Battling with loose dentures can be quite uncomfortable and unhealthy. It's important that your dentures stay in place, hence the need for denture adhesive. Adhesive works well to provide the much-needed grip to hold dentures in place. Study shows when denture adhesives are used on well-fitted dentures, they result in improved use and ease of use. When in the market for an option, it's important that you purchase the best denture adhesive. In this article, we will discuss everything you need to know so you can make an informed choice.
All medical content on this site, including this guide and other product reviews, is written by our team of experienced writers and researchers. All writers from The Toothbrush Expert are recommended and reviewed in the industry. You support us through our editorially chosen links, which earn us commission. Learn more

All of our picks have the American Dental Association (ADA) Seal of Acceptance.
Quick Overview – Denture adhesives
Just in case you want to skip the long and detailed review of what is the best Denture Adhesive in each category, here it is:
Top 10 Best Denture Adhesives
There are several denture adhesives available on the market, making it a quite difficult task to identify the best. With the best advice from top odontologists and dentists, we were able to streamline the products. After testing a number of denture adhesives, we identified the top 10 products on the market and we will review them below:
1 – Secure Waterproof Denture Adhesive, Best Denture Adhesive

(Best Pick 🥇)
"I like the Secure Denture Adhesive because it lasts longer then the regular kind of Adhesive cream ," says Dr. Qadeer, a San Diego based dentist and graduated on the University of Southern California School of Dentistry. Having your dentures slipping, sliding, or making it difficult for you to eat certain foods can be quite frustrating. With this adhesive, you can overcome the troubles of your dentures not fitting properly. This product is free of zinc, hence making it quite safe to use. Also, it can deliver up to 12 hours of holding power. Therefore, this brand creates a strong and long-lasting bond between your gum and the denture.  
Thanks to this adhesive's waterproof makeup, you can avoid the messy situation of particles leaking out which is often associated with other water-soluble adhesives. In addition, this product doesn't provide a taste problem because it is flavor-free. Hence, it won't alter the taste of your food.
Meanwhile, you can apply it in the morning and you can be rest assured it will work all day. But ensure you start with dry mouth and dry dentures to create a solid bond. With just 2 – 3 pearl-sized drops to spread along the denture's ridge, you can have enough to last the whole day. Also, this supply should last near two months.
Key features
Zinc-free
Waterproof
Flavor-free
Pros
Free of zinc
No poor taste
Creates good bond
Lasts long
Cons
2 – Cushion Grip Thermoplastic Denture Adhesive
"Everyone has his own preference. I personally use the Cushion Grip," says Dr. Don Mungcal, a dentist based in Los Angeles and received his degree with honors in 1990. If you're looking to secure your lower & upper plates and partials effectively, we found this adhesive as a great option for you. This product contains a thermoplastic polymer formula that is quite effective in providing cushiony, pliable comfort for your gums. Also, it gives a denture wearer a long-lasting, secure, and comfortable 4-day hold with just one application.  
In addition, this adhesive is 100% waterproof, ensuring that it won't breakdown in water or wash off like some other paste/cream adhesives. In fact, after daily cleaning, brushing, and soaking, this brand recreates a tight seal every time you reinsert the dentures.
Furthermore, this adhesive molds to your gums' shape, creating the suction needed to hold your dentures. If you're a first-time user, you should start with a small amount. You can go ahead to use more if needed, so you can determine the right amount suitable for your dentures. Before using cushion grip, ensure your dentures are completely dry. Meanwhile, the manufacturer recommends that this product is used without additional adhesives.
Key features
100% Waterproof
Thermoplastic polymer
Zinc-free
Non-toxic
Pros
Lasts very long
Provides pliable comfort for gums
Inhibits bacteria responsible for biofilm
Doesn't breakdown in water
Cons
May not work well with lower dentures
3 – Super Poligrip Denture Adhesive Cream Free Formula
"My favorite denture adhesive is from Poligrip," says Dr. Singh, an oral care expert based in San Jose. We picked this denture adhesive cream due to its strong hold and most importantly, its ability to keep out food particles, thus helping to cushion your gums and prevent irritation. This brand features a zinc-free formula that ensures your safety is not compromised. This cream delivers a reliable 12-hour hold that keeps out up to 74% more food particles. Also, it does not contain any artificial flavor or color, allowing you to seal and protect your dentures with confidence all day.  
Moreover, you can count on this product to offer you great comfort with a variety of formats including extra care, original, extra-strength adhesive powder, comfort seal trips, and ultra-fresh. They are all highly functional, proving great options for maintaining sound oral health.
Meanwhile, the manufacturer, GSK Consumer Healthcare, offers the chance to reimburse you within 45 days of purchase's date if you're not satisfied with your product. However, the guarantee is unavailable if you buy from unauthorized sellers.  
Key Features
Zinc-free formula
No artificial flavor
No artificial color
Keeps out food particles
FSA and HSA eligible product
Pros
Prevents gum irritation
No artificial color and flavor
Provides reliable hold
45-day money-back guarantee
Cons
A bit difficult to clean off
4 – Fixodent Complete Original Denture Adhesive Cream
"It's very important to find effective oral care products that are designed to fit your mouth, which is why I recommend Fixodent, an oral care product, to my needs," says Jenny Apekian DDS, She earned her Doctor of Dental Surgery from the University of California and active member of the California Dental Association. This adhesive cream is another powerful product with the right composition to guarantee your comfort and confidence all day. With this brand, you can forget about your dentures and enjoy yourself with no limitations. Also, you can go ahead to eat anything you desire because this product will ensure your dentures are securely and comfortably in place. Hence, there won't be a place for food particles beneath your dentures.  
Furthermore, this secure denture adhesive boasts of a strong hold as well as a unique cushion between dentures and gums. With a fresh mint flavor, you'll be treated to a fresh feeling the whole day. In a further testament to this product's efficacy, a number of published clinical studies reveal that it improves the performance of dentures including the hold of the well-fitted ones. It also adapts extremely well to the shape of your gums, thus creating a custom fit.
In addition, this adhesive protects against gum soreness, providing a more comfortable denture fit. Also, it is great for partial and full plate denture fit.
Key features
Mild mint flavor
Foodseal
Dual protection
Pros
Prevents gum soreness
Prevents food from getting between gums and dentures
Provides a strong hold
Quite comfortable to use
#1 Dentist Recommended Denture Adhesive Brand
Cons
A bit hard to squeeze out of the tube
5 – Super Poligrip Extra Strength, Strong Denture Adhesive Powder
We got you if you desire a reliable, all-day hold without the use of a cream. This adhesive powder has all it takes to help you seal out food particles that may cause trouble. This product protects your dentures, thus giving you the needed confidence throughout the day. Aside from keeping food particles away, this product also helps to cushion your gums and prevent irritation that may arise from food particles.
With this zinc-free formulation, this powder delivers an effective hold (up to 12 hours) for fitted dentures. However, ensure you visit your dentist on a regular basis because ill-fitting dentures can impair your oral health. Also, you may need to consult the dentist if you experience any discomfort so you can know if there's the need to adjust or replace your dentures.
Furthermore, this powder makes it quite easy to sprinkle just the right amount of adhesive to ensure dentures are kept in place while food particles are also sealed out. Meanwhile, the manufacturer, GSK Consumer Healthcare offers reimbursement within 45 days of purchase's date if you're not satisfied with the product. But ensure you buy from authorized sellers to be eligible for the guarantee. If you need more information you can contact GSK consumer Healthcare directly.
Key Features
Zinc-free formula
FSA and HSA eligible product
Seals out food particles
Pros
Zinc-free formulation ensures safety
Protects against gum irritation
Keeps out food particles
Aids confidence all-day long
Cons
Comes with only one bottle despite the promise of six
6 – Fixodent Ultra Max Hold Dental Adhesive
Are you looking for great hold with neutral flavor? This dental adhesive may be the perfect option for you. With this product, you can enjoy an incredible hold all day long. It keeps dentures securely in place thanks to its customized fit and cushions between denture and gum to improve comfort. Also, this brand helps to keep food particles from beneath your denture.
Moreover, this adhesive is great for partial and full dentures so you can be confident of its versatility. With this product, you won't have to be scared of dentures slipping off because it prevents this situation effectively.
In addition, this adhesive provides a powerful seal with just a single use each day while helping to prevent gum soreness. Therefore, with this product, you get a very comfortable and reliable denture fit.
Key features
Neutral flavor
Customized fit
Seals food out
For full and partial denture wearers
#1 Dentist Recommended Denture Adhesive Brand
Pros
Provides great fit
Provides maximum comfort
Keeps food particles away
Prevents gum soreness
Cons
7 – Avistar Denture Adhesive Cream, Great Denture Adhesive
This adhesive is formulated and rigorously tested to ensure your dentures stay in place throughout the day (8 – 12-hour hold) with the right application. With this product, you can be rest assured there will no longer be food particles in-between your gums and dentures. Also, it gives you the freedom to live life smiling with comfort. Meanwhile, to ensure your safety, this product's ingredients don't include zinc and fluoride.
Furthermore, this adhesive provides you all the comfort you require for easy application with its sleek and narrowed tube. This tube ensures maximum precision when you're applying the content and just feels and looks great. With a cool mint flavor, you get to experience extra freshness, helping you feel great all day.
In addition, the manufacturer offers a 100% money-back guarantee if you're not satisfied with the product. Therefore, you're guaranteed great value for your money with no fear of loss.
Key features
Narrowed tube
Cool mint flavor
Zinc-free
Fluoride-free
No artificial colors or flavours
Pros
Provides easy application
Keeps food particles away from beneath dentures
Provides great comfort
Money-back guarantee
Perfect for full & partial plate denture wearers
Cons
8 – MAJESTIC DRUG Reline-It Advanced Denture Reliner Kit
If you want your dentures feeling like new every day, this is the product to go for. This advanced denture recliner makes dentures secure and snug. With a zinc-free formulation, your safety is assured. This product is suitable for both upper and lower dentures. Also, it comes with a well-made tube that ensures easy application at all times.
Furthermore, this reliner helps to reline your dentures without even seeing your dentist, making them fit better than ever. Ensure you give a good bite and hold it without wiggling around. While it might leave a not-too-great taste in your mouth, you can soak your dentures in baking powder. Wash your mouth with water a few times and the taste/smell should go away.
Meanwhile, the package contains two soft reliners to deliver the best of performances.
Key features
Zinc-free
Easy application
Two soft reliners
Pros
Relines dentures effectively
Holds dentures well
Easy to apply
Impressive customer service
Cons
Taste may be discouraging
9 – Effergrip Denture Adhesive Cream
This adhesive cream is formulated for a powerful grip. With this product, you don't need to be scared of your dentures slipping, even when eating a food that needs lots of pressure. This cream does not contain zinc, thus keeping your safe from any health risks that may arise from a high concentration of zinc. Also, it provides just enough grip to hold dentures all day. With a rock-solid hold, you're rest assured it won't weaken throughout the day.
In addition, this strong adhesive comes with a mint flavor that delivers a fresh feeling all day. This flavor is not overpowering, thus keeping away the possibility of irritation. Also, it provides maximum comfort regardless of what you eat with your dentures.
Meanwhile, this adhesive carries the seal of acceptance of the American Dental Association (ADA). This guarantees its effectiveness to deliver all you want without any compromise.  
Key features
Zinc-free
Powerful grip
ADA approved
Mint flavor
Pros
Provides maximum comfort
Delivers good hold
Very safe to use
Accepted by the ADA
Cons
10 – Fixodent Denture Adhesive Powder
This equally impressive adhesive powder is the last product on our list. With just a single use, it can hold your dentures all day. This product provides you the confidence to laugh, talk, drink, and eat thanks to its strong hold. This powder helps to prevent dentures from slipping while also helping to keep food from reaching in-between gums and dentures. Also, it is great for both partial and full plate dentures, further underlining its versatility.
Furthermore, this adhesive improves the performance of properly-fitting dentures. Also, it can help to reduce sore spots and irritation caused by denture rub. To remove adhesive residue from your mouth, you should brush your gums and mouth's roof with a soft-bristled toothbrush as well as toothpaste and mildly hot water.
Meanwhile, to ensure you get the value for your money, the manufacturer offers a 60-day money-back guarantee in case you're not satisfied with the product. This also gives you great confidence in the reliability of the powder.
Key features
Strong hold
Works for partial and full page dentures
Money-back guarantee
Pack of 4
Pros
Versatile
Prevents slipping
Keeps food from in-between gums and dentures
60-day money-back guarantee
#1 Dentist Recommended Denture Adhesive Brand
Cons
Buying Guide For Best Denture Adhesive
Before going ahead to buy any product, it's important that we evaluate the major factors that make them perform. By knowing these factors, we are able to learn useful information to help make an excellent choice. This is also the case when you're shopping for the best denture adhesive. We have approached top experts in the field of dentistry and they have indicated the most important factors to look out for in a denture adhesive. We will discuss them below:
Bonding Strength
The primary job of an adhesive is to hold your denture in place. Any adhesive that can't do this basic task effectively is useless and not good for you. When shopping for a denture adhesive, you should look for an option that can hold your dentures in place for at least, the whole day. This will ensure there's no sudden slipping of dentures or difficulty with eating. Hence, the level of discomfort will be reduced to a greater extent.
Composition of the adhesive
The composition of a denture adhesive is a huge factor to consider before making your choice as it decides its effectiveness and safety for use. For instance, the top denture adhesives on the market don't contain zinc. While this mineral has some benefits of its own, it can cause nerve damage as a result of an overdose. This is an avoidable situation you don't want to find yourself. Therefore, it's vital that you check the ingredients of the brand you're buying and identify the amount of each mineral that makes up its composition.
Look out for a denture adhesive that contains important minerals and endeavor to avoid a brand with zinc. But if you can't avoid it, make sure the product has a low concentration of zinc to ensure your safety. Thankfully, almost all of the products on our list are zinc-free.
Net Weight or Size
Denture adhesives feature different sizes. While some adhesives weigh more in ounces per tube, some weigh less meaning they last shorter. You should compare them with their prices and see which option is best to go for. But it's important to always go for an option that can last you for a long time, especially if you're not interested in going to the market frequently.
Ease of Use
Everyone wants to buy a product they can easily use whenever the need arises and surely, so do you. It's quite important that you purchase a denture adhesive that can be easily applied when needed. The tube of the adhesive, for example, should be narrowed and easy to handle, thus making application seamless. Also, the application procedure should not be complicated to avoid a mess of any kind.
How to apply Denture Adhesive Paste
Time needed: 2 minutes.
We show you in 7 steps how to apply your denture adhesive.
Choose one of the paste denture adhesive

If you use a paste adhesive that contains zinc, only use it as directed on the label and do not use too much adhesive.

Clean your dentures

Clean it with water and if possible with denture cleaners (see product below). This will prevent food particles from getting underneath your dentures

Dry your dentures

Dry dentures will help the paste adhesive to stay attached to the gums and dentures.

Apply denture cream to your upper denture

Apply three to four dabs of the paste the size of a finger eraser to the upper denture, equally distributing the paste on the inside surface. Do not apply the paste too close to the edge of your denture.

Apply denture cream to your lower denture

Place three to four dabs on your lower denture. Same rules apply for the lower denture
– Dabs the size of a finger
– Distribute equally
– Do no apply the paste too close to the edge

Put the dentures in your mouth and press

If any of the adhesive oozes out on the sides of the dentures, you have probably used too much adhesive. You may need to remove the dentures and do it again, using less cream on the upper and lower dentures.

One application per day

If you put the adhesive paste on your dentures properly, you should not need to do it again during the day. A standard 40g tube of adhesive should last at least 4 weeks
Denture cleaner from Efferdent
Ease of cleaning
You can clean your dentures with a toothpaste or tablets. They are both super effective methods, please pick the one that suites best to you. Find the best denture toothpaste and best dentures cleaning tablets here.
Comfort Level
In all of these, your comfort is extremely important. You need a denture adhesive that is very comfortable to use and won't trouble you in any way. Some adhesives come with unpleasant flavors that can be very uncomfortable for you. Some brands also come with some sort of texture that you may find unpleasant. Therefore, you should endeavor to buy an adhesive with no flavor or one with a flavor you can live it. So you should ensure the product you're choosing can guarantee your absolute comfort when in use.
Versatility
Versatility is always a great plus in any situation. You want a product that can give you everything you need in one buy. While some denture adhesive are suitable for upper dentures, some others are suitable for only lower dentures. Hence, it is important to choose an option that is suitable for both, allowing you to spend less and worry less about which product is suitable for which denture.
Price
Price is another important factor to consider when buying a denture adhesive. You of course don't want to overpay for a product of inferior quality. While your oral health is definitely more important than some extra dollars, you may get better options for the same price or in fact, less. However, ensure you don't compromise on quality while looking for a more economical product.
Types of denture adhesives 
When you're in the market for a denture adhesive, it's important to know the type you're going for. While some come in the form of paste and powder, some others come in the form of liners and pads. It's important that you settle for the type that balances comfort, easy application, bond strength, and cost. Below, we will discuss the three most common denture adhesives.
Paste adhesive 
This type of adhesive, also known as denture glue or adhesive cream, is the most popular option among users. Users particularly favor it due to its bond strength and ease of use. Hence, they hold longer than other types and offer more reliability. Also, it can work on both wet and dry dentures. However, it can change the alignment of your gum line if over-applied. This can lead to excessive wear to your dentures and can also give room to food particles getting trapped beneath the dentures. Before you know it, this can cause bad breath and bacteria buildup. A research showed denture adhesive to have a higher adhesive strength than adhesive powders.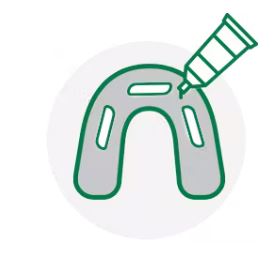 Powder adhesive 
This type of adhesive is very easy to use and clean. With just a thin layer of powder sprinkled on your slightly-wet dentures, you can be worry-free throughout the day. Also, there's no problem with oozing even if it's over-applied. Furthermore, this type doesn't interfere with the user's biting motion, thus making your dentures less noticeable to people. With a powder adhesive, you also stay more comfortable all day. However, it is water-soluble and your saliva can break down its hold. Hence, you'll have to reapply the powder adhesive again and again. This makes it a not-too-reliable option.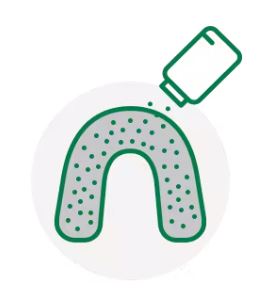 Adhesive tapes 
Adhesive tapes came much later after denture pastes or powders but they have become more popular because they are easy to use and less noticeable than some other types of denture adhesive. With this type, you put down a strip that dissolves to create an adhesive to hold your denture in place. But they are of much use on lower dentures only.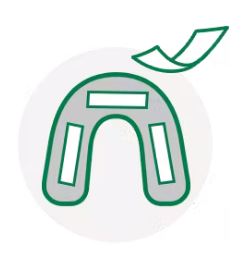 Advantages of a denture adhesive 
Improved comfort
Nutrition improvement
Improved speech
Protection from mouth sores
Disadvantages of a denture adhesive 
Zinc can potentially cause nerve damage 
Increased maintenance 
Can be messy
How to remove your dentures and the denture adhesive
Dentures cannot be attached to your gums without special adhesives called denture adhesives. These adhesives are usually in the form of strips, powders, and pastes (as we explained earlier) that help to keep your dentures firmly attached to your mouth.
Removing your dentures is an important part of caring for dentures, and here we will explain all you need to know about removing them.
How to remove your dentures
To remove your dentures, follow the steps below:
Begin by removing the lower dentures. Get a firm grip between your fingers and thumb, and with a slight, rocking, side-to-side motion, remove the prosthetic. It should come off easily, without requiring the use of force.
The upper dentures are where the difficulty lies. Using your thumbs, press the front dentures outwards and upwards. Make this motion in the general direction of your nose.
Another way to remove your upper dentures is to apply your index fingers to the sides of the prosthetic. Then, breathe slowly through your mouth, allowing some air to pass between the soft mucosa and your dentures. The tightest spot is usually at the back of the dentures, at the point where the denture border meets the soft palate. Going as far back as possible will help you to remove the dentures easily.
Removing denture adhesive
Denture adhesives are generally made to loosen during the day. This is so that removing the dentures is easy at night. Still, it can be difficult to do so. Even when you remove the dentures, the residue is left in your mouth, leaving you feeling sticky and uncomfortable.
Below are highlighted some ways through which to remove these adhesives:
Mouthwash to remove the adhesive
Regular mouthwash, when lightly applied, can help to loosen and completely remove adhesive residue in your mouth. In addition, it can help to freshen your breath, thus improving overall oral health.
Warm water
This method works very effectively in the loosening of denture adhesive residue in the mouth. After taking off your dentures, simply drink some warm water (taking care not to swallow), swirl it around your mouth for a few seconds, and then spew.
You can repeat this procedure multiple times to ensure the elimination of the last of the denture adhesive.
Salty water
Another way to remove lingering denture adhesive from your mouth is to use a saline solution. All you have to do is mix some salt (about half a teaspoon) in a small cup of water, stirring until it has totally dissolved.
The next step is to rinse your mouth using the saline solution. The result is the complete elimination of all denture adhesives.
Toothbrush
This method can be quite tricky if you do not use the right kind of toothbrush. Since you will apply the bristle point to soft gums rather than hard teeth, it is recommended that you use a toothbrush with equally soft bristles.
Using the wrong toothbrush can be dangerous, resulting in gum injury, bleeding, or soreness that will make it difficult and painful even to wear your dentures. In addition, you can brush lightly using some toothpaste. A soft brush and a little toothpaste are great for your oral health.
Easy to remove your denture adhesive
At this point, you should know all that there is to know about dentures, adhesives, and how to remove them. As long as you follow any of the steps prescribed above, you are guaranteed to have zero issues and complications. However, if you are still having problems, make sure to contact your dentist for professional advice.
How to clean your dentures
Explained in a very easy way in this video of only 40 seconds. Have a look and make sure you do it at the right way in a split second.
Frequently asked questions on denture adhesive
Below, we will answer some vital questions to address areas that may not be clear to you:
What is the strongest denture adhesive on the market?
We identified it to be the Secure Waterproof Denture Adhesive. It is zinc-free and waterproof, making it last longer. Aside from the great results we got from testing it, many users have also written great reviews about it.
What is the best way to keep dentures in place?
The best way to keep dentures in place is by using dental adhesives. In this article, we have discussed the best options available on the market and how well they can hold dentures in place.
What are the side effects of using Fixodent?
The use of Fixodent has its many benefits but there are also some side effects associated with it. They include numbness, loss of balance, loss of sensation, tingling, pain, difficulty in walking, and zinc poisoning.
Is Fixodent better than Poligrip?
Both brands are quite effective at holding dentures in place. It is difficult to choose which is better because it always boils down to preference.
What can I use instead of denture glue?
You can use a recline kit like the MAJESTIC DRUG Reline-It Advanced Denture Reliner Kit. Ezo denture cushions are also great options to hold your dentures in place.
How do I remove denture adhesive from my gums?
To remove denture adhesive from your gums, rinse your mouth with mildly hot water or you can use mouthwash. These actions will help to dissolve the adhesive in your mouth. Thereafter, you should brush your gums in a circular motion, while using a soft-bristled toothbrush and toothpaste.
Conclusion
Denture adhesives are very important to the oral health of anyone wearing dentures as we've learned in this article. This article has gone on to examine 10 of the top options on the market to help you choose the best denture adhesive available. Also, it's important that you make your choice based on the necessary factors explained in this article. You should be looking for a safe, easy-to-use, and powerful adhesive. Keep smiling, and keep brushing!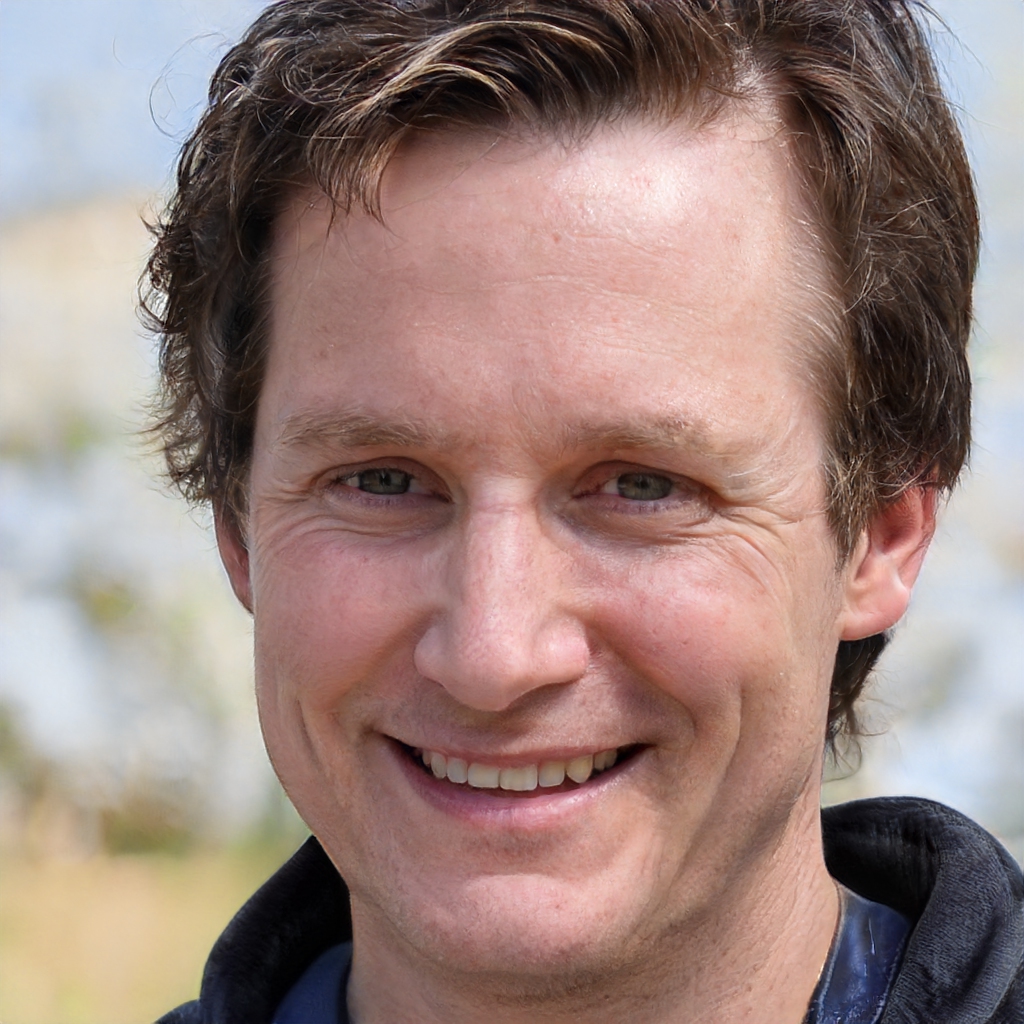 Dr Michael Jones is the proud founder of The Toothbrush Expert. He has been working as a dentist for 21 years now. Besides his work as a dentist, Michael wants to help people to find the right dental products. His goal is to provide everyone with honest expert reviews on all kinds of dental care products.