Wearing partial or full dentures can cause bad breath and many other oral health issues. It's important that you have effective denture cleansers to take proper care of your dentures. Denture toothpaste provides a safe and effective cleaning product to keep your dentures in the right condition. In this article, we will discuss all there's to know in your bid to acquire the best denture toothpaste.
All medical content on this site, including this guide and other product reviews, is written by our team of experienced writers and researchers. All writers from The Toothbrush Expert are recommended and reviewed in the industry. You support us through our editorially chosen links, which earn us commission. Learn more

All of our picks have the American Dental Association (ADA) Seal of Acceptance.
Quick Overview (comparison)
Top 10 Best Denture Toothpaste
Dentures are peculiar and different from natural teeth, making it quite a challenge to find the best cleansers for them. After consulting top dentists in the industry, we identified the following as the best denture toothpaste on the market:
1 – Fresh 'N Brite Denture Cleaning Paste (Pack of 4)

(Best Pick 🥇)
Keeping sound oral hygiene with dentures is made much easier with this effective toothpaste specifically designed for cleaning partials, mouth guards, retainers, and dentures. It boasts of great quality to deliver the best results for your oral health. The product removes plaque and stains effectively, getting between the hard-to-reach areas for maximum cleaning. 
Furthermore, the paste is a two-layer toothpaste with dual formulas of gel and paste. The paste combines refreshing mint flavor with the cleaning power of paste for great cleaning and freshness. This combination goes on to leave your dentures clean and your breath fresher. The product is also a fast-acting gel/paste hybrid that acts within three or fewer minutes to get rid of the toughest stains.
Thanks to its deep-cleaning formula, the paste has the capability to eliminate denture stains present as a result of tea, wine, tobacco, and coffee. This ensures your partials and dentures stay white, bright, and fresh. The product is free from persulfates, gluten, and zinc. It boasts of the American Dental Association (ADA) Seal of Acceptance, a further testament to its goodness.
Key Features
Minty
Deep-cleaning formula
Dual-layer
Zinc-free
Persulfates-free
Gluten-free
Pros
Keeps breath fresh with mint
Removes plaque and stains effectively
Free from harmful substances
Accepted by the ADA
Cons
Getting all the paste out is a bit hard due to the short tube
2 – Polident Dentu Creme, Denture Toothpaste
Wearing of dentures is often credited with the presence of odor-causing bacteria and other harmful germs but this paste does a great job to eliminate any kind of bacteria and germs. With triple mint flavor, the product kills 99% of odor-causing bacteria and helps to remove plaque and tough stains for excellent oral hygiene. It is specially formulated to clean both partial and full dentures, leaving them cleaner and fresher than ever.  
Apart from dentures, the toothpaste is ideal for use with even metal attachments, underlining its effectiveness and versatility. It is gentle on your denture acrylic and keeps it white always. Also, the product keeps your night guard working great without any trouble whatsoever.
The paste is formulated from Water, Glycerin, Hydrated Silica, Sodium Lauryl Sulfate, PEG-8, Sorbitol, Titanium Dioxide, Aroma, Sodium Saccharin, Carrageenan, Xanthan Gum, and Blue 1. All these ingredients combine for effective cleaning and lasting freshness.
Key Features
Mint flavor
Germ-killing
Non-gritty
Non-abrasive
Pros
Cap is easy to open
Kills odor-causing germs and bacteria
Gives freshness with mint flavor
Cleans fast
Cons
Some users may find it too thick
3 – Arm & Hammer Advance White Extreme Whitening
This toothpaste is specially formulated with peroxide and dental-grade baking soda to deliver a noticeably brighter, whiter smile. The baking soda works hard to gently remove surface stains and plaque with a deep-cleaning action. On the other hand, peroxide targets set-in, tough stains with its extra whitening power. There's also a stain defense technology available to prevent new stains from staying on the dentures.  
In addition, the paste features an enamel strengthening and fluoride cavity protection formula that removes more plaque in hard-to-reach areas than non-baking soda paste. The formula delivers a deep clean that gets rid of stains and plaque along the gum line. It also features a tartar control agent to help prevent tartar from forming.
Furthermore, the paste keeps your enamel safe with its low abrasion formula. The baking soda also works hard to neutralize acids that erode and weaken enamel. You can be confident the product protects your oral health effectively even when wearing dentures.
Key Features
Mint flavor
Extra Whitening power
Stain Defense technology
Low abrasion formula
Cavity protection
Pros
Removes stains effectively
Prevents tartar from forming
Keeps enamel safe
Delivers whiter teeth
Cons
May burn and inflame gums
4 – Fresh 'n Brite Denture Cleaning Paste (Pack of 6)
This is another two-layer toothpaste that combines the power of cleaning paste with the refreshing power of a minty gel. While the paste ensures thorough cleaning for sound oral hygiene, the minty gel ensures maximum freshness, thereby giving you fresher breath. The combination works well to clean and brighten both partial and full dentures. So it doesn't matter the kind of denture you're wearing, your oral health is in good hands with this product.  
Moreover, the toothpaste removes plaque and stain effectively. It has the capability to get in between hard-to-reach areas, thereby giving a complete cleaning. This will leave your dentures cleaner and your breath fresher. As an affirmation of its effectiveness, the product is accepted by the ADA Council on Scientific Affairs.
The inactive ingredients of the toothpaste include:
Purified Water, Propylene glycol, Polyethylene Glycol, Methylparaben, Silicon Dioxide, Saccharin Sodium Powder, Hydrated Silicon Dioxide, Sodium Lauryl Sulfate, Sorbitol, Propylparaben, FD&C Blue No. 1, and flavor.
Key Features
Mint flavor
Two-layer formula
ADA-accepted
Pros
Removes stains and plaque effectively
Cleans both partial and full dentures
Keeps dentures fresh
Accepted by ADA
Cons
5 – Supersmile Professional Teeth Whitening Toothpaste
This toothpaste was developed by the world-renowned "Father of Aesthetic Dentistry," Dr. Irwin Smigel. It is clinically proven as a teeth whitener and can also clean dentures The product is free of parabens, silica, known allergens, and sulfates, guaranteeing safe use. Aside from whitening teeth, the paste is designed to improve the user's oral health.  
In addition, the toothpaste harnesses the power of Calprox, the proprietary formula of calcium peroxide. Calprox gently, yet effectively, dissolves biofilm from your mouth and removes surface stains such as red wine, tea, and coffee. With no harsh abrasives in the ingredients, you'll get healthier enamel. With the inclusion of calcium, phosphates, and fluoride, the product will help protect against cavities while helping to build additional strength.
Moreover, the toothpaste has the capability to clean and restore artificial tooth surfaces like laminates, veneers, and bonding, to their respective original shade. If you wear dentures, you can find a nice and productive oral product in this paste.
Key Features
No harsh abrasives
Silica-free
Paraben-free
Sulfate-free
Allergen-free
Pros
Whitens teeth effectively
Free of harmful substances
Restores dentures to original shade
Dissolves sticky biofilm
Cons
6 – Colgate Cavity Protection Toothpaste
Do you wear dentures? And you're looking for complete protection from plaque? This toothpaste is just right for you. It is formulated with active fluoride to give adequate protection to the teeth but it works as well on dentures. The product is clinically proven as a formula to help strengthen the teeth and leave the mouth feeling clean and fresh. The acceptance by the American Dental Association (ADA) is proof of the paste's effectiveness.
Furthermore, the toothpaste protects and fights against plaque. It also cleans thoroughly for healthier dentures. Aside from cleaning, the product offers a great mint taste that leaves your mouth feeling fresh. The mint ingredient gets sourced from mint farmers in the United States.
The active ingredient for the toothpaste is Sodium Monofluorophosphate while the inactive ingredients include Water, Phosphate Dihydrate, Dicalcium, Cellulose Gum, Sodium Saccharin, Tetrasodium Pyrophosphate, Flavor, Sodium Lauryl Sulfate, and Glycerin.
Key Features
Plaque protection
Active fluoride
Regular flavor
Pros
Leaves mouth fresh
Strengthens teeth enamel
Accepted by ADA
Cons
7 – IMPLA-N Toothpaste
If you're looking for a sensitive toothpaste, this product is ideal for you. It is specially formulated to be gentle on gums. The paste also supports oral implants such as dentures. With this product, your other oral care needs won't suffer and you're guaranteed effective, safe cleaning that offers your mouth great protection. Fortified with Myrrh and Vitamin B6, the paste is natural and protects against gum diseases, reducing tartar buildup & plaque, and preventing cavities.
Moreover, the low-abrasive, gentle formula for dentures creates a healthier smile and cleaner mouth without any harsh additive. The addition of Tetrasodium Pyrophosphate, Myrrh, and Pyridoxine HCL helps to gently remove stains caused by tea, soda, smoking, or coffee, to create a whiter, brighter smile.
In addition, the toothpaste's ingredients include peppermint oil for a natural mint flavor that helps to freshen your breath.
Key Features
Low-abrasive formula
Minty flavor
No Harsh Additives
Vegan-Friendly Formula
Non-gritty formula
Pros
Specially built for implants
Gentle on teeth and gums
Reduces tartar buildup
Prevents cavities
Cons
8 – Colgate Total Whitening Toothpaste Gel
This toothpaste possesses a breakthrough whitening formula that helps to fight bacteria on the tongue, cheeks, gums, and keep sound oral hygiene. With stannous fluoride, you get improved enamel strength, odor neutralization, and sensitivity relief. The whitening formula also helps to remove and prevent new stains, thereby producing a very healthy smile.
Furthermore, toothpaste helps to prevent gingivitis, cavities, tartar, and plaque. Hence, you'll get extra white dentures, fresh breath, and freedom from harmful dental diseases. The product guarantees productive use and can be safely used on dentures.
The toothpaste's inactive ingredients include Water, Glycerin, Sorbitol, Hydrated Silica, PVM/MA Copolymer, Cellulose Gum, Sodium Hydroxide, Flavor, Propylene Glycol, Sodium Lauryl Sulfate, Sodium Saccharin, Titanium Dioxide, Mica, and Propylene Glycol.
The active ingredients include Sodium Fluoride and Triclosan.
Key Features
Extra whitening power
Stannous fluoride
Sensitivity relief
Pros
Prevents tartar
Prevents gingivitis
Provides extra white clean
Improves enamel strength
Cons
Causes dry mouth
Taste is bad
9 – 240 Retainer and Denture Cleaning Tablets
This cleaning tablet is expertly formulated and laboratory tested. It can work on various dental care appliances such as dentures, clear retainers wire retainers, night guards, mouth guards, clear aligners, TMJ devices, and Invisalign. The product works well to clean and restore these appliances to their original shade.
With this formula, you can restore your dentures or other oral implants to excellent clarity. In addition, the tablet whitens and brightens dentures while minimizing device viability for a more natural feel and look.
Also, the tablet delivers minty freshness with its refreshing mint flavor. The flavor works without leaving a harsh or nasty chemical taste in your mouth. There are 240 tablets in the package. If you're not satisfied with the tablets after purchase, you can return its thanks to the 30 days money-back guarantee.
Key Features
Versatile
Mint flavor
Restore brightness
Pros
Works on many dental appliances
Corrects discoloration
Removes stain
Fights bad breath
Cons
Comes with a strong chemical smell
10 – Polident Overnight Whitening Tablets
This tablet is the last product on our list and it is equally a very effective denture cleaner. It can clean your dentures without scratching, thereby discouraging bacteria from adhering to the material. The product cleans gentler than toothpaste but you still get a thorough cleaning that keeps your smile fresh. The formula also helps to whiten dentures, protect your teeth from plaque buildup and stain.
Moreover, the tablet kills 99% of odor-causing bacteria in one clean. This ensures bad breath is far away from you. The product comes in different additional formulas such as 3-minute, Smokers, Partials, and Dentu-Crème, giving you a variety of options to choose for your dentures.
If you're not satisfied with the tablets after purchase, you have the grace of 45 days to return it and get a refund. This gives you confidence that your money is not at risk.
Key Features
Extra whitening power
Non-abrasive formula
Gentle
Pros
Gentle on dentures
Reduces plaque buildup
Whitens dentures
Kills odor-causing bacteria
Cons
Buying Guide For The Best Denture Toothpaste
Denture wearers require adequate hygiene to ensure their oral health doesn't suffer. There are many toothpaste and cleaning tablets on the market formulated to care for dentures. Finding the right option can be very difficult considering the delicateness of dentures. We consulted several dentists and they gave us the necessary information in our bid to identify the best products available. It's important that as a buyer, you have the right information/guide in your hands to be able to make the correct decision.
Before buying a denture toothpaste, you should consider talking to a dentist about your specific needs and the right option to take care of your denture. You should also consider your type of denture and look for a befitting cleaner for its material. In the next paragraphs, we will discuss the most important things to look out for before you make your choice.
Where Do You Pay Attention To When Buying The Best Denture Toothpaste
Below, we will dissect the most important factors/features to pay attention to so you can be able to buy the best denture toothpaste for your use.
Abrasives Or Not
This is the most important factor to consider. Dentures are different from natural teeth. They are made of materials that do not have the strength of the teeth. Therefore, they can get scratched easily and have cracks. They need tender care which won't be possible with a toothpaste that has abrasives in it. Abrasives are harsh and can damage the denture. When a denture gets scratched or cracked, it can turn a refuge for harmful bacteria. It's important that you only go for toothpaste without abrasives to safeguard your denture and dental health.
Flavor of the Denture Toothpaste
Everyone detests a horrible taste. When shopping for a denture toothpaste, its flavor is a huge factor to consider as you don't want a paste that spoils your mood daily. You should consider a product that has a cool flavor and won't leave you with a horrible feeling in your mouth. As seen in our reviewed products, the toothpaste with mint flavor can be quite refreshing. But if you don't fancy the mint flavor, you can as well buy an option that tastes great. Reviews of other users can also help make this important decision.
Plaque And Tartar Control
As a denture wearer, you run the risk of having plaque and tartar buildup around your denture. The corners of the denture may house this buildup. It's important that the paste you're buying has the right formula to combat plaque and tartar. This way, your oral hygiene is maintained properly.
Suitable For The Family
Some denture tubes of toothpaste are quite expensive. So when shopping for denture toothpaste, you should be on the lookout for an option that can serve your family members with natural teeth as well. This will save you from having to buy an extra toothpaste for their own use.
ADA Acceptance
The American Dental Association is the largest dental association in the United States with very reliable information about dental health-related issues. Therefore, their acceptance of any product is a big deal. Accepting such a product means the association has a great deal of trust in its effectiveness and reliability and this inadvertently gives the buyer the confidence to consider it. When shopping for denture toothpaste, you should consider an option with the seal of ADA acceptance.
Advantages Of A Denture Toothpaste
It removes plaque buildup
The denture toothpaste prevents bad breath
It keeps bacteria away
The product protects gums
It helps fight tartar buildup
Disadvantages Of A Denture Toothpaste
It can scratch denture and give refuge to bacteria
It can reduce the lifespan of denture
Frequently Asked Questions on Best Denture Toothpaste
Is there a special toothpaste for dentures?
Yes, there's a special toothpaste for dentures. Bearing in mind that dentures are delicate and the traditional toothpaste may affect them negatively because of their formula, there are special kinds of toothpaste formulated to clean dentures. This kind of toothpaste is formulated to deal with plaque & tartar effectively while only doing the job gently. This kind of toothpaste is not harsh and ensures the denture is not threatened in any way when it's cleaned.
Should you keep dentures in water overnight?
Yes, you should. After removing your dentures before going to bed, you should soak them in water. By soaking them in water, you'll help them maintain the right shape. You should only use water at room temperature, not warm water or hot water. You can also soak your dentures in a cleaning solution from cleaning tablets. These moves will ensure that your effective denture care. 
Should you sleep with dentures in or out?
No, you shouldn't. It is advisable that you remove dentures at night before you go to sleep. Considering you've worn the dentures all day, it's important that you remove them at night so your bone and gums can relax. It's also important that you don't wear your dentures for the entire 24 hours in a day. Your dentures should get cleaned in the night and soaked in water overnight.  
Do dentures make your breath stink?
Yes, dentures can make your breath stink. They can harbor food particles that cause plaque buildup around them, thereby creating a foul smell. Failure to clean your dentures regularly can bring about bacteria buildup, resulting in bad breath. Therefore, you should clean your dentures daily so you can remove food particles and plaque, thereby keeping them fresh. You'll also feel more confident when talking to people. You can either rinse dentures, soak them in water, or brush with soft-bristled toothbrush and toothpaste, to keep them clean.
Conclusion
No doubt, keeping sound oral hygiene is key to healthy living. Dentures require special care considering they're not natural teeth and are susceptible to damage. You don't want to be changing dentures monthly, hence the need for a proper cleaning formula. In this article, we dissected the top denture toothpaste on the market and also developed a guide to inform a buyer. When shopping for the best denture toothpaste, it's important that you consider an option with effective cleaning power, a nice flavor, and no abrasive. More information about the best denture adhesive you will find here.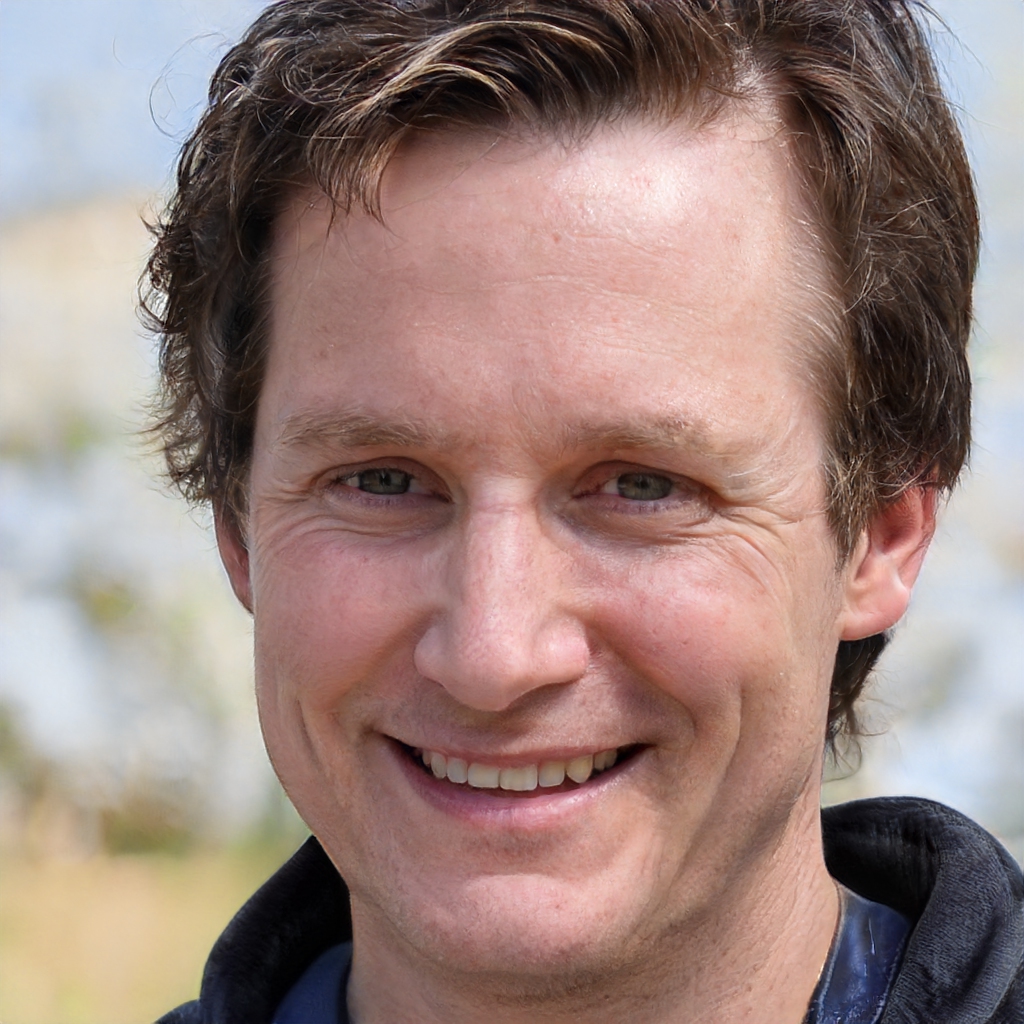 Dr Michael Jones is the proud founder of The Toothbrush Expert. He has been working as a dentist for 21 years now. Besides his work as a dentist, Michael wants to help people to find the right dental products. His goal is to provide everyone with honest expert reviews on all kinds of dental care products.