Swelling, bleeding gums, toothaches, plaque build-up, and bad breath are very common in people with receding gums and sensitive teeth. In order to get rid of these, we have come up with a list of the best electric toothbrush for receding gums and sensitive teeth, this will help you keep your oral health in check and prevent your teeth from tooth damage.
All medical content on this site, including this guide and other product reviews, is written by our team of experienced writers and researchers. All writers from The Toothbrush Expert are recommended and reviewed in the industry. You support us through our editorially chosen links, which earn us commission. Learn more

All of our picks have the American Dental Association (ADA) Seal of Acceptance.
Quick overview – Electric toothbrush for gingivitis
Top 8 best electric toothbrush for receding gums
Searching online and looking into every spec, price, warranty, the brand can be time-consuming. Professional oral care specialists and dentists have assisted us with the list of most trustworthy electric toothbrushes for receding gums. To make your brushing easy and straightforward, we have listed the top 8 best electric toothbrushes for receding gums with all the other essential information you need to know.

1 – Oral-B Genius X Luxe Edition, Best Electric Toothbrush for receding gums

(Best Pick 🥇)
If you miss out on different areas in the mouth while brushing your teeth then this smart toothbrush will guide and will allow you to reach the areas that you missed out. The Oral-B genius is the most technologically advanced electric toothbrush, equipped with artificial intelligence. While brushing your teeth, if you start missing spots in your mouth, that's when the plaque starts depositing and all the gross things like bleeding gums, weak and yellow teeth, and fouls smell arise too. To maintain the sparkly white teeth, this toothbrush will help you, so that you don't ever miss a spot. For the optimal result, you need to use the best toothpaste for receding gums.
Major features
Artificial Intelligence: It tracks the areas that you are brushing and locates the areas that you're missing out. The Oral-B app even provides feedback when you are done brushing teeth.
Brushing score: The brushing score provides you all the data about long you brushed and how hard you pressed.
Plaque removal: It removes up to 100% of the plaque from your teeth.
Black design
Pros
Protects your gums
Alerts you when you brush too hard
Rechargeable battery
Comes with a travel case
Six cleaning modes
Cons
Enthusiastic product review

"I am so impressed, I have tried other electric brushes, not only that, I love the app. The heads slide off for easy change, the charging case is great with a USB port for charging the phone or brush what ever you need. I was so impressed, I sent them to my grown kids for Christmas I was so pleased. well worth the cost." Feb. 2022
2 – Philips Sonicare Protective Clean 5100, Toothbrush for receding gums

(Budget Pick 🥈)
The second-best electric toothbrush is the Philips Sonicare protective clean 5100, you will be surprised to witness its features and awesome performance. It focuses upon three things, first, it cleans your teeth, then it whitens them and lastly, it also takes care of the gums. You will not be spending time overbrushing your teeth because this electric toothbrush will protect your teeth from excess brushing pressure. We highly recommend this toothbrush for its modernity and high performance.
Major features
Pressure sensor: It maintains your gum health by ensuring a balanced brushing pressure.
Brush sync replacement reminder: It reminds you when to replace the brush head.
Quad pacer and smart time: The smart time makes sure that you brush your teeth for the recommended two minutes and the quad pacer makes sure that your brush evenly in each quadrant of the mouth.
Pros
Battery charge indicator light
Decent battery life
Comes with a travel case and optimal gum care brush head
Help timers
Brushsync replacement reminder
Cons
The vibration may be too strong for some people
Enthusiastic product review

"So, I was very hesitant at first spending more then a few bucks like I normally do on another electronic toothbrush, however, this thing is great! It has the right pressure for my gums (hence gum care option on the handle) it buzzes to let me know 30 sec are up in that section of my mouth so I can get the full 2 min recommended of brushing and my mouth and teeth feel very clean. Even though I have it on the gum care setting, I have noticed my teeth becoming whiter! I bought one for me and for my husband. It came with a traveling case and the battery lasts like 2wks on a single charge." Apr. 2022
3 – Waterpik Complete Care 9.0 Sonic electric toothbrush + water flosser, for receding gums

(Premium Pick 🥉)
Your search for a compact electric toothbrush and a flosser comes to an end because this Waterpik complete care is the electric toothbrush that has all the amazing features that will fulfill your need. It comes with three different settings including high, low and massage which you can adjust according to the need. We recommend this electric toothbrush for receding gums because it allows you to say goodbye to all the plaque and debris. Welcome, a bright smile with this toothbrush.
Major features
Magnetic cradle: The magnetic cradle is responsible for holding the water flosser and hose toothbrush charges on the built-in dock.
Power button: The power button allows you to start the water flow and then you can adjust the pressure accordingly.
Water flosser: The water flosser allows you to reach all the corners of your mouth.
Pros
Includes 2-minute timer with a 30-second pacer and recharge indicator
Three modes including clean, whiten and massage
Advanced pressure control
Soft bristles
Cons
If the toothbrush overcharges then it might die
Enthusiastic product review

"5 stars all around! The flossed is STRONG! I'm seeing food particles that I never did with regular flossing, and they just rinse down the sink drain instead of sticking to the floss and my fingers. The toothbrush is also first rate. The high frequency vibrations took me a few days to get used to. It seemed like my whole face was buzzing! But that only lasted a few days. After flossing and brushing, my teeth feel almost as clean as they do after a good professional cleaning." Oct. 2022
4 – Philips Sonicare 2 Series, electric toothbrush, HX6211/30
Travel-friendly and easy to use electric toothbrush is all that we want, so this Philips Sonicare 2 series gum health is compact and soft, just what a perfect toothbrush needs to be. It cleans all the plaque and debris out of your mouth but it also maintains the gum health. When the gum health deteriorates, gum bleeding and pain, all come with it. The Sonicare helps you prevent that by maintaining the health of your gums.
Major features
Intensity settings: This electric toothbrush allows you to adjust the intensity for comfortable brushing.
Battery charge indicator: The battery charge indicator alerts you whenever you need to recharge.
ProResults gum health brush head: The brush head ensures cleaning along the gumline.
Smartimer and quad pacer: The smart timer encourages you to brush your teeth for two minutes and the quad pacer beeps every 30 seconds to make sure that you brush every quadrant in your mouth.
Pros
Delivers 31,000 brush strokes per minute
Removes up to 6x more plaque
3 weeks of battery life
Travel-friendly
Comes with a travel case
Cons
The brush head is too small
5 – Philips Sonicare ProtectiveClean 5300 rechargeable electric toothbrush, HX6423/34
If you tired of plaque depositing in your teeth and you desire of sparkling white teeth then you should give this electric toothbrush a good look. It removes all the plaque and gives you a perfect smile. The Philips Sonicare is available in different colors so you can get your favorite color as well. Another detail, if you brush your teeth too hard, the pressure sensor alerts you. It also comes with a travel case so you can easily carry it anywhere you want.
Major features
Pressure sensor: If you ever brush too hard, the pressure sensor alerts you that you are brushing too hard.
Brush head replacement: Whenever the brush head loses its strength, the electric toothbrush alerts you that the brush head replacement.
Setting modes: The settings can be adjusted to different intensities according to your personal preference.
Travel case: It comes with a hard travel case with which you can travel with it easily. The travel case keeps the toothbrush protected.
Design: Black
Pros
It is safe and gentle to use
Maintains the health of the gums
Comes with a smart head replacement
2 weeks of battery life
Cons
6 – Oral-B 7000 SmartSeries Power Electric Toothbrush, Bluetooth Connectivity
If you have sensitive teeth or bleeding gums then you should give this toothbrush a try because it is quite gentle and very good at what it does. The precise bristles made with silicone are able to get rid of every little bit of plaque from the mouth. it allows you to personalize your brushing as it comes with 6 modes, so if you have sensitive teeth or gums then this is perfect for you. Or try the best mouthwash for gums. It is technologically smart so you can keep track of the brushing as well. We highly recommend this electric toothbrush for receding gums because of its smart features and how it aims at keeping the teeth healthy.
Major features
Oral-B app: The Oral-B app allows you to track your brushing, you can find out how long you brushed your teeth.
Pressure sensor: The visible pressure sensor helps in protecting the gums.
Premium travel case: You can carry the toothbrush around in the premium travel case.
Real-time brushing feedback: It guides you according to your need and you brush according to the instructions.
Pros
Gives helpful oral care tips
Made with high tech materials such as silicon
Removes 100% plaque
7 – Philips Sonicare DiamondClean Smart 9300, Electric Toothbrush for sensitive teeth
If you want to make an investment in a classy yet highly functional electric toothbrush for receding gums to achieve the sparkling teeth then this is the perfect choice for you. This toothbrush gives you a completely clean mouth with a fresh breath. Especially, if you use it in combination with the best toothpaste for receding gums. It completely gets rid of all the plaque and also makes sure that the health of the gums remains in good condition. The smart technology gives alerts and feedback. It has a pressure sensor and it also has other smart features that keep you updated with what's going on in your mouth.
Major features
Brush head performance monitor: As time passes, the performance of the brush head decreases. So, the brush head performance monitor tracks the performance of the head and tell you when you need to replace it.
Pressure sensor: The pressure sensor gives you alerts whenever you use too much pressure while brushing your teeth so you can balance it.
Glass charger: The glass charger works really well as it charges the toothbrush easily and quickly and you can also use the glass as a rinsing glass.
Smartphone pairing: The electric toothbrush has the capacity to select the optimal mode and intensity to provide gentle care for your gums and teeth.
Real-time feedback: The smart sensors provide your feedback and guidance according to your needs.
Pros
Comes in three colors
Easy to operate
Brush head replacement is easy
Premium quality brush heads
Comes with a premium travel case
Cons
It might make a loud buzzing noise when the shaft gets lose
8 – Philips Sonicare Flexcare Platinum Sonic Toothbrush, HX9110/02
If you prefer a simple electric toothbrush for receding gums that work tremendously and are easy to operate then give this toothbrush a chance. Also, if you are suffering from bleeding gums then this toothbrush will help stop bleeding within two weeks. It comes with a contoured brush which is designed to reduce the plaque deposits in your mouth and to keep the oral hygiene in check. we highly recommend this electric toothbrush for its outstanding cleanliness and efficiency.
Major features
3 modes: It comes with three different modes including a gum care mode combined with 3 personalized intensity levels to adapt to your brushing needs
Pro results in a standard contoured brush: This brush makes sure that the plaque is completely removed and there are no bacteria building up in the mouth.
Patented sonic technology: the patented sonic technology delivers up to 31,000 strokes per minute.
Whitening teeth: It whitens teeth in two weeks, your teeth will be two shades lighter.
Pros
Comes with a hard travel case
Ensures complete gum care
Easy to operate and easy to charge
Cons
It doesn't have pressure control alerts
Treating sensitive & receding gums
Receding gums is a condition where the gum tissue is pushed back and exposes more of the teeth or their roots. Since there are gaps, it is likely that the plaque will be deposited on to the tooth causing it damage. In worse case scenarios, tooth loss can also take place. In order to keep oral health in check, it is necessary to follow the following steps. These steps will prevent your teeth from getting damaged.
Brush your teeth correctly
The first thing that you need to take care of is that you have to brush your teeth correctly. I suggested that the teeth should be brushed for two minutes, so you need to do that and you also have to brush all the quadrants in the mouth. The basic aim of this cleaning is to prevent plaque buildup. If the plaque builds up, it will start causing damage to the teeth. Make sure that you don't brush too hard or otherwise it will cause gum damage.
Visit the dentist on a regular basis
Receding gums can eventually lead to other oral diseases if it is not treated rightly. So, make sure that you make regular visits to the dentist so that he came to keep a check on your teeth.
Tip from the dentist.

Make sure you have the right toothpaste. There is only one perfect toothpaste when you have receding gums and that's the Parondontax toothpaste. Here is an easy link for you to buy it.
How to manage sensitive gums?
Sensitive gums can be painful, swollen and they can even bleed. Bad breath is also accompanied by pain and swelling. To manage sensitive gums, you need to follow the steps:
Improving oral hygiene
Make sure that you brush your teeth every day and get rid of all the plaque while you are brushing teeth.
Incorporating antiseptic mouthwash into a routine
The antiseptic mouthwashes are amazing for sensitive gums because they kill all the bacteria in the mouth while providing relief to the gums.
Taking vitamin C rich diet
If there is a vitamin C deficiency, it is quite possible that you will feel sensitive gums. So, make sure that you add Vitamin C into your diet or you can take Vitamin C supplements to overcome sensitive gums.
Quit smoking
The tobacco and nicotine damage your mouth along with your lungs so you can have sensitivity because of smoking. Make sure that you quit smoking so that the sensitivity goes away as well.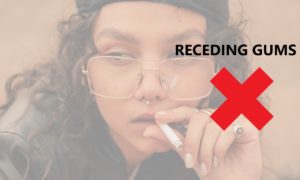 Brush teeth after having meals
Sometimes after having meals, the food gets stuck to our teeth leading to a buildup of bacteria. So, try to brush your teeth slowly every time you are done eating. This will help you prevent sensitivity.
Good
Better
Best
Curaprox 5460 Ultrasoft Toothbrush, 3 Pack
Oral-B Pro 1000 Rechargeable Electric Toothbrush, Black
Waterpik Sonic-Fusion 2.0 Professional Flossing Toothbrush, Electric Toothbrush and Water Flosser Combo In One, White
What causes sensitivity?
Sensitivity is the weakening of the gum tissues, due to this they become painful and swollen. The following are the reasons for sensitivity.
Poor oral care
Not brushing teeth properly causes plaque deposition and builds up bacteria which leads to sensitivity.
Too much flossing
Flossing too much with too much pressure causes sensitivity. In the following blog, you will find the best water flossers that will make sure the pressure is regulated properly.
Smoke cigarettes
The tobacco is responsible for sensitivity too because it not only damages the lungs but it also damages the mouth.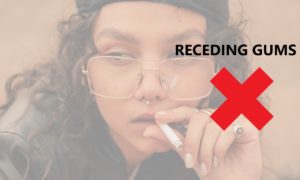 Why an electric toothbrush is the best choice for gum recession?
The electric toothbrush is the best choice for receding gums for the following reasons:
Removes More Plaque
Unlike a manual brush, the electric toothbrush has the ability to remove up to 100% of the plaque buildup leaving behind a completely clean mouth. Studies show that electric toothbrushes with micro vibration remove plaque better than manual toothbrushes.
Don't Brush too aggressive
Manual brushes don't have pressure controls so you put more pressure than what is needed while electric brushes come with pressure controls, they make sure that gentle pressure is applied while brushing teeth.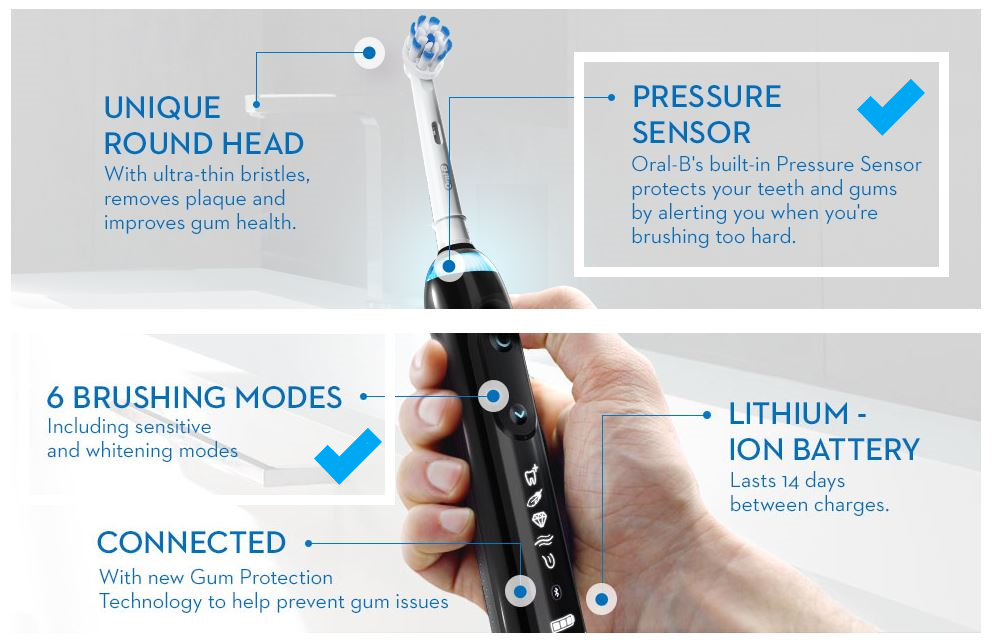 Timers and pacers
The electric toothbrushes have timers and pacers which make sure that you brush your teeth for two minutes and that you brush all four quadrants of your mouth so you don't miss out on any spots.
Intensity settings
The electric toothbrushes come with intensity settings so you are able to adjust the setting of the toothbrush to different modes according to your need. The first is the cleaning mode, second is the whitening mode, third is the massage mode or gum protection mode. Some toothbrushes may have more than three modes.
Check the summary in this video.
Frequently asked questions on electric toothbrush for receding gums
We know there are a thousand questions roaming in your mind after absorbing all this information about the best electronic toothbrush for receding gums, so in this section, we have tried to combine them and answer them in the best possible way to remove all the confusion your brain may have. Read it all carefully and do not forget to visit your dentist for more clarification.
Can receding gums grow back?
When you brush your teeth very hard with a manual toothbrush, the edge of gum tissue called gingival mucosa pulls away from the tooth, leaving the space blank and white. This can make your tooth look larger than before and may affect your confidence while smiling. It is impossible for the gums to grow back and there are no surgeries or medicines which can make them grow again. Some people believe that they regrow by some natural remedies, for example, drinking green trees and suing aloe, but these also just help in improving your overall oral hygiene. However, by flossing, using an electronic toothbrush and soft-bristled toothbrush you can prevent them from worsening.
Are electronic toothbrushes safe for receding gums?
Yes! Electronic toothbrushes are much safer for receding gums than manual toothbrushes. This is because of several reasons. Firstly, electronic toothbrushes have soft bristles that do not hurt the gums when you brush.

Secondly, some electronic toothbrushes have built-in sensors that tell you how hard you pressed on the brush while cleaning your gums on an app. This helps to reduce the pressure applied on the toothbrush the next time you brush if it was high the first time. This all reduces the risks of a further worsening of your gums and guides you to achieve better dental health.
Can Waterpik help receding gums?
Waterpik Water flosser in the number one recommendation of dentists to improve your gum health. It removes plaque as well. It has a magnetic cradle that holds the water flosser and toothbrush. So, the tension of holding everything and thinking of where to place all the items is removed. Its water flosser allows you to reach all corners of your mouth and clean it easily and efficiently, without taking much time. It comes with three settings of low, high and massage, you can easily select whatever setting is the most suitable for your gums and prevent your gums from receding.
How do you brush receding gums?
When your gums are receding, you need to be very careful while brushing them. You are recommended to make the use of a soft-bristled toothbrush as hard-bristled toothbrushes may worsen the damage. While brushing your teeth, do not apply pressure on your toothbrush, be gentle and let the bristles do all the work. Brush at least two times a day, each time keep brushing for a minimum of two minutes.
How to brush your teeth with electronic toothbrushes?
Electronic toothbrushes are quite simple and easy to use. Below are the steps which you can follow for complete guidance.

1. Take your toothbrush out and look at the charging indications it is giving in the form of lights. Make sure it is fully charged. You do not want your toothbrush to stop working in the middle of brushing your teeth and gums.
2. Wash your mouth with water in a way that reaches all corners of your mouth.
3. Start with the outer surface of your teeth.
4. Stay on each tooth for a few seconds, then move onto the next.
5. Guide the brush slowly towards each tooth following the shape of the tooth and the gum line.

6. After doing this to the outer surface of all teeth, repeat the same on the inner surface, very slowly, gently and carefully.
7. Now repeat this step on the parts of the teeth which you use to chew the food.
8. Direct the electronic toothbrush towards your gum line and smoothly and gently brush on it. Please be careful while doing this. Do not apply pressure as gums are quite sensitive and you can injure yourself any moment. They will start to bleed instantly.
9. After this, you can guide the toothbrush towards your tongue and upper part of your mouth to remove bacteria and food particles from there and give you a fresh breath.
10. When done brushing, switch it off and put your electronic toothbrush at a safe place, away from water, preferably in a box or case.

If you have any confusion about the process, you must go to your dentist and request them to perform this procedure in front of you so you can do it at home safely and teach it to your children.
What is the treatment for severely receded gums?
Severely receded gums can only be treated by professionals; you cannot treat them at home by any remedy. Three ways to treat severe receding gums are:

Scaling and Root Planing
In this process, the dentist will remove tartar and plaque from the roots of your teeth and below the gum line where your toothbrush can not reach.

Gum Graft Surgery (GGS)
In this process, your dentist will take a part of gum from somewhere else in the mouth and use it to cover the white space left by a receded gum on your tooth.

Pinhole Surgical Technique (PST)
The dentist will make a tiny hole in the gum root above the tooth and adjust its position to perfection.
Conclusion
We tried to help you by giving all the information we could. I hope all your queries are clear after reading all the FAQs.
We advise that you always seek the professional advice of your dentist or healthcare expert as he/she can examine and are aware of the conditions of your mouth and can give you the best possible solution available to your problem. Gum tissues can not grow back but there are many ways to stop them from disappearing further. It happens to a lot of people, do not feel demotivated about it. Your smile may be affected, but it is your smile, so it is perfect and unique whatever way it is. Here you will find the top 10 best mouthwash for gums to keep everything healthy.
This article aimed at giving the readers an insight into the electric toothbrushes, we hope that it will help you pick out one of the best while keeping your need and budget in view.
Decide which toothbrush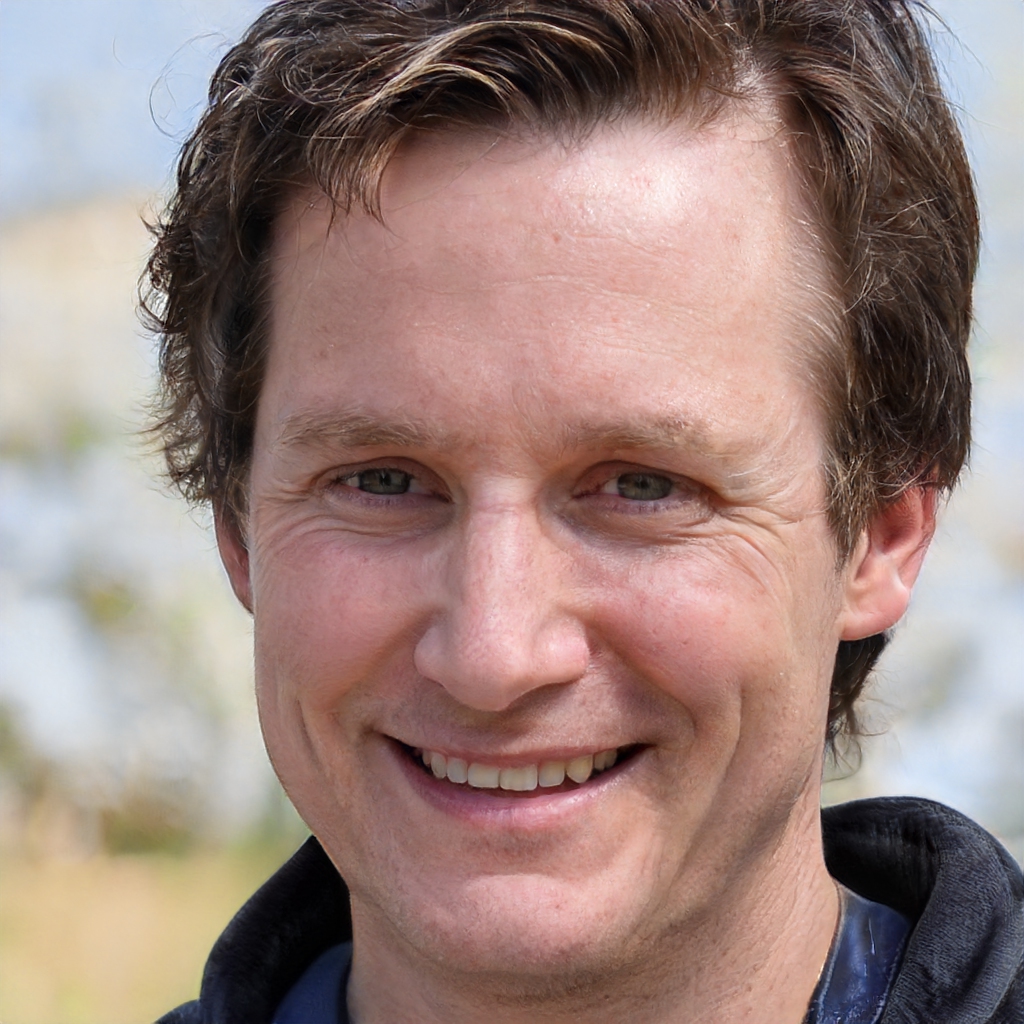 Dr Michael Jones is the proud founder of The Toothbrush Expert. He has been working as a dentist for 21 years now. Besides his work as a dentist, Michael wants to help people to find the right dental products. His goal is to provide everyone with honest expert reviews on all kinds of dental care products.