You're struggling with an oral health condition and you're probably wondering if brushing your teeth with toothpaste is not enough. Of course, it's not. The truth is that brushing doesn't get rid of all the germs and bacteria. You need to accompany brushing with a strong agent like mouthwash to get consistent deep and complete clean.
But how do you identify the best mouthwash for your oral care? Ride along with us as we dissect the top mouthwash products on the market and discuss everything you need to know about mouthwash.
All medical content on this site, including this guide and other product reviews, is written by our team of experienced writers and researchers. All writers from The Toothbrush Expert are recommended and reviewed in the industry. You support us through our editorially chosen links, which earn us commission. Learn more

All of our picks have the American Dental Association (ADA) Seal of Acceptance.
Top 10 Best Mouthwash
You don't need to go through all the troubles of finding the perfect mouthwash for your oral conditions as we've already done that for you. We embarked on a wide and comprehensive research, testing the top products on the market.
After a long and thorough process, we identified the top 10 mouthwash products for different groups or oral conditions. We will review them below, detailing everything there is to know about them.
Preview
Best Choice
Preview
Listerine Total Care Anticavity Fluoride Mouthwash, 6 Benefits in 1 Oral Rinse Helps Kill 99% of Bad Breath Germs, Prevents Cavities, Strengthens Teeth, ADA-Accepted, Fresh Mint, 1 L
Premium Oxyfresh Lemon Mint Fresh Breath Mouthwash – Oral Rinse for Bad Breath – SLS & Fluoride Free Mouthwash – Alcohol Free, Gentle Non Burning Mouthwash with Xylitol & Essential Oils, 16 oz
TheraBreath Healthy Gums Mouthwash, Clean Mint, Antigingivitis, Dentist Formulated, 16 Fl Oz (2-Pack)
Liquid Volume per Item
1000 ML (33.8 Fluid Ounces)
Best Choice
Preview
Preview
Listerine Total Care Anticavity Fluoride Mouthwash, 6 Benefits in 1 Oral Rinse Helps Kill 99% of Bad Breath Germs, Prevents Cavities, Strengthens Teeth, ADA-Accepted, Fresh Mint, 1 L
Liquid Volume per Item
1000 ML (33.8 Fluid Ounces)
Preview
Preview
Premium Oxyfresh Lemon Mint Fresh Breath Mouthwash – Oral Rinse for Bad Breath – SLS & Fluoride Free Mouthwash – Alcohol Free, Gentle Non Burning Mouthwash with Xylitol & Essential Oils, 16 oz
Preview
Preview
TheraBreath Healthy Gums Mouthwash, Clean Mint, Antigingivitis, Dentist Formulated, 16 Fl Oz (2-Pack)
This was a short summary of our top 3 products. Here you will find the extended reviews about all the products in our Top 10 of best mouthwashes.

1 – Listerine Total Care Mouthwash

(Best Pick 🥇)
Have you ever come across a product that has everything positively? Felt good, right? We bet! That's what you get from the Listerine Total Care Mouthwash. While working to kill germs responsible for bad breath, it is also preventing cavities. As if those weren't enough, this mouthwash also helps to strengthen tooth enamel, improving your overall dental care in the process.
Are you or any member of your family battling with bad breath or halitosis, Listerine Total Care Mouthwash presents you the perfect opportunity to get rid of the frustrating condition. When used twice daily, the oral care product goes deep into the teeth and gets rid of bad breath bacteria, and germs.
Also thanks to the Listerine mouthwash's fluoride content, it works well to strengthen weakened enamel before things get out of hand. Besides, the fresh mint flavor helps to deliver fresh breath, leaving your mouth feeling clean for several hours.
In an endorsement of the Listerine mouthwash's effectiveness, it is accepted by the prominent American Dental Association (ADA). It's no accident that this Listerine mouthwash is the best-rated option on our list: it offers everything you want from an ideal mouthwash.
Key Features
Sodium Fluoride
Cavity protection
Fresh mint flavor
ADA Seal of Acceptance
Alcohol
Pros
Prevents cavities
Strengthens tooth enamel
Eliminates bad breath
Accepted by the ADA
Cons
Alcohol content may burn your mouth
2 – Oxyfresh Fresh Breath Lemon Mint Mouthwash (Best Mouthwash For Bad Breath)
We understand bad breath is one of the most frustrating and common oral health issues out there. It's not just enough to brush your teeth with a reliable toothbrush or toothpaste. You need an efficient supplement like the Oxyfresh Mouthwash to help you out. This impressive mouthwash is specifically formulated to fight bad breath and get your breath smelling nice and fresh again.
Moreover, we should note that Oxyfresh Mouthwash is refreshingly different from other products in terms of its formula. For instance, it doesn't contain alcohol or fluoride, or toxic ingredients that many do not approve of. As its name suggests, this oral care product uses a formula of oxygen and zinc to clean your mouth. It also combines essential oils and extracts from
orange, lemon, bergamot, lime, grapefruit, spearmint as well as naturally Xylitol which helps to fight plaque.
Furthermore, this mouthwash does not mask bad breath with artificial mint flavors or alcohol for a short period, it rather goes for the source of the halitosis and kills it completely.
It's also important to point out that the Oxyfresh Mouthwash contains aloe vera which helps to hydrate, strengthen, and soothe your gums. Apart from that, this product is pH balanced to protect your tooth enamel from decay. Ultimately, this mouthwash offers you a reliable and effective tool to get rid of bad breath.
Key Features
Soothing Aloe and Essential Oils
Lemon mint
Xylitol
Fluoride-free
Dye-free
Alcohol-free
Pros
Eliminates bad breath
Provides fresh breath
Helps to eliminate plaque and tartar
Gentle on enamel and gums
Doesn't contain toxic ingredients
Cons
Contains artificial sweetener
3 – TheraBreath Oral Rinse (Best Mouthwash for Gum Disease)
The TheraBreath Oral Rinse is specifically formulated to fight gum issues associated with bleeding gums, tartar buildup, plaque buildup, diabetes, pregnancy, and aging.
Besides, if you had been diagnosed with gingivitis or any other gum condition, this mouthwash is a safe and effective solution for you. This formula directly attacks bacteria responsible for gum disease.
Moreover, the TheraBreath Oral Rinse contains the FDA-approved ingredient, cetylpyridinium chloride (CPC). CPC is clinically proven to kill germs/bacteria linked to gum disease and periodontal disease. Apart from that, this ingredient also attacks the bacteria responsible for gingivitis, the early stage of gum disease that causes swollen, red, and bleeding gums. It equally helps to combat periodontitis, the later stage of gum disease.
Also, the TheraBreath Oral Rinse contains oxygenated and zinc compounds that help to fight germs linked to bad breath. This mouthwash doesn't contain alcohol, reducing the risk of irritation or inflamed & sensitive gums. Likewise, it doesn't contain any artificial color or flavor and is certified gluten-free and vegan.
Key Features
Cetylpyridinium chloride (CPC)
Xylitol
Clean mint flavor
Alcohol-free
Certified vegan
Pros
Treats sore and irritated gums
Fights bad breath
No artificial color or flavor
Cons
4 – Crest Whitening Mouthwash (Best Whitening Mouthwash)
It may seem that your new whitening toothpaste is not giving the desired result. This can be because its efforts are not complemented by another formula such as the Crest Whitening Mouthwash. This oral care product is specifically formulated to get rid of surface stains and whiten your teeth. That's not all, it delivers results in only 7 days when used correctly – at least twice daily.
The Crest Whitening Mouthwash doesn't contain alcohol that may burn your gums. It doesn't contain peroxide as well. Regardless, this unique formula works hard to whiten your teeth and give you that sparkling white smile you've always desired.
One of the major things you want in your favorite mouthwash is good taste. Without a pleasant taste, using mouthwash will be an uncomfortable experience. Crest had this in mind when formulating this whitening mouthwash because it is formulated to taste great in the mouth thanks to the Clean Mint Flavor. Trust us, you won't be in any discomfort using this mouthwash in your mouth.
Crest offers you a refund if you are not satisfied with the results delivered by this mouthwash. This offer underlines the absolute confidence the manufacturer has in this product and you can also be confident of enjoying great results. The Crest Whitening Mouthwash is no doubt the best whitening mouthwash you can find on the market.
Key Features
Whitening action
Clean Mint Flavor
Alcohol-free
Peroxide-free
Pros
Removes surface stains quickly
Tastes great
Delivers fresh breath
Free of peroxide and alcohol
Cons
5 – ACT Braces Care Mouthwash (Best Mouthwash For Braces)
Braces are solely designed to help your teeth, not worsen your oral health. No doubt, braces present an obstacle when brushing your mouth, stopping you from getting a complete clean. So, what do you do to get that complete clean for the benefit of your oral health? You acquire an effective oral care product like the ACT Braces Care Mouthwash. As its name rightly suggests, it is specifically formulated to care for people with braces.
This unique multi-action formula provides specialized care, driving into your teeth and eliminating bacteria. It also gets rid of food remnants/debris that may cause your oral health trouble in the future. This mouthwash uses the trusted oral care ingredient – Fluoride – to clean your teeth and gums and also protect you against cavities. Apart from that, this product also helps to prevent white spots while soothing oral tissue and freshening breath.
When using the ACT Mouthwash, you don't have to worry about the formula creating a burning sensation in your mouth because it won't due to the absence of alcohol. Without removing your braces, the best mouthwash for braces can offer your mouth a complete clean. It is the best option you can find on the market for people wearing braces. Sold as a pack of three 18-ounce bottles.
Key Features
Fluoride
Cavity protection
Clean Mint Flavor
Alcohol-free
Pros
Provides complete clean
Prevents cavities
Delivers fresh breath
No alcohol
Cons
6 – Colgate Total Mouthwash (Best Mouthwash for Plaque)
Oral health is often attacked by harmful bacteria that are present as a result of plaque. Plaque forms from food debris and stays on when not eliminated early. This doesn't have to be the norm for you when you can get reliable and effective help from Colgate Total Mouthwash. This product offers 12-hour complete protection against germs and bacteria. That means you'll get full-day protection when used twice daily.
Thanks to the alcohol-free formula, the Colgate Total Mouthwash won't burn your mouth and it doesn't stop working, even after rinsing your mouth. If you're not a fan of fluoride, you should fancy this mouthwash because it is free of the compound. Besides, this product boasts a peppermint blast flavor that is included to freshen your breath for 12 hours.
Also, this antibacterial formula eliminates 99% of germs in affected areas and significantly reduces plaque. As if that wasn't enough, it also helps to prevent gum disease and gingivitis. If you're keen on getting rid of plaque from your teeth, the Colgate Total Mouthwash is your best bet. It comes in a pack of three bottles. Each bottle contains 33.8 fluid ounces, making a total of 101.4 fluid ounces.
Key Features
Cetylpyridinium Chloride (CPC)
Peppermint Blast flavor
Antibacterial formula
Alcohol-free
Pros
Eliminates 99% of germs in affected areas
Reduces plaque
Prevents gingivitis
Gives fresh breath
Doesn't burn the mouth
Cons
7 – Listerine Total Care Zero Alcohol Mouthwash (Best Alcohol-free Mouthwash)
You might have heard or read somewhere that alcohol is not a good ingredient in mouthwash. Although this claim is correct, many mouthwash brands still include alcohol in their formula. But why is alcohol bad for mouthwash? It's simply because it has been linked to the burning of the mouth. In essence, a mouthwash with alcohol is very likely to burn your mouth when used. Hoping to avoid such trouble, many now seek alcohol-free mouthwash brands. You don't need to sweat, we helped you find the best alcohol-free mouthwash – Listerine Total Care Mouthwash.
While this mouthwash excludes alcohol, its effectiveness is not compromised. It offers at least six major benefits to your oral health. This product helps you to eliminate bad breath germs, ensuring that you defeat halitosis if you're affected by it. Also, the Listerine mouthwash with fluoride helps to prevent cavities while helping to restore weakened enamel. Thanks to the fresh mint flavor, this mouthwash also helps to freshen your breath and leave your mouth feeling clean.
On top of that, the Listerine mouthwash strengthens your teeth as you use it to clean your mouth daily. We advise that you use the formula at least twice daily for best results. Hence, you'll enjoy day and night protection. This oral care product comes in a two-pack of 1-liter bottles.
Key Features
Fluoride
Cavity protection
Alcohol-free
Fresh mint flavor
Pros
Does not burn the mouth
Prevents cavities
Prevents tooth decay
Restores enamel
Freshens breath
Cons
Peels off white films on gums
8 – Solimo Antiseptic Mouth Rinse (Best Mouthwash for Tartar Control)
Your oral health deserves the best care it can get. Prevention is always better than searching for a cure. Here, it's better to prevent tartar from building up than to remove it later. You might even need the help of a dentist to remove the tartar buildup when you don't do enough to prevent the situation. How do you effectively prevent tartar? By using the Solimo Antiseptic Mouth Rinse regularly, specifically, twice a day.
This mouthwash is not only formulated to prevent tartar buildup, it's also made to remove plaque. Also, these products help to prevent the gum condition, gingivitis, ensuring that your gum's health is not compromised. Apart from that, it also protects from cavities, leaving you with healthier teeth. Thanks to the blue mint flavor, you will enjoy freshened breath with a cool sensation.
Furthermore, the Solimo Antiseptic Mouth Rinse delivers the best results for overall oral care. If you're in any way not satisfied with the product, the manufacturer offers you the chance to return it and get a refund. On top of its effectiveness, this product is also quite budget-friendly, making it the best mouthwash for tartar control.
Key Features
Cavity protection
Gingivitis protection
Tartar control
Blue mint flavor
Alcohol-free
Pros
Controls tartar
Prevents cavities
Prevents gingivitis
Removes plaque
Refund guarantee
Cons
9 – Natural Dentist Mouthwash (Best Natural Mouthwash)
Artificial ingredients often have serious side effects, so it's no surprise that most people opt for mouthwashes with natural ingredients. The Natural Dentist Mouthwash is one of those products with natural ingredients. The mouthwash is formulated without alcohol or other toxic/harsh ingredients.
Moreover, the Natural Dentist Mouthwash removes stains and whitens the teeth without harsh ingredients such as peroxide or bleach. That means you get a whiter smile without having harsh compounds in your mouth. This mouthwash formula also features bamboo silica which sticks to the thin layer of plaque on the teeth. Hence, your toothbrush gets to easily brush away the stains so that your teeth' natural whiteness can shine through again.
Also, the Natural Dentist Mouthwash removes plaque and fights gingivitis. Formulated with 20% purified aloe vera, this product is gentle on your gum tissue, ensuring that your gum does not sore or get irritated. We advise that you use this mouthwash before brushing for the best results. It is arguably the best of the natural mouthwashes on the market and you're guaranteed quick results. This product comes in a pack of three 16.9 fluid ounces.
Key Features
Fluoride
Peppermint flavor
Bamboo silica
Purified aloe vera
Alcohol-free
Pros
Doesn't contain harsh artificial ingredients
Removes plaque
Fights gingivitis
Removes stains easily
Cons
10 – ACT Kids Mouthwash Variety Pack (Best Mouthwash For Kids)
No products found.
Who says your kids can't also have a mouthwash to themselves? We have identified just the best mouthwash for kids, the ACT Kids Mouthwash Variety Pack. While the family mouthwash might not be best for your kids, the ACT Kids Mouthwash offers an excellent option for them. Like the product's name suggests, it comes in varieties. Knowing how choosy kids can be, this mouthwash is specially formulated to produce good-tasting flavors.
While your kids enjoy the amazing flavors, the ACT Kids Mouthwash with fluoride works hard to protect them against cavities. Apart from that, this product also strengthens your kids' pearly whites, ensuring that their young oral health is well protected.
The three kid-approved flavors include:
ACT Kids Bubblegum Blowout, 16.9-ounce
ACT Kids Pineapple Punch, 16.9-ounce
ACT Kids Wild Watermelon, 16.9-ounce
Besides, this mouthwash encourages your kids to practice sound oral hygiene. However, we strongly recommend adult supervision for kids because the tasty flavors might tempt the kids to swallow which is not a good thing.
Key Features
Fluoride
Cavity protection
Bubblegum Blowout flavor
Wild Watermelon flavor
Pineapple Punch flavor
Pros
Great flavors
Protects against cavities
Strengthens teeth
Encourages good oral hygiene
Cons
Buying guide on the best mouthwash
It's important to know that mouthwash is not a substitute for your toothpaste but you're using it to supplement brushing. Now, you must be wondering how you can get to identify the best mouthwash. Your choice of mouthwash should be based on your specific goal for seeking one: whether for improving your overall oral health or treating a specific health condition.
In essence, you need the right education to choose the best mouthwash. Luckily for you, our hardworking team of experts has developed a comprehensive guide to help you in this journey.
Where do you pay attention to when buying your mouthwash?
Before buying a mouthwash, you must have a special need for it. But what are those things to pay attention to before paying for the product? Here's a comprehensive breakdown of some very important factors you must consider before making your choice.
Be specific about your needs
Why do you need to buy mouthwash? What goal do you seek to achieve? These are important questions you must ask yourself before buying a mouthwash. These oral care products differ in formula and functions, so you must buy a model that is specifically formulated for your oral health condition.
While some rinses help to whiten your teeth using hydrogen peroxide and certain elements with the ability to prevent new stains on the teeth. Oftentimes, some mouthwashes target dry mouth and bad breath, helping to moisturize the inside of your mouth. Some products also help to fight tooth decay, killing bacteria responsible for the condition. Meanwhile, some provide total care, regardless of your oral health condition.
If it's your first time trying to use mouthwash and you don't have any specific dental problem, we recommend that you go for a total care mouthwash like the Listerine Total Care Mouthwash – the best-rated product on our list. However, if you need to treat a special oral condition, we advise that you go for a mouthwash specially formulated to treat it.
ADA Seal of acceptance
The American Dental Association (ADA) is known to endorse oral care products that meet very high standards. Specifically, the ADA Council on Scientific Affairs – an independent body of scientific experts – evaluates scientific evidence provided by manufacturers to determine if the product meets the association's standards for efficacy and safety.
The ADA seal is placed on products that the association has proven to be safe and effective. This seal assures you that efficacy claims made by a manufacturer have been proven to be true by dental experts. Therefore, you should look out for the ADA seal on the mouthwash you're buying to get that extra confidence in the product.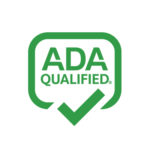 Fluoride in a mouthwash
Fluoride is a common ingredient in oral care products and it's equally important in a mouthwash. Clinical proved to strengthen tooth enamel and prevent cavities. While you may use fluoride toothpaste to brush your teeth, you might not get the desired results if you rinse your mouth immediately after brushing.
We understand that not everyone fancies leaving the toothpaste in their mouth. The solution to this is buying a mouthwash infused with fluoride to rinse your mouth. While washing the toothpaste away, it replenishes the lost fluoride.
Anti-bacterial
Plaque and bacteria are some of the major troubles that affect oral health. The plaque provides a suitable environment for bacteria to thrive. You need to continue fighting them every day to ensure that they don't buildup and cause you problems.
While your toothpaste does a good job, getting them off your mouth, you can use an antibacterial mouthwash to complement the paste's efforts and get bacteria out of the hard-to-reach areas. If used regularly, you will be able to prevent bacterial infections such as gingivitis amongst others.
Alcohol-free
Some mouthwashes use alcohol to dissolve the essential oils in their products. While alcohol works great for that function, many users don't fancy it because it burns, dries out, and irritates your mouth. Little surprise that most brands no longer include it in their formulas. Even brands like Listerine that include it in some of their formulas offer alcohol-free formulas.
Whether you're suffering from dry mouth, sensitive mouth, or canker sores, you should strongly consider an alcohol-free mouthwash as the better option.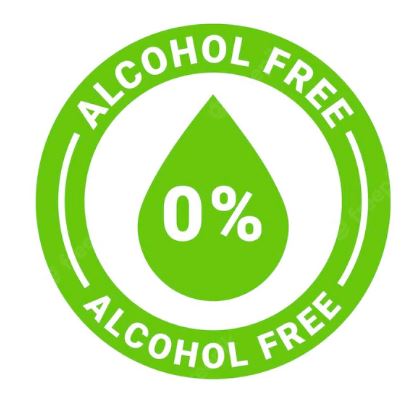 Advantages of best mouthwash
As we have mentioned several times in this article, the best mouthwash offers several benefits to improve your oral health. Below, we will explain these advantages your best mouthwash offers you.
Easy to use
The best mouthwash comes in a bottle with an easy-to-open cap. You can easily open the bottle and get the mouthwash into your mouth and swish away, killing germs and bacteria in your mouth.
People with limited dexterity – who don't find brushing and flossing easy – especially find mouthwash easy to use. If you have orthodontic fittings in your mouth, you can also easily use mouthwash to get rid of bacteria.
Fresher and cleaner mouth
It doesn't matter the fresh or clean mouth you get from brushing with your reliable toothpaste, the best mouthwash adds to it. It is formulated to fight and eliminate bad breath germs and bacteria. The formula also gets rid of the bad taste in your mouth. A complete clean feels very fresh.
Sensitivity relief
Tooth sensitivity can be very painful and frustrating. Mouthwash helps to soothe the sensitive areas of your mouth when used regularly.
Fluoride
As we mentioned before, fluoride is clinically proven to fight dental decay and protect your teeth. The best mouthwash contains fluoride to protect your oral health.
Dry mouth relief
If you're suffering from a dry mouth, the best mouthwash provides you the much-needed relief and comfort. The taste can help your salivary gland produce more saliva, moisturizing your mouth.
Disadvantages of best mouthwash
A mouthwash is not all rosy, it has a few drawbacks. We will leave you to decide if they're enough to stop you from buying one. Here are the disadvantages of a mouthwash:
Contains alcohol
Some mouthwashes contain alcohol and it can dry your mouth out quickly. This mouthwash ingredient can even neutralize good bacteria, causing your oral health more harm than good.
Stains
Some mouthwashes contain Chlorhexidine, an ingredient that is capable of staining the teeth. In essence, if you use a mouthwash with Chlorhexidine, you run the risk of getting your teeth stained.
Ingredients in mouthwash and what are they good for?
The ingredients of a mouthwash determine its safety and efficacy. Many types of mouthwash contain ingredients used to treat certain dental problems or overall oral health. For instance, the ingredients used in a mouthwash formulated to treat cavities may be different from those used in a mouthwash formulated to fight tooth decay. Below, we will discuss the major ingredients in mouthwash and their functions.
Fluoride
Mouthwash manufacturers often use fluoride to fight tooth decay. Apart from that, the compound also helps to strengthen tooth enamel.
Cetylpyridinium chloride
Cetylpyridinium chloride is another ingredient often used in formulating mouthwash. This is due to its ability to kill bacteria and eliminate bad breath. Therefore, if you're trying to get rid of bad breath, you should choose a product with cetylpyridinium chloride.
Chlorhexidine
Chlorhexidine is also used in creating mouthwash thanks to its ability to reduce plaque on your teeth and control the notorious gum disease, gingivitis. Mouthwashes with this compound are usually available only by dentists' prescription.
Essential oils
Some mouthwashes are infused with compounds – menthol (peppermint), thymol (thyme), and eucalyptus – found in essential oils. These compounds contain antibacterial and antifungal properties important for combating dental issues (plaque, gingivitis, e.t.c) and protecting oral health.
Hydrogen peroxide or Carbamide peroxide
Some mouthwashes – especially whitening mouthwashes – use either hydrogen peroxide or carbamide peroxide to whiten the teeth. These compounds have very strong bleaching ability and they work hard to remove surface stains, revealing whiter teeth. You can find it this study of 2007. Carbamide peroxide is a more stable molecule and breaks down more slowly than hydrogen peroxide. Carbamide releases about 50 percent of its peroxide in the first 2 to 4,5 hours, then the remainder over the next 2 to 6 hours. Hydrogen peroxide breaks down almost immediately, releasing its peroxides entirely within the first hour and a half. It is thought that due to this relatively concentrated bombardment of peroxides on the pulp, hydrogen peroxide produces more sensitivity than carbamide peroxide of a comparable concentration.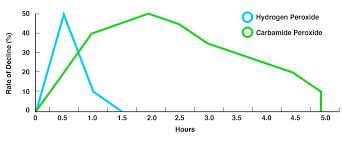 Alcohol
Even though many users don't like mouthwashes with alcohol, some brands still include it in their formula because of the benefit it offers. Also, not all mouthwash users abhor alcohol. This ingredient helps to dissolve and disperse essential oils in the mouthwash so that they can cut through biofilm.
Sorbitol
Sorbitol is another popular ingredient used in mouthwash manufacturing. It provides sweetness as well as hydration to enhance the mouthwash's flavor.
Sucralose
Sucralose performs a similar function to sorbitol. It also offers sweetness to enhance the mouthwash's flavor.
Sodium Benzoate
If a manufacturer wants to adjust the pH of a mouthwash, they turn to sodium benzoate. This compound helps the manufacturer to alter/adjust the pH of mouthwash to their desired level.
Benzoic Acid
Benzoic acid is also included in the formula of mouthwash to adjust its pH level. Apart from that, it helps to prevent microbial growth.
Sodium Saccharin
Some mouthwashes feature sodium saccharin. The ingredient is used to add sweetness to the mouthwash's flavor.
Poloxamer 407
Lastly, the poloxamer 407 is used in mouthwash production to help mix the water and oils. The ingredient also helps to remove food particles from hard-to-reach areas in the mouth.
Taste of the mouthwash
When it comes to anything you want to put in your mouth, the taste or flavor is very important. The taste of a substance determines your reception. If the taste is unpleasant, you're discourage to continue ingesting the substance. On the other hand, it the taste is pleasant, you're encourage to ingest more of it. The case is not different with mouthwash because its taste matters very much to users.
A mouthwash with a good taste encourages you to add it to your oral care routine. What of mouthwash with bad taste? We don't think it will have that same impression on you. Mouthwashes use clean mint, fruity, and other types of flavor to enhance their taste.
To be honest with you, no mouthwash will taste like the minty bubblegum or pineapple juice in your fridge, so don't expect that. But that's not to say you can't get a mouthwash with an encouraging taste. You should read reviews of old buyers to determine if the taste of mouthwash will be suitable for you.
Mouthwash Brands (Rating Per Brand)
There are several brands responsible for the production of mouthwashes. As you will expect, their formulas and efficacy differ. Below, we will explain what each brand offers the user and rate them.
TheraBreath (4.6/5)

TheraBreath is the brainchild of Dr. Harold Katz, the founder of The California Breath Clinics. Dr. Katz is said to have created formulas in 1993 to help his daughter defeat her bad breath struggles. TheraBreath makes premium oral care products, including mouthwashes.
Understandably so, TheraBreath mouthwashes are known for their ability to target and get rid of unwanted bad breath. The formula uses oxygen to attack bad breath-causing bacteria at the back of the throat and deep below the tongue. They don't contain alcohol or other harsh additives, so they don't burn the mouth.
TheraBreath mouthwashes are also certified vegan, kosher, and gluten-free.
Listerine (4.7/5)
Listerine is arguably the most popular mouthwash brand. It has been around for decades, producing highly effective mouthwashes. Listerine mouthwashes are known for their high intensity and they offer 24-hour protection when used twice daily. They kill germs responsible for plaque, gum disease, and bad breath.
Also, some Listerine mouthwashes contain alcohol to help them disperse essential oils. Recognizing the reality that many users don't like alcohol mouthwashes, the brand offers alternative mouthwashes without alcohol.
Listerine mouthwashes with alcohol include the Listerine® Ultra Clean®, Listerine® Total Care®, Listerine® Antiseptic, Listerine® Naturals, Listerine® Gum Therapy, and Listerine® Whitening. Those without alcohol include Listerine® Ultra Clean® Zero, Listerine® Total Care® Zero, Listerine® Zero, Listerine® Kids, and Listerine® Sensitivity.
Crest (4.6/5)

Crest is another popular name in the oral care industry. It also makes highly effective mouthwashes. Crest mouthwash solution offers a whitening boost, supplementary plaque removal, and breath-freshening reinforcements. While protecting you from cavities, Crest mouthwashes also protect your gums and enamel thanks to the presence of fluoride.
This brand does not include alcohol in its formula so you don't have to worry about your mouth burning. It uses something mint to keep your mouth fresh.
Colgate (4.7/5)
Colgate is also a popular brand in the oral care industry thanks to its array of effective dental care products. The brand also formulates mouthwashes designed to complement your brushing and improve your oral health. Colgate mouthwashes remove nearly all the germs responsible for cavities and bad breath, giving you a cleaner and fresher mouth.
Colgate's 0.075% cetylpyridinium chloride (CPC) formula provides 12 hours of antibacterial protection after each use. With this brand, you have a very reliable option for rinsing your mouth and getting
CloSYS (4.6/5)
CLoSYS is popular for formulating mouthwashes that consider sensitive mouths. If your mouth is sensitive, there's a huge possibility every mouthwash won't be suitable for you. CLoSYS mouthwashes make sure that you do not suffer. They use Clorastan – a naturally activated microbial – to kill harmful bacteria, leaving you with the good bacteria necessary for great oral health.
CLoSYS comes unflavored, giving you optional flavoring, to ensure that your sensitive mouth is not affected.
Solimo (4.5/5)
Solimo produces mouthwashes that provide total oral care. If you're looking to prevent cavities or relieve your dry mouth, a Solimo mouthwash can help you. Designed to meet all your needs. This brand's mouthwashes leave your mouth feeling fresh and clean. They do not contain alcohol but contain a clean mint flavor.
Tom's of Maine (4.4/5)
Tom's of Maine is known for relying on natural ingredients to formulate mouthwash. It doesn't use fluoride, alcohol, animal ingredients, artificial colors, flavors, or preservatives. This brand uses zinc – an element proven for killing germs – to neutralize bad breath germs, providing you long-lasting fresh breath. With Tom's of Maine's mouthwash, your oral health is in good hands.
Jason (4.5/5)
Jason is another brand with a knack for natural ingredients. This brand harnesses the earth's bounty of essentials and botanicals for blends that restore and refresh. In essence, it uses the power of natural ingredients to improve overall oral health. The Jason brand has been improving dental care since 1959.
Jason mouthwashes are formulated to fight tartar buildup and keep your mouth feeling fresh and clean thanks to the presence of clove and cinnamon oils. An infusion of perilla seed extract, grapefruit seed extract, and aloe vera gel helps to soothe irritated gums. Generally, the Jason brand guarantees safety and results.
Natural Dentist (4.5/5)
As its name suggests, Natural Dentist is a brand that uses natural ingredients to clean teeth and improve oral health. Natural Dentist has a variety of mouthwashes with different specializations. For instance, the Natural Dentist Healthy Breath Mouth Rinse freshens your breath and leaves your mouth feeling clean by killing bad breath germs.
The Natural Dentist Healthy Teeth Mouth Rinse, on the other hand, is formulated to soothe sensitive teeth without harsh ingredients such as alcohol. Also, the Natural Dentist Healthy Balance Mouth Rinse provides all-round care by reducing plaque, freshening breath, and supporting healthy gums. Generally, Natural Dentist mouthwashes are reliable formulas for enjoying excellent oral health.
Oxyfresh (4.5/5)
Oxyfresh mouthwashes specialize in neutralizing bad breath. They use the fast-acting Oxygene to safely and completely neutralize bad breath, not mask it. Oxyfresh infuses its mouthwashes with natural essential oil, leaving you with a completely clean and fresh mouth. All of these mouthwashes are pH balanced, ensuring that your teeth and gums stay healthy.
Besides, Oxyfresh mouthwashes are alcohol-free and dye-free, so they won't burn or dehydrate your tissues.
Which mouthwash should I choose for a dental concern?
Your current dental health plays a significant role in deciding which mouthwash will best serve you. Specifically, you need to choose the right mouthwash for your specific dental concern. Below, we will discuss the types of mouthwash suitable for specific dental concerns.
Bad Breath/Halitosis
Bad breath or halitosis is a very embarrassing condition. You don't want to be too conscious of speaking to people. You need an effective mouthwash to get rid of this condition.
Did you know mouthwashes are subdivided into two types – cosmetic mouthwashes and therapeutic mouthwashes? While cosmetic mouthwashes are formulated to mask bad breath, therapeutic mouthwashes are formulated to treat the causes of bad breath. Halitosis is often the result of excessive bacteria in your mouth or other dental health problems. You need an antibacterial therapeutic mouthwash to help you solve this problem.
Dry Mouth
Dry mouth – also known as xerostomia – is another oral health condition that requires a specialized mouthwash. If you have a dry mouth, you should avoid mouthwashes with alcohol because they will worsen your condition. You should rather consider alcohol-free mouthwashes. (eg. the number 2 of our list)
Gum disease
Gum disease is a serious oral health condition that can't be taken for granted. It is best to avoid it completely, but if you already have it, you can remedy the situation. You should choose mouthwash with antibacterial, antimicrobial, anti-gingivitis, and anti-plaque properties to prevent or treat gum disease.
Sensitivity
If you suffer from tooth sensitivity, you need a mouthwash formulated to soothe and relieve your condition. You should consider a mouthwash with potassium nitrate, potassium citrate, sodium fluoride, or stannous fluoride.
While potassium nitrate and potassium citrate help to anesthetize the nerves and dentin within the teeth, stannous fluoride and sodium fluoride help to strengthen the teeth, blocking irritants from reaching the dentin.
Cavities
Cavities are damaged areas in the teeth that develop into small or large holes. Using the right mouthwash can help deal with this situation if discovered early. You need to acquire a mouthwash with rich fluoride content. Fluoride helps to restore tooth enamel and can even reverse a cavity in its earliest stages.
Bleeding gums
Bleeding gums are often a symptom of gingivitis or gum disease. You need an antibacterial mouthwash to deal with the situation early before it gets even worse. An effective antibacterial mouthwash helps to kill the bacteria responsible for the bleeding gums, helping you to regain sound oral health.
Where should you buy your mouthwash?
It is not complicated to find a place to buy your mouthwash. You can walk into grocery stores and find some mouthwashes on the shelf. You can also opt for the more convenient online stores such as Amazon (the links in this review post directly link you to the right product), Walmart, eBay, amongst others. However, some mouthwashes require a dentist's prescription to purchase.
Frequently asked questions on the best mouthwash
What mouthwash do dentists recommend?
This is a question many ask. Dentists recommend different mouthwashes for different oral care needs. They often recommend therapeutic mouthwashes because they contain active ingredients that neutralize harmful bacteria and are accepted by the ADA. These mouthwashes are proven to prevent and treat different oral health issues.
What is the best mouthwash to make your teeth whiter?
Whitening mouthwashes contain the whitening agent, hydrogen peroxide. The best mouthwash is formulated with a high concentration of hydrogen peroxide to remove surface stains and whiten your teeth. Realistically, mouthwashes don't do much to whiten teeth because of their relatively low concentration of peroxide. You should use mouthwash with whitening gels or other whitening agents for more effective results.
Which Mouthwash is better: Listerine or Colgate?
Listerine and Colgate are two household names in the world of mouthwashes. They have both been proven as very effective in supplementing brushing. They both offer excellent protection against bacteria and other germs capable of causing oral health issues. While we find Listerine to be the better brand due to its many models of effective mouthwashes and very long research base, the choice ultimately lies in your hands depending on your preference.
What is the best mouthwash for a fresh breath?
If you want a lasting fresh breath, you should avoid a cosmetic mouthwash because it will only give you temporary fresh breath. A therapeutic mouthwash, on the other hand, is formulated to attack and neutralize the source of bad breath, leaving you with fresh breath. A therapeutic mouthwash infused with antibacterial ingredients and the minty flavor is the best mouthwash for a fresh breath.
Which mouthwash kills the most bacteria?
Every mouthwash claims to kill bacteria but not all of them perform as required. During our test, we discovered the Listerine Total Care to be the best mouthwash for killing bacteria. It is proven to kill 99% of germs and bacteria in treated areas. 
Final verdict
Make no mistake about this: mouthwashes are supplements to brushing – they don't substitute it. You should use your mouthwash after you must have brush and floss. Besides, this article has examined the best products on the market for specific oral health problems. You should carefully study this comprehensive article so you can be well informed to buy the best mouthwash for your needs.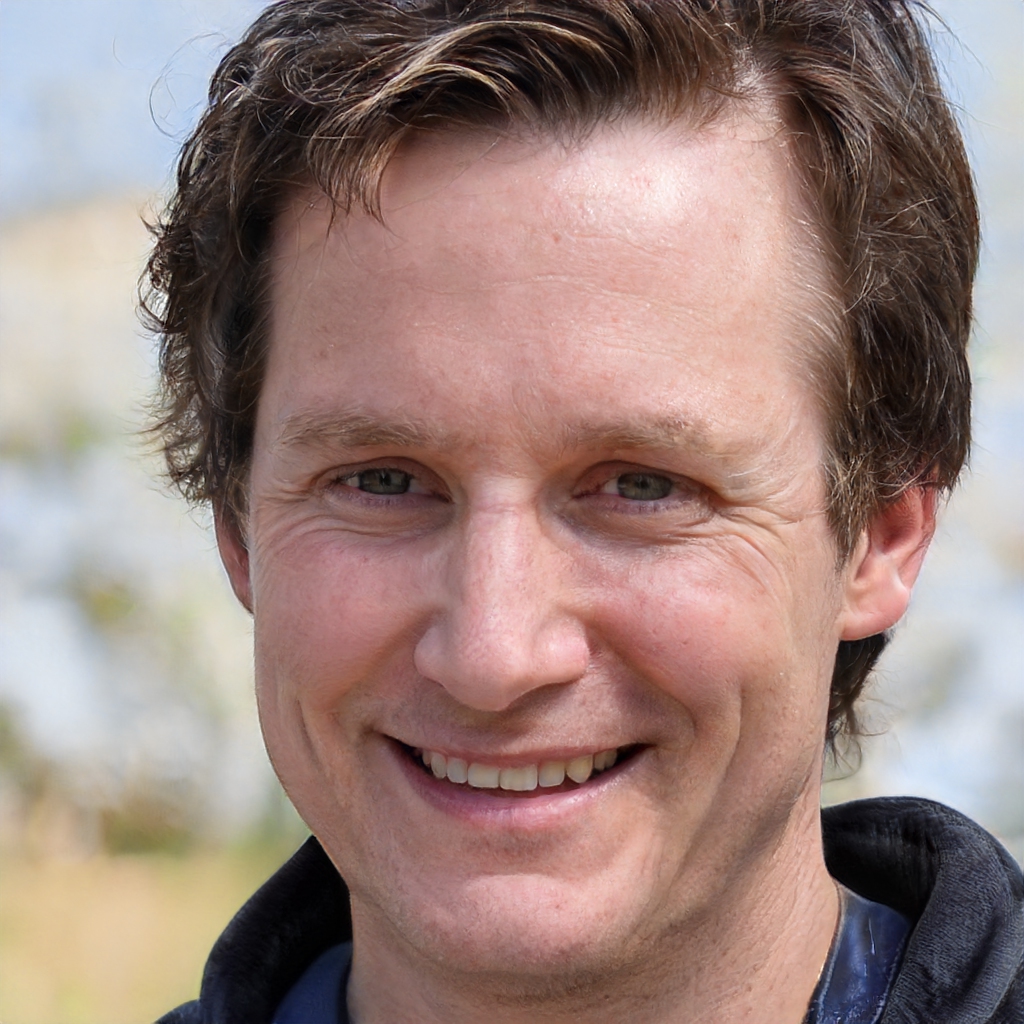 Dr Michael Jones is the proud founder of The Toothbrush Expert. He has been working as a dentist for 21 years now. Besides his work as a dentist, Michael wants to help people to find the right dental products. His goal is to provide everyone with honest expert reviews on all kinds of dental care products.