Introducing the use of a toothbrush to your toddler can be a bit difficult but with the right efforts and the right product, they can find fun in brushing their teeth and develop good oral hygiene. With the best toothbrush for toddler, your little one will find it quite appealing to brush their teeth. In this article, we will discuss all there's to know about the top options on the market and how to choose the right one.
All medical content on this site, including this guide and other product reviews, is written by our team of experienced writers and researchers. All writers from The Toothbrush Expert are recommended and reviewed in the industry. You support us through our editorially chosen links, which earn us commission. Learn more

All of our picks have the American Dental Association (ADA) Seal of Acceptance.
Quick overview (comparison) – toothbrush for toddler
Top 10 Best Toothbrush For Toddler
There are several toddler toothbrushes on the market. After consulting the top pediatric dentists in the industry and testing many models, we identified the following to be the best ones available based on their vital features and functions:

1 – Radius Toddler Toothbrush, Best Toothbrush for Toddler

(Best Pick 🥇)
There's no better stage to prevent cavities, enamel erosion, early tooth loss than early in a child's life and this toddler toothbrush does just that. It delivers a big clean as well as a sparkling smile that you'll love to see on your little one's face. Not only that, but it is also specially made for small gums and teeth. In this product, your 18 months and above old child gets eye-catching sparkles and cool colors that encourage them to take their oral health seriously.
Moreover, this kid's toothbrush comes with a good size, smooth, and safe oval brush head that ensures your child's sensitive gums and teeth are free from harm when used correctly. Apart from that, this model comes with 4,500 soft, vegetable-derived bristles that are quite gentle, yet tough enough to give a good clean. For optimum safety, this product is BPA free, phthalate-free, latex-free, prompting certification from the Food & Drug Administration (FDA).
Lastly and also important, this toothbrush utilizes an easy-to-grip handle to ensure the perfect handling and easy use.
Key Features
Vegetable-derived bristles
Oval brush head
BPA free
Easy-grip handle
Pros
Sparkling design
Safe from harmful chemicals
Soft and effective bristles
Easy to hold
Cons
2 – Jordan Step 1 Baby Toothbrush

(Budget Pick 🥈)
If you're willing to make your toddler's oral care routine as encouraging and uncomplicated as possible, this toothbrush is a great option to consider. It combines stylish designs with superior functionality that delivers just as you want it. This tailor-made model for your little one ensures they have a great brushing experience from the start.
Furthermore, this toothbrush is designed with very soft bristles and a short neck, soft biting ring that prevents prick or swallow when brushing, thus keeping your child's gums safe. By being free of harmful chemicals like BPA and Phthalate, this model is quite safe for your child to chew.
Conclusively, this training toothbrush boasts of an ergonomically designed handle that allows a good grip for toddlers and adults. Also, the incorporated colored bristles indicate the amount of toothpaste ideal for your toddler.
Key Features
Biting ring
Colored bristles
Ergonomic handle
BPA free
Phthalates free
Pros
Biting ring protects gums
Free from BPA and Phthalates
Easy to handle
Colored bristles allow ease of use
Cons
3 – Brush Baby BabySonic Infant and Toddler Electric Toothbrush 

(Premium Pick 🥉)
Are you looking for an attractive toothbrush that lets your toddler wants to brush and not refuse to brush? This electric toothbrush is just the ideal option for you with its fun light-up brush head. This brush head ensures you can take care of your child's gums and teeth while also getting them entertained. Thanks to the gentle sonic vibrations and ultra-soft bristles, this product gets to soothe your baby's new teeth and sore gums.
For ease of use, this toothbrush offers a small grip as well as a simple ON/OFF button that ensures your toddler can brush on their own. Apart from that, the incorporated 2-min LED light timer with 30 seconds pulse helps to teach your little one correct toothbrush habits. This battery-powered model comes with an AAA battery and replaceable brush heads for toddlers (18 – 36 months) and babies (0 – 18 months).
In addition, this toothbrush boasts of a compact and waterproof design that ensures great ease of use. Also, it comes with a suction base that helps to keep the product in an upright position for security when not in use.
Key Features
Light up brush head
Ultra-soft bristles
Easy-to-grip handle
Smart brushing timer
Waterproof design
Suction base
BPA free
Pros
Timer teaches toothbrush habits
Easy to use
Easy to grip
Suction base allows safe storage
Cons
4 – Colgate Kids Toothbrush 
This is another impressive toothbrush that offers fun options to encourage ideal oral care habits in toddlers early on. Thanks to the kid-friendly colors used on this model, brushing is more fun for your child. For optimum performance and versatility, this product is specially designed for toddlers with baby and adult teeth. Apart from that, it also delivers great clean with a small brush head that gets to every corner of your toddler's mouth.
Moreover, this toothbrush comes with a suction cup that allows easy and upright storage. With it, your brush is safe from bathroom messes and gets to stay clean and dry. Also, you get a comfortable grip from the rounded and thumb grip handle that is ergonomically designed.
In addition, there's a soft silicone cleaner/pad on the back of the brush head to help clean your toddler's tongues effectively.
Key Features
Kid-friendly colors
Soft tongue cleaner
Ergonomic handle
Suction cup
BPA free
Pros
Comfortable grip
Unique tongue cleaner
Fun colors
Suction cup offers easy storage
Cons
5 – Baby Banana – Yellow Banana Toothbrush
It's important that your toddler enjoys brushing early on, and this toothbrush can help with that. It is made from a soft silicone material that protects your little one and helps to bring down the risk of mouth injury. Also, this material is latex, BPA, and phthalate-free, to ensure optimum safety. Apart from that, this model utilizes soft silicone bristles to gently massage little gums and teeth in such a way that your little one will feel at ease.
Furthermore, this toothbrush features an easy-to-grasp handle that ensures ease of cleaning and also prevents choking. This further helps to encourage good oral care routine in your child. For maximum convenience, this product is dishwasher safe, thus making it easy to clean. Also, you can place it in the freezer prior to use to help with sore mouth or gum.
Meanwhile, this toothbrush is ideal for infants and babies ages three to twelve months.
Key Features
Soft silicone material
BPA free
Phthalate-free
Easy-to-grasp handle
Pros
Safe to use
Cleans effectively
Encourages good oral habits
Easy to clean
Cons
There's little risk of choking
6 – OJV Sonic Rechargeable Kids Electric Toothbrushes
This is another electric toothbrush that encourages good oral care habits thanks to its many interesting features. It utilizes sonic vibration and soft bristles to keep gums clean and safe. With options of four sweet English songs, your toddler will find great fun in this interesting model. Also, there's a smart timer in place that reminds your child to change the brushing area and switch songs every 30 seconds.
Moreover, this toothbrush features three modes, including whitening mode, massage mode, and cleaning mode, providing your child with more choices. Also, there's an intelligent mode memory that automatically memorizes the preferred mode after more than 30 seconds of use each. Hence, it automatically jumps to the mode the next time you turn it on.
In addition, this toothbrush boasts of a unique brush head design with round-ended bristles adopted for providing gentle clean to your child's teeth without hurting their gums and enamel. With just six hours of charging, it can last up to 20 days of use. Meanwhile, the manufacturer offers a 30-day refund and a one-year warranty service.
Key Features
Rechargeable
Waterproof
Ergonomic handle
Music
Intelligent timer
Pros:
Delivers great fun
Convenient to use
Three cleaning modes
Rechargeable
Cons
7 – Vaireo Bamboo Kids Eco Friendly Wooden Soft Toothbrushes 
If you're looking for a super safe toothbrush to help your child, this product presents an excellent option. It is made from 100% natural Moso bamboo and free from BPA and other toxic dyes. With this bamboo brush, your toddler doesn't have to endure harmful plastic in their mouth twice a day.
Also, this model comes with soft nylon bristles that are charcoal-infused and have antimicrobial properties that help to bind bacteria together and remove them from your baby's mouth. Apart from that, these bristles are quite safe for your child's delicate gums and teeth's enamel. They're also ideal for removing tough stains and teeth whitening.
Moreover, this toothbrush features a lovely design and vibrant colors that encourage your toddler to brush their teeth. In addition, this biodegradable model is quite friendly with the environment and naturally decomposes not long after disposal.
Key Features
Moso Bamboo
BPA free
Nylon bristles
Vibrant colors
Pros
Safe to use
Eco-friendly
Antimicrobial properties
Lovely design
Cons
8 – Oral-B Pro-Health Jr. Battery Powered Kid's Toothbrush
Due to its convenient features, this toothbrush is another great oral care instrument for your toddler. It is powered by a battery to deliver effective and safe clean. Not only that, but this model also helps your toddler to practice ideal oral care habits care from their early stages.
Furthermore, this toothbrush utilizes a rotating powerhead to reach, surround, and thoroughly clean multiple mouth and tooth surfaces. Apart from that, this product features extra-soft bristles to gently clean your child's teeth.
Also, this toothbrush boasts of a convenient handle that is ergonomically designed for toddler's small hands. Hence, brushing on their own early on won't be a problem. It's important to point out that this product is specifically designed for children up to three years and above.
Key Features
Battery-powered
Rotating powerhead
Ergonomic handle
Pros
Ease of use
Encourages early oral care habits
Gently cleans teeth
Convenient handle
Cons
Battery doesn't last long
9 – Dr. Brown's Infant-to-Toddler Toothbrush
With this toothbrush, the teeth and gums of your toddler are in safe hands. It utilizes super soft bristles to establish great oral hygiene. Apart from that, this model is made of tough, yet soft material, that is gentle on your child's sensitive mouth. Therefore, you are assured of convenient brushing for your little one without any fear of harm.
Moreover, this toothbrush also utilizes the power of a comfort-grip handle that is quite easy to hold with little hands. This in turn encourages your child to brush on their own conveniently with no hassle.
When not in use, you can set this toothbrush up in an upright position thanks to its four stable legs. Also, remember to always rinse this instrument with warm water after and before each use. This model is suitable for children of ages three months to three years.
Key Features
BPA free
Comfort-grip handle
Four legs
Pros
Ideal for sensitive mouths
Comfortable grip
Easy storage
Safe to use
Cons
Bristles may wear off fast
10 – Hello Oral Care Kids & Toddler BPA-Free Soft Bristle Toothbrush
This toothbrush is the last product on our list and it equally has many qualities to improve your toddler's oral hygiene. It sports a colorful design that encourages your little one to brush their teeth without fuss. This model deploys efficient bristles to give your child a powerful, yet gentle and happy clean.
Furthermore, this toothbrush possesses a thoughtfully-created wide handle that is just perfect for your kid's little hands. With this model, your child finds it very convenient to brush on their own without any hindrance.
In addition, this toothbrush is vegan and cruelty-free because it's never tested on animals. Also, it can be used by children of all ages, making it quite a valuable option for your home.
Key Features
BPA free
Wide handle
Colorful design
Pros
Attractive design
Comfortable handle
Effective cleaning
Safe to use
Cons
Buying guide: toothbrush for toddlers
The oral hygiene of a toddler is of utmost importance and a vital instrument for influencing it positively is a toothbrush. There are several of them on the market and making the right choice for your toddler can prove a herculean task. However, we have consulted experts in the dental industry and gotten the vital information needed to buy the best toothbrush for toddlers. This buying guide will ensure you have all the necessary information to make the correct choice.
Where do you pay attention to when buying this product?
No doubt, toddlers admire anything that looks fun or cool. When shopping for the best toothbrush for toddlers, you should look out for an attractive and comfortable option. Below, we will highlight the factors to consider before making your choice.
Bristles
Bristles are mainly made of nylon or food-grade silicone materials. Both of these materials are ideal for effective bristles. When brushing your kid's teeth, you sure don't want bristles that will leave their gums bleeding and shredded because your mission is to clean their teeth, not torture them. Therefore, you should strongly consider a toothbrush with soft bristles that have the ability to clean effectively and also be gentle on the teeth and gums.
Size of the toothbrush
When buying a toothbrush for a toddler, you should put their small mouth into consideration. A brush with a large brush head can gag them, a situation you don't want. Therefore, you should consider a small brush head that is best suited for their current age so it can fit comfortably in their mouth. Also, this will ensure easy maneuverability and safety around their gums and teeth
Style/Design/Music
Babies and toddlers are moved by what they see, hence the need for their ideal toothbrush to offer bright colors, attractive design, sweet music. While they can be difficult to convince to brush their teeth, an attractive brush will encourage them to try it. Therefore, you should buy a model that has the qualities to interest them. If your child loves music, you should buy a brush that can offer it. Or play a nice video on Youtube while brushing their teeth.
Handle
One of the aims when buying a toothbrush for a toddler is to help them learn how to brush on their own, hence the need for a comfortable handle. The handle in an ideal toothbrush should be made of soft, rubberized materials that ensure the brush is less slippery and easy to hold. Also, you should ensure the handle is thin and can fit comfortably in your kid's little hands.
Dishwasher Safe
Not all toothbrushes for babies and toddlers can survive getting washed in a dishwasher. While rinsing under the running tap can also wash away grime and residual bacteria, a dishwasher can do a better job in maintaining a higher level of hygiene. Therefore, you should consider buying a model that is dishwasher safe.
Advantages of a toothbrush for toddler
It helps them learn how to brush on their own early on
This will help them keep a sound oral hygiene
It helps to soothe sore gums
The products can provide fun
Disadvantages of a toothbrush for toddler
A model with hard bristles can hurt gums
Too many colors can be a turn-off
Frequently Asked Questions on toothbrush for toddler
What toothbrush is best for 2-year-old?
A 2-year-old requires an effective and attractive toothbrush that works hard as well as entertain them – not finger puppets this time. The ideal brush for a kid of this age should come in bright and appealing colors. Not only that, but it should also feature small heads that can fit comfortably inside the kid's mouth. Also, the best toothbrush for a 2-year-old should offer a soft and comfortable grip that helps with easy maneuverability and your child's learning process.
Should toddlers use electric toothbrushes?
Yes, they can. Electric toothbrushes, unlike manual toothbrushes, utilize electric power to move the brush head rapidly without the need for the user to maneuver it. This can be a very efficient and convenient feature but it can be too much for some toddlers to handle. Before introducing an electric toothbrush to your toddler, ensure they're at least three years old. If they're below that age, you shouldn't introduce this type of toothbrush to them.
Can 2-year-old use electric toothbrush?
No, manufacturers don't recommend this. Using an electric toothbrush can come too soon for a 2-year-old. They must turn at least three years old before they can start using an electric toothbrush by themselves to ensure optimum safety. But if you let them have a go with this type of toothbrush, you should supervise them closely to ensure they don't get into trouble of any kind.
How often should you brush your 2-year-old's teeth?
Ideally, you should brush the teeth of your 2-year-old twice a day with the right amount of toothpaste – before bed and in the morning. Also, you can decide to brush their teeth after each meal to get them used to the oral care routine. This will ensure their oral hygiene doesn't suffer.  
When should a toddler see a dentist?
The American Academy of Pediatric Dentistry (AAPD) and the American Dental Association (ADA) recommend that a toddler see a dentist no later than age 1 or after the first tooth comes out. Also, it's fine to wait until their second or third birthday. But you should not put it off longer than that as it can increase your kid's risk of dealing with cavities or plaque buildup when they make their first visit to the dentist. 
Final Verdict
A toddler's oral hygiene is quite vital as it lays the foundation for their oral health. Toddler toothbrushes are great instruments in ensuring kids' oral health doesn't suffer. As seen in the ten products we reviewed, they work hard to ensure that toddlers' teeth are kept clean and they can enjoy the learning process of using a brush. When looking for the best toothbrush for toddler, you should buy a model that is attractive, has soft bristles, and easy to handle. Remember to replace it every 90 days as advised by dentists for the best results. And make sure you buy the right Toothpaste for your toddler.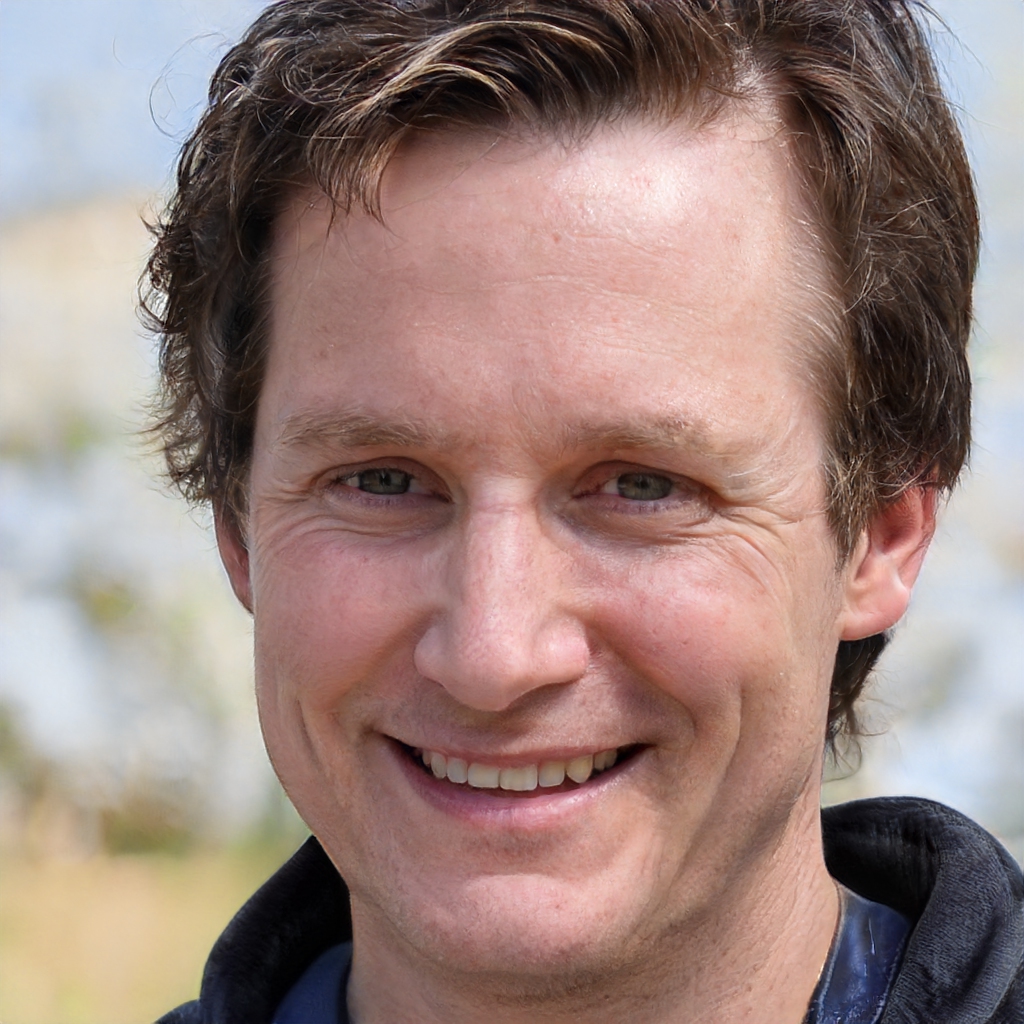 Dr Michael Jones is the proud founder of The Toothbrush Expert. He has been working as a dentist for 21 years now. Besides his work as a dentist, Michael wants to help people to find the right dental products. His goal is to provide everyone with honest expert reviews on all kinds of dental care products.