To keep your bathroom counter clean and tidy, the toothbrush stand is the best helper to organize. In this blog, we have selected and reviewed the top 10 best toothbrush holder in the market.
The toothbrush holders are usually a container used for putting toothpaste and toothbrushes to keep them hygienic. The toothbrush holder plays an important role to keep our toothbrush away from germs. The holder keeps your toothbrush safely away from germs because the bristles are held upright.
Top 10 Best Toothbrush Holder of 2020
Toothbrush holders come in many varieties. You might get confused when you shop online for a high-quality toothbrush stand. To help you in selecting a good holder, we have narrowed it down to the top 10 best toothbrush holder and discussed their key features, pros, and cons. Now you can easily pick the one that suits you best.
1 – HBlife Stainless Steel Bathroom Toothbrush Holder Toothpaste Holder Stand
HBlife Stainless Steel Bathroom Toothbrush Holder is a multifunctional product that can be used to store your toothbrush, toothpaste, and other bathroom accessories. It features 4 toothbrush slots and 1 toothpaste slot.
This toothbrush and toothpaste holder is super lightweight and in a compact size. The holder is made out of food-grade stainless steel. It is durable and designed not to rust.
HBlife Stainless Steel Bathroom Toothbrush Holder has super even feet that ensures stability. It has a beautiful wavy design that has perfect ventilation with multiple slots for water drainage. You can place this toothbrush stand in any place of the bathroom.
Key features
Construction: 4 toothbrush slots, 1 toothpaste slot
Multifunctional
Lightweight and compact
Color: silver
Size: 4.76*2.36*3.94inch(12.1*6*10cm)
Material: food-grade stainless steel
Durable use for a long time
Never rust, the glossy surface never fade
Beautiful wavy design
Stable
Pros
Precise and considerate size slots
Meet the needs of a family of four
Enough storage to put toothbrush, toothpaste, shaver, facial cleanser, comb, eyebrow trimmer and so on
Cons
Does not have tray underneath the holder
2 – Camco A Pop-A-Toothbrush Wall Mounted Holder With Germ Protecting Cover
The Camco Pop a Toothbrush is a hygienic toothbrush holder designed to mount the wall in your bathroom. It fits 2 toothbrushes and has a covered design that protects the bristles from dirt and germs. This wall-mounted toothbrush holder includes double-sided mounting tape for easy installation.
The Camco pop a toothbrush has a small and compact design that takes up very little space on the wall. Its cover opens automatically when the toothbrush is pulled forward and is vented for quick drying. This holder is very convenient to use and has a practical and professional finish.
Key features
Color: black
Holds two toothbrushes
Hygienic toothbrush holder
Designed to mount the wall in bathroom or kitchen
Double-sided mounting tape is included
Pros
Perfect for travelling
Affordable
Guards against dust and germs
Cons
3 – Trademark Innovations Bathroom Bamboo Bath Caddy
Your bathroom is a great place to start if you want to reduce your plastic waste. All those bottles of soap, shampoo, and shower gel can easily be replaced by more eco-friendly alternatives and so can your toothbrush!
This elegant 3 in 1 bathroom accessory helps organize any bathroom counter. The set includes a toothbrush holder, soap dispenser and storage for cotton balls, etc. This aesthetically pleasing bath caddy is made from durable bamboo which grows at the same rate, or faster than we use it.
Key features
Made from durable bamboo
Set includes a pump soap dispenser, toothbrush holder, and storage
Smooth appearance without rays or knots
Great accessory for any bathroom
Functional and stylish at the same time
No assembly required
Pros
Bamboo has high water resistance
Renewable and sustainable
Aesthetically pleasing bamboo caddy
Cons
Soap dispenser pump shoots soap at a slightly upward direction
Occasionally the main base detaches itself from its joints
4 – Joseph Joseph 70500 EasyStore Toothbrush Holder Bathroom Storage Organizer Caddy
Keep your bathroom counter neat and tidy with this versatile storage organizer caddy to hold toothbrushes. This neat toothbrush caddy is divided into three sections. It provides organized storage for a variety of oral care items, like manual and electric toothbrushes and toothpaste.
It dismantles for easy cleaning and features a ventilation hole for quick drying and a non-slip base. Let your toothpaste and toothbrushes lie in a more hygienic space using this compact toothbrush caddy from Joseph Joseph.
Key features
Size: small 3.5 x 3.5 x 5 inches
Color: blue
Slim bathroom caddy with 3 storage compartments
Easy to dismantle
Ventilated for quick drying
Non-slip feet
Pros
Easy to clean
Ideal for electric toothbrushes and toothpaste
Great look and feel
Cons
Caddy is not wall mountable
5 – mDesign Decorative Bathroom Dental Storage Organizer Holder Stand
Keep your bathroom counter organized and clutter-free with mDesign Decorative Bathroom Storage Organizer. The toothbrush holder has room to hold four toothbrushes. A container is also attached for keeping your toothpaste, electric toothbrush, or other bathroom accessories.
The raised edge around the base keeps them from shifting out of place. It fits perfectly on bathroom countertops or in a medicine cabinet. This toothbrush stand is lightweight, durable, and easy to clean.
Key features
color: white and bronze
Size: 5.8″ x 3.2″ x 4.5″
Compact design for countertop and vanity
Made from BPA and Chlorine-free plastic
Holds 4 standard toothbrushes
Functional and versatile
Slim and stylish design
Pros
Thoughtfully sized
Easy to clean
Cons
Does not have small holes for drainage
6 – Joseph Joseph 70501 EasyStore Toothbrush Holder Bathroom Storage Organizer Caddy
If you have a large family, this Joseph Joseph toothbrush holder gives you just the right amount of brush slots and storage compartments for a large number of people.
This large and high-quality toothbrush caddy is divided into 6 sections. It provides organized storage for a range of oral care items, including manual/ electric brushes, toothpaste, and dental floss. It dismantles for easy cleaning and features a shallow compartment for small items. This bathroom storage organizer includes a ventilation hole for quick-drying and has a non-slip base.
Key features
Size: large 3.4 x 6.7 x 5 inches
Color: blue
Slim bathroom caddy with 6 storage compartments
Ideal for electric toothbrushes, toothpaste, and dental floss
Dismantles for easy cleaning
Ventilated for quick drying
Non-slip feet
Pros
Ideal for Storing Electric Toothbrushes and Toothpaste
Easy to clean
Cons
It is not wall mountable
There is no drain at the bottom
7 – Airmoon Mini Ceramics Handmade Couple Toothbrush Holder Stand
Sometimes a large toothbrush stand makes the bathroom more crowded and more cluttered. Airmoon minimalism design and practical toothbrush stand is a hygienic solution to storing your toothbrush.
Bacteria thrive easily in dark and damp places. This small and doughnut-shaped toothbrush holder helps with moisture drainage. Airmoon toothbrush holder dries your toothbrush head naturally and is easy to clean. It is made of ceramic material. It is not only a holder for a toothbrush in the bath but can also hold a pen on your table.
Key features
Color: white
Material: ceramic
Size: 1.5in(outer diameter)*0.7in(inner diameter)*1.1in(height)
Comes in a pack of 2
Simple and stylish design
Pros
Easy to clean
Space saver holder
Durable and sturdy
Affordable
Cons
Does not accommodate toothbrushes with a wider bottom
8 – OXO 1286600 Good Grips Stainless Steel Toothbrush Organizer
OXO Good Grips Toothbrush Organizer is an elegant solution for storing your toothbrushes. This holder protects and stores up to four toothbrushes and a tube of toothpaste. This toothbrush holder is made of high-quality stainless steel.
There are rings inside the organizer to keep toothbrushes steady and upright. There is a wide-angled opening that makes it easy to access contents inside. This toothbrush holder can even accommodate toothbrushes with large handles. Internal dividers can easily be removed for cleaning. Air vents on the top and bottom help toothbrushes dry after use.
Key features
The angled opening makes it easy to access toothbrushes
Top and bottom slots allow for additional ventilation
Removable divider for easy cleaning
Fits up to 4 toothbrushes and a full tube of toothpaste
Accommodates toothbrushes with oversized handles
Durable ABS and stainless steel
Measures: 4.5″ L x 4″ W x 9.75″ H
Pros
Sleek stainless steel works with any decor
This toothbrush holder is space-efficient
Keeps the toothbrushes dry
Cons
This holder needs rubber foot to prevent it from sliding
9 – SARMOCARE Toothbrush Sanitizer, UV Toothbrush Holder with Sterilization Function
Sarmocare toothbrush sanitizer, UV toothbrush holder is designed to organize your family's toothpaste and toothbrushes. It is a great accessory for your bathroom and keeps everything nice and neat.
Inside, there is a built-in drying fan and a UV sanitizer. The fan accelerates the air flow and keeps the air fresh. UV light helps to kill germs and avoid germs multiplication after sterilization.
This wall-mounted toothbrush holder is perfect for large families. It can keep 5 toothbrushes including electric toothbrushes. Sarmocare toothbrush sanitizer keeps your bathroom counter clean and tidy. It is easy to mount and is aesthetic and useful.
Key features
Color: white
5 Toothbrushes Holding and a Decal Sticker Included
UV sterilizer
Rechargeable Lithium-Ion Battery
Includes built-in fan
Comes with 2 adhesive mounting pads
Easy recharge with USB
Pros
Easy to install
Suitable for most toothbrush heads
Family design
Store independently to prevent cross-infection
Reduce bacteria multiply
Easy to use and clean
Cons
This toothbrush holder is expensive
10 – Eslite Toothbrush Toothpaste Holder Stand for Bathroom Storage Organizer
Eslite Toothbrush Toothpaste Holder Stand is simple, durable, and kid-friendly. It includes 5 holes for toothbrushes, 2 holes for toothpaste, and 3 larger spaces for your rinse cups. This toothbrush stand is perfect for families with 5-6 members.
This toothbrush and toothpaste holder is a great space saver. It is ideal to keep your bathroom counter clean and tidy. This lightweight holder gives easy access to all the objects present inside it.
Key features
Size: (L*W*H):(9.8″X6.3″X4.3″)
Include 3 rinse cups and 1 toothbrush toothpaste holder
Featuring 5 holes for toothbrushes,2 holes for toothpaste and 3 larger space for a rinse cup
Durable ABS
Space-saving design
Lightweight but sturdy
Pros
Stylish and perfect for the bathroom
Great for kids
Easy to clean
Enough storage to put toothbrush, toothpaste, shaver and so on
Cons
Does not have tray underneath the holder
Best Toothbrush Holder Buying Guide
There are a number of features that you must consider before making a purchase of a toothbrush stand. To find a high-quality toothbrush holder, you must check the material it's made of, its aesthetic appeal, durability, and versatility.
Where do you pay attention to buying toothbrush holder?
We have made a list of factors that you must keep in mind while looking for the best toothbrush holder.
Capacity
When choosing a toothbrush holder, make sure it must accommodate all toothbrushes in your bathroom. A small toothbrush holder won't serve the purpose if you have a large family.
Built and material
A quality toothbrush holder is one with a solid build so that it can support your toothbrushes. If you use electric brushes, choose a stand that can hold them. It should also have tolerance for a wet environment. The most preferred materials for making toothbrush holders are stainless steel material, strong plastic, and silicone.
Hygiene
A good toothbrush stand is one that can also prevent the accumulation of germs, bacteria, and moisture. Most of the manufacturers take hygiene and sanitation into consideration when making the toothbrush holder. It should have moisture drainage and keep toothbrushes steady and upright.
Aesthetics
In addition to keeping your toothbrushes safe, the ideal holder is one that complements your bathroom decor. If you have a modern bathroom, it's a good idea to find a toothbrush holder that blends nicely with other bathroom fixtures.
Versatile and flexible
A toothbrush holder should also offer some level of flexibility and versatility. It should hold bathroom accessories like toothpaste, shaves, dental flosses and other things. Many toothbrush holders can hold electric toothbrushes or capable of dispensing toothpaste as well.
Advantages of a Toothbrush Holder
Everyone looks at the benefits and advantages of the product before buying. Having the toothbrush stand at home ensures a lot of benefits to your oral health. But, most importantly it provides you with very hygienic conditions. Here are few of the advantages of using toothbrush holder:
Neat and clean storage solution
The toothbrush holder keeps toothbrushes in their place. It can free up storage space, especially if you use a wall mounted toothbrush holder.
Keeps the brush upright
Most of the toothbrush stand store and hold toothbrushes in an upright position. This assists in removing moisture from the head and keeping it easily accessible.
Toothbrush holders protect against the spread of bacteria
If toothbrushes touch each other, the bacteria can be passed from one head to another. This usually happens in a family environment where all toothbrushes are stored in a glass. A toothbrush holder often separates each brush head to avoid this contact. Thus it helps to prevent cross infections.
Protects against splashes and dust
Many toothbrush stands have attached covers. This protects the toothbrushes from splashes of moisture or dirt and dust. These moisture splashes and dust can give birth to germs and bacteria.
Disadvantages of Buying a Toothbrush Holder
What makes a toothbrush holder great for one person might not work for another. Here are some of the possible disadvantages of buying a toothbrush holder:
Cost
Although the toothbrush holder is not going to break the bank some of the holders are pretty expensive. There is always an added expense to purchase a dedicated toothbrush holder for your bathroom.
Quality
All holders are not made equal and of high quality. Some of the cheaper ones show a lack of quality immediately or soon after purchase. You must choose your toothbrush stand wisely.
Complex and fiddly
Sometimes large toothbrush holders make your bathroom counter look cluttered. These stands feel more like a hassle than a convenience.
Frequently Asked Questions (FAQs) on Toothbrush Holder
What is the most sanitary way to store toothbrush?
It is important to store your toothbrush at an upright position with bristles as the top. All brushes must be kept separate from all others. Keep them at least 2-3 feet away from the toilet. Storing the toothbrush at an upright position ensures that any trapped bacteria and water will drip down.
How do I keep my toothbrush holder clean?
It is best to clean your toothbrush holder once a week. Bacteria that accumulates on the toothbrush holder can be transmitted to the brush, and then to your mouth. It is particularly important to clean your holder regularly if it has a closed bottom, and lack drainage holes. Wash your toothbrush stand with soap and water. Do not run it through the dishwasher unless it says it's dishwasher-safe.
Where should a toothbrush be placed in a bathroom?
The ADA (American Dental Association) recommends storing your toothbrush upright in a holder so that it's not touching any other toothbrushes. It is also advisable to store your toothbrush out in the open so it can be exposed to air and sunlight. This will help to let toothbrush dry naturally before it's used again. A moist environment such as a closed container is more conducive to the growth of microorganisms. Keep them at least 2-3 feet away from the toilet.
How do you keep your toothbrush germ free?
You should rinse your toothbrush thoroughly with tap water every time you use it. Let your toothbrush dry thoroughly between each brushing session. Don't use toothbrush covers. These covers create moisture and encourage breeding for bacteria. Keep your toothbrush upright in a toothbrush holder, rather than lying it down.
Is it bad to cover your toothbrush?
Putting a plastic cap toothbrush cover on seems to be more hygienic and civilized. In reality, it is a problem because those covers act like petri dishes and grow viruses and bacteria inside them. Moisture gets trapped within the toothbrush cap and keeps your toothbrush bristles from drying out and promotes bacterial growth.
Conclusion
Toothbrush holders are an essential accessory for every bathroom. They give you safe and germ-free oral hygiene. Not only do they protect your toothbrush from bacteria but they also help with organizing things in the bathroom. Now different brands are doing their best job to provide you with high-quality toothbrush holders maintaining hygiene. Do you still need a manual, a bamboo toothbrush or an electric toothbrush buy this before you buy your holder and have a look at The Toothbrush Expert.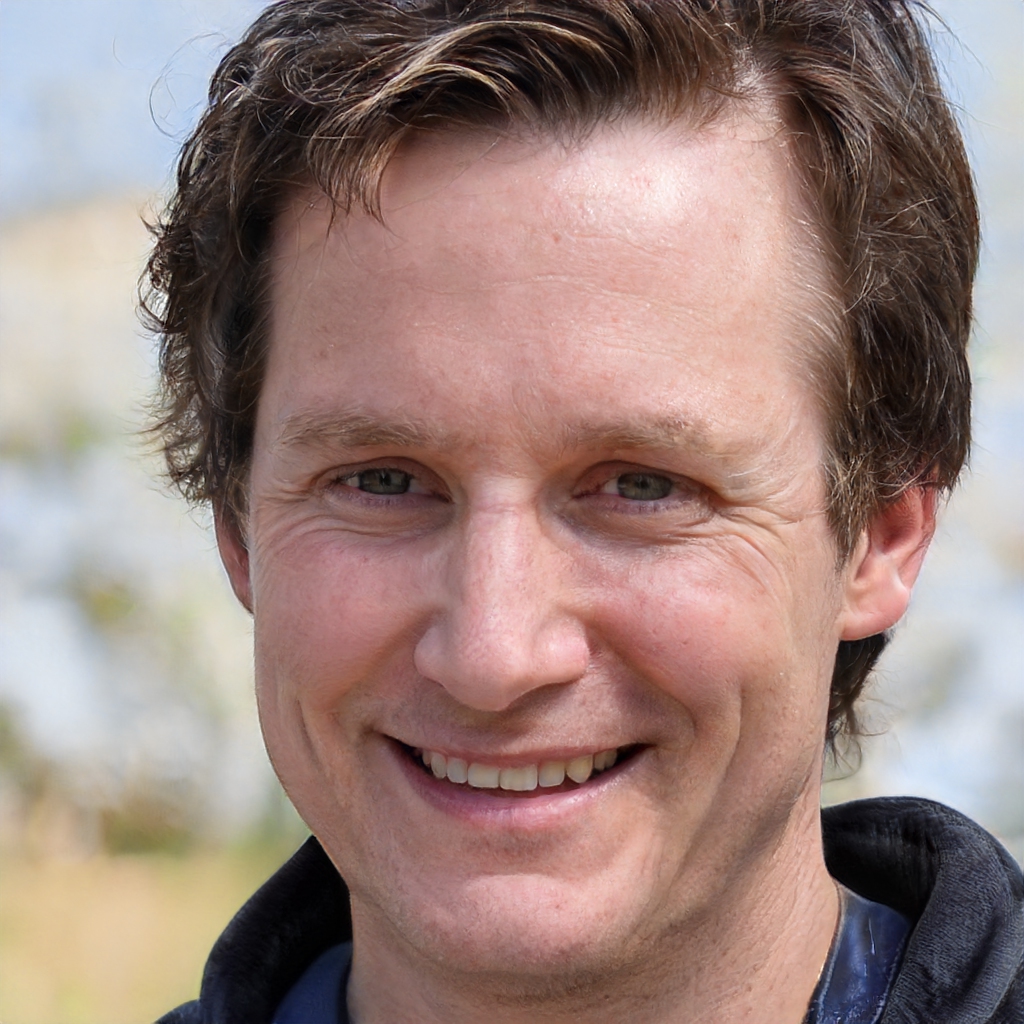 Dr Michael Jones is the proud founder of The Toothbrush Expert. He has been working as a dentist for 19 years now. Besides his work as a dentist, Michael wants to help people to find the right dental products. His goal is to provide everyone with honest expert reviews on all kinds of dental care products.