Dental health is crucial for everybody, even babies and toddlers! For kids, tooth decay and cavities are common issues. It can be tough to get your kids to brush their teeth twice daily, but once you find the right toothpaste, things get quite easier!
We have come up with an informative buying guide on the best toothpaste for kids in 2021.
All medical content on this site, including this guide and other product reviews, is written by our team of experienced writers and researchers. All writers from The Toothbrush Expert are recommended and reviewed in the industry. You support us through our editorially chosen links, which earn us commission. Learn more

All of our picks have the American Dental Association (ADA) Seal of Acceptance.
Quick Overview (comparison)
Top 10 Best Toothpaste for Kids in 2021
It can be tricky to determine which toothpaste is the best for your kid. This list will give you all the information you need to make that decision for your little ones.
1 – Tom's of Maine Anticavity Fluoride Children's Toothpaste
Our top pick is Tom's of Maine kids toothpaste because it's all-natural, effective, and appealing to kids. Tom's high-quality anticavity fluoride toothpaste comes in natural Silly Strawberry flavor that kids will love. The toothpaste offers a workable balance between health, great taste, and killer cleaning power.
The pack contains three 5.1 ounce tubes of Tom's of Maine natural anti-cavity toothpaste for children. This toothpaste doesn't include any artificial ingredients and comes in a mild flavor that most kids will love. It provides the best oral health to your kids while using the least amount of harsh chemicals possible.
This anticavity toothpaste for kids contains fluoride and is accepted by the American Dental Association and does not contain any artificial sweeteners, preservatives, colors, or flavors and is not tested on animals. The toothpaste comes in a recyclable tube and is simply fun, easy to use, and ultra-effective.
Key Features
Flavor: Silly strawberry
Anti-cavity protection
ADA approved
Compact design
Naturally derived ingredients
Includes calcium and silica
Product Dimensions : 2.38 x 4.5 x 6.75 inches
Pros
All-natural and gentle on the planet
Gentle on teeth and gums
Proven cleaning power
Not tested on animals
Cons
Some kids are allergic to SLS
Strong chemical smell
Not fluoride-free
2 – Crest Kid's Cavity Protection Fluoride Toothpaste
Crest kid's cavity protection fluoride toothpaste offers a gentle approach to better oral health. It makes brushing fun while proven to be effective against fighting tooth decay. The toothpaste is available in strawberry rush flavor and is a perfect choice for toddlers and children (2+ years) with proper supervision. This toothpaste for kids is ADA accepted and free from aluminum, paraben, and phthalate.
The fluoride in this Crest kid's toothpaste will help protect your child's teeth from cavities and save them from going through the pain and expense of getting cavities fixed. The toothpaste comes in an easy-to-use tube and as a result, it is easy for kids to control and handle. The young children will enjoy brushing their teeth with Crest Kid's Strawberry Rush toothpaste.
Key Features
Flavor: Strawberry rush
Active ingredient: sodium fluoride
No parabens, aluminum, and phthalate
Product Dimensions: 1.61 x 5.95 x 5.79 inches
ADA approved
Maintains great oral health
No artificial sweeteners
Pros
Gentle effect on the tooth enamel
Safeguards against tooth cavity
Delivers fresh breath
Easy to use
Cons
Not for kids under 2 years
Kids who do not like the taste of strawberries may refuse to use it
3 – Hello Oral Care Kids Toothpaste
Hello oral care kids toothpaste is formulated with high-quality ingredients like xylitol, erythritol, soothing aloe vera, and a silica blend. All these ingredients are great for effective cleaning and gently polishing of teeth. This ADA approved kids toothpaste is vegan friendly and cruelty-free. Above all, kids enjoy the delicious and natural watermelon flavor and it has made brushing their teeth more fun.
Hello oral care toothpaste boxes are BPA free and made from 100% recycled material. The paste works efficiently to remove plaque and prevent bacteria from sticking to teeth. Furthermore, the toothpaste is free from SLS/sulfates, artificial sweeteners, dyes, artificial flavors, microbeads, triclosan, parabens, and gluten.
Key Features
Flavor: Watermelon
Certified cruelty-free and gluten-free
Vegan friendly
ADA approved
Whitening power
Fluoride-free
SLS free/alcohol-free
No sugar, dyes, artificial sweeteners/flavors
BPA-free packaging
Product Dimensions : 1.5 x 5.6 x 2.13 inches
Pros
Great taste
Never tested on animals
Gentle on the planet and comes with recyclable packaging
Cons
Does not contain fluoride
A little expensive than big brands
4 – Colgate Kids Toothpaste with Anticavity Fluoride
Keep your baby's budding teeth strong and healthy with Colgate kids toothpaste. It has a mild bubble fruit flavor that your child will enjoy. The fun-filled toothpaste packaging contains illustrations of the famous Minions that are widely loved by children. The pack contains 4 toothpaste tubes with 4.6 ounces in each. 
The green-colored gel toothpaste for kids contains fluoride that is clinically proven to fight cavities and strengthen developing teeth. It is nice and gentle on tooth enamel and designed for kids ages 2 and up. Moreover, it is sugar-free and gluten-free. The flat-top helps the tube stand upright for a mess-free brushing routine and easier storage for young children. The toothpaste is perfect for your little ones who understand how to spit after brushing.
Key Features
Comes in a pack of 4 tubes
Flavor: bubble fruit
Minion characters on a convenient stand-up tube
Gluten-free
Sugar-free
Contains fluoride
Safeguards against tooth cavity
Gentle on tooth enamel
Designed for kids: 2 years and up
Green colored gel toothpaste
Product Dimensions : 6.47 x 2.06 x 9.44 inches
Pros
Leaves mouth fresh
The tube can stand vertically and take less space
Contain all premium and safe ingredients
Cons
Contains Sodium Saccharin which is an artificial sweetener
Needs an easier cap to open
5 – Aquafresh Kids Cavity Protection Toothpaste
Protect your little one's teeth with Aquafresh kids cavity protection toothpaste. It contains teeth-strengthening fluoride which helps to strengthen tooth enamel and prevent cavity and decay. The toothpaste comes in fresh bubble mint flavor will appeal to young children.
Aquafresh kids toothpaste comes in a no-mess pump bottle and has a foamy texture that coats every surface of your kid's teeth. Also, the stand-up pump is easy for little hands to use. The toothpaste encourages good oral hygiene and helps make brushing fun.
This toothpaste for kids includes natural calcium to clean your child's developing teeth gently. The recommended age for this toothpaste is 2 and up. Your kids will look forward to brushing their teeth with Aquafresh kids cavity protection toothpaste.
Key Features
Recommended age: 2 and up
Flavor: bubble mint
Contains fluoride
Includes natural calcium
Freshens breath
Fights cavities
strengthens tooth enamel
Pros
Affordable
The dispenser is easy to use and takes up less space on your counter
It won't mess all over your counter since it's upright
Fun flavor encourage regular brushing
Colorful and bright packaging
Cons
Some small kids might not like the mint flavor.
A few parents said the container takes more force to operate after a while and can tip over easily.
6 – Tom's of Maine Toddlers Fluoride-Free Natural Toothpaste
If your baby or toddler does swallow some of the small amounts of toothpaste, don't worry! Tom's of Maine Toddlers Natural Toothpaste is free of toxins. It contains all-natural ingredients and does not have artificial sweeteners and dyes. This toothpaste for kids doesn't cause any side-effects and allergies.
This fluoride-free toothpaste can gently clean your kids' teeth to ensure good oral health. The natural ingredients in the toothpaste help your kids prevent gingivitis and other gum diseases. Tom's of Maine Toddlers Natural Toothpaste has a mild real fruit flavor that is enjoyed by kids and provides maximized protection against dental issues. The perfect toothpaste for toddler!
Key features
Fluoride-free
Help prevent gingivitis
Mild fruit flavor
No artificial sweeteners and dyes
All-natural ingredients
Protect against dental issues
Pros
Kids will love delicious fruit taste
Free of fluoride to avoid sensitivity
No animal components and animal testing
Do not contain preservatives or artificial colors
Gentle and quick effects on teeth
Provide ultimate protection for a long-lasting time
Cons
The tube is a bit low in capacity, but the price is affordable
Does not contain fluoride
7 – Schmidt's Children's Toothpaste
Schmidt's children's toothpaste harnesses the natural powers of the fruit with a coconut oil-based formula. This gentle plant-based toothpaste contains minerals that help to prevent cavities and encourage overall oral health. It includes plant extracts like vitamin E, aloe, coconut oil, and tea tree.
Schmidt's kids' toothpaste is fluoride-free and uses natural ingredients derived from plants and minerals. This extraordinary new oral care formula helps to freshen breath and combat plaque and tartar. This paste is formulated without SLS, SCS, PEG, triclosan, artificial sweeteners, artificial flavors, dyes, and other harsh abrasives.
The toothpaste comes in a mild coconut and pineapple flavor for ultimate freshness. The toothpaste is certified vegan and cruelty-free. It helps freshen breath, whiten teeth, and encourages mouth health. Schmidt's coconut-pineapple kids' toothpaste is recommended for ages 2 and up.
Key Features
Flavor: coconut and pineapple
Fluoride-free
Free of SLS, SCS, PEG, and triclosan
No artificial sweeteners, flavors, and dyes
Certified vegan and cruelty-free
Includes vitamins and botanical extracts including vitamin E (sunflower-derived)
Freshens breath
Combat plaque and tartar
Pros
Extraordinary oral care powered with special ingredients and unique flavors
Gentle on teeth and gums
More natural ingredients and fewer chemicals
Cons
Does not include fluoride
8 – Colgate 2-in-1 Kids Toothpaste & Anticavity Mouthwash
Colgate Kids 2-in-1 Watermelon Burst toothpaste provides cavity protection like a toothpaste while freshening breath like a mouthwash. It is specially designed for kids ages 5 and up. The combo has a thinner, gel consistency that dissolves into a mouthwash. It helps your kids have a healthy smile by making dental hygiene fun.
It strengthens enamel and helps to maintain good oral health. The watermelon flavored fresh burst will make brushing fun for kids. It is sugar-free and gluten-free. The colorful and bright packaging is appealing for kids and keeps them excited about good oral care habits. The toothpaste has an easy to dispense gel formula for less mess and more fun!
Key Features
Flavor: watermelon burst
Pack includes 6 Colgate kids toothpaste
Recommended age: 5 and up
Contains fluoride
Clinically proven cavity protection
Tooth enamel protection
Gel dispenser
Sugar-free
Gluten-free
Pros
Bright and colorful packaging attracts kids
Fun flavor encourage regular brushing
Easy to dispense
Tasty flavor
Helps in maintaining good oral health
Cons
The flavor might be a bit subtle for some kids
9 – Colgate Kids Toothpaste and Toothbrush Set, Ryan's World
Are you looking for an attractive option that lets your kid stick to an everyday tooth brushing routine? The Colgate kids set, featuring toothpaste and battery-powered toothbrush, offer fun options to encourage ideal oral care habits in kids early on. The set comes in kid-friendly colors that make brushing teeth fun.
The battery-powered toothbrush has a small, oscillating toothbrush head with extra-soft bristles that help kids get to gently clean every corner of the mouth. The battery-operated motor powers away cavity-causing bacteria and take care of delicate gums. For ease of use, this toothbrush offers a slim handle as well as a simple ON/OFF button that ensures your child can brush on their own. Batteries are included and are replaceable.
Colgate toothpaste for kids is a fluoride toothpaste with an enamel-safe formula. It strengthens teeth while fighting cavities to help make checkups surprise-free. The toothpaste has a mild bubble fruit flavor that kids will love and is sugar-free and gluten-free. It is designed with a convenient stand-up tube with a flip-top cap that encourages kids to brush.
Colgate kids toothpaste and battery-powered toothbrush set is an appealing option for children and make brushing a blast for your child.
Key Features
Pack contains 2 fluoride toothpaste tubes for kids, 1 battery powered toothbrush
Flavor: bubble fruit
Tooth enamel protection
Strengthens teeth
Clinically proven to fight Cavities
Rotating powered brush head and extra soft bristles
Easy on/off button
For kids ages 3+
Toothpaste is sugar-free and gluten-free
Replaceable batteries for toothbrush
Pros
Gentle on tooth enamel
The flat-top helps the tube stand upright
The toothbrush for kids has a comfortable grip
Soft bristles designed with comfort in mind
Make teeth brushing fun
Cons
The toothbrush is not durable
10 – ACT Kids Anticavity Fluoride Rinse
ACT kids anti-cavity fluoride rinse is refreshing and comes in great tasting wild watermelon flavor. The rinse is a great choice for maintaining oral health and is proven effective in reducing children's cavities. This rinse provides maximum fluoride in a convenient once-a-day formula.
The fluoride rinse is alcohol-free and doesn't burn or sting. This oral rinse fights bacteria and acids while leaving your child's mouth and breath feeling fresh and clean. It supports enamel health to prevent tooth decay in kids and aid oral health.
This mouthwash for kids helps them swish away particles they may miss while brushing. The clinically proven fluoride rinse leaves your kid's mouth feeling cool, clean, and fresh. Kids enjoy squeezing the mouthwash into the cup. It's easy and fun to use and is mess-free.
Key Features
Flavor: wild watermelon
Recommended age: children 6 years of age and older
Contains fluoride
Alcohol-free
Fights cavities
Prevents tooth decay
Freshens breath
Strengthens and protects developing teeth
Pros
Tastes great as kids love the flavor
Helps prevent cavities
Boosts the effect of flossing
Easy to pour the right amount with their dosage meter
Cons
The taste is too strong and sweet
Buying Guide: Best Toothpaste for Kids
Choosing the right toothpaste is the first step in maintaining the good oral health of your kids. Finding a perfect toothpaste for kids goes far beyond looking for a "fluoride" label. You need to check a lot of things before buying toothpaste for kids.
There are many options available in the market that one tends to get confused easily. It is always recommended to go prepared for any purchase you make.
Where do you pay attention to when buying this product?
Below are some of the points highlighting what should be taken into consideration before you buy the best toothpaste for kids.
Fluoride
Kids Toothpaste with fluoride is used to assist in good oral health. It is important for strengthening teeth and preventing cavities and build-up that turn into plaque. Fluoride makes your child's teeth resistant to acidic damage over time.
If ingested, fluoride can be harmful to kids, especially in babies. Once your child has turned 3, a pea-sized amount of fluoride toothpaste can be used. It is a safe and effective way to prevent tooth decay.
Natural ingredients
Kids usually end up swallowing more toothpaste than they spit out. Choosing a non-toxic, natural toothpaste is important for little kids. Because they use toothpaste multiples times a day, they have frequent exposure to the ingredients.
Toxic ingredients in kids' toothpaste include SLS, triclosan, artificial preservatives, dyes, artificial sweeteners, and propylene glycol. Natural ingredients in toothpaste will not only be saving the environment but also your child's oral health.
Taste of the Toothpaste
There is no fixed answer when it comes to which flavor of toothpaste is best. This all depends upon your child's personal preferences. Many brands of toothpaste have more exotic flavors taking after fruits. The flavors include clean mint, pineapple, bubble gum, strawberry, watermelon, and many more.
It's always better to make your child's toothpaste something they enjoy tasting! If the toothpaste tastes delicious, brushing their teeth would be a treat. This throws in a little fun and can set them up for healthy dental care habits for the rest of their lives.
Cost
There's a lot of variety when it comes to kids' toothpaste and that means a lot of variation in price. Investing in a good toothpaste saves you a lot of money and possibly some painful trips to the pediatric dentist in the long run.
ADA Seal
Always look for a product that is approved by the American Dental Association. Whenever you see a toothpaste that is ADA approved, that means that clinical tests were performed and the toothpaste was found to be safe and effective.
The ADA seal ensures that the product you are buying lives up to the claims that it makes. ADA seal serves as the gold standard for evaluating the safety and efficacy of toothpaste for kids.
Kid's Age
The most important thing to consider when choosing your child's toothpaste is the child's age.
Before the age of two, select fluoride-free toothpaste that has no abrasive ingredients.
Between the ages of two and four, select an ADA approved brand containing fluoride.
Fluoride is not a risk for kids over eight years of age and should be included in their toothpaste.
Talk to your pediatric dentist
It is better to discuss your options with a pediatric dentist. He knows your child and can steer you are clear of the more abrasive options. Many kids' toothpaste labels advise consulting a pediatric dentist before use on kids under 2 just to be safe.
Advantages of Toothpaste for Kids
Brushing twice a day with good toothpaste is a proven way to protect and strengthen developing teeth. The following are some advantages of having a toothpaste for kids.
Remove plaque and resist decay
Bacteria and oral germs expose your teeth to decay. Brushing twice a day with a kids' toothpaste is the best line of defense against cavity-causing tooth decay. It reduces plaque, removes tartar, and provides overall protection and health for your child's teeth and gums.
Kid-friendly flavors
The toothpaste for kids comes in many unique fruit flavors. If you want the child to enjoy brushing their teeth independently, then pick flavors such as strawberries, watermelon burst, pineapple, bubble gum, or other exotic flavors.
Strengthen enamel
Using toothpaste is a great way to protect enamel and prevent tooth decay. Many types of kids' toothpaste contain enamel-strengthening ingredients which help keep their teeth more resistant to decay.
Cartoon character featured on the packaging
Sometimes, kids can be resistant to having their teeth brushed. If they find a cartoon character featured on the packaging, this helps to get over this hurdle. Cartoon characters make toothbrushing fun and make children more willing to take part.
Freshen breath
Twice a day brushing can help keep your child's breath fresh. Firstly, it kills bacteria associated with causing bad breath, and secondly, it leaves you with fresh breath.
Disadvantages of Toothpaste for Kids
With so many advantages for good dental hygiene and overall oral wellness, there are some potential negatives that you should keep in mind before buying the toothpaste for kids.
It's not effective against major stains
Kids' toothpaste is best used as a way to protect and strengthen developing teeth. However, this toothpaste is not effective if the dentin (the layer under the enamel) begins to darken, making the tooth look dark.
May include abrasive ingredients
Some toothpaste for kids include abrasive and can damage your child's enamel over time, rather than polishing it.
Often Fluoride-free
Often the toothpaste for kids is missing the vital tooth protecting ingredient, fluoride. Once the child has turned three, pediatric dentists recommend the use of fluoride toothpaste for cavity protection and strengthening enamel.
Frequently Asked Questions (FAQs)
What age can a child use normal toothpaste?
From about 6-12 years of age, your child will lose all of their baby teeth as their permanent teeth erupt into their mouth. Your child can switch to a fluoride toothpaste once they're able to spit after brushing. After age 6, children should use normal toothpaste with more fluoride. Guide your child on proper brushing method to prevent cavities at a young age.

What age should you stop brushing your child's teeth?
Every child has different needs but as a general rule, dentists suggest 'you brush and floss your child's teeth for him until he's coordinated enough to tie his shoes, usually around age 6.' Even at that point, you should supervise and remain involved to be sure your child is brushing properly and doing it thoroughly.
Is it OK for kids to swallow toothpaste?
Swallowing toothpaste is something your child should avoid. Many of the toothpaste contains sodium fluoride, which is a toxin. As long as you are using the recommended amount of toothpaste, the occasional accidental swallow of toothpaste won't cause any problems to your child.

If your little one ingests a larger amount of toothpaste, they may develop an upset stomach. Toothpaste for kids has a lower fluoride concentration for the reasons given above. 
What is the best toothpaste for a 7-year-old?
From about 6-12 years of age, your child will lose all the baby teeth as the permanent teeth emerge that need to last for 70-80 years. Tom's of Maine Anticavity Fluoride Children's Toothpaste is a good option for a 7-year-old.
What toothpaste is best for a 2-year-old?
Because children under the age of 6 tend to swallow rather than spit out excess toothpaste, they need to use a low fluoride toothpaste such as Hello Oral Care Kids Fluoride Free and SLS Free Toothpaste, Natural Watermelon. A pea-sized amount of a junior toothpaste should be placed on the brush by an adult.
Final Verdict
With a little daily attention to oral care from an early age, your kid can have healthy teeth for a lifetime. The earlier you instill good oral care habits in your kids, the easier it will be for them to take over their proper dental care once they're old enough. Find here the best toothbrush for your baby, toddler or kid.
When teaching your children to brush, parents of children under the age of seven need to ensure they use only a pea-sized amount of toothpaste and caution them to minimize toothpaste swallowing.
We have reviewed the ten best toothpaste for kids along with their pros and cons. After reviewing them thoroughly, we identified Tom's of Maine Natural Anticavity Fluoride Children's Toothpaste as the best because it's all-natural, effective, and appealing to kids.
Hope you enjoyed reading this article! Did you find this article helpful? Feel free to share your thoughts and questions. We would be happy to hear from you!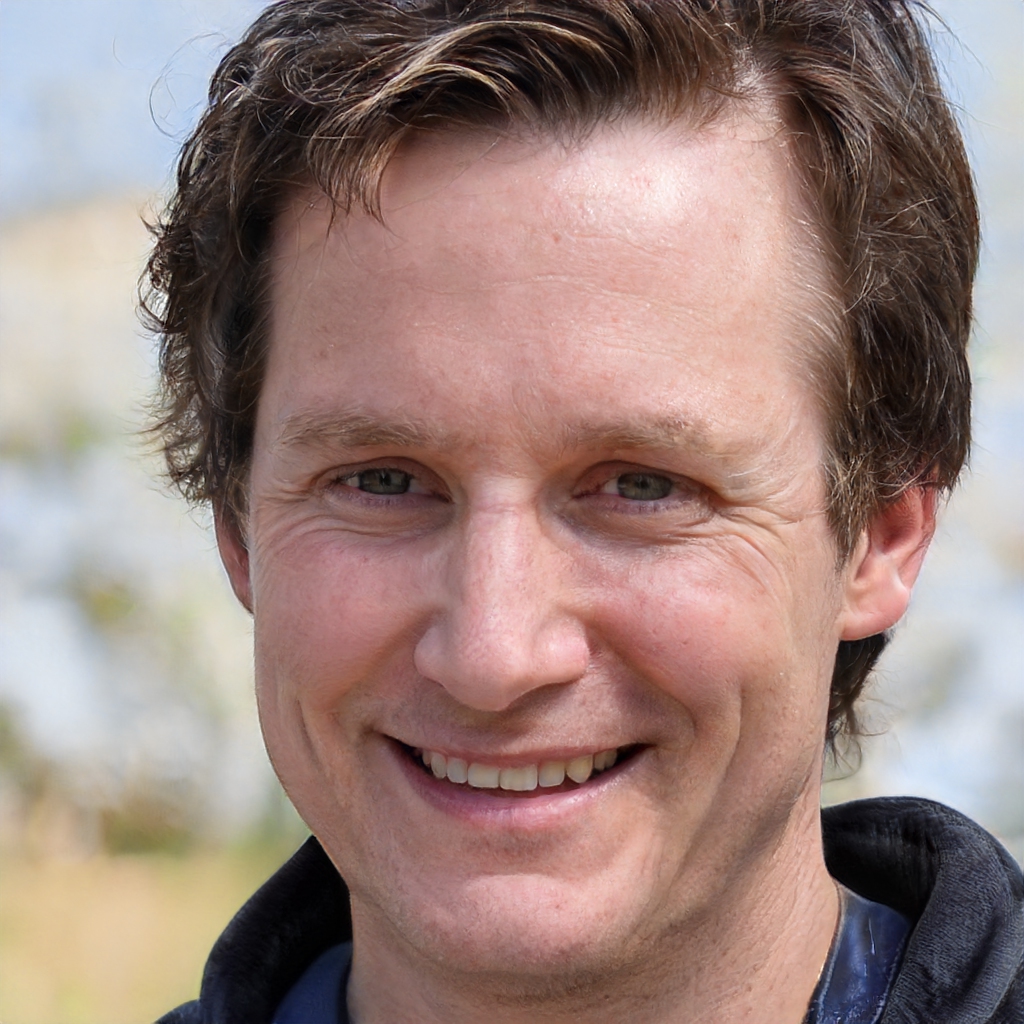 Dr Michael Jones is the proud founder of The Toothbrush Expert. He has been working as a dentist for 21 years now. Besides his work as a dentist, Michael wants to help people to find the right dental products. His goal is to provide everyone with honest expert reviews on all kinds of dental care products.