A happy pearly-white smile is crucial for everybody, even toddlers! Without the right toothpaste, getting toddlers to brush their teeth regularly can be a daunting task. Toddlers are at risk of teeth discoloration, cavities, and weak enamel because their smile is still developing. In this article, we have come up with a comprehensive buying guide on the best toothpaste for toddler.
All medical content on this site, including this guide and other product reviews, is written by our team of experienced writers and researchers. All writers from The Toothbrush Expert are recommended and reviewed in the industry. You support us through our editorially chosen links, which earn us commission. Learn more

All of our picks have the American Dental Association (ADA) Seal of Acceptance.
Quick Overview (comparison)
Just in case you want to skip the long and detailed review of what is the best toothpaste for toddler in each category, here it is:
Top 10 Best Toothpaste for Toddler in 2022
After extensive research, we selected and reviewed a list of 10 best toothpaste for toddlers so you can pick the perfect match to protect your toddler's pearly whites.
1 – Tom's of Maine Toddlers Fluoride-Free Natural Toothpaste

(Best Pick 🥇)
Tom's of Maine Toddlers toothpaste is a great starter toothpaste to help toddlers get the hang of brushing and spitting before introducing fluoride. It gently cleans your toddler's little teeth and gums with an easy-to-use dispensing top. The toothpaste does not contain SLS, gluten, or artificial flavors, colors, or preservatives.
Not every parent is a believer in fluoride. For those who want a more natural toothpaste, Tom's of Maine Toddlers' toothpaste is a perfect choice. The toothpaste is safe to swallow and is specially formulated for 3 to 24 months old. Your toddler will enjoy the Mild Fruit flavor of the toothpaste. Even though this is a fruit flavor, it helps get rid of the odor effectively.
Key Features
Pack of three toothpaste
Fluoride-free
All-natural
Flavor: mild fruit
Gluten-Free
No artificial colors, flavor, or preservatives
Sodium Lauryl Sulfate-free
Pros
All-natural and gentle on the planet
Gentle on teeth and gums
Proven cleaning power
Easy to use
Not harmful if swallowed
Cons
The tube is a bit low in capacity, but the price is affordable
Does not contain fluoride
Enthousiastic customer review

"Great beginners' tooth paste. My dentist says it doesn't really do anything but impart some flavor and add to the sensory experience of brushing teeth. She told me that I don't really need to use it. But my children like it. I started each of them on this when they got their first tooth. So while brushing with plain water in the early years is just as effective, I think this is great for establishing a dental hygiene routine and getting children ready for actual toothpaste."
2 – Aquafresh Kids Pump Cavity Protection Bubble Mint Fluoride Toothpaste
Aquafresh Toothpastes greets little pearly whites every day and can keep your toddler's breath fresh and germ-free. Coupled with the proper dental care routine, the toothpaste provides good oral care for the entire family. It protects your toddlers' mouth from cavities, sensitivity, bad breath, or tartar.
Aquafresh kids fluoride toothpaste has a foamy texture that coats every surface of your toddler's teeth. It stands up on the counter and has a no-mess pump for easy dispensing for little hands. The toothpaste encourages good oral hygiene and helps make brushing fun.
Aquafresh toothpaste fights against sugar acids and hidden sugars. It prevents tooth decay and protects your toddler's smile against harmful bacteria. This ADA-accepted toddler toothpaste with fluoride is perfect for when your kid starts brushing their teeth by themselves.
Key Features
Pack of six toothpaste
Flavor: bubble mint
Active ingredient: Sodium Monofluorophosphate
Cavity protection
Contains fluoride
ADA approved
Includes natural calcium
Freshens breath
Strengthens tooth enamel
Pros
Designed by dental experts
Easy to use dispenser
Won't mess all over your counter
Fun flavor encourage regular brushing
Colorful and bright packaging
Cons
The flavor is not pleasant for small kids
The container requires force to operate
Enthousiastic customer review

"The biggest problem we have with kids toothpaste is that it gets everywhere and the tube is pretty much unusable after a few uses because kids just love to squeeze squishy things. This tube keeps every tidy and you can control how much comes out very nicely. Has a nice sweet minty flavor and isn't too in your face with sugar-tasting flavors like others. It foams up nice and my 5 and 3 year old have been cavity free for 2 years using this toothpaste. Not too shabby!"
3 – Jack N' Jill Natural Children's Toothpaste
This pack of 3 Jack N' Jill Natural Toothpaste is great for babies and toddlers. The toothpaste comes in an adorable package ready to improve your toddler's smile. The tube uses a flip-top container, which is easy for kids to control. The toothpaste is a good choice to maintain your toddlers' brushing enthusiasm.
The Jack N' Jill toothpaste uses xylitol for sweetness and to fight germs. It contains all-natural ingredients and is safe to swallow without fear that it will damage your toddler's health. It is free of fluoride, sugar, color, SLS, BPA, gluten, and preservatives.
Key Features
Pack of three toothpaste
Flavor: strawberry
Fluoride Free
Sodium Lauryl Sulfate-Free
Gluten-free, SLS free, cruelty-free, and vegan
Easy flip cap
Natural ingredients
Pros
Safe if swallowed by toddlers
Affordable
Kids love the flavor
Cons
Expensive.
Hard to see on the toothbrush because it's clear
Enthousiastic customer review

"We have been using it for years. This is my Daughter favorite flavor. Her teeth are nice and clean and I don't have to fight with her to wash the teeth. I like the natural ingredients and there are lots of flavor my Daughter likes the raspberry one too. The price is good too especially for 3 pack, very comfortable to order on Amazon and just pick up from my door."
4 – Hello Oral Care Kids Toothpaste
Hello Oral Care Kids Toothpaste gently cleans your toddler's teeth and gums with a clear gel made of aloe vera and safe sweeteners xylitol and erythritol. The toothpaste brightens your toddler's smile and is great for the effective cleaning of teeth. Hello toothpaste does it all: cavity protection, gum cleaning, plaque removal, and enamel strengthening. Kids enjoy the delicious and natural watermelon flavor and it has made brushing their teeth more fun. Your toddlers will definitely rush to brush.
This ADA approved kids toothpaste is vegan friendly and cruelty-free. The toothpaste is also free from SLS/sulfates, artificial sweeteners, dyes, artificial flavors, microbeads, triclosan, parabens, and gluten. Even better, this toothpaste is dairy-free and comes in 100% recycled boxes.
Key Features
Flavor: watermelon
ADA approved
Fluoride Free
Sodium Lauryl Sulfate-Free
BPA Free, Phthalate Free
Certified Cruelty-Free and Vegan
No dyes, artificial sweeteners, or artificial flavors
Pros
Clinically proven to prevent cavities
Thoughtfully formulated with high-quality ingredients
Great taste
Never tested on animals
Gentle on the planet and comes with recyclable packaging
Cons
Does not contain fluoride
Expensive
5 – Tom's of Maine Anticavity Fluoride Children's Toothpaste
Tom's of Maine anticavity fluoride toothpaste offers a workable balance between health, great taste, and killer cleaning power. It is a natural toothpaste that uses calcium and silica to clean teeth. The toothpaste is a solid option for those who want a less toxic fluoride toothpaste.
Tom's toothpaste for toddlers is a natural toothpaste that uses calcium and silica to clean teeth. It comes in a natural Silly Strawberry flavor that kids will love. The fruity flavors are pleasant but not overpowering, which appeals to even the fussiest of babies and toddlers.
This natural toothpaste has anti-cavity protection with fluoride, and does not contain any artificial sweeteners, preservatives, colors, or flavors, and is not tested on animals. Tom's of Maine all-natural kids toothpaste comes in a recyclable tube and has been a hit for over 25 years!
Key Features
Pack of 3 toothpaste
Flavor: silly strawberry
Cavity protection
No artificial colors, flavors, fragrances, or preservatives
Active ingredient: Sodium Monofluorophosphate
Paraben-free
Comes in a recyclable tube
ADA approved
Pros
Naturally fruity flavor
Gentle on the planet
Gentle on teeth and gums
Proven cleaning power
Not tested on animals
Cons
Some kids are allergic to Sodium Lauryl Sulfate
Strong chemical smell
Not fluoride-free
6 – Orajel PAW Patrol Fluoride-Free Training Toothpaste, for Toddler
Orajel PAW Patrol Fluoride-Free Training Toothpaste makes brushing fun for toddlers. The toothpaste helps you to gently and safely remove plaque build-up on your child's teeth and gums. The fruity fun flavor will keep a toddler happy as most don't tolerate strong mint flavors. Having a fun character theme will make this toothpaste much more exciting for toddlers.
The toothpaste is a great relief to moms who are worried about their toddlers damaging their teeth and going through the trouble of getting the cavities fixed. Don't worry about the bad stuff, the toothpaste is free of dyes, artificial flavors, alcohol, aspartame, sugar, and SLS too. Orajel PAW Patrol is perfect to maintain an oral routine for your little one.
Key Features
Fluoride-free
No artificial colors or dyes
Free of alcohol, aspartame, sugar, and SLS
Gluten-free, dairy-free, paraben-free
Delicious Fruity Fun flavor
Pros
Safe if swallowed
Tastes great
Help remove plaque
Prevent tooth decay
Cons
Toxic if swallowed in large amounts
7 – Crest Kid's Cavity Protection Toothpaste
Make brushing teeth fun for your toddler with Crest Kid's Cavity Protection Toothpaste.
This kids' toothpaste fights cavities with clinically proven Fluoristat and offers a gentle approach to better oral health. It is effective in helping to prevent and reduce tooth decay and gentle on tooth enamel.
The fun sparkles of Crest Kid's cavity protection Toothpaste make brushing enjoyable and encourage the daily habit. The toothpaste is available in sparkle fun flavor and is a perfect choice for toddlers with proper supervision. The ADA-approved toothpaste doesn't contain sugar and comes in an easy-to-use tube, which is easy for kids to control and handle.
Key Features
Pack of three toothpaste
Sparkle Fun Flavor
Fights cavities
Contains fun-filled sparkles
ADA approved
Prevent tooth decay
Sugar-free
Pros
Toddlers enjoy the flavor
Gentle on tooth enamel
Cons
Not for kids under 2 years
Some toddlers dislike the taste
8 – NOW Solutions, Xyliwhite Toothpaste for Toddler
NOW Solutions, Xyliwhite Toothpaste is a remarkable fluoride-free toothpaste gel that uses natural Xylitol as its main ingredient. This toothpaste will give your toddler a gentle clean that their sensitive teeth will love and enjoy. It comes in a delicious bubblegum flavor that is usually a big crowd-pleaser.
The toddler's toothpaste prevents tooth decay, inhibit the activity of bacteria, and protect enamel tooth surfaces. NOW Xyliwhite Toothpaste will promote a toddler smile that is brighter and healthier than ever before!
Key Features
Flavor: Bubblegum Splash
Fluoride & SLS-Free (sodium lauryl sulfate)
Kid Tested, Kid-Approved.
Products made without gluten and naturally sweetened
Contains 25% Xylitol
Pros
Affordable
Cavity protection
There's no sugar in it
Formulated with the purest ingredients
Whitens teeth
Cool' minty' refreshing taste
Cons
It's hard to push out of the dispenser when it gets to be about half empty
Comes with a thin consistency
9 – Colgate Kids Toothpaste with Anticavity Fluoride
For toddlers, toothpaste seems so much cooler when it has the right character on it. Colgate Kids Toothpaste contains illustrations of the beloved Minions that are widely loved by the young kids. The toothpaste keeps your toddler's budding teeth strong and healthy and contains fluoride that is clinically proven to fight cavities.
The toothpaste is nice and gentle on tooth enamel and designed for kids ages 2 and up. Even better, it has no added sugars and it does a great job keeping tiny teeth clean. Finally, your little one will love the fantastic bubble fruit flavor. Your toddler will be hooked once he tries this Colgate Kids Toothpaste!
Key Features
Comes in a pack of 4 tubes
Flavor: bubble fruit
Minion characters on a convenient stand-up tube
Gluten-free
Sugar-free
Contains fluoride
Safeguards against tooth cavity
Gentle on tooth enamel
Designed for kids: 2 years and up
Green colored gel toothpaste
Product Dimensions : 6.47 x 2.06 x 9.44 inches
Pros
Leaves mouth fresh
The tube can stand vertically and take less space
Contain all premium and safe ingredients
Cons
Contains Sodium Saccharin which is an artificial sweetener
Needs an easier cap to open
10 – Dr. Brown's Infant-to-Toddler Toothbrush
Establish good oral hygiene with Dr. Brown's infant-to-toddler toothbrush and toothpaste set. The cute Giraffe toothbrush is made of a durable yet soft material that's gentle on kids' sensitive mouths. The toothbrush has a comfort-grip handle that is easy for little hands to hold and the giraffe's four-leg base lets you set it upright. The super-soft bristles safely clean your babies' and toddlers' teeth and gums.
Dr. Brown's infant-to-toddler toothpaste is fluoride-free and safe to swallow. Furthermore, it has no artificial flavors, colors, or preservatives! It's a great starter toothbrush and toothpaste set to help toddlers get the hang of brushing and spitting before introducing fluoride. The pack is a wholesome way to teach toddler good dental hygiene and promotes a lifetime of good brushing skills.
Key Features
Toothbrush and toothpaste set
Super soft bristles
Comfort-grip handle
Real strawberry flavor
fluoride-free toothpaste
No artificial flavors, colors, or preservatives
BPA free
Pros
Safe to swallow
Gentle on sensitive mouths
A wholesome way to teach kids good dental hygiene
Shaped like a giraffe to help make tooth brushing time fun
Cons
Some toddlers might not like the flavor
Buying Guide: Best Toothpaste for Toddlers
Pediatric dental care is important, and toddlers' teeth require special attention. With so many toothpastes out in the market, finding the right one can be overwhelming! We've got the answers right ahead.
Where do you pay attention to when buying this product?
Buying good toothpaste for toddlers can set them up for healthy dental care habits for the rest of their lives. Below are some of the points highlighting what should be taken into consideration before you buy the best toothpaste for toddlers.
Fluoride
Fluoride is important for your toddler's teeth. It helps to remineralize teeth and prevent tooth decay. However, when fluoride is swallowed, it is toxic. Until your toddler is old enough to spit out his toothpaste, it is recommended to use fluoride-free toothpaste. You may take your little one to the pediatric dentist for kids' fluoride recommendations.
Best toothpaste flavors for Toddler
Flavoring makes the toothpaste taste and smells appealing for babies and toddlers. Look for kid-friendly flavors that will make your toddler like brushing their teeth. The better the toothpaste flavor tastes to them, the less resistance they will show in brushing their teeth.
Flavors like fresh mint and peppermint are common. Many brands of toothpaste have more exotic flavors taking after fruits. The flavors include clean mint, pineapple, bubble gum, strawberry, watermelon, and many more.
Avoid abrasives
Mild abrasives remove debris and residual surface stains from teeth, but they can also remove the enamel. Avoid toothpaste for your toddlers that contain abrasives like calcium carbonate, dehydrated silica gels, hydrated aluminum oxides, magnesium carbonate, and silicates.
Natural ingredients
Toddlers usually end up swallowing more toothpaste than they spit out. Choosing a non-toxic, natural toothpaste is important for little ones. While buying toothpaste for toddlers, you must check out its ingredients list and see if it contains any harmful chemicals. Toxic ingredients in toddlers' toothpaste include SLS, triclosan, artificial preservatives, dyes, artificial sweeteners, and propylene glycol.
Cost
There's a lot of variety when it comes to kids' toothpaste and that means a lot of price variation. Investing in good toothpaste saves you a lot of money and possibly some painful trips to the pediatric dentist in the long run.
ADA Seal
The best toddlers' toothpaste is one that has the ADA Seal of Acceptance on the package. Whenever you see a toothpaste that is ADA approved, that means that clinical tests were performed and the toothpaste was found to be safe and effective.
The ADA seal ensures that clinical or laboratory tests were performed on the toothpaste and it was found to be safe and effective. ADA seal serves as the gold standard for evaluating the safety and efficacy of toothpaste for kids.
Talk to your pediatric dentist
This professional knows your kid, and this is the most important factor when choosing the right toothpaste for your toddler. The pediatric dentist can steer your clear of the more abrasive options. Many kids' toothpaste labels advise consulting a pediatric dentist before use on kids under 2 just to be safe.
Advantages of Toothpaste for Toddlers
Brushing twice a day with good toothpaste is a proven way to protect and strengthen developing teeth. The following are some advantages of having toothpaste for toddlers.
Prevent tooth decay
Many toothpaste brands for toddlers also contains such properties that prevent tooth decay. The main ingredient behind a toothpaste's capacity to prevent tooth decay is the fluoride ions that some brands of toothpaste contain.
Cavity protection
With regular use of toothpaste twice a day, your toddler can reduce the chances of cavities forming. The main ingredient behind a toothpaste's capacity to prevent cavities is the fluoride.
Strengthen tooth enamel of Toddler
Using toothpaste is a great way to protect enamel and prevent toddler's tooth decay. Many types of toothpaste contain enamel-strengthening ingredients which help keep your toddler's teeth more resistant to decay.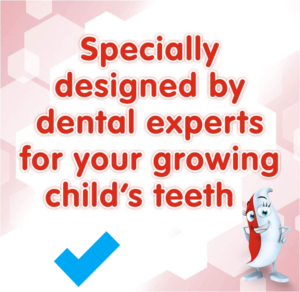 Protects growing teeth from bacteria
Bacteria and oral germs expose your child's teeth to decay. Brushing twice a day with kids' toothpaste is the best line of defense against oral bacteria. It reduces plaque, removes tartar, and provides overall protection and health for your toddler's teeth and gums.
Freshens breath
Toddler toothpaste generally has a good flavor and makes their mouth feel clean and fresh. This serves as an important motivator for children. A good toothpaste for toddlers helps remove tartar from their gum line and between your teeth, thus leads to fresh breath.
Fight gum disease
With gum disease like gingivitis, gums can get inflamed or infected because of plaque from bacteria and food that lingers on teeth. Regular use of toothpaste will protect your toddler's gums and prevent gum diseases.
Disadvantages of Toothpaste for Toddlers
With so many advantages for good dental hygiene and overall oral health, there are some potential negatives that you should keep in mind before buying toothpaste for toddlers.
Not effective against major stains
Drinking carbonated drinks and juices can slowly stain teeth over time. Toddlers' toothpaste may not help reduce the appearance of stains between cleanings. This toothpaste is not effective if the dentin (the layer under the enamel) begins to darken, making the tooth look dark.
Often Fluoride-free
Often the toothpaste for kids is missing the vital tooth protecting ingredient, fluoride. Once the child has turned three, pediatric dentists recommend the use of fluoride toothpaste for cavity protection and strengthening enamel.
Frequently Asked Questions (FAQs) on Best Toothpaste for Toddlers
When Should toddlers use toothpaste?
The American Academy of Pediatric Dentistry (AAPD) recommends using toothpaste as soon as the baby's first tooth pokes through the gums. You should not wait until age 2 as was previously recommended. Your child should benefit from proper dental care when the teeth appear.

What toothpaste can I use for a 1-year-old?
For a 1 year old it is important to check there are no chemicals in that can be harmful for children, like Triclosan, fluoride, Sodium Lauryl Sulphate, Propylene Glycol, Artificial Sweeteners, Diethanolamine (DEA) and Parabens. We recommend Tom's of Maine Toddlers Fluoride-Free Natural Toothpaste as one of the best toothpaste for toddlers.

How Much Toothpaste Should Toddlers Use?
We believe, the recommended amount of toothpaste for a 2-3 years old toddler is a grain of rice sized smear, while kids age 3 – 6 years should use a pea-sized amount of toothpaste.

How do I get my 2-year-old to brush her teeth?
Many toddlers do not understand why they need to brush their teeth regularly. To encourage your toddler to brush their teeth, play copycat, and make it a fun game. Let them "brush" their teeth while you brush yours, copying you in the mirror.

Make brushing part of their daily routine and guide them on how to properly brush their teeth. Choose a special toothbrush featuring their favorite cartoon character and a good toothpaste that comes in their favorite flavor. Here is the perfect toothbrush song: https://www.youtube.com/watch?v=wCio_xVlgQ0

What happens if you don't brush your toddler's teeth?
Don't think of it! If the toddlers are not brushing their teeth, it leads to many oral problems. Toddlers suffer from preventive tooth decay, toothache, cavities, and difficulty when chewing food. Dental problems caused by not brushing their teeth affect permanent teeth too.
Why are my toddler's teeth turning yellow?
Your toddler's teeth may have turned yellow due to a build-up of plaque that has become stained with food debris. This may be due to prolonged use of antibiotics and antihistamines. A genetic problem with enamel formation might lead to stained yellow teeth.

This usually happens when the toddler's teeth are not being cleaned thoroughly enough. A single dark tooth could be the result of bleeding within the tooth due to dental trauma.

Final Verdict
We have reviewed the ten best toothpaste for toddlers along with their pros and cons. By now, you must have a good idea of the essential things to look for when buying kids' toothpaste. Choosing a good toothpaste makes yours and your toddler's life easier and helps them to get rid of tooth decay, plaque, cavities, and gum diseases.
After reviewing them thoroughly, we identified Tom's of Maine Toddlers Fluoride-Free Natural Toothpaste as the best toothpaste for toddlers. We highly recommend this toothpaste because it's all-natural, effective, and appealing to kids.
Hope you enjoyed reading this article! Feel free to share your thoughts and questions. We would be happy to hear from you! If you need a good toothbrush for your toddler have a look at this.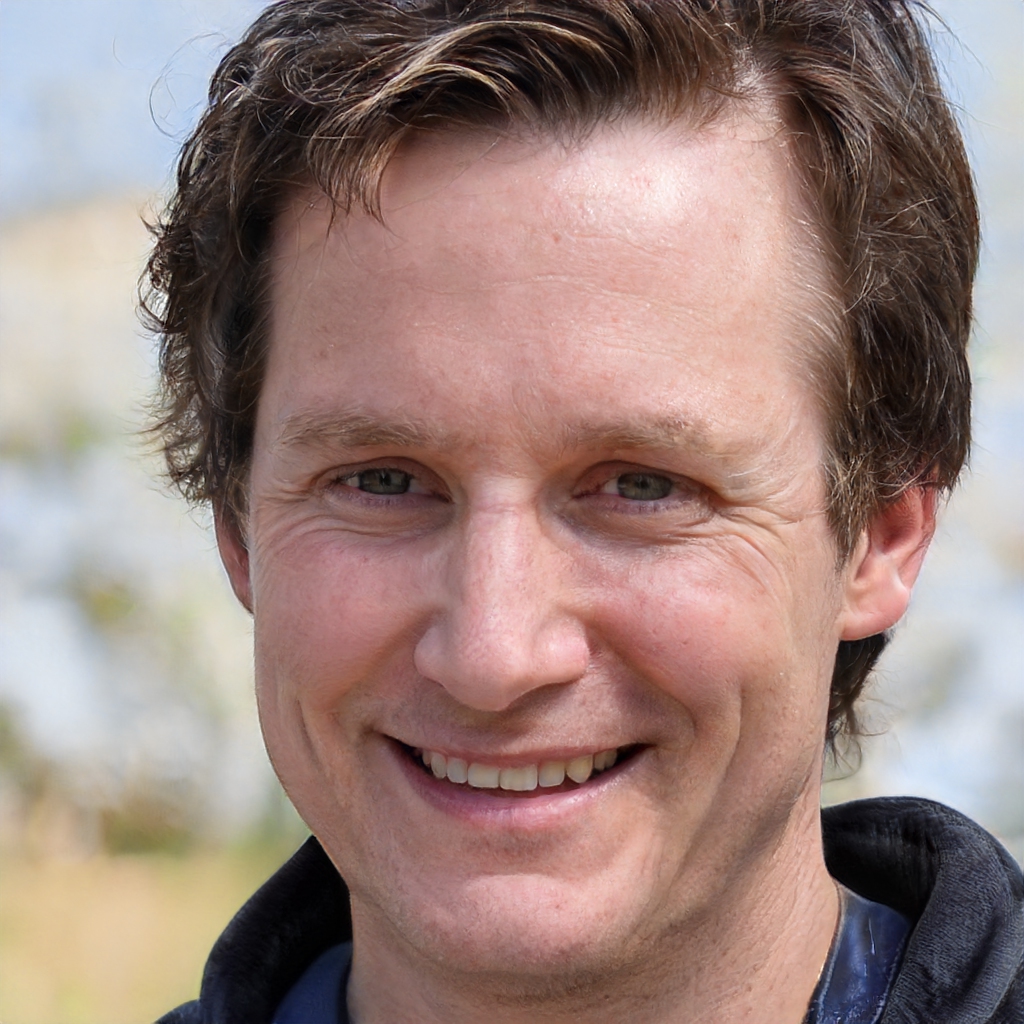 Dr Michael Jones is the proud founder of The Toothbrush Expert. He has been working as a dentist for 21 years now. Besides his work as a dentist, Michael wants to help people to find the right dental products. His goal is to provide everyone with honest expert reviews on all kinds of dental care products.