"Unlock the Secret to a Radiant Smile: Choose Your Perfect Toothpaste!
Say goodbye to oral health woes! Neglecting your dental hygiene is the fast track to toothy troubles, so it's time to take charge. It all starts with the best toothpaste, your trusty sidekick for daily oral care. These little wonders aren't just about fresh breath; they're your frontline defense against dental dilemmas. With the right ingredients, they'll give your teeth the royal treatment they deserve.
Ready to make the best choice for yourself, your kids, and the whole crew? This article is your passport to toothpaste paradise – find out everything you need to know!"
All medical content on this site, including this guide and other product reviews, is written by our team of experienced writers and researchers. All writers from The Toothbrush Expert are recommended and reviewed in the industry. You support us through our editorially chosen links, which earn us commission. Learn more

All of our picks have the American Dental Association (ADA) Seal of Acceptance.
Quick Overview (comparison)
Top 10 Best Toothpaste
There are dozens of toothpaste brands on the market, and they offer different formulas for different oral care needs. To identify the top products on the market, our researchers teamed up with top dental professionals in the industry. With these professional's expert advice, we identified the following toothpaste product as the best rated for their specific needs:
1 – Colgate Total Whitening Toothpaste (Best-rated Toothpaste)
Are you looking for the best toothpaste that can serve your dental needs and vastly improve your oral health? We got you a great option in this product. It is the best-rated toothpaste on the market thanks to its many impressive features. Although called a whitening toothpaste, it provides top all-round care with its multiple benefits. This product's capability to fight bacteria on gums, teeth, cheeks, and tongue is one of the things we liked about it.
The teeth and gums are troubled by several dental issues that include stains, plaque, gingivitis, plaque, tartar, cavities, weakened enamel, bad breath, and sensitivity. This toothpaste, with its whitening function, works hard to remove and prevent new stains from staying on your teeth or around your gum line. Getting rid of the stains, you are left with more confidence to go about your daily activities. Also, this oral care product is formulated with stannous fluoride that offers improved enamel strength. With this formula, you get enough help to remineralize your weakened enamel, thus helping you to prevent gum problems.
When it comes to relieving your sensitive teeth, you can also count on this versatile toothpaste. It provides excellent sensitivity relief that leaves you feeling great after every brushing session. Do you want to get rid of bad breath too? We got you the right formula in this product. This is formulated to neutralize odor and keep your breath feeling fresh. Thanks to the mint flavor, your mouth also feels clean and fresh after brushing. With this toothpaste, you get to speak with more confidence and no apprehension. This toothpaste can deliver all those functions because of its impressive ingredients.
The active ingredient
Stannous fluoride 0.454% (0.15% w/v fluoride ion).
The inactive ingredients
Water, Zinc phosphate, Sodium lauryl sulfate, Hydrated Silica, Glycerin, Sorbitol, PEG-12, Sodium Saccharin, Sodium citrate, Citric acid, Cellulose gum, Sucralose, Xanthan gum, Propylene Glycol, CocamidopropylBetaine, Tetrasodium pyrophosphate, and Titanium dioxide.
Each package contains four 4.8-ounce tubes.
Key Features
Whitening effect
Stannous fluoride
Zinc
Mint flavor
Pros
Cleans the teeth excellently
Provides impressive freshness
Prevents tartar, cavities, gingivitis
Provides sensitivity relief
Fights bad breath
Cons
May leave a poor aftertaste
2 – Cali White Activated Charcoal Toothpaste (Best Charcoal Toothpaste)
The large majority of people favors natural products that promise their safety and deliver top functions. These are what you get in this activated charcoal toothpaste. It combines natural cleansing and whitening ingredients to deliver excellent cleaning actions. If you're not a fan of nasty chemicals, this is a dental care product that can clean your teeth effectively with only natural ingredients. It is free of fluoride, SLS, peroxide, triclosan, parabens, gluten, and hydrogen peroxide, making it very safe for even your kids.
Moreover, this 4-ounce toothpaste contains baking soda and certified organic coconut oil that help to create a powerful whitening effect that leaves your teeth feeling very clean. With teeth free of stains, your dental health is kept great and sound. Plaque can be very frustrating to deal with, but this product is a reliable solution to the problem. Not only does this product cleans your mouth, but it also uses the remineralizing properties of Diatomaceous Earth to keep your enamel health great.
Everyone loves a good taste, and this toothpaste offers a pacific mint flavor that leaves your mouth feeling fresh and clean, keeping out bad breath. Peppermint Oil and Xylitol are responsible for this great taste that allows easy and convenient brushing of teeth. With this product, your sink stays clean and free of a mess as you do not need to use messy charcoal powder (Active Carbon).
The following ingredients are behind the goodness offered by this impressive toothpaste: Purified Water (Distilled Water), Activated Charcoal, Baking Soda, Diatomite Diatomaceous Earth, Organic Coconut Oil, Tea Tree Oil, Xanthan Gum, Peppermint Oil, Citric Acid, and Natural Flavors.
Key Features
Natural
Organic coconut oil
Baking soda
Whitening effect
Pacific mint flavor
Vegan
Pros
Removes stains greatly
Great taste
Not harsh
Remineralizes enamel
Free of nasty chemicals
Cons
3 – Colgate Sensitive Whitening Toothpaste (Best Toothpaste For Sensitive Teeth)
Tooth sensitivity is often experienced as a short and sharp painful sensation that can arise from drinking or eating something cold, hot, acidic, or sweet. Exposed dentin – the underlying tooth surface with openings that act as a pathway to sensitivity pain – can also be responsible for sensitive teeth pain. Aside from getting treatment from your dentist, there are excellent oral care products that can help you out with this condition. This sensitive toothpaste is one of those products. We were quite impressed with its great formula that offers maximum sensitivity protection.
Also, this toothpaste is clinically proven to provide sensitivity relief thanks to the FDA-allowed active ingredient, potassium nitrate, for anti-sensitivity. This ingredient travels deep into your teeth to desensitize the pain nerve. Therefore, you can count on this product to help you deal with the pain from your sensitive teeth, leaving you with a much better feeling. With twice-daily brushing, you can rest assured of 24/7 sensitivity protection. Not only does this formula provides sensitivity relief, but it also builds future protection against sensitivity with continued use.
In addition, this toothpaste works hard to remove surface stains, helping you keep whiter and brighter teeth with regular brushing. It also helps repair your weakened enamel and protect your teeth from cavities. Hence, you can be confident that you're getting a product that promises complete oral care and improved dental health. For absolute freshness in your mouth, this toothpaste boasts fresh mint flavor.
The toothpaste is made up two active ingredients that include
Sodium Fluoride (0.24% (0.14% w/v Fluoride Ion)), Potassium Nitrate (5%).
The inactive ingredients
Water, Glycerin, Hydrated Silica, Sorbitol, Sodium Lauryl Sulfate, Sodium Saccharin, Flavor, Xanthan Gum, PVM/MA Copolymer, PEG-12, Sodium Hydroxide, Poloxamer 407, Cellulose Gum, Trisodium Phosphate, and Titanium Dioxide.
The manufacturer offers three 6-ounce tubes of toothpaste in one package.
Key Features
Potassium nitrate
Anti-sensitivity
Anti-cavity
Fresh mint gel
Whitening effect
Pros
Provides great sensitive relief
Repairs weakened enamel
Removes stains effectively
Cons
4 – Colgate Optic White Renewal Teeth Whitening Toothpaste (Best Whitening Toothpaste)
Everyone loves white teeth because it projects the image of someone who takes their oral care seriously. It also aids the confidence to smile without worrying about stained teeth. Thankfully, we got you a reliable toothpaste that can help whiten your teeth and help you maintain the whiteness. This toothpaste boasts 3% hydrogen peroxide formula that promises unique whitening power and excellent removal of long years of stains. It doesn't matter if you're a chain smoker, this formula works hard to remove the embarrassing yellow stains on your teeth, and you'll get much whiter teeth.
With dentist-recommended hydrogen peroxide, you're guaranteed of excellent whitening action. When using this formula, you don't have to worry about the safety of your enamel because this whitening product is safe. Aside from helping you get rid of surface stains, this toothpaste boasts of fluoride that helps protect your teeth from one of the worst oral health problems. With this toothpaste, you get excellent protection from cavities, leaving you with healthy teeth and gums. It adds a smooth, cool mint that keeps your mouth feeling fresh.
For great safety, the product is free of sugar and gluten. It is also vegan-friendly. This toothpaste starts to show great results after four weeks with twice-a-day brushing. Therefore, if you want to save yourself some dime from not visiting the dentist or you have sensitive teeth that can't tolerate scraping, you should consider this effective whitening toothpaste.
Key Features
Hydrogen peroxide
Whitening effect
Fluoride
Vegan
Cool mint flavor
Pros
Exceptional whitening action
Protects teeth from cavities
Keeps mouth fresh
Safe to use
Cons
5 – Colgate Cavity Protection Toothpaste (Best Toothpaste For Cavity Prevention)
Your family deserves excellent oral care and protection from cavities. We got you the best-rated toothpaste for cavity protection. This toothpaste boasts active fluoride that helps to prevent cavities. Not only does it prevent cavities, but it also fights them when they are present, leaving you with healthier teeth sound oral health. Apart from cavity protection, this product also helps get rid of surface stains effectively. Hence, you'll be left with whitened teeth that'll boost your confidence.
If you're looking to strengthen your teeth enamel, you should consider this impressive toothpaste that cleans teeth thoroughly. It offers a great mint flavor that is not aggressive and leaves your mouth feeling quite fresh. American mint farmers are responsible for the mint ingredient. Also, if you're the type that doesn't enjoy ingredients like gluten or titanium dioxide, we found you a great option in this product. It is free of these substances that may be harmful to your health or that of your family members.
Thanks to this toothpaste's effectiveness and safeness, the top dental body, American Dental Association (ADA) accepted it. This acceptance increases confidence in the capabilities of this product to vastly improve your oral health. Moreover, this toothpaste provides excellent results due to its great ingredients.
The active ingredient
Sodium Monofluorophosphate (0.76% (0.15% w/v Fluoride Ion)).
The inactive ingredients
Water, Glycerin, Cellulose Gum, Sodium Lauryl Sulfate, Flavor, Dicalcium Phosphate Dihydrate, Sodium Saccharin, and Tetrasodium Pyrophosphate.
A pack contains six 6-ounce tubes of toothpaste for prolonged use.
Key Features
Fluoride
Anti-cavity
ADA seal
Enamel protection
SLS
Pros
Fights and prevents cavities
Great flavor
Eliminates stains effectively
Accepted by the ADA
Cons
Packaging has a chemical smell
6 – Thera Breath Fresh Breath Toothpaste (Best Toothpaste For Bad Breath)
Bad breath is an embarrassing oral health issue that can lower your confidence level. The thought of people not getting closer to you as a result of your bad breath is a depressing one. Top dentist, Dr Harold Katz, who is a recognized expert in the field of bad breath and dry mouth, developed this toothpaste to help his daughter get rid of her bad breath trouble. This formula helped the daughter conquer the problem, and millions of people have regained their confidence by using it. This product helps freshen your breath all day and night with its fresh mild mint flavor. With a blend of natural ingredients, this formula works quickly to reduce bad breath symptoms.
Not only does this toothpaste deals with bad breath, but it also protects your teeth from decay. It also works hard to control tartar, plaque, and cavities, leaving you with a healthy mouth. This formula doesn't contain harsh detergents such as sodium lauryl sulfate (SLS) because it increases the likelihood of you getting canker sores. The manufacturer adds Aloe Vera to help soothe your mouth during brushing sessions.
Also, this toothpaste guarantees safety as there are no artificial flavors or triclosan present. You can count on this oral care product to provide the potent oxygenation you need to fight bad breath at the source. Manufactured in the US, a pack contains two 4-ounce tubes of toothpaste. The manufacturer guarantees the product to work to your satisfaction but offers your money back if you're not satisfied.
Key Features
Fluoride
Anti-cavity
Anti-tartar
Fresh mild mint flavor
Pros
Fights bad breath effectively
Prevents cavities
Controls plaque and tartar
Doesn't contain harsh ingredients
Cons
Gel texture doesn't taste great
7 – Tom's of Maine Fluoride-Free Toothpaste (Best Fluoride-free Toothpaste)
Many people fear fluorosis, a condition that arises from an excess of fluoride in the body. Fluoride toothpaste is not meant to be ingested, but some, especially children, are prone to ingesting it. Therefore, using a fluoride-free toothpaste may be the choice for such people. We got you a very effective fluoride-free toothpaste in this product. Despite the absence of fluoride, this product offers great protection against cavities, keeping you healthy.
Also, this toothpaste is a whitening product formulated to get rid of surface stains. Hence, you get cleaner and whiter teeth with every use. With this product, you can also forget about tartar buildup because it works hard to eliminate plaque and prevent tartar. It features a Spearmint flavor that keeps your mouth fresh all day.
Moreover, this product doesn't contain artificial preservatives, sweeteners, colors, flavors, or animal ingredients to provide top oral care. It is a toothpaste with naturally derived ingredients. The formula contains zinc citrate, an ingredient sourced from a naturally occurring mineral, zinc, and Xylitol, a natural ingredient sourced from corn or birch trees.
The toothpaste's ingredients
Water, Glycerin, Calcium Carbonate, Xylitol, Sodium Lauryl Sulfate, Hydrated Silica, Sodium Bicarbonate, Zinc Citrate, And ChondrusCrispus (Carrageenan), Spearmint leaf oil and other natural flavors.
A package contains two 5.5-ounce tubes.
Key Features
Natural
Zinc citrate
Spearmint flavor
Vegan
Anti-tartar
Pros
No risk of fluorosis
No artificial sweeteners, flavors, or colors
Prevents tartar buildup
Protects from cavities
Cons
8 – JASON Healthy Mouth Toothpaste (Best Toothpaste For Tartar Control)
This toothpaste is another natural oral care product available on the market. It is also fluoride-free and protects you from the risk of fluorosis. This toothpaste is formulated with natural ingredients that don't threaten your safety. Without the use of chemicals and harsh abrasives, this product helps improve dental health. It works hard to eliminate plaque from the teeth and around the gum line. Hence, this action prevents the buildup of tartar.
Moreover, this toothpaste contains no saccharin, parabens, artificial sweeteners, propylene glycol, or SLS. It is also not tested on animals. It is infused with botanicals such as grapefruit seed extract and tea tree oil, helping it to defend the mouth against periodontal disease and plaque. The grapefruit seed extract also helps to control tartar buildup. Furthermore, this toothpaste contains aloe vera gel that ensures the reduction of gum irritation while the clove and cinnamon oils help to keep your breath fresh.
This toothpaste boasts the following ingredients
Aqua (Water), Calcium Carbonate, Glycerin, Carrageenan, Aloe Barbadensis Leaf Gel, Sodium Cocoyl Glutamate, BambusaArundinacea Stem Powder, Carum Petroselinum Extract, Stevia Rebaudiana Leaf/Stem Extract, PerillaOcymoides Seed Extract, Grapefruit Seed Extract, Stevia Rebaudiana Leaf/Stem Extract, Clove Flower Oil, MeliaAzadirachta Seed Oil, Silica, Menthol, Sodium Bicarbonate, CinnamomumZeylanicum Bark Oil, and Tea Tree Leaf Oil.
Key Features
Tartar control
Tea tree oil
Grapefruit seed extract
Aloe vera gel
Vegan
Pros
Prevents tartar
Protects from periodontal disease
Doesn't contain harsh abrasives
Keeps breath fresh
Cons
Contains unsafe carrageenan
9 – Davids Natural Toothpaste (Best Natural Toothpaste)
Anything natural is assumed to be safe because any outside influence that may compromise it is absent. This toothpaste is as natural as it can be. It uses naturally sourced and naturally derived ingredients to effectively and safely take care of the teeth and gums. The formula contains naturally derived abrasives that help to eliminate surface stains, producing whiter teeth as well as a healthy and clean mouth. There's also the baking soda (sodium bicarbonate) that helps to neutralize acids, thus promoting sound oral hygiene.
Also, this toothpaste contains premium mint oils – sourced from American mint growing regions – that are blended to produce an exciting mint flavor that freshens breath. This product also helps to prevent plaque buildup, protecting your teeth from tartar and oral diseases. For great safety, this product is free of sulfate, SLS, and fluoride. It comes in a recyclable metal tube, but a metal tube roller is included in the package.
The ingredients in the toothpaste
Purified water, calcium carbonate (limestone abrasive), vegetable glycerin, sodium bicarbonate (baking soda), hydrated silica, Xylitol (birch derived), sodium cocoyl glutamate, peppermint oil, spearmint leaf oil, anise seed extract, stevia (leaf extract), and Wintergreen leaf oil.
Key Features
Natural
Baking soda
Whitening effect
Mint flavor
Vegan
Metal tube
Tube roller
Pros
Safe for use
Delivers excellent whitening action
Neutralizes compromising acids
Eliminates plaque
Cons
10 – Tom's of Maine Children's Toothpaste (Best Toothpaste For Kids)
Your child/children deserve the best oral care they can get because of their tenderness. You don't want your child struggling with dental diseases at a tender age. The best way to help them is by introducing them to a great dental care routine that involves the use of natural products such as this toothpaste. It uses naturally sourced and naturally derived ingredients, including silica and calcium, to clean teeth and deliver excellent oral care.
Thanks to the presence of fluoride, this toothpaste offers great protection from cavities, helping your child/children to maintain healthy teeth. The manufacturer considers the child's safety, making it to exempt artificial preservatives, colors, flavors, or sweeteners from the formula. Also, the product is not tested on animals. Kids love a sweet taste, and such taste can encourage them to maintain a good oral routine. This toothpaste boasts a Silly Strawberry flavor that will help your child/children develop healthy brushing habits.
As an assurance of its safeness and effectiveness, this toothpaste is accepted by the respected American Dental Association (ADA). The formula comes in a recyclable 5.1-ounce tube, and there are three tubes in a pack.
The toothpaste's active ingredients
Sodium Monofluorophosphate 0.76% (0.14% w/v fluoride ion).
The inactive ingredients
Water, Glycerin, Calcium Carbonate, Sodium Lauryl Sulfate, Hydrated Silica, Lemon Juice, Natural Flavor, Orange Juice, Pineapple Fruit Juice, abs Strawberry Fruit Juice.
Key Features
Natural
Fluoride
Anti-cavity
Silly Strawberry flavor
ADA Seal
Vegan
Pros
Protects from cavities
Safe for kids
Great taste
Accepted by ADA
Cons
Buying Guide on the Best Toothpaste
Your dental health is a big part of your wellbeing, and you should take it seriously. You need to maintain a strict oral routine that allows you to prevent or fight against any issues that may compromise your teeth or gums. There are many oral care products on the market and acquiring the right option, toothpaste, in this case, can be quite challenging. This is because of their many peculiarities and functions. While some are great for all-round protection, some are for specific dental conditions. You require adequate knowledge of the market to buy the best toothpaste.
We have helped you out in your quest for the right information to buy the right product. We developed a comprehensive guide that contains everything you need to know about the best toothpaste on the market. This guide has everything you need to help make your choice easier.
Where Do You Pay Attention To When Buying This Product?
When looking for the best toothpaste, there are certain factors and features to pay attention to. You need to buy a toothpaste that fits your specific needs and one that contains safe ingredients. Below, we will discuss those things you should consider before making your choice:
Ingredients
For every dental care product, ingredients are the most important to pay attention to because they determine its effectiveness and safeness. That's also the case with a toothpaste. A toothpaste combines several ingredients to deliver great clean and freshened breath. While there are many of them, there are notable ones that heavily influence the functions of a toothpaste.
Abrasives are top of the list of toothpaste's ingredients because they help eliminate stains and surface deposits from the teeth. While some are gentle, others can a bit harsh, causing your sensitive teeth trouble. It's important to choose a toothpaste with gentle abrasive, so your teeth get whitened without trouble. There are few abrasives found in toothpaste, and we will discuss them in detail later in this article.
Some detergents are used to create bubbly foam. They also aid in the breaking up and dissolution of substances that would ideally be difficult to wash away. Besides, sweeteners, thickeners, and flavors are used in toothpaste, and they may not be totally safe for use.
Most users favor a toothpaste with naturally sourced and derived ingredients because they are believed to be gentler on the teeth and gums than their artificial counterparts. We also recommend that you consider a toothpaste with natural ingredients because of the safety it promises.
Specific Dental Concerns
When in the market for a toothpaste, one of those things to consider is what you want from the product. You should choose a toothpaste that suits your needs. For example, if you want to get rid of tartar buildup, you should go for Tartar Control toothpaste, and if you suffer from sensitive teeth, you'll have to choose a toothpaste specially formulated for sensitive teeth for best results. Below, we will discuss the specialized products on the market:
Fluoride/Fluoride-free Toothpaste
Fluoride toothpaste is the most popular type of toothpaste due to its effectiveness to harden teeth and promote an overall healthy mouth. Dentists recommend it because it helps to remineralize weakened tooth enamel, thus preventing enamel loss. Using a fluoridated toothpaste is very important for your overall oral health. However, it also has its disadvantages. No one wants to suffer from fluorosis due to excess fluoride in the body. There's fluoride buildup because fluoride accumulates and doesn't biodegrade. If you're concerned about the safety of fluoridated toothpaste, you can turn to a fluoride-free toothpaste that offers reliable oral care. It's likely that you even receive enough fluoride in your drinking water.
Tartar Control Toothpaste
Tartar is a buildup of calculus minerals on the teeth that won't go away by brushing, except by professional oral cleaning. However, it can be controlled with a tartar control toothpaste that contains pyrophosphates. It can also help prevent cavities. While a tartar control toothpaste can help control tartar buildup, it only does so above the gum line.
Whitening Toothpaste
Every day, the quest for whiter teeth grows more popular. Whitening toothpaste can help remove surface stains on the teeth and leave the teeth whiter. Some whitening toothpaste products use harsh abrasives to remove stains, but they may wear away the tooth enamel over time, exposing the teeth to more yellowing. Other products use calcium peroxide or the dentist-recommended hydrogen peroxide. Our dental experts believe that these ingredients remove stains without abrasive action, although some experts disagree.
All-Natural Toothpaste
Some consumers are concerned about having chemicals in their mouth. Natural toothpaste is the right option for such consumers because the product uses only natural ingredients to scrub teeth. Toothpaste brands with natural ingredients shun artificial colors or flavors and harsh chemicals such as sodium lauryl sulfate. With them, you'll get a great brushing experience at all times.
Toothpaste for Sensitive Teeth
Sensitive teeth can be quite painful, and they require all the special attention they can get. If you're suffering from sensitive teeth, you want to look to a toothpaste for sensitive teeth to help you out. This type of toothpaste provides sensitivity relief and provides minerals that cover exposed tooth root, helping to block the source of pain. There are many toothpaste brands on the market offering a toothpaste for sensitive teeth, and you'll have to pick a reliable option from them to add to your oral care routine. This way, you can deal with your sensitive teeth appropriately with much lesser pain.
Children's Toothpaste
Children need a safe toothpaste that doesn't take advantage of their tenderness. They also need a toothpaste they can find attractive to use, thus encouraging proper brushing habits. This type of toothpaste comes in different flavors that are aimed at pleasing children. When looking to buy toothpaste for your child, you should consider a natural toothpaste with safe ingredients and great taste. Children can use fluoride toothpaste if they know not to swallow toothpaste, but if they don't know, you should choose a fluoride-free toothpaste for them.
You must identify the specific dental problem you want to be solved, and the right toothpaste formulated for the problem. Identifying them will help you acquire the best toothpaste you can get.
ADA Seal Of Approval
The American Dental Association (ADA) is a top body of dental professionals with years of experience in oral care. The ADA is known for approving tested and trusted dental products. The association tasks independent scientific experts to test products based on their safeness and effectiveness. The ADA only approves toothpaste products that pass the screening exercise. This association also doesn't approve a product without fluoride – a valuable ingredient in reliable toothpaste. Toothpaste products with the ADA seal are guaranteed to provide effective results. Therefore, you should strongly consider a toothpaste approved by the ADA if you're not averse to using fluoridated toothpaste. You can find the ADA Seal of Approval logo on the packaging of accepted products.
Price of a Toothpaste
Toothpaste products vary in size and the number of tubes in a pack. Every buyer wants a good value for their money. Before buying a toothpaste, ensure that the number of tubes in a pack and the tube size justify the price. This will ensure that you get to enjoy great value. While it's important to not overpay for a product, it's more important to avoid an inferior/unreliable product, so your money does not go to waste.
Advantages Of Best Toothpaste
When you buy the best toothpaste you can find on the market; you do your oral health a great favor. There are many benefits you can get from the best toothpaste, and they include:
Keep your teeth and gums healthy and fresh
The first step towards keeping sound oral hygiene is brushing your teeth and gums. You can't successfully brush your teeth without toothpaste. With the best toothpaste, you can clean your teeth regularly and maintain an excellent oral routine that ensures your teeth and gums remain healthy. The best toothpaste also provides you with freshened breath for the entire day, leaving your mouth feeling quite clean and fresh.
Rebuild enamel strength
Plaque forms on the teeth to produce harmful bacteria that eat away at the tooth enamel's protective layer. There are two layers in the teeth, and they're both protected by enamel. When enamel decays, the process is called demineralization because it involves the reduction of enamel's minerals. Hence, your teeth are left exposed to cavities. But the best toothpaste can help you prevent this avoidable dental issue. With a fluoridated toothpaste, you can prevent tooth decay and remineralize eroding tooth enamel. The remineralization process helps you rebuild the protective layer.
Protect against acids
The best toothpaste contains antibacterial ingredients such as stannous fluoride. It helps to remove acidic compounds from your mouth and prevent any dental disease.
Protect against cavities
With the help of fluoride and other vital ingredients, the best toothpaste can protect against cavities. The frequent use of toothpaste ensures that cavities have no chance to develop and cause you troubles.
Provides sensitivity relief
Sensitive teeth can be painful, especially when triggered by cold or hot foods. Toothpaste helps relieve and soothe the pain. With the best toothpaste, you get all-day protection from sensitivity. Hence, you don't get subjected to any painful experience.
Controls Tartar
When plaque buildup gets out of hand, tartar starts to form. Getting rid of tartar at home without professional help can be impossible. But the best toothpaste helps control and prevent tartar from forming at all. With ingredients such as sodium pyrophosphate and sodium hexametaphosphate, it prevents stains and tartar above the gum line, leaving you with a healthy mouth.
Removes stains and whitens teeth
No doubt, no one can do without eating or drinking. Stains start to develop on the teeth as a result of substances present in wine, caffeine and some other foods. Smoking is also a popular source of stains. The best toothpaste is formulated to clean your mouth, eliminate stains, and whiten your teeth. It contains mild abrasives to help remove the stains with relative ease, helping your teeth to appear whiter with frequent use.
Disadvantages Of Best Toothpaste
Although the best toothpaste provides several oral benefits to your teeth and gums, there are a few disadvantages of the product. We will discuss the prominent ones below:
Fluorosis
Fluorosis is a serious dental condition that arises from excess consumption of fluoride. This condition is more common in kids who can't spit out toothpaste when brushing their teeth. When they frequently swallow toothpaste, fluoride will accumulate and cause them problems. Fluorosis can lead to yellow stains on the teeth, and it's not a pretty sight.
Dental Erosion
Dental erosion – an irreversible loss of tooth structure – can be caused by overuse of charcoal toothpaste. When you lose dentin, you risk dental issues such as stain accumulation, gingival recession, and dental sensitivity. Prolonged use of this type of toothpaste can lead to insensitivity to both cold and hot foods. When the dentin is exposed, charcoal can also settle in between the gums, resulting in other complications such as gum inflammation e.t.c.
Unsafe Ingredients
The best toothpaste can contain ingredients that are unsafe for use. Some of them can expose dentin or even create the risk of cancer. Some of the major unsafe ingredients include SLS, Titanium dioxide, Triclosan, Hydrated silica, Carrageenan, Parabens, and Propylene glycol. Their excess use can compromise the health of the consumer.
Ingredients In Toothpaste/And What Are They Good For?
There are several ingredients used to formulate a toothpaste. Below, we will discuss the most popular and important ones:
Fluoride
Fluoride is an active ingredient in several toothpaste products on the market. It comes in three different forms (recognized by the FDA) including sodium fluoride, stannous fluoride (very effective in fighting gum inflammation and sensitivity), and Sodium monofluorophosphate. Manufacturers favor fluoride because it is effective at reducing and preventing cavities. It also helps remineralize tooth structure and prevent tooth decay. However, experts warn that excess fluoride can produce adverse effects that may do your health no good.
Baking Soda
When you see sodium bicarbonate on the packaging a toothpaste, the manufacturer is referring to baking soda. Baking soda has proven to be an effective abrasive to reduce plaque and also decrease gum bleeding that may arise from gingivitis. This ingredient is favored because it's tough enough to eliminate plaque but gentle enough to prevent enamel damage.
Calcium Carbonate
Calcium carbonate is a similar abrasive to baking soda because it helps to remove debris, surface stains, and plaque. With this abrasive and the motion of your toothbrush, you get to scrub and clean the surface of your teeth. Calcium carbonate helps make your teeth clean and smooth after brushing, leaving your smile whiter.
Triclosan
Triclosan is an antibacterial ingredient used in toothpaste to prevent gingivitis – inflammation of the gums. However, some studies have linked this ingredient to endocrine (hormone) disruption. These studies have prompted experts to question the use of triclosan in toothpaste as the Food and Drugs Administration (FDA) already banned its use in soap and body wash. The FDA seems to suggest it is safe to put this agent in your mouth but not on your body – quite strange. Our experts also advise that consumers avoid products with triclosan when they can to ensure their absolute safety.
Sodium Lauryl Sulfate (SLS)
Sodium lauryl sulfate is a chemical compound used as a detergent and foaming agent in toothpaste. It doesn't have a reliable, clean power but only produces foam to circulate the paste to every part of the mouth. Several studies have proven that SLS can irritate the mouth, strip away the lining, thus causing canker sores. If you are already suffering from mouth sores or you don't want any risk of having them, you should go for a toothpaste with no SLS in its ingredient list.
Hydrogen Peroxide
Hydrogen peroxide is a basic whitener that chemically lightens stained teeth. Dentists recommend this compound because of its effectiveness to remove stains. With frequent use, a toothpaste with hydrogen peroxide can produce whitened teeth.
Xylitol
Xylitol is a sweetener that influences the taste of a toothpaste. It also helps to prevent cavities among other benefits.
Titanium Dioxide (TiO2)
Titanium dioxide is chemical compound manufacturers use as a colorant to make their toothpaste white. However, some studies have expressed concern about the inhalation of this inorganic compound because it may be carcinogenic, a risk you want to avoid. Also, titanium dioxide does not provide any dental benefit; it's only used to please those who prefer white toothpaste. Our dental experts advise that you avoid any toothpaste with this compound, so you don't compromise your health.
Hydrated Silica
Hydrated silica is another abrasive ingredient used in toothpaste to help remove biofilm from the teeth. However, it is too rough and can strip away your tooth enamel and dentin, causing sensitivity and gum recession. It's also recommended that you avoid this ingredient when you can.
Parabens
Parabens are chemicals added to toothpaste as preservatives to extend the product's shelf life. Some studies have also claimed that these chemicals disrupt hormone, but the levels in toothpaste are usually considered safe. However, the accumulation of parabens in the body may cause problems in the future, including the risk of breast cancer.
Propylene Glycol
Propylene glycol is a chemical compound toothpaste manufacturers use as a surfactant. It helps the toothpaste glide smoothly out of the tube and keeps it from drying out. Although you may find it with different names — glycerol, glycerine, or glycerin — it's the same molecule. While FDA classifies this synthetic compound as GRAS (generally recognized as safe), it is known to irritate eyes, skin, and mucous membranes. We advise that the use of the propylene glycol be avoided when possible.
Sodium Saccharin
Sodium saccharin is an artificial sweetener toothpaste manufacturers use as a flavoring agent. Experts have advised against its consumption after studies show that it a carcinogen in rats. Although it has not been established to cause cancer in humans, we advise that you avoid products with it if you can to avoid any potential risk.
Carrageenan
Carrageenan is another ingredient you find in some toothpaste brands. It is a food additive extracted from Irish moss (also called red seaweed) and deployed as a thickener. This ingredient is also not very healthy friendly; some animal studies have shown it to create intestinal issues, including colon ulcerations and inflammation. To avoid any possible intestinal trouble, you should avoid carrageenan.
Aspartame
Aspartame is another artificial sweetener deployed as a flavoring agent in toothpaste manufacturing.
Sorbitol
Sorbitol performs two functions: flavoring and holding toothpaste together. It is a humectant that prevents the loss of water in toothpaste. This ingredient traps water in the toothpaste to allow you to squeeze the tube and get a smooth substance. Unlike sugar, sorbitol is a reliable sweetener that doesn't cause cavities.
Taste of the Toothpaste
Everyone is cautious about what goes into their mouth because they want only pleasant things inside. When a toothpaste has a bad taste, you don't want to put up with an unpleasant product for months. If the taste or smell of a certain ingredient doesn't appeal to you, you must avoid toothpaste with the ingredient. We understand that identifying the taste of a product you're yet to buy can be difficult, but thankfully, some retailers offer friendly return policies. You can also check the reviews of buyers so their experience can guide you to make the right choice.
Toothpaste Brands (Rating Per Brand)
There are several toothpaste brands on the market. Some brands are known for whitening teeth, while others are known for tackling sensitivity. We have brought you the top ones after thoroughly studying customer reviews.
Colgate
Colgate, a popular brand founded in 1873, is known as one of the best in the business of fighting plaque. After brushing with a Colgate toothpaste, it deals with plaque bacteria for up to 12 hours. This brand also fights gingivitis effectively. There are different models of Colgate Total that help get rid of plaque and other issues. For example, the Advance Whitening whitens teeth as its name suggests, the Deep Clean deep cleans the teeth as expected, and the Daily Repair fixes tooth damage.
Crest
Crest is another reliable toothpaste brand. Its products can do it all; reduces sensitivity, prevents gingivitis, prevents cavities, fights bad breath, provides tartar control, whitens teeth, and fights plaque. When looking for a product to take care of all-around oral hygiene, this brand is a great bet. Some of this manufacturer's products are Crest Complete, Crest Gum Detoxify, Crest Pro-Health, and many more.
Sensodyne
Sensodyne is a popular toothpaste brand founded in 1961. It is known to specialize in tackling sensitive teeth, and dentists are known to recommend the brand to their patients. Sensodyne toothpaste is formulated to relieve the pain caused by sensitive teeth and also provide hours of protection to teeth and gums. The toothpaste contains the top ingredient, fluoride, thus providing instant relief to cavity and sensitive teeth. Products manufactured by Sensodyne include Sensodyne Whitening, Sensodyne Deep Clean, Sensodyne Rapid Relief, and several more.
Jason
When you see a toothpaste manufactured by Jason, you see a natural product made up of natural ingredients to control tartar. This toothpaste is known to provide reliable protection from tartar buildup. Thanks to the natural ingredients used to formulate it, there's no risk of sensitivity.
Arm And Hammer
Arm and Hammer is a toothpaste brand established in 1867. Although the company started with the manufacturing of baking soda products, as years went by, it started to manufacture oral care products. This manufacturer produces toothpaste products that prevent tooth decay. It uses fluoride and baking soda to create a formula that repairs tooth damage and removes plaque. As a plus, this brand's products boast a refreshing mint flavor that helps consumers maintain fresh breath.
Tom's of Maine
Tom's of Maine is another top toothpaste brand that uses natural ingredients to clean teeth and gums. It is formulated to fight cavities, naturally whiten teeth, and improve overall oral hygiene. This brand is a reliable one to trust with your oral health.
TheraBreath
Several brands of toothpaste contain thickening or foaming agents that don't work to fight bad breath. In fact, the situation can be made worse by ingredients such as SLS. TheraBreath is a top brand that uses natural ingredients to get rid of bad breath. It uses a patented OXYD-8 compound that creates an oxygenated, moist environment that stifles the anaerobic bacteria's growth. Also, this brand enhances saliva flow, effectively getting rid of the bacteria responsible for bad breath. This manufacturer offers two specialty toothpaste products: PerioTherapy – fortified with Xylitol and zinc for healthy teeth and gums and TheraBrite Plus – combines powerful and safe ingredients to eliminate tartar and plaque. These actions stop odour-causing bacteria from surviving, thus defeating bad breath.
Which Toothpaste Should I Choose For A Dental Concern?
There are different dental concerns, and there are specially formulated toothpaste products for them. Below, we will discuss the best toothpaste to use for particular concern:
Cavities
If you want to fight or prevent cavities, you should choose a toothpaste with fluoride. Such toothpaste strengthens your teeth's hard tissues, so they are not prone to developing caries.
Bleeding Gums
The buildup of plaque bacteria is responsible for bleeding gums. For this problem, you should choose a toothpaste scientifically formulated to reduce plaque buildup so that you can reduce the risk of such gums trouble. With regular use of the toothpaste, you can heal the bleeding gums.
Gum Disease
Gum disease is similar to bleeding gums. It is one of the most common dental health issues as thousands of adults suffer from it. There are toothpaste products specifically formulated to fight gum disease. You should choose a toothpaste that fights plaque bacteria and is proven to properly combat gum disease so you can get the best results.
Where Should You Buy Your Toothpaste?
Buying your favorite/preferred toothpaste is now easier than it used to be. Today, you have multiple choices of the place to buy your toothpaste. There are two major stores where you can make your purchase, and we will discuss them below:
Online Store
The internet has made buying and selling easy. Through an online store, you can order a toothpaste from the comfort of your home and have it delivered to your doorstep. There are many online stores available. The likes of Amazon, Walmart, and others have the necessary toothpaste brands you need to buy.
Walk-in Store
This is the most popular and oldest store. When you need toothpaste, you can simply walk into a grocery store and request your preferred toothpaste. This avenue of purchase requires you to leave the comfort of your home and be physically present at the store but the second major store – online store – doesn't require that.
Frequently Asked Questions on the Best Toothpaste
What toothpaste do dentists recommend?
Generally, dentists recommend toothpaste with fluoride for adults due to its capability to prevent decay, strengthen enamel, improve oral health. They make recommendations based on users' peculiarities. For example, fluoride toothpaste is not recommended for young children who are prone to swallowing toothpaste. There are specially formulated toothpaste products for children that are rather recommended by dentists. Also, for people suffering from sensitive teeth, dentists recommend toothpaste products formulated to reduce tooth sensitivity.
What is the best toothpaste to make your teeth whiter?
Teeth sustain stains from foods and drinks over time, a situation that can displease you. White teeth are quite attractive, and they must be made or kept white. There are even toothpaste products that can make your teeth whiter as long as they are formulated with the right ingredients. You need to buy the right product to get the best results. As we established in our review, the Colgate Optic White Renewal Teeth Whitening Toothpaste is the best toothpaste to make your teeth whiter. It has all the ingredients needed to remove stains and brighten your teeth.
Is Sensodyne better than Colgate?
Sensodyne and Colgate are two top toothpaste brands. Many consumers favor them thanks to their capabilities to provide excellent oral care. Sensodyne is best known for its capability to tend to sensitive teeth. When a patient complains of minor pain or sharp knock, the dentist is likely to recommend a Sensodyne toothpaste before any other brand. This is because of Sensodyne's unique formulations to help consumers over sensitivity pain. Apart from sensitivity relief, this brand also offers dental benefits such as cavity protection, whitening, and fresh breath.

On the other hand, Colgate is best known to use abrasive materials to scrub plaque from the teeth and remove surface stains, thereby protecting consumers from the risk of cavities.

Both brands offer great benefits, depending on the specific needs of the consumer. It's almost impossible to determine the better brand. They both guarantee top performances, so we recommend that you make a choice based on your needs and preferences.
What is the best toothpaste for a fresh breath?
Bad breath or halitosis is a pretty bad oral condition that no one wants to suffer from. When you suffer from this condition, your self-esteem is likely to take a hit, but there are oral care solutions that can come to your rescue. In fact, there are toothpaste products specifically formulated to fight bad breath. Although there are many effective options on the market, we identified the Thera Breath Fresh Breath Toothpaste to be the best toothpaste for fresh breath. It combines impressive ingredients to leave you with freshened breath after cleaning your mouth. Consistent use helps get rid of bad breath completely.
What is the best toothpaste against cavities?
Cavities arise when the teeth's damaged areas develop into tiny holes. They are caused by snacking, sugary drinks, poor oral hygiene, and bacteria. While you can control the consumption of certain foods to prevent cavities, you need help to fight bacteria. You also need to develop proper oral hygiene to ensure the problem is defeated. The best toothpaste against cavities – Colgate Cavity Protection Toothpaste – provides the best care you can get to avoid this issue. It is formulated with an active ingredient, fluoride, that has been proven as a reliable and powerful compound to greatly reduce cavities.
Final Verdict
There are several dental problems troubling people and the right oral care product are required to surmount them. This article comprehensively reviewed the best type of toothpaste products on the market. It also discussed the details that a prospective buyer should get familiar with to make the right choice. When looking to buy the best toothpaste, you must buy a product that is formulated to deal with the specific dental problem you want to fight or prevent. Keep your smile bright, shiny, healthy and white!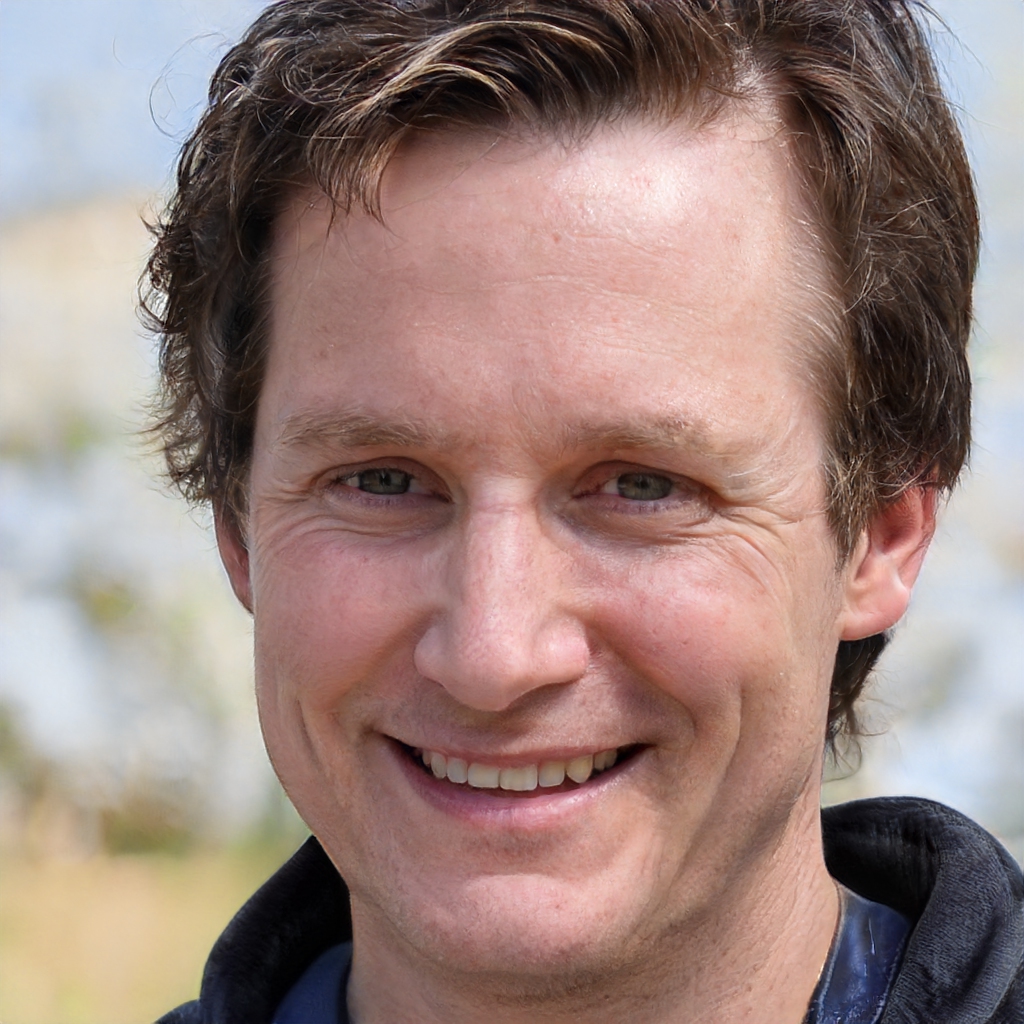 Dr Michael Jones is the proud founder of The Toothbrush Expert. He has been working as a dentist for 21 years now. Besides his work as a dentist, Michael wants to help people to find the right dental products. His goal is to provide everyone with honest expert reviews on all kinds of dental care products.