Your gum health is highly dependent on your dental hygiene. Most gum diseases are caused by plaques attaching to the teeth. However, most people rely on toothbrushes to achieve germs-free teeth. The truth is that most of those hard-to-reach regions of the teeth are difficult to clean using only a toothbrush. However, the clinically-proven way to free your gum from bacteria is by using the best cordless water flossers.
Gum diseases might vary from mild to serious ones. Some noticeable symptoms are bleeding, bad breath and inflammation around the teeth. Nevertheless, these symptoms might aggravate from mild to a more severe problem causing bone loss, tooth loss, tissue damage, and other complicated risks.
Similarly, employing a water flosser is indisputable for anyone who values their gum health. According to clinical research, patients who water floss daily and brush their teeth as instructed quickly recover from gingivitis compared to people who only use toothbrushes without water flossing. Furthermore, a study found that utilizing any of the recommended oral irrigators in combination with regular brushing can help to reduce plaque and enhance tooth health.
With all of the benefits and scientific evidence supporting cordless water floss and gum health, dental health is also dependent on consistent usage of waterpiks.
All medical content on this site, including this guide and other product reviews, is written by our team of experienced writers and researchers. All writers from The Toothbrush Expert are recommended and reviewed in the industry. You support us through our editorially chosen links, which earn us commission. Learn more

All of our picks have the American Dental Association (ADA) Seal of Acceptance.
Does a Cordless Water Flosser Remove Stains?
Stains are one of the most common dental problems which might affect your confidence. It's not strange to see fellows with plaque-free but discoloured teeth. Sounds awkward, right? Mostly, these stains are reactions to certain feeding habits and lifestyles. People use various methods to remove stains from their teeth, including home cures and professional procedures.
However, depending on the severity of the stain, a water flosser can effectively remove teeth discoloration. You might use oral irrigators such as Sonicare air floss, Waterpik cordless flosser, etc., to remove food debris, plaque and bacteria. But consistent usage of water flossers might reduce teeth discoloration.
As earlier stated, the continuous usage of water flossers can remove food debris, which might affect the teeth's colour. The methodology behind this effect is that flossers pressure between and around the teeth can forcefully splash off any stain-causing dirt between the teeth. However, the power to smile radiantly and shine your white-sparkling teeth lies in the consistent usage of your water flossers.
Alternatively, you can use some whitening agents in the flossers water tank to get faster whitening results. Even as cordless water flossers focus on plaque removal, they can work effectively to reduce teeth discoloration and remove stains.
Preview
Best Choice
Preview
Waterpik Cordless Advanced Water Flosser For Teeth, Gums, Braces, Dental Care With Travel Bag and 4 Tips, ADA Accepted, Rechargeable, Portable, and Waterproof, White WP-580
Panasonic Professional Water Flosser for Braces, 2-in-1 Cordless, Portable Oral Irrigator with Jet Nozzle & Tuft Brush, EW1213A, White
Waterpik Water Flosser Cordless Dental Oral Irrigator for Teeth with Portable Travel Bag and 3 Jet Tips, Cordless Freedom ADA Accepted, WF-03, White
Best Choice
Preview
Preview
Waterpik Cordless Advanced Water Flosser For Teeth, Gums, Braces, Dental Care With Travel Bag and 4 Tips, ADA Accepted, Rechargeable, Portable, and Waterproof, White WP-580
Preview
Preview
Panasonic Professional Water Flosser for Braces, 2-in-1 Cordless, Portable Oral Irrigator with Jet Nozzle & Tuft Brush, EW1213A, White
Will Cordless Water Flosser Remove Plaque?
Yes, water flossers remove plaque effectively. However, there has been some dispute about the effectiveness of water flossers versus string floss. However, science has proven that water flossers can effectively remove plaque from treated areas, with a removal rate of 53%.
It's no longer a truth that traditional flossers are highly effective in removing plaques. But considering the aftermath of string floss, misuse may be enough reason to seek an alternative to the traditional approach. Aside from the general complications such as bleeding, some patients are medically unfit to use string flossers. However, with advances in technology, modern water flossers came into existence. And these cordless water flossers use clinically proven pulsation and pressure combinations to remove plaque effectively.
Plaques are thin biofilms clinging to the teeth surface over a while. This plaque can be difficult to remove and may lead to bacterial infection. But with water flossing, both the surface and between the teeth can be rid of every plaque.
Over some years back, there has been a series of research to quantify the effectiveness of water flossers compared to traditional string floss. Most of the results favoured water flossers. These researches proved that oral irrigators could reduce gingivitis by over 50% than the string technique. Not only that, but persons with dental issues, including bridges, crowns, implants, and braces, can use water flossing to maintain their dental hygiene properly.
Finally, with more than three pieces of proof supporting the efficacy of water flossers, you can trust them to remove plaque. In 2019, the second research utilized an electron microscope to confirm the initial stance from 2015. And the result revealed that water flossers removed close to 99% of plaque in the treated area.
What Water Flosser Do Dentists Recommend?
The American Dental Association recommends water flossers with the ADA seal of approval for plaque removal. By now, you know the health implications of plaques when stuck to the teeth for a while. Dentists explained that using water flossers with American Dental seals can also help to reduce gingivitis. Similarly, these oral irrigators are effective for people with different dental conditions.
People who lack skills in using traditional floss can easily implement water flossers. Interdental cleaning, however, is recommended by dentists as an important element of a daily dental care program. They also recommended brushing twice a day and going to the dentist regularly to maintain a continuous healthy oral life.
However, dentists recommend some popular water flossers with the ADA seal, which are listed below:
Waterpik battery operated water flosser
Philips Sonicare power flosser
Waterpik water flosser
Waterpik sonic-fusion toothbrush or flosser
The Waterpik whitening water flosser
Waterpik cordless advanced
Sonicare airfloss
Is Waterpik the Same as Water Floss?
Waterpik and Water floss are two terms you should be familiar with by now. Now you're probably wondering the difference between a Waterpik and water floss. However, the clear response is that there is no difference. The phrase "water flosser" refers to a modern floss that is an alternative to string floss, while a Waterpik is a popular water flosser brand. But currently, the companies name (Waterpik) and the terminology (Water flosser) have become synonymous.
Waterpik Cordless Advanced Water Flosser WP-560
Full product review Waterpik WP-560
Which One Cleans Better: Airfloss or Water Floss
One major thing to understand with these two dental flossers is that they both clean the teeth and prevent gum disease. Their disparities, however, stem from their respective techniques.
Firstly, Waterpik uses a constant stream of water, whereas Sonicare air floss uses air streams with little drops of water. But both water floss and air floss are hygienic in achieving a healthy gum. Nevertheless, which one is better and more effective?
According to a study published in the Journal of Clinical Dentistry in 2012, Waterpik had greater skill in removing plaque from tooth surfaces than Airfloss. One of the study's conclusions was that using a water flosser was 80 per cent more effective than using air floss in reducing gingivitis. In addition, water floss outperformed air floss in the majority of the research. As a result, Waterpik is preferable to air floss.
Most significantly, before deciding on the appropriate interdental treatment, you should assess your dental condition.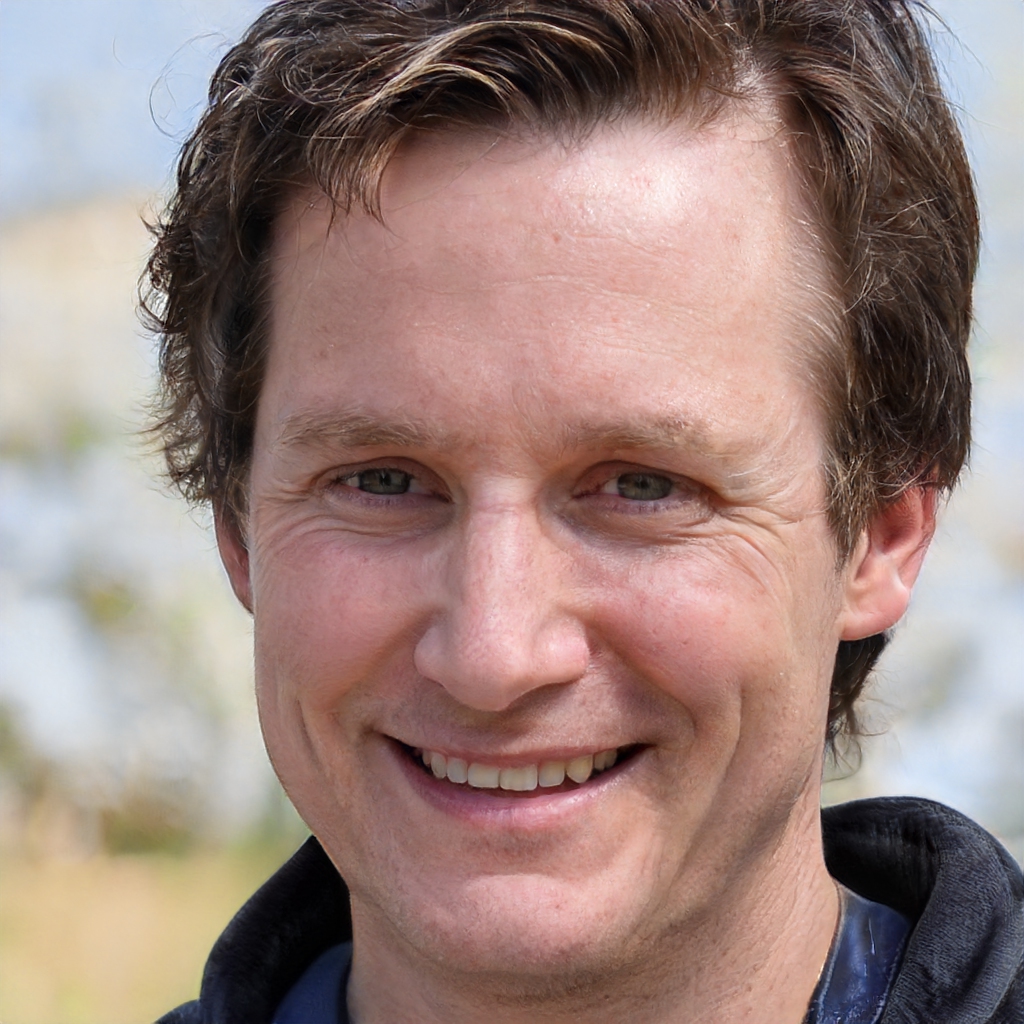 Dr Michael Jones is the proud founder of The Toothbrush Expert. He has been working as a dentist for 21 years now. Besides his work as a dentist, Michael wants to help people to find the right dental products. His goal is to provide everyone with honest expert reviews on all kinds of dental care products.