If you are struggling with any dental condition, whether it gingivitis, plaques, bad breath, discolored teeth or you have difficulty with mobility that impairs brushing, opting for an electric toothbrush and water flosser combo is your best bet.
While an electric toothbrush is an easy and quick way to keep your gums and teeth healthy, water flossers allow you to easily remove food particles, plaques, bacteria, and generally clean between teeth, thus enabling you have the whitest teeth and brightest smile.
As a result of the many benefits of an electric toothbrush and water flosser, many are eager to opt for it. The problem, however, is choosing the ideal product that best addresses a specific problem. Not to worry though, this article outlines the best electric toothbrush and water flosser combo for specific conditions. Let's get at it already, shall we?
All medical content on this site, including this guide and other product reviews, is written by our team of experienced writers and researchers. All writers from The Toothbrush Expert are recommended and reviewed in the industry. You support us through our editorially chosen links, which earn us commission. Learn more

All of our picks have the American Dental Association (ADA) Seal of Acceptance.
1 – Electric Toothbrush and Water Flosser Combo for Teeth
If you are looking for an excellent flossing toothbrush combo, then the Waterpik Sonic Fusion is an ideal option. The sonic fusion 2.0 is easy to use and features two water flossing brush heads. It also features 10 pressure sensors, a two-minute timer, a rechargeable indicator, and a sleek, aesthetic black, gold and white design.
Waterpik Sonic Fusion 2.0 Professional Flossing Electric Toothbrush and Water Flosser
Pros
Features a deluxe travel case for easy and classy carriage
NiMH battery with recharge indicator
Easy to use with an aesthetic design
Cons
2 – Best Electric Toothbrush and Water Flosser Combo for Implants
WCC-01 Complete Care 9.0 Sonic Electric Toothbrush and water flosser is recommended by several dentists as a great product for implants. The product saves counter space and power outlets due to its portability and features three cleaning modes including massage, white and clean.
The included water flosser reaches deep within the teeth and gum lines to remove plaques and debris missed by brushing; it's great for sound oral care. Also, the product has a high-volume reservoir and flow control with a convenient on/off button for easy water control. Besides, there are two brush heads included, five water trips, a toothbrush travel case, and tip storage guides.
Waterpik CC-01 Complete Care 9.0 Sonic Electric Toothbrush with Water Flosser
Pros
The product has a two-year warranty
Features 10 pressure settings and a sound pressure control
Has a large-volume reservoir
For implants
Cons
3 – Electric Toothbrush and Water Flosser Combo for Bridges
If you are looking for an ideal electric toothbrush and water flosser for bridges, then you may want to take a look at Aquasonic combo toothbrush and flosser. The product features six clean modes and an upgraded DIY mode. It also has 3 optional toothbrush modes that include normal, soft, and pulse. The long-lasting battery and IPX7 waterproof casing and high quality dental mouth mirror make it an ideal brush when wearing bridges, while its 4 brush heads and 4 different replacement jet tips make it the one product you can't overlook.
Aquasonic Water Flosser and Electric Toothbrush Combo
Pros
Durable battery life
high quality dental mouth mirror
Perfect when wearing bridges
Cons
4 – Electric Toothbrush and Water Flosser Combo for Braces
Mouth Armor features 3 unique flossing toothbrush modes including pulse, high and low, to give enhanced floss and deep cleaning action also behind your brackets. The oral irrigator massages the gums, while the toothbrush with its ergonomic design produces 38000 VN. The brush features a smart auto-timer and 4 brushing modes (gum-care, whiten, clean and polish) making it ideal for those with braces. Besides, it enhances teeth whitening and has a long-lasting battery that can last up to 6 weeks when fully charged. A set of Mouth Armor includes a toothbrush, charging station, travel case, USB adapter, water flosser, 4 toothbrush heads, travel bag, USB charging cable, and 4 flossing tips.
Mouth Armor Sonic Electric Toothbrush and Flosser
Pros
It has three flossing modes
Battery is durable
Contains a travel case, bag, USB cord, and charging base
Cons
Stops functioning over time
5 – Best Electric Toothbrush and Water Flosser Combo for Sensitive Teeth
Philips Sonicare Flosser & Toothbrush System 7000, HX3921/40 is ideal for those with sensitive teeth. This electric toothbrush and flosser combination delivers exceptional, deep, and invigorating plaque, stain, and dirt removal. It deploys the help of patented sonic technology and has a rechargeable toothbrush that cleans between teeth without hurting your gum. There are three cleaning modes and settings to choose from and a unique microdroplet technology that can be used with a mouthwash. When used consistently, Philips Sonicare can reduce the cavity and ensure healthy gum. Best of all, it's also ideal for use with implants, orthodontics, and veneers.
Philips Sonicare Power Flosser & Toothbrush System 7000, HX3921/40
Pros
Features three cleaning modes
Has a micro-droplet technology?
Conations a charging base
Cons
Factors to Consider When Selecting an Electric Toothbrush and Water Flosser Combo
While the best electric toothbrush and water flosser combo is better than traditional brushing and flossing, it's not enough to purchase any product that catches your fancy as you may choose wrongly this way. When selecting an ideal brush and floss combo, it's important to look out for certain factors. This will help you make the right decision.
Quality
To start with, consider products that have the American Dental Association (ADA) seal of acceptance as not all electric toothbrushes and water flossers have this seal. Only products that meet the required standard have the seal. Also, consider the ergonomic design of the product, its the casing, and its material.
Battery Life
If you are constantly moving from one place to another, then it's only wise to consider products that are rechargeable and have a long-lasting battery. Consider a product that is made of NiMH battery and can last for several days without needing to be recharged.
Number of Users
Electric toothbrushes and water flossers can be used by several people; however, each person must have their brush head. Fortunately, many electric toothbrushes come with several brush heads and water flosser tips. Thus, choose a product that offers more than one of these so you can share with family and friends.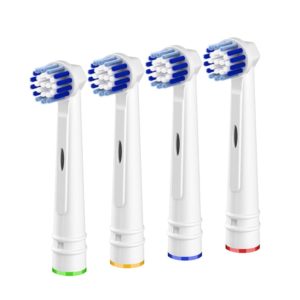 Price
Price is perhaps the most important factor to consider when choosing the best electric toothbrush and water floss. An ideal product shouldn't cost an arm and a leg but should still offer great value. Various product has various price tag depending on the features and quality. Go for something within your budget.
Other Factors
Some other factors to consider include the reservoir capacity. It's always ideal to choose a product with a large-volume capacity, this way you don't always have to refill. Also, consider a product with a decent number of pressure settings and sensors.
Conclusion
Water flossers and electric toothbrushes are great for achieving and maintaining sound oral health. They combine well to deliver deep cleaning and removal of particles, stains, plaques, discoloration, and others from the mouth. We have not only dissected the best electric toothbrushes and water flossers there are, but we have also brought you buying guide that will help you make the best decision. Equipped with this vital information, nothing should stop you from smiling and baring your teeth for all to see.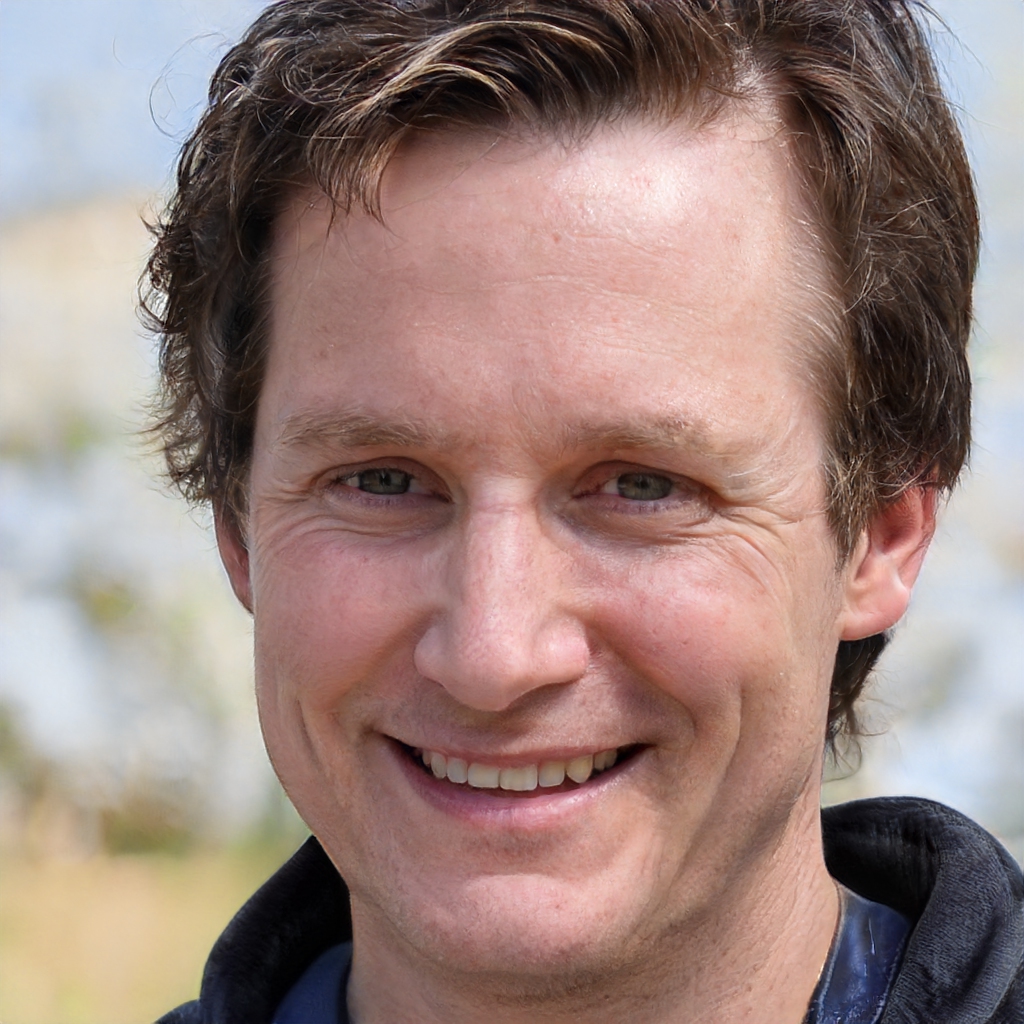 Dr Michael Jones is the proud founder of The Toothbrush Expert. He has been working as a dentist for 21 years now. Besides his work as a dentist, Michael wants to help people to find the right dental products. His goal is to provide everyone with honest expert reviews on all kinds of dental care products.