All medical content on this site, including this guide and other product reviews, is written by our team of experienced writers and researchers. All writers from The Toothbrush Expert are recommended and reviewed in the industry. You support us through our editorially chosen links, which earn us commission. Learn more

All of our picks have the American Dental Association (ADA) Seal of Acceptance.
What Are Dental Braces?
Dental braces are simply orthodontic tools designed to straighten misaligned and crooked teeth. They are not used for only functional reasons such as correcting a patient's smile and realigning their jaw, they are also used for aesthetic reasons. Essentially, some patients want to realign their teeth while others only want to colorize their smiles.
Braces typically don't discriminate based on age. But kids between 10 and 14 years old are the most common age group for treatment.
How Do Dental Braces Work?
Orthodontists consider a variety of factors before administering orthodontic treatment on patients. For clarity, patients' needs, age, and jaw & teeth structure differ. These factors help orthodontists to decide the right treatment for specific patients. At least seven main components connect to make braces. These components are specially designed to realign teeth as well as create healthier smiles. They are:
Bracket
Archwire
Chain Elastic
Coil
Wire Ligature
Elastic Ligature
Rubber Band
Types of Braces
Braces are available in different types and more than a hundred brands. Adults have more aesthetic options to choose from. For instance, they can decide to go for clear ceramic braces if they're not interested in visible metal braces. There are four popular types of dental braces and we will dissect each of them below:
1 – Traditional Metal Braces
Traditional metal braces are easily the most popular and effective orthodontic treatment option available. Apart from that, they're also quite affordable. While fixing overcrowding, metal braces also reposition the jaw and align the teeth. During routine checkups, orthodontists easily move and realign the teeth in small increments.
Traditional metal braces are the most common option for teens and children. Adults who don't mind visible metal brackets also have options in traditional braces. A pro of the traditional braces is that you're also able to choose your own color. You can choose red braces or blue braces or almost any color you can think of.
2 – Clear Braces
Clear braces – also known as ceramics or invisible braces – have the same shape and size as metal braces but they are designed to be less noticeable. So, patients who don't want their braces to be visible opt for ceramics. Clear braces feature tooth-colored brackets, meaning they easily blend in with the teeth.
Moreover, invisible braces' elastic components are either white or see-through. These braces are perfect for adults and teens.
3 – Lingual Braces
Lingual braces – although lesser-known – offer an alternative to traditional metal braces. Essentially, you can decide to go for lingual braces if you don't like the idea of traditional braces. The main difference between the two types is that lingual braces enable wires and brackets to be placed on the back of the teeth. Apart from that, lingual braces use the same methods and hardware as traditional metal braces.
4 – Clear Aligners
If you're looking for another "invisible" treatment option, clear aligners – like Invisalign – are designed for you. They are removable and minimally invasive. Clear aligners typically cost you the same dollars as traditional metal braces. For treatment, you have to wear each aligner for up to three weeks as the teeth slowly move.
Besides, clear aligners demand fewer in-office visits. They are an ideal option for adults and teens.
Discover the best dental care products to use when you have braces according to our experts:
Read our articles on best toothbrush for braces, best Waterpik for braces, best toothpaste for braces and best mouthwash for braces if you want to read an in-depth article about our ways of testing.
Braces and Headgear
Have you ever heard of orthodontic headgear? If you haven't, you are about to find out. Headgear is a device engineered to treat different bite problems. It attaches to your head or face with the aid of a neck strap. This device is usually used for treatment if a child has an underbite, overbite, crossbite, open bite, or overjet.
Besides, braces can straighten most mild to moderately crooked teeth. Headgear is only used together with braces. While braces move teeth, headgear influences the jaws' growth.
Orthodontic headgear is an appliance that treats a variety of different bite problems. The appliances attach to your face or head with a neck strap. Treatment is usually only necessary if a child has an overbite, underbite, overjet, crossbite, or open bite. Most cases of mild to moderately crooked teeth can be straightened with braces alone. Headgear is ideal for only children due to their partly developed jaws.
Placement of Braces & Treatment Plan
How do you know which treatment option to go for? What is the treatment plan? These and more will be answered below:
Consultation
The first thing to do if you think you or your child requires orthodontic treatment is to visit an orthodontist. You require an in-depth consultation before braces' placement. The orthodontist then uses individual needs to recommend the best treatment option.
Before Treatment
After a treatment option has been recommended, the teeth have to be deep-cleaned by a dentist before braces' placement. If you need other dental care treatments such as cavity fillings, tooth extractions, or periodontal disease treatment, you should complete them before your orthodontic treatment.
First Appointment
Your mouth's x-rays are taken during your first meeting with an orthodontist. Custom molds are also made.
Placement of Braces
This process requires the orthodontist to first dry your teeth and then place the braces on them using a special adhesive. After, the orthodontist uses a curing light to harden the adhesive and also sets the bond. The orthodontist then connects the archwire through the brackets and adds the ligature to make all the materials stay in place. This appointment usually takes about two hours.
Follow-Up Appointments
The first follow-up appointment is usually scheduled within 4-8 weeks after placement. In a routine move, the orthodontist swaps out archwires and elastics to make sure that the teeth are moving in the right direction. Patients are required to visit their orthodontist every 4-8 weeks until the braces get removed. The braces are typically last for about 18 months to 3 years.
Last Appointment
After the braces have served their purpose, the brackets and other materials easily come off. Firstly, the orthodontist removes the adhesive used for bonding, brackets, elastics, and wire. Secondly, the orthodontist cleans the enamel. Lastly, the orthodontist uses a removable or permanent retainer (mouthguard) to make sure that the teeth stay in place.
Aftercare
While your braces are in place, you need to pay extra attention to dental care actions for the best results. You need to combine regular flossing with brushing after every meal or twice daily. This action ensures debris, bacteria, and food particles, don't get stuck between the brackets, thus preventing more threatening dental conditions.
Oral Health Risks of Braces
Apart from improving your appearance, straight teeth also boast dental health benefits. For instance, you get to easily brush and floss between straight teeth, leading to better dental hygiene. However, if your teeth are crooked, it's harder to get rid of plaque. This condition makes you prone to developing dental health issues over time.
Some disadvantages of crooked teeth are:
Cavities (tooth decay)
Decreased chewing abilities
Decreased speaking abilities
Gum diseases, e.g. periodontal disease, gingivitis
Jaw issues and temporomandibular joint dysfunction (TMD)
Loose teeth
Worn down tooth enamel
Tooth loss
Eating With Braces
When undergoing orthodontic treatment with metal, lingual, or clear braces, you have limited food choices. This is because you mustn't ingest any food that is capable of damaging the braces.
For instance, hard and sticky foods easily get stuck between the brackets and are hard to remove. Such a situation can cause decay, loose brackets, and cavities.
Foods that are safe to eat with dental braces:
Soft Fruit
Yogurt
Milk
Soft Bread
Soft Grains
Tofu
Lean Meat
Cooked Vegetables
Smooth Nut Butters
Foods that are not safe to eat with dental braces:
Candy
Hard Fruit
Sugar Foods
Bone-In Meat
Soft Cheese
Nuts and Seeds
Hard Crusted/Toasted Breads
Uncooked Vegetables
Hard Grains
Treatment Cost & Insurance Coverage
Some states require that children get dental insurance for braces. However, adults' insurance may cover only part of the cost.
Although the reason for braces – aesthetic or not – is not considered by dental insurance, most companies only cover treatment if the plan offers orthodontic benefits. They don't pay for treatment if the plan doesn't offer orthodontic benefits.
Some factors, including the type chosen, patient's individual needs, length of treatment, determine the cost of braces.
References
Blue Ocean Publishing Group. The Million Dollar Smile, Changing Lives with Cosmetic Dentistry. 2018.
Hollins, Carole. Basic Guide to Dental Procedures. John Wiley & Sons, Inc., 2015.
Orthodontic Treatment Options. American Association of Orthodontists,
Proffit, William R., et al. Contemporary Orthodontics. Elsevier/Mosby, 2019.
Syrbu, John DDS. The Complete Pre-Dental Guide to Modern Dentistry. 2013.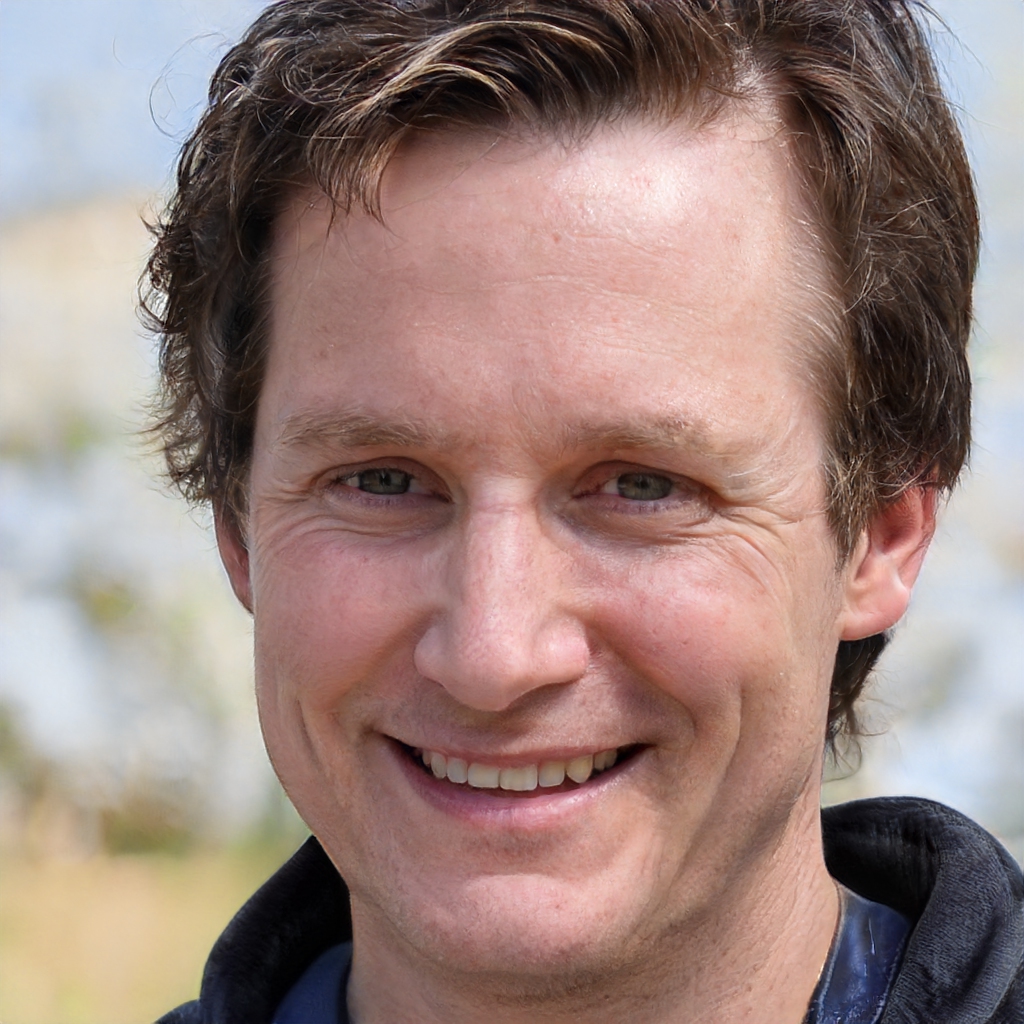 Dr Michael Jones is the proud founder of The Toothbrush Expert. He has been working as a dentist for 21 years now. Besides his work as a dentist, Michael wants to help people to find the right dental products. His goal is to provide everyone with honest expert reviews on all kinds of dental care products.