Tooth decay and cavities are severe oral health issues that require immediate steps to reverse. You don't need to visit the dentist before you can prevent or reverse these problems because toothpaste can help you. Specifically, a toothpaste with high fluoride can help you treat these oral issues. In this article, we will discuss all there's to know about the highest fluoride toothpaste.
All medical content on this site, including this guide and other product reviews, is written by our team of experienced writers and researchers. All writers from The Toothbrush Expert are recommended and reviewed in the industry. You support us through our editorially chosen links, which earn us commission. Learn more

All of our picks have the American Dental Association (ADA) Seal of Acceptance.
Quick Overview High-Fluoride toothpaste (comparison)
Top 10 highest fluoride toothpaste
There are many toothpaste products on the market with fluoride, and choosing the right ones with the highest concentrations of fluoride can be challenging. We enlisted top dental professionals to join our research team and identify the top options on the market. After several tests and thorough research, we chose the following products:
1 – Sensodyne Pronamel Toothpaste, best fluoride toothpaste

(Best Pick 🥇)
Are you looking for toothpaste to protect your enamel and equally remove tough stains from your teeth? Our researchers got you an acceptable option in this Sensodynepronamel toothpaste. The product offers a whitening action that effectively cleans and removes stains from healthier and brighter teeth. It is specially formulated to strengthen and reharden your weakened enamel. Apart from enamel protection, this formula also protects against cavities. It boosts calcium delivery, helping the teeth's remineralization process.
Besides, this toothpaste protects your teeth and gums from acid erosion that may arise from everyday acidic drinks and foods. The product also provides sensitivity relief, protecting your teeth from pain triggers, including heat, cold, sweets, contact, and acids. With three 4 oz tubes in the package, you're in for a complete and valuable experience.
Key Features
Anti-cavity
Whitening action
Enamel protection
Sensitivity relief
Pros
Protects from pain triggers
Removes stains effectively
Strengthens enamel
Cons
Cap is difficult to twist
2 – Colgate Cavity Protection Toothpaste, with Fluoride

(Budget Pick 🥈)
If you're looking for a toothpaste with desirable ingredients, this product won't disappoint you. It doesn't contain mostly undesirable elements such as titanium dioxide, gluten, sodium lauryl sulfate (SLS), and so on. The product boasts a classic mint flavor that isn't too strong but still provides a refreshing taste. The mint ingredient is gotten from American mint farmers.
Also, this toothpaste is formulated with active fluoride and clinically proven to help clean teeth thoroughly and strengthen tooth enamel. The American Dental Association (MouthHealthy) has tested this product and accepted it for its safety and effectiveness in providing excellent oral care.
Meanwhile, the manufacturer offers 6 oz tubes in a package, making the product a cost-effective option.
Key Features
Active fluoride
Anti-cavity
Enamel protection
ADA accepted
Gluten-free
Mint taste
Pros
Strengthens enamel
Great taste
Approved by ADA
Cons
May come with a chemical smell
3 – Crest Gum Detoxify Toothpaste

(Premium Pick 🥉)
Harmful plaque bacteria tend to hide around the gum line, leading to gingivitis. But this toothpaste is specially formulated to deal with those bacteria. It deploys an activated foam formula to penetrate hard-to-reach areas and neutralize harmful bacteria around the gum line. This action is clinically proven to deliver healthier gums.
Moreover, this toothpaste offers a cooling sensation to cool gums when brushing. The cool feeling stays after brushing, delivering a refreshing clean.
By protecting your teeth and gums from these harmful bacteria, you also prevent issues such as bad breath and cavities. The toothpaste delivers cavity protection you can always trust. The package includes three 4.1 oz tubes of toothpaste.
Key Features
Activated foaming action
Plague control
Gingivitis protection
Anti-cavity
Cooling sensation
Pros
Cons
4 – Crest Fluoride Anticavity Toothpaste, High Fluoride
When your dentist prescribes fluoride toothpaste to you, they most probably want it to help you prevent cavities or fight them. This toothpaste provides excellent protection from cavities, thanks to its high fluoride content. With this formula, cavities have no chance of starting.
Besides, this toothpaste has the impressive capability to remove tough stains, delivering effective clean. You don't have to worry about the taste as it boasts a great mint flavor that encourages you to brush twice daily.
With 8.2 ounces, the toothpaste comes with large tubes that offer good value for the money. The product is the perfect size for your entire family. The manufacturer also provides five boxes in a package, making it an excellent deal.
Key Features
Fluoride
Mint flavor
Large tube
Pros
Prevents cavities
Refreshing mint flavor
Great tube size
Cons
5 – CloSYS Fluoride Toothpaste
This product is another fluoride toothpaste with an impressive ability to protect your teeth from harmful bacteria and germs. It contains Cloralstan, an ingredient that can neutralize 99% of bacteria in only seconds. This ingredient naturally activates when it gets into contact with your saliva. The product also neutralizes harmful plaque or dental biofilm, helping to prevent gingivitis.
Moreover, this toothpaste is pH balanced to limit the mouth's acid levels, thereby reducing germ growth potential and making it ideal for sensitive mouths. Thanks to the fluoride present in this formula, it provides excellent enamel protection and combats cavities. The formula also gently eliminates stains.
Furthermore, this toothpaste boasts a mint flavor that leaves you with fresher breath for several hours. The product offers all of these functions without abrasive ingredients that may trouble your oral health. It is available in a 3.4 oz travel size tube.
Key Features
Fluoride
Enamel protection
pH balanced
Mint flavor
Cloralstan
SLS-free
Pros
Protects enamel
pH balanced for controlled acid levels
Doesn't contain abrasive ingredients
Cons
6 – Sensodyne Pronamel Intensive Enamel Repair Toothpaste
Do you have sensitive teeth and also dealing with weakened enamel. This product is a perfect remedy. It contains sodium fluoride and potassium nitrate that help repair acid-weakened enamel for better protected, healthier teeth.
With twice-a-day brushing, minerals penetrate deep into the enamel surface, rebuilding strength in eroded areas. Apart from repairing damaged enamel, the product also protects teeth from acid erosion and cavities.
Also, this toothpaste offers sensitivity protection and lasting relief by protecting your teeth and gums from pain triggers. This extra fresh formula also freshens your mouth and breath, leaving your teeth feeling clean. The package includes three 3.4 oz tubes.
Key Features
Sodium fluoride
Enamel remineralization
Sensitivity relief
Anti-cavity
Pros
Sensitivity relief
Repairs weakened enamel
Prevents cavities
Cons
The package may not contain three tubes as promised
7 – Biotene Fresh Mint Original Fluoride Toothpaste
Do you deal with dry mouth? We got a fluoride toothpaste to help make your mouth always feel comfortable. The product is specially formulated to avoid irritating your dry mouth. This action ensures that the risk of cavities and other mouth infections is mostly reduced.
Besides, this toothpaste uses fluoride to help protect and strengthen your teeth against cavities. With twice-a-day brushing, your teeth are fiercely protected from diseases. The product also offers a fresh mint flavor that freshens your breath and leaves your mouth feeling clean.
With your absolute safety in mind, the manufacturer does not add alcohol, sugar, or SLS to this formula. The 4.3-ounce toothpaste comes with a refund guarantee that is valid for 45 days. You can use the warranty if you're not satisfied with this product. However, the offer is only valid if bought from an authorized seller.
Key Features
Fluoride
Anti-cavity
Fresh mint flavor
Sugar-free
Alcohol-free
SLS-free
Pros
Prevents cavities
Free of potentially harmful ingredients
Refund guarantee
Cons
8 – PRO-SYS Fluoride Gel Toothpaste
If you're looking for an excellent fluoride toothpaste to fight and reduce tooth decay, we found the right product for you. It contains sodium fluoride 0.24% w/w (0.15% w/v fluoride ion) to help neutralize plaque bacteria. The product also boasts an impressive foaming action that reaches hard-to-reach areas of the mouth, such as around the gum line. This action helps to prevent gingivitis and cavities efficiently. 
For a great experience, this toothpaste offers a mild mint flavor that promises freshened breath. It doesn't contain triclosan, an antibacterial agent some studies have shown to alter hormone regulation. The product is accepted by the American Dental Association (ADA), a testament to its effectiveness and safeness.
In addition, the toothpaste is suitable for adults and children two years of age and older. The package includes 4.0 oz tubes of toothpaste.
Key Features
Sodium fluoride
Mild mint flavor
ADA accepted
Triclosan-free
Pros
Removes plaque
Prevents cavities and gingivitis
Accepted by ADA
Cons
9 – Crest Kid's Fluoride Toothpaste, high fluoride toothpaste for kids
This product is another toothpaste with adequate amounts of fluoride. It is specially formulated for kids, and it works hard to protect their teeth from cavities. With proper brushing, this product promises to leave them free of cavities.
Besides, the toothpaste features a fun strawberry flavor that delivers fresh breath and leaves your kid's mouth feeling great. This flavor is also easily loved by kids, and it can encourage your little one to embrace a nice oral routine.
The manufacturer recommends this toothpaste for toddlers and children up to two years of age with proper supervision. The package includes three 4.2 oz tubes of toothpaste for prolonged use.
Key Features
Fluoride
Anti-cavity
Strawberry flavor
Hydrated silica
Pros
Protects from cavities
Great taste
Cleans effectively
Cons
10 – Tom's Of Maine Anticavity Fluoride Children's Toothpaste
This product is another effective toothpaste for kids. Your little one deserves a safe oral care product, and this formula offers just that. It uses naturally sourced and derived ingredients that are safe for your kid's teeth.
Moreover, this natural toothpaste contains fluoride to provide your child with excellent protection from cavities. It also uses silica and calcium to clean their teeth gently. Thanks to its safeness and effectiveness, it is accepted by the American Dental Association (ADA).
With an orange-mango flavor, your little one will enjoy brushing with this toothpaste. The package contains three 5.1-ounce tubes of toothpaste.
Key Features
Naturally derived ingredients
Fluoride
Fruity flavor
ADA Approved
Anti-cavity
Pros
Prevents cavities
Good taste
Approved by ADA
Cons
May leave a bitter aftertaste
Buying Guide on the Highest Fluoride Toothpaste
Fluoride is an essential ingredient for toothpaste, and you find it in a large number of products due to its antimicrobial properties. But buying any toothpaste with fluoride is not enough to get you the right one with the right concentration. Identifying the right one for yourself or your whole family can be tricky. We have developed a comprehensive guide to help you out. This guide provides you all the information you need to make the right choice when trying to buy the highest fluoride toothpaste.
Where do you pay attention to when buying a high-fluoride toothpaste?
When buying the highest fluoride toothpaste, there are some vital factors and features to look out for so you can make an informed choice. We will dissect those factors and features below:
Type Of Fluoride
Fluoride is often found in dental care products because it helps protect against tooth decay by rehardening tooth enamel. It also helps fight cavities. There are three fluoride types found in toothpaste products: stannous fluoride, sodium fluoride, and Sodium monofluorophosphate.
Stannous fluoride
Stannous fluoride is a popular active ingredient in toothpaste. The American Dental Association (ADA) has recognized it as a reliable agent in minimizing tooth decay. Stannous fluoride is also recognized for its anti-cavity, antimicrobial, and anti-hypersensitivity properties. It has been shown to have a good advantage over other types of fluoride.
Sodium fluoride
It also helps strengthen enamel and fight cavities, but it has been shown to lack anti-hypersensitivity and antimicrobial benefits as found in stannous fluoride.
Sodium monofluorophosphate
This is the third type of fluoride recognized by the United States (U.S.) Food and Drug Administration (FDA) to help prevent cavities. It effectively and safely helps to prevent tooth decay like others.
Overall, fluoride aids the remineralization of weakened enamel, thereby preventing tooth decay. All the fluoride types work well, but you can consider a toothpaste with stannous fluoride ahead of others.
Amounts Of Fluoride
Toothpaste products with fluoride contain different levels of the agent. There are products with low fluoride levels, and there are others with high levels of the vital ingredient. You can find the amount of fluoride in toothpaste on the side of its tube, and it is measured in parts per million (ppm).
The most effective toothpaste products contain 1,350 to 1,500 ppm fluoride levels above 1,350 ppm may be too high for children. Dentists may prescribe higher-strength toothpaste if they found you or your kid is at risk of tooth decay. If you need toothpaste for children you can have a look at this review post.
A toothpaste containing at least 1,000 ppm fluoride is suitable for children under three years with supervision. A toothpaste containing more than 1,000 ppm fluoride but not more than 1,350 ppm fluoride is ideal for children between three and six years of age. Adults can brush with a toothpaste containing 1,350-1,500 ppm fluoride. A prescription toothpaste can have up to 5,000 ppm.
Taste of a toothpaste
The taste of toothpaste is important because it determines the ease of you. No one can be comfortable with poor taste. A toothpaste with a bad taste can discourage your kid from maintaining proper oral hygiene. You should ensure you buy toothpaste with a good mint or fruity flavor.
ADA Approval
Toothpaste products with the American Dental Association (ADA) seal of approval have been evaluated for effectiveness and safety by independent scientific experts. All products that earn the ADA seal contain fluoride. You should strongly consider toothpaste with the association's seal because it guarantees enough fluoride to get the job done.
Advantages of a toothpaste with fluoride
A toothpaste with fluoride has many advantages, as we have briefly discussed in previous paragraphs. Below, we will discuss the benefits of toothpaste with fluoride:
Prevents cavities
A toothpaste with fluoride can prevent cavities because of the compound in its formula. It helps dental surfaces to be resistant to bacteria and germs. 
Strengthens weakened tooth enamel
A toothpaste with fluoride can strengthen weakened tooth enamel and prevent tooth decay. It remineralizes the tooth enamel so it can stay healthy. 
Reverses early tooth decay
A toothpaste with fluoride has the power to reverse tooth decay in its early stage. Dentists often recommend high fluoride toothpaste to their clients to halt and reverse tooth decay.
Limits oral bacteria growth
A toothpaste with fluoride has antimicrobial properties that can kill bacteria responsible for the plague, thereby preventing tooth decay and gum disease.
Reduces teeth sensitivity
A toothpaste with fluoride can help reduce teeth sensitivity caused by cold, hot, sweet, and acidic foods. It forms a layer over open dentinal tubules to minimize sensitivity.
Disadvantages of a toothpaste with fluoride
While toothpaste with fluoride has its advantages, it also has its disadvantages. We will discuss the notable ones below:
Dental fluorosis
Dental fluorosis is a condition that arises from the high consumption of fluoride from toothpaste. When you see white spots on the teeth surface, it's a sign that dental fluorosis is present. It tends to affect only kids under the age of eight. Kids also tend to swallow toothpaste, causing them to consume too much fluoride.
Skeletal fluorosis
Skeletal fluorosis is another type of fluorosis. While dental fluorosis affects the teeth, skeletal fluorosis affects the bones. Its symptoms include stiffness and joint pain. This type of fluorosis is capable of altering the bone structure and causing ligaments' calcification. Long-term exposure to toothpaste with fluoride can be blamed for this condition.
Frequently Asked Questions on the Highest Fluoride Toothpaste
What is fluoride?
Fluoride is a natural mineral found in soil, air, and water. It is a common ingredient in toothpaste thanks to its antibacterial and anti-cavity properties to prevent tooth decay and ensure dental wellbeing.

What is the safest toothpaste?
The safest toothpaste is one that contains naturally sourced and derived ingredients. Artificial ingredients such as flavors, preservatives, abrasives, and colors, have been shown to have side effects. Natural toothpaste products tend to be very safe. The safest toothpaste also has an ADA seal because its safeness has been proven.
How does fluoride protect teeth?
Tooth enamel is the teeth's outer covering and made from phosphate and calcium. The saliva also contains phosphate and calcium, helping to keep the teeth healthy. When fluoride mixes with phosphate and calcium, you get the extra defense to prevent cavities and tooth decay.
What are the benefits of fluoride toothpaste?
Fluoride toothpaste offers several benefits. They include cavity protection, prevention of tooth decay, reduction of plaque bacteria, remineralization of tooth enamel, and removal of tartar.
Should children use fluoride toothpaste?
As soon as your baby starts developing teeth, the American Academy of Pediatrics recommends that you begin using fluoride toothpaste to clean their teeth. But babies only require a smear of toothpaste. Children can use fluoride toothpaste, but you should supervise them to minimize swallowing.
Final Verdict
Fluoride toothpaste offers an excellent solution to a plethora of dental health issues. In this article, we dissected some of the top products on the market and how they can benefit your oral health. When looking to buy the highest fluoride toothpaste to prevent tooth decay and cavities, you should go with an option with the right amount of fluoride, good taste, and ADA seal. And always make sure you brush you teeth two times a day with an electric toothbrush. Have a great day and keep smiling.
Make your decision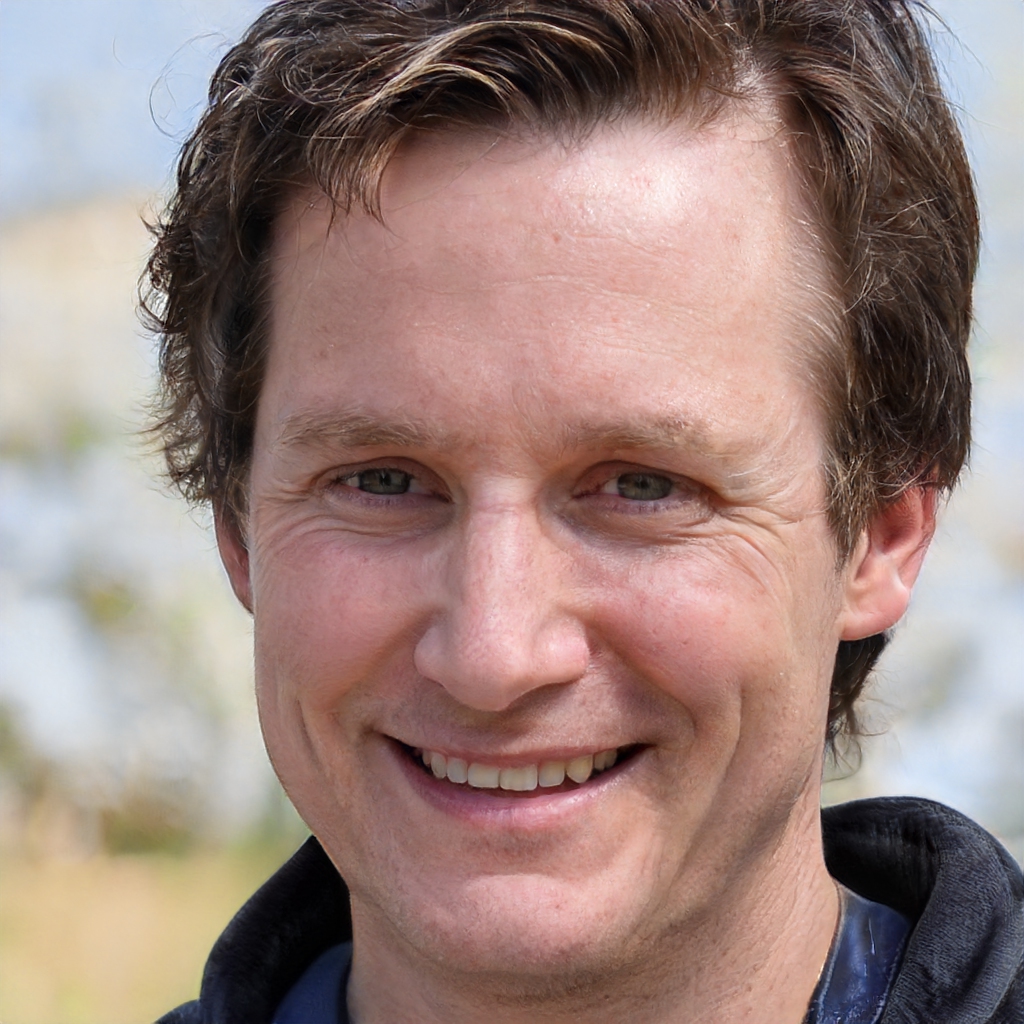 Dr Michael Jones is the proud founder of The Toothbrush Expert. He has been working as a dentist for 21 years now. Besides his work as a dentist, Michael wants to help people to find the right dental products. His goal is to provide everyone with honest expert reviews on all kinds of dental care products.