Brushing manually when you are in a hurry to meet an appointment can be pretty frustrating, especially when trying to follow the doctor's advice that recommends brushing twice daily. But brushing doesn't have to be such an uphill task, not when tons of electric toothbrushes can complete the whole process in no time.
But with the plethora of options available, it's often challenging to decide on the right product. Fortunately, this article shines the light on Oclean Flow Sonic Electric Toothbrush and discovers why it's dubbed the most domestic toothbrush.
All medical content on this site, including this guide and other product reviews, is written by our team of experienced writers and researchers. All writers from The Toothbrush Expert are recommended and reviewed in the industry. You support us through our editorially chosen links, which earn us commission. Learn more

All of our picks have the American Dental Association (ADA) Seal of Acceptance.
All About Oclean Flow Sonic Electric Toothbrush
The Oclean Flow sonic electric toothbrush is a simple yet powerful model of electric toothbrush that is easy to use. It uses smart sonic technology to vibrate the toothbrush head, providing 38,000 rpm of cleaning without having to move the brush. Oclean Flow is IPX7 waterproof and has five modes of operation that differs in the type of movement and motor speed. With one charge, Flow Sonic electric toothbrush can be used daily for up to six months without recharging.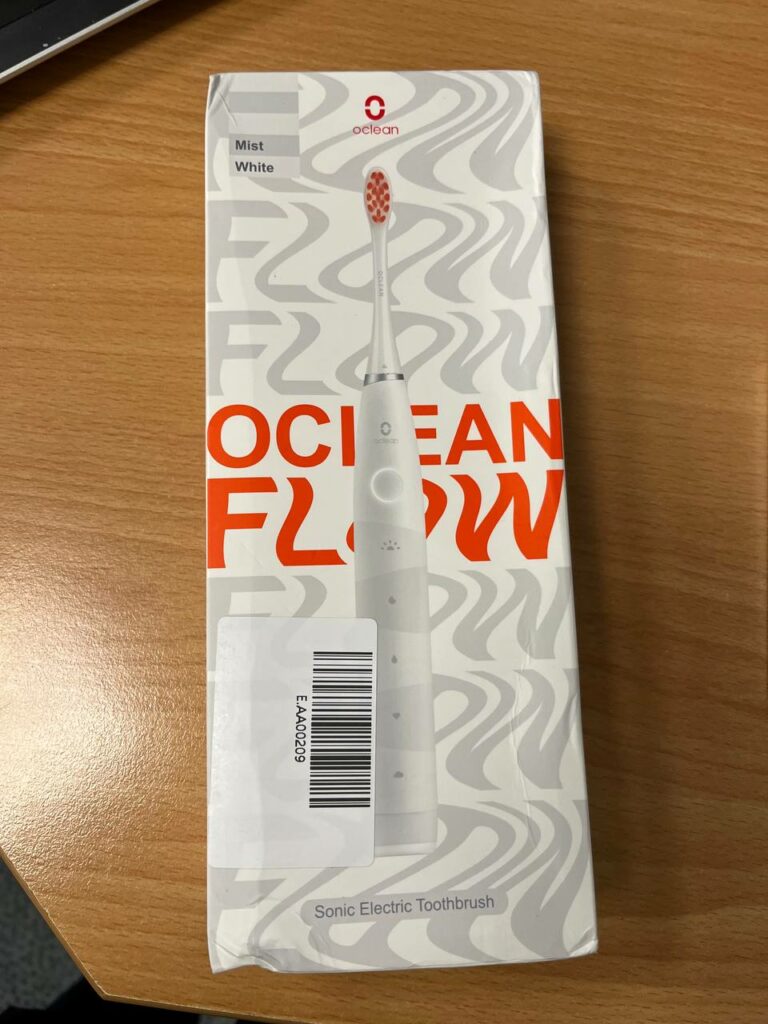 Oclean Flow Sonic Electric Toothbrush Performance
Oclean is a part of Xiaomi, a company known for affordable electric toothbrushes.
The motor provides 38,000 strokes of cleaning movement
It has five operating modes of different movements and speed
One charge lasts up to 6 months
It is IPX7 waterproof
Technologically advanced yet easy to use
What's in the Box?
Oclean Sonic Flow comes in a well-padded cardboard box. The product is over one inch in diameter and weighs 4.7 ounces. When attached to the brush, the length reaches up to 10.2 inches.
The standard Oclean Flow comes with:
Oclean Flow sonic electric toothbrush
A replacement brush
A charger (USB-A to USB-C charging cable)
A user manual
Oclean Flow Sonic Electric Toothbrush Options
Flow Sonic is available in three colors: red, pearl white, and blue. While the blue and red are great, the pearly white color mimics the perfect tooth color that regular brushing with the device will give you.
Oclean Flow Sonic comes with several brushing modes. It also allows you to switch between modes by simply pressing a key.
Strips of color indicate the modes, and these stripes have different icons for their different cleaning mode. When a mode is active, the switch is light, and the icon is also highlighted.
Key features
| | |
| --- | --- |
| Function | Oclean Flow Sonic Electric Toothbrush |
| Maximum speed | >=38,000 RPM |
| Battery capacity | 2,500 mAh |
| Power | 5 watts |
| Model | F5002 |
| Charging method | USB-C |
| Power input | 5V at 1A/5W |
| Charging time | <5 hours |
| Standby time | >180 days (lowest density) |
| IP Rating | IPX7 |
| Operating modes | Five modes (Cleaning, Gentle, Dusk, Dawn, and Whitening) |
| 2-minute timer | Yes |
| Mode memory | Yes |
| 3-second gradual power-on | Yes |
| Colors | Red, blue, white |
Oclean Flow Sonic Pros and Cons
Some of the advantages and disadvantages of Flow Sonic include:
Pros
Well balanced unit
Provides up to 180 days of battery life for long-lasting use
The brush head is designed to reach the back of the teeth
USB-C charging makes it easy to travel with
Features a 30-day money back guarantee but there are terms and conditions attached
Cons
Mode lights could be brighter
Should have a travel case
It does not have a charge level indicator
Product Design
Oclean consists of two pieces, the brush head, and the control handle. There is also a model with a single head and another with four extra brush heads. The product is available in white, red, and blue.
Oclean Sonic is easy to use; you only need to align the front of the brush with the front of the handle and then slip the brush head into the blade. While the head has an alignment indicator, the handle does not, a concept we found weird. Despite this, it's obvious to know how to install the head.
The unit is the size of a toothbrush with a power button indicating the modes, including morning and night standard cleaning whitening. Each mode is designed to work differently: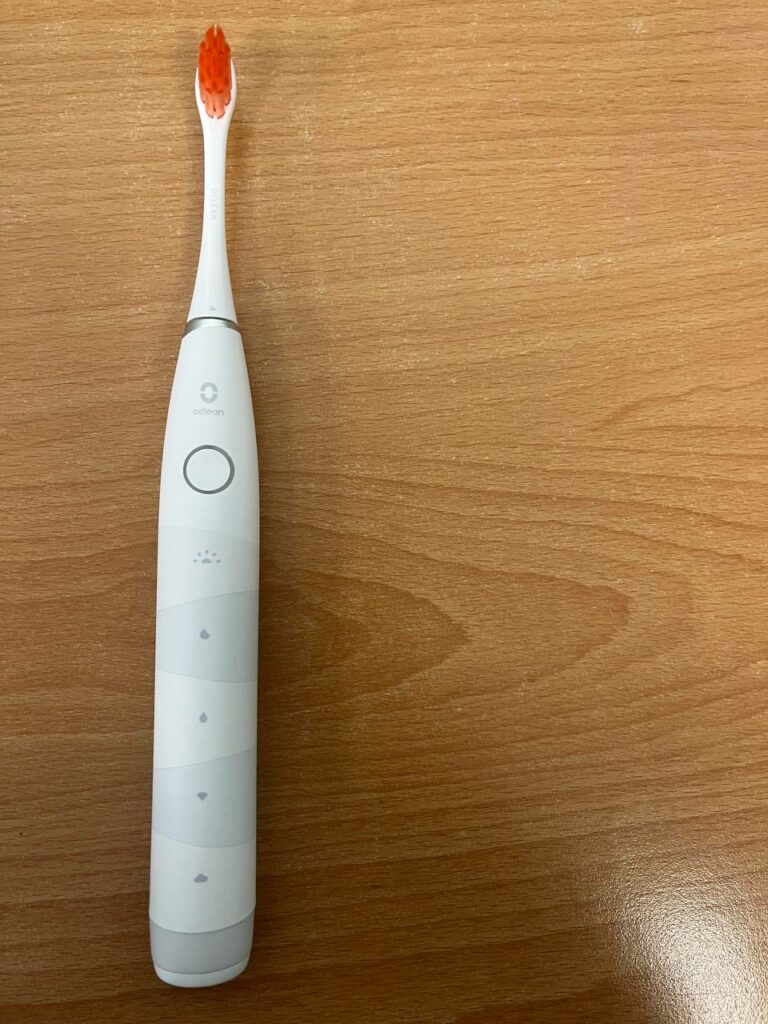 Morning Mode: The morning mode is designed to rid the teeth of the overnight buildup of plaque and dirt. It has a higher vibration mode.
Night Mode: The night mode vigorously removes the day's grime. It has a high vibration rate, ensuring it provides a thorough and deep clean of the user's teeth.
Standard Mode: In Standard mode, the vibration is high enough to provide regular cleaning.
Whitening Mode: The Whitening mode removes stains from tobacco, coffee, and so on. The vibration rate is the same as the Standard mode but with reduced secondary vibration.
Gentle Mode: The Gentle cleaning mode is designed for those with sensitive gums and teeth. It has a gentle cleaning mode; you will barely notice you are brushing.
Upon powering the brush, the brush oscillates for about three seconds, and the indicated mode illuminates dimly. Upon pressing the button again within five seconds, the mode changes to the next. When the time elapses, the brush turns off, and the last mode used is what it starts with upon powering it on the next time.
It has a power indicator that's easy to view. When charging, the ring flashes while a flashing red light indicates a low battery. Unfortunately, there's no charge level indicator. There's a USB-C charging port at the base of the handle; this is concealed by a rubber covering that snaps back in place when opened. The bristles are soft and made of soft nylon for easy, providing thorough, yet gentle brushing.
Battery-wise, Sonic Flow has a long-lasting battery. The battery has a capacity of 2500mAh, lasting up to 180 days.
Which Brush Heads Are Compatible?
All accompanying brush heads are compatible with the Oclean Flow Sonic electric toothbrush. The toothbrush is attached with a Maglev brushless motor with a speed capacity of 38,000 rpm. The frequency of vibration depends on the mode selected.
How to Install Oclean Sonic Flow Electric Toothbrush
Installation is relatively easy. It involves charging the handle and then attaching the head. Once this is done, the brush is ready to use.
How it works
The model delivers a speed of 38000 rpm; this is about 127 times faster than using a manual toothbrush. The five modes are arranged vertically, with morning mode at the top, night mode, standard cleaning, whitening, and gentle. The speed and power increase in ascending order, but the last mode (Gentle cleaning mode) operates quietly.
Also, the brush has different movements for its different modes. For instance, the whitening mode moves as though it's jerking. Besides, while the speed of operation is not indicated on the product, its represented by asterisks on the company's website.
The night mode has the highest brushing intensity, represented by five asterisks, while the Standard and Whitening cleaning modes have a brushing intensity of four asterisks each. The gentle mode has the lowest brushing intensity, represented by two asterisks, while the Morning mode has a vibration intensity of three asterisks.
There's an in-built timer; this beeps to alert users every 30 seconds of brushing and automatically turns off after two minutes. The operation is entire as the product uses unique ultrasound technology to ensure that even at maximum speed, it's almost silent.
Gratefully, Flow Sonic leaves a feeling of freshness that lasts for a long time. First times will find its use discomforting, but this should go away within 7 to 14 days as indicated in the manual. Sonic Flow is also compatible with dental braces.
Settings
Although Sonicare Toothbrush is patented, a concept that differentiates it from sonic electric toothbrushes, it's all a part of one giant company. The Sonicare app is different because it is designed to help users monitor their habits. It monitors brushing habits such as the amount of pressure put on the brush and how long you brush and can indicate when you have reached every part of your mouth. The app also provides tailored advice to users.
How Does the Oclean Flow Sonic Electric Toothbrush Review Compare To Other Products?
Oclean Flow Sonic is better than other options. It has the following advantages over other options:
Clean the teeth more thoroughly, thereby whitening the teeth over time
Flow Sonic is safer to use and features less wear on the teeth than other options
Reduces bleeding gum, periodontitis, and other oral diseases
How To Use the Product?
Oclean Sonic Flow, like most electric toothbrushes, has a small circular head that rotates back and forth to clean the teeth. It combines pulsing and vibrating to help rid the teeth of more plaques. The vibrating brush moves side to side at high speed.
To use Sonic Flow, take the following steps:
Gently place the head into the brush's head. Check between the brush casing and the head for a small gap; this is what controls the nozzle.
Apply a small quantity of toothpaste to the brush. This will prevent splattering the paste all over the place.
Wet the brush with water and place it in the mouth.
Switch on the brush and begin cleaning
Place the bristle at an angle of 45o along the gum line for proper cleaning.
Grab the handle of the brush and move slowly in circular motions. Ensure you do not move it too much
Hold the brush to each tooth for up to 3 to 5 seconds
After cleaning, rinse the brush with water

Caring for your Oclean Flow Sonic Electric Toothbrush
A part of good oral care practice is knowing how to care for your electric toothbrush. Here are some dos and don'ts when caring for your Sonic Flow electric toothbrush.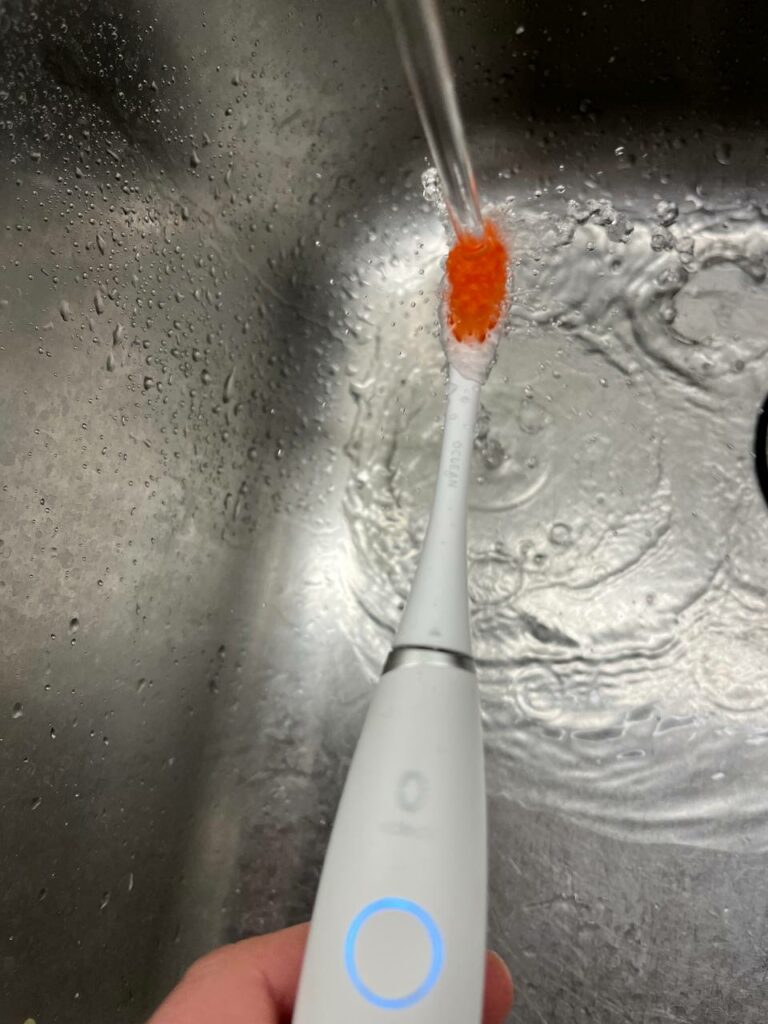 Rinse Properly: Rinse your toothbrush with hot water before and after brushing; this will eliminate bacteria that may have settled and ensure debris from the mouth is removed.
Soak: You will get rid of bacteria by soaking the electric toothbrush in antibacterial mouthwash for some minutes. However, this method causes the bristles to wear down faster.
Cover when dry: While it's not essential to cover the toothbrush if you choose to, you should wait until it's dry. This will prevent bacteria from breeding.
Store Toothbrush head in hydrogen peroxide: An excellent way to sanitize your electric toothbrush is to store it in a solution of hydrogen peroxide. However, the solution should be changed daily. Otherwise, bacteria will breed in the solution.
FAQ
Are Sonic electric toothbrushes better?
Although electric and sonic toothbrushes are better than the manual option, the latter is unarguably better and a more powerful toothbrush for cleaning the teeth. Yes, electric toothbrushes typically feature bristles that either move backward, forward, or rotate in a circular motion, but it still requires a lot of work from the user to move the brush up and down the teeth.

But with sonic electric toothbrush allows users to rely on high frequency, speed, and velocity to remove plaques and dirt from the surface of the teeth. The brush can also reach hard-to-reach places, such as between the teeth, to remove plaques. Besides, the brush requires little or no effort from the user. All of these and more make sonic electric a better option.
Can Sonic toothbrushes damage teeth?
Proper use of sonic toothbrushes will produce a good result without damaging the teeth. However, like most electric toothbrushes, the Sonic toothbrush can be very powerful, which is excellent for removing plaques.

However, being too powerful; could be potentially problematic. For instance, in a study by some researchers, a sonic toothbrush was observed to cause the highest abrasion to the dentin. This instance is most common amongst people with oral problems, though.

Thus, consult your dentist before using the toothbrush if you suffer from oral tooth sensitivity.
How do you use an Oclean toothbrush?
Brushing with an Oclean toothbrush is relatively easy. All that's needed is to insert the head into the body, apply some toothpaste, wet the brush with water, switch on the brush, place it in the mouth and start to clean.
How long can Sonic Flow be used?
For the best cleaning effect, dentists recommend replacing the head brush every 2 to 3 months. This is because when the brush head is overly used, the surface of the brush bifurcates, and the hardness wears out, thus reducing the cleaning capacity.
Can I use Sonic Flow with braces?
Oclean Sonic Flow does not affect braces. In fact, dentists recommend using electric toothbrushes like Sonic Flow for braces as they can easily remove stuck food particles.
Is Oclean Sonic Flow Electrical toothbrush waterproof?
The charging base, along with the central part of the brush, is IPX7 grade water resistant. This means you can wash the brush under running water. Hence, regular use won't cause the toothbrush to malfunction. Still, it's important to use it with care.
Overall Impression
Generally, experts consider electric toothbrushes better than a manual toothbrushes. The brush is easy to operate, well-constructed, rechargeable, and durable. But if you are looking for an excellent choice to make and can't seem to settle, Oclean Sonic Flow is an excellent place to start.
Oclean, like most sonic toothbrushes, feels awkward and weird on the first try. But with a bit of patience, you will get to love it and reap the benefits of such a powerful toothbrush. Sonic Flow gives you whiter teeth, fresher breath, and reduced tooth sensitivity.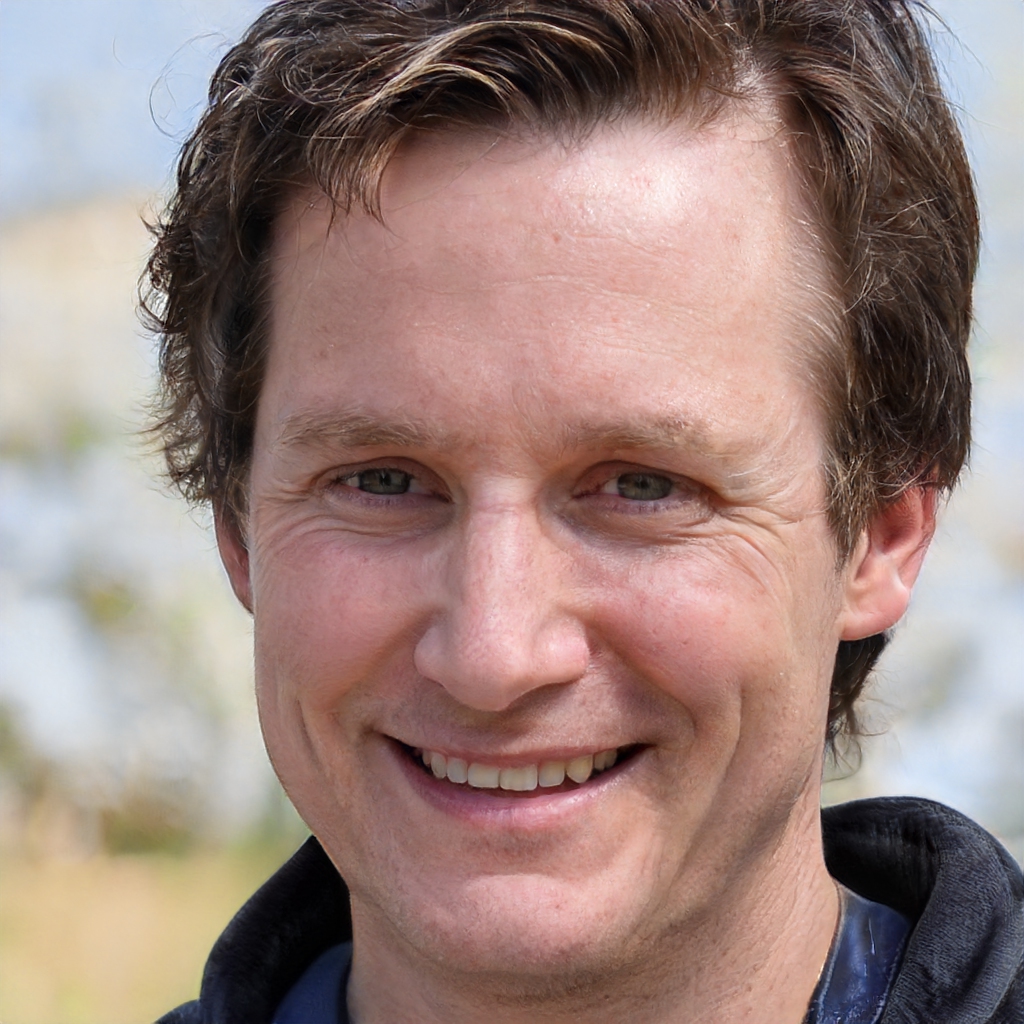 Dr Michael Jones is the proud founder of The Toothbrush Expert. He has been working as a dentist for 21 years now. Besides his work as a dentist, Michael wants to help people to find the right dental products. His goal is to provide everyone with honest expert reviews on all kinds of dental care products.