Let's be honest, not a lot of people pay special attention to their toothbrushes. But say you have a dental condition, or your dentist tells you that you are wearing away your enamel because you are an aggressive brusher, or have a cavity, or a gum disease. The option of a better toothbrush is always put on the table, and not just a new one, but an electronic one. It is time to ditch the manual ways and pick an electronic brush.
But then begs the question, "What brush should I get?" There are several hundred brands of toothbrushes on the market and those brands have several different models, and luckily for you, we will be reviewing one of the best on the market. The Oral-B IO is royalty amongst electric toothbrushes and below we are going to see why.
Is the Oral-B IO toothbrush worth the hype? Does it clean well? What is in the box? What are the seven modes it has? All these questions and more will be answered in the review below.
What is the Oral-B IO?
The IO Series from Oral B is the company's newest line of electric toothbrushes. The toothbrushes include many brushing modes, including one for whiter teeth and another for sensitive teeth and gums. Monitoring and artificial intelligence are used by the smart toothbrush to keep track of how and where you brush. The feedback may be shown on the smartphone app. You'll never miss a part of your mouth this way, and your brushing technique will improve.
The Oral-B IO toothbrush has linear magnetic drive technology. This design allows the concentration of energy to be at the tip of the brush bristles while using the oscillating rotating motion that has been designed for effective plaque removal. The toothbrush can also be tracked in 3D owing to artificial intelligence, which connects the toothbrush to an app. This device provides the user with instant feedback on the effectiveness of their brushing and can monitor the data if the user wishes to take the information to their dentist for additional personalized oral health education and teaching.
Oral-B IO review performance
The Oral-B IO Series 9 is a delight to use, softly gliding across each tooth to remove tough plaque and delivering genuinely useful real-time feedback to ensure you do a good job. You'll get the most out of this brush if you use Oral-companion B's app to track how you're cleaning each surface, but if you don't have time to check your phone, the brush itself gives plenty of advice. All of this comes at a cost, and the IO Series 9 electric toothbrush is one of the costliest on the market. Its price tag has, however, dropped substantially since its first introduction, and it may help you develop better habits and techniques that will benefit you for years to come.
The Oral-B IO Series 9 not only provides a wonderful clean, but it also makes building better brushing habits a snap. You are free to provide as little or as much feedback as you choose. If you're in a hurry, just check yourself in the mirror to make sure you're not brushing in the blue zone (far less pressure) or the red zone too much pressure. This ingenious pressure sensor is considerably more useful than one that just warns you if you're pushing too hard, and the brush head glides smoothly over your teeth, enabling you to cover every region. When you're finished, the brush's color screen will give you a heads-up in the shape of a frown, indifferent, or smiling face, and you can get on with your day.
When you link the brush to the Oral-B Bluetooth app for more detailed input on your brushing, you will get real-time feedback as you travel around each region of your mouth. Although the position detection isn't flawless, it's still remarkable and a good way to encourage you to pay proper attention to each region of your mouth.
The small face on the brush may look ludicrous at first, but it is really encouraging, and the app's various awards and milestones will give you the same sense of accomplishment as meeting your Fitbit's daily step target or filling up your Apple Watch's activity rings. A small quantity of positive feedback helps to promote good behavior.
The primary downside of the IO Series 9 is its exorbitant price; it is one of the most expensive electric toothbrushes on the market. Its price has decreased substantially since its release, and you may be able to purchase it for much less during special events. It is, without a doubt, one of the best electric toothbrushes available.
How does the Oral-B IO work?
A lot of people are curious about how the Oral-B IO works. Well, it is a combination of powerful, gentle micro-vibrations that take advantage of the one-of-a-kind round brush design to give you the cleanest and healthiest teeth all day every day.
This brush is built with 3D tracking software and AI recognition. These aren't just bells and whistles for a cool look, but they serve as a guide as you brush every day, using an interactive color display to tell you what areas of your mouth to clean and concentrate on.
This brush also features a two-minute quadrant timer that is set to vibrate every 30-seconds. This is to ensure your mouth is completely clean after each use. Brushing with this toothbrush is smooth and frictionless thanks to the magnetic drive system that sends energy to the tips of each bristle, guaranteeing clean teeth and maximum comfort. And for the best results, it's best to replace the brush heads once every three months.
What's in the box?
Every Oral-B IO box comes with the following included.
An Oral-B IO Series 9 toothbrush handle
One Power2go charging travel case for trips
A travel case power adapter for charging
Magnetic charging stand
Refill holder
Documentation
One IO Ultimate Clean brush head
Oral-B IO options
One flaw with the parent company, Oral-B, is that they have always made it a chore to understand their electric toothbrush line up, and this pattern continues even with the IO. The Oral-B IO series at the time of this review is a collection of electric toothbrushes owned and distributed by Oral-B. Among this collection are the Series 7, Series 8 & Series 9 electric toothbrushes. All three series have a lot of similarities in performance, design and features, as we will see below.
As we progress, you'll learn that the differences are pretty subtle. Differences such as colors, what's in the box, cleaning modes, and prices in the market are usually the biggest and most obvious differences. One major difference is that series 7 and 8 do not have the 3D tracking option available. Below is the list of each of the three brushes and what they feature.
IO 7 Series
IO 7N Series
Only one-color option
Five cleaning modes
1 x brush head
1 x basic travel case
1 x refill holder
IO 7 Series Duo

Two white alabaster brush handles
Five cleaning modes
2 x brush head
1 x basic travel case
1 x refill holder
IO 8 Series
Three color options
Six cleaning modes
1 x brush head
1 x basic travel case
1 x refill holder
iO 8 Series Special Edition

Three color options
Six cleaning modes
1 x brush head
1 x magnetic travel pouch
(Or) 1 x zipper travel case
1 x refill holder

iO 8 Series Duo

Two brush handles (1 x violet ametrine & 1 x black onyx or 1 x white alabaster & 1 x violet ametrine or 1 x white alabaster & 1 x black onyx)
Six cleaning modes
2 x brush head
1 x basic travel case
1 x refill holder
IO 9 Series
3D tracking and AI recognition
Three color options
Seven cleaning modes
1 x brush head
1 x Power2go charging travel case
1 x refill holder
299.99 price tag
These are all the brushes in all three series, but we will be focusing more on the Oral-B series 9 electric toothbrush since it's the latest model. Now under Series 9, there are three versions available. Each of them is the same except for color and handle type. The three versions are:
IO Series 9 black onyx
IO Series 9 white alabaster
IO Series 9 rose quartz
Key features
What are the main features of the Series 9 Oral-B IO? We have listed them below and will go into detail later in the review.
Seven cleaning modes
14+ battery life
Quiet brushless motor
Pressure sensor
3D tracking with AI technology
OLED display
Built-in timer and pacer
Magnetic charging stand
Pros and Cons
Every product on the market has its pros and cons, what makes them stand out and their weaknesses. The Oral-B IO is just the same as any of these products, and we will be looking at their strengths and weaknesses below.
Pros
High-quality handle with a built-in OLED display.
The one-of-a-kind brush head design isn't only unique but also functional.
An inbuilt pressure sensor tells you if you are using the right amount of force while you brush.
Fast charging on magnetic stand.
AI technology works perfectly.
The Series is a lot quieter than other Series Oral-B IO brushes.
Cons
Pricey, cheaper options exist on the market.
It only works with IO specific heads, which are quite expensive.
The travel case has a separate power adapter, so you get two adapters and can only charge one brush at a time.
Bluetooth isn't needed and it just makes it more expensive.
Design and accessories
The Oral-B IO Series 9 is a stylish electric toothbrush that comes in three different colors: black, white, and rose quartz. It comes with a magnetic charger that plugs into a standard shaving socket, one brush head, and a carrying case for spares. You also get a rechargeable travel pouch to keep the brush charged while you're away from home. This container holds both the brush handle and one brush head.
One of the IO Series 9's best features is its color LCD display, which makes it simple to pick your preferred setting and gather feedback once you've completed brushing. Whereas other toothbrushes are unnecessarily complex, the IO Series 9 is surprisingly simple, with only two controls on the brush. Detach it from the charger to wake it up, then use the bottom button to pick a mode and start using the power button. There are seven brushing modes to pick from, and the straightforward menu makes it easy to select the correct one each time you're ready to begin.
You will be asked to pick a light color when you initially set up your toothbrush. It is not just a lovely custom touch; it also performs a useful function. Like other high-end electric brushes, the Oral-B iO Series 9 has a pressure sensor. This is nevertheless far more beneficial to indicate that you are pushing too hard than the standard red light, which not only detects excess pressure, but is also detected by inadequate pressure. Your aim is to keep the light as close as possible to your selected color and not wander into red owing to excessive pressure or blue due to too little pressure.
Which brush heads are compatible?
This new Oral-B IO design is very different from the previous models of Oral-B electric toothbrushes. A different design translates to different brush heads. The basic designs and functions are still the same or at least similar. The same small round dentist inspired head, but the fit and the style of the brush head are completely different.
Unfortunately, the existing brush heads from previous models are not compatible with the IO and these new IO brush heads cannot fit or function with the former Oral-B brushes. This design is quite inconvenient and, dare we say, frustrating for older Oral-B users, but it definitely has its advantages as well.
These are the two new compatible heads below:
Ultimate Clean – These heads remove plague, and clean the teeth, leaving them bright and white.
Gentle care – These heads have soft bristles that can adapt to the curvature of your teeth and gums.
Key features
This toothbrush comes with seven different brushing modes that allow the user to customize their brushing to whatever suits them. The modes include: Daily cleaning, gum care, Sensitive, Whitening, Tongue cleaning, Intense, or Super sensitive.
This toothbrush could be considered a smart brush. Connect your brush to a phone and it gives you real-time feedback on your brushing habits, saving your data over a time period. This feature allows the brush to connect to the brush and communicate more information you need while brushing.
This brush comes with a charging stand in the box that does all the charging. You can't use an electric brush without charging it now, can you? The charging head serves the dual purpose of charging and storing the brush head.
This brush features a two-minute timer that notifies you when you have finished brushing every quadrant of your mouth and tells you when to move to the next quadrant. This system ensures that your mouth is thoroughly and completely clean.
Power2Go charging travel case
The Oral-B brush has a travel case to charge when you take a trip. This helps you pack your brush easily and you don't have to worry about forgetting or leaving the charging stand behind.
Installation and Settings
There isn't much installation to be done with the Oral-B IO. After all, it is just a toothbrush. And since it's a tooth brush, the more important and complex parts of this device come already preinstalled and bolted down in a water-tight body. Replacing the head is probably the only thing you will need to do since the battery isn't replaceable. Put the brush head on the handle and twist. That's it. You have successfully installed your toothbrush. And to remove it, simply twist and pull away, then replace it when ready.
Like we stated earlier, the battery is not removable. This is because it is housed inside the brush handle and surrounded by complex wires and connections. It is sealed in a water-tight seal to prevent the electronics from getting wet, and you don't want to accidently break something and render the brush useless, do you?
The Oral-B toothbrush comes with an application, as we mentioned earlier. This app is specifically engineered to help you brush correctly. Its 3D tracking software and AI technology help map out the areas of your mouth that you have brushed and the areas that need some more brushing. Using the app is super easy and we will look more into it as we proceed below.
To use this brush, just put your preferred toothpaste on the brush, push a button to turn it on, put it on your teeth, and move your hand around, following the guide on the app for the time period indicated. The Oral-B app (Apple store link – Google play store link)will also alert you if you are using enough pressure or if you need to add a little more. This process continues through every part of your teeth until your brush circle is complete and you have successfully cleaned every part of your teeth.
Settings
There are different modes and settings on this toothbrush. Here they are listed below.
Daily Clean: This is the basic mode, the everyday mode you use to get your teeth cleaned before heading out, perfect for the average person.
Sensitive: For people with sensitive teeth and gums
Super sensitive
Gum Care: Pays special attention to your gums
Whitening: Polishes your teeth
Intense: Fastest mode that cleans the teeth in and out.
Tongue Cleaning
Although all of these modes are similar and have similar vibration speeds, do well to pick the right one for your teeth.
The Oral-B IO app
The Oral-B OI toothbrush comes paired with an app that you can link to your toothbrush. Although it is not compulsory that you use the application to brush your teeth, it is highly recommended that you do so. Doing so will help you thoroughly clean your teeth the right way, since it has different features that ensure you get the best experience.
This brush light glows red when you are using too much pressure, telling you that you need to reduce the force you are brushing with. It also has a timer and uses the phone's vibration to give you feedback while you brush, telling you when you've hit the 2-minute mark. The brush also has a feedback smiley face that tells you if you are doing a good job or not.
Get real-time feedback as you brush by holding your phone in front of you. This feedback lets you know how much longer you need to keep brushing each specified area in order to cover your whole mouth area. These sensors are quite accurate at getting the job done, recognizing what part of your mouth you're cleaning with ease. Although a lot of users have discovered that it takes more than two minutes to brush to the applications satisfaction and get positive feedback.
It is also set up to record your brushing history, and also calculate the total score. This score is a cumulative of how long you have brushed, how hard you brushed (brush pressure) and the amount of coverage made. This score is meant to boost morale and increase performance. The app also keeps a record of how long you have used that brush head and will remind you that it is past the three-month period and it is time to get a new brush head. One other nifty feature is that it can sync your data to Apple Health for iPhone users and help you plan your trips to the dentist. Overall, this application is a great addition to the Oral-B IO toothbrush.
How does the Oral-B IO review compare to other products?
Different brands have different products that may or may not compete with the Oral-B IO toothbrush. We took out three of the brushes that caught our eye from the sea of different models, types, and brands of electric tooth brushes and compared them to the Oral-B.
Oral-B iO Series 9 Electric Toothbrush with 3 Replacement Brush Heads, Black Onyx
Philips Sonicare DiamondClean Smart 9750 Rechargeable Electric Power Toothbrush, Lunar Blue, HX9954/56
Waterpik Sonic-Fusion Professional Flossing, Electric Toothbrush & Water Flosser Combo in One, SF-02, White
Oral-B GENIUS X Electric Toothbrush with 3 Oral-B Replacement Brush Heads and Toothbrush Case, Black
Oral-B iO Series 9 Electric Toothbrush with 3 Replacement Brush Heads, Black Onyx
Philips Sonicare DiamondClean Smart 9750 Rechargeable Electric Power Toothbrush, Lunar Blue, HX9954/56
Waterpik Sonic-Fusion Professional Flossing, Electric Toothbrush & Water Flosser Combo in One, SF-02, White
Oral-B GENIUS X Electric Toothbrush with 3 Oral-B Replacement Brush Heads and Toothbrush Case, Black
Philips Sonicare DiamondClean 9750
One of the biggest rivals of Oral-B in the electric toothbrush business is the Philips Sonicare and this particular model holds up to that competition. It has six different brushing modes as compared to the IO's seven. Also has a pressure sensor, a timer and travel case. The one con of this toothbrush is it is harder on the gums than the IO and this drastically sets it apart from the IO which prioritizes softness and ease on the tooth. It is also app-connected and lets users organize their schedules while keeping track of data that can be shared to relevant authorities.
Waterpik Sonic-fusion electric
Compared to the Oral-B, you will need to make room in your sink for this big boy with all the bells and whistles. Water flossers are very common with dentists and have been for a very long time, but over time, they have started to find their way into the bathrooms of regular people who want to have the whitest teeth. Waterpik is a pioneer in this area, combining sonic teeth brushing with this technology, ensuring you reach the deepest crevices of your teeth and also clean the surface level, sticking a balance between the two. Therefore, the biggest difference between the Waterpik and Oral-B is the water flossing technology, which the latter doesn't have.
Although both brushes are from the same company, the IO is way better brush than the Genius-X. Both products clean teeth perfectly but the former is a sleeker toothbrush. You will get the basic features that every Oral-B brush offers with the Genius-X. However, compared to the IO, you will only get two extra heads. It also doesn't offer the new 3D technology the IO offers, or the Bluetooth connectivity and the seven cleaning modes the IO has to offer, but it does the job well. many would call the Genius-X the cheaper, stepped down IO and we agree. It is Afterall an older model from the same company. If you want the benefits of the IO but cannot afford other luxuries it comes with, then go for this model.
Size Guide
How big is the Oral-B toothbrush?
Its height without the brush head is about 18.5cm or 7.2 inches.
Its height with the head is about 23.7cm or 9.3 inches.
It is 2.8 cm or 1.1 inches wide.
3cm or 1.1 inches thick
And it weighs without the head, 131g or 4.6oz.
Or 139g/4.9oz with the head
How to use Oral-B IO
A rechargeable electric toothbrush (sometimes known as a "power" toothbrush) can assist you in doing more to maintain the health of your teeth and gums. Several rechargeable toothbrushes utilize oscillating-rotating technology to provide higher oral health advantages than standard manual toothbrushes. This brushing action differs from typical manual toothbrushes in that it provides the movement while you merely steer it.
As a result, some people may find it easier to brush effectively with an electric toothbrush after learning how to do so. Remember that the key to brushing correctly with an electric toothbrush is to ensure that the brush head touches all parts of your mouth.
Short term use of the Oral-B IO electric toothbrush
How to Start Brushing Your Teeth
Consult your dentist for an appropriate brushing technique before you begin. Reading the brushing instructions that came with your Oral-B is also a good idea.
To begin, coat the brush head with fluoride toothpaste, and keep in mind that the brush head of your power toothbrush should be replaced every three months.
How Often Should You Brush Your Teeth?
Brush your teeth for at least two minutes each morning and night, using a suggested method that includes cleaning each area of your mouth for 30 seconds upper right, upper left, bottom right, and lower left. Most Oral-B rechargeable electric toothbrushes have two-minute timers built in, and some even have complex timers that divide each quadrant into 30 seconds to help you remain on track.
Long term use of the Oral-B IO electric toothbrush
Better at removing plagues
A review of data revealed that, when compared to a standard manual toothbrush, electric toothbrushes remove more plaque and decrease gingivitis (gum disease) over time. A small-headed electric toothbrush, such as an Oral-B, with a round, oscillating head can assist you in reaching these tough areas, particularly at the back of your mouth. When you clean your teeth using an electric toothbrush with vibrating bristles, you receive more micro-movements.
Unlike manual brushes, most electric toothbrushes feature a built-in timer that allows the user to keep track of how long they've been cleaning their teeth. While using an egg timer or playing a 2-minute-long song while brushing is always an option, it isn't always convenient – especially with a tired and scruffy youngster or adult.
In many cases, you just need to replace the head of an electric toothbrush when it's time for a new one, which may be less wasteful than throwing away a whole manual toothbrush.
If you're using a single electric toothbrush, you'll need to replace it fully once it becomes worn, or at least every three months.
Caring for your teeth Oral-B IO
Electric toothbrushes are a wonderful alternative to traditional manual toothbrushes. Consult your dentist if you're hesitant, but there are legitimate reasons for using an electric toothbrush. Its bristles can vibrate, oscillate, and spin to provide just the appropriate amount of pressure on the teeth, without being too harsh or soft. Electric toothbrushes can also be used to clean the gums and other areas of the mouth that are difficult to reach. According to a review of data, electronic toothbrushes are more effective than manual toothbrushes at reducing plaque and gingivitis. After three months of use, plaque was reduced by 21% and gingivitis was reduced by 11%.
An electric toothbrush also has a built-in timer that displays how long you have brushed. Some even notify you when the power is about to run out or when the brush head needs to be replaced. To function properly, your electric toothbrush, like any other toothbrush, must be kept clean and maintained. The more you know about caring for your electric toothbrush, the better it will safeguard your dental health.
Time needed: 1 minute.
Here are a few tips to follow to keep your electric toothbrush at its very best:
Replace the head

Replace the head of an electric toothbrush as frequently as you would a manual toothbrush. Depending on the type and model of the electric toothbrush you're using, this should be done every three months.

Don't share

Don't share your electric toothbrush heads, just like you wouldn't with a manual toothbrush.

Charge the toothbrush

Refer to the guidebook that came with your electric toothbrush to determine how frequently you should charge it. Some (but not all) electric toothbrush batteries will last longer if they are fully drained before charging.

Bacteria

After any sickness, you should replace the brush head to avoid bacterial infection.

Cleaning

To wash your electric toothbrush, you don't need to use a UV light disinfectant or any other specific sanitizer. Cleaning will be sufficient.

Clean the head

Clean the head of your electric toothbrush and wipe down the handle on a regular basis to minimize saliva accumulation, which can be a breeding ground for germs.

Don't store your brush in a container

Don't store your brush in a container at home, since the continual dampness stimulates the growth of bacteria.

Store it in a cup

Store your toothbrush upright in a cup or brush holder to dry.

Travel case

If you're taking your brush with you on the go, keep it covered.
FAQ on the Oral-B IO
Is the Oral-B IO worth it?
In terms of performance, the IO Series 9 is unrivaled. It has already earned its five stars in our opinion. If you've been meaning to brush your teeth, the feedback from the handle and app will remind you to do it properly and fully. If you're happy with the state of your teeth and the way you brush them, you'll probably quit the app quickly. As a result, the smart component of this gadget will be useless to the vast majority of people. But that's OK because the IO's major selling point is its screen. It's hilarious, absurd, useful, and useless in roughly equal parts. You're not going to need it in any manner. However, it is possible that you will desire it.
Is Oral-B IO better than Sonicare?
For many years, Oral-B and Sonicare have been in a competitive rivalry. One manufacturer's premium toothbrush has always given something that others have not. Choosing which to buy has never been an easy process. The decision of which is ideal for you remains a difficulty. The changes that do occur are insignificant. Both do a fantastic job of cleaning the teeth, and isn't that the purpose of a toothbrush? Oral-B has definitely upped their game with the iO. It's sleeker and more polished, with numerous distinctive features. It puts the Sonicare through more rigorous testing than any other toothbrush has ever done.
What is the lifespan of an electric toothbrush?
On average, an electric toothbrush has a life expectancy of 3-5 years. Some manufacturers provide a two-month money-back guarantee, which implies that if you're not satisfied with the product after two months, you may return it and get your money back.

Companies frequently provide a one to two-year warranty on their items, enabling buyers to return them for a replacement if the product is faulty or damaged. The way you care for, store, and use your electric toothbrush may have an impact on how long it lasts. If you take good care of it, you will be able to keep it for a longer period of time. Normal use of an electric toothbrush may cause internal components to fail, reducing the product's life span.
Can two people use Oral-B IO?
Although you are permitted to share everything you choose, most people are amused by a loved spouse sharing the same toothbrush head. Thankfully, nearly all electric toothbrush models are fitted with replaceable heads, so that you can go around with only one toothbrush and a large number of heads, as long as you don't have to wait in line.
Can you replace the battery in an Oral-B electric toothbrush?
No, you cannot change the battery in your Oral-B electric toothbrush. The battery is placed within the toothbrush handle's circuitry, which is then enclosed to keep the gadget dry. Because of all these considerations, they do not sell replacement batteries for Oral-B toothbrushes.
Can You Overcharge an Electric Toothbrush?
The brush should be charged only for the time specified or when the charge is low or dead, not for lengthy periods of time. Charging electronic toothbrushes for short periods of time may reduce their life expectancy and require the purchase of a new one.
Conclusion
The Oral-B IO is a superb toothbrush that has made its mark on the oral hygiene industry and is something that a lot of people will be proud to own because of its practicality and functionality. Its new design and improved mechanical technology set it apart from even the major players on the market. Its one-of-a-kind OLED display and fast charging option are something that you don't normally find in toothbrushes anywhere, and this edge alone gives the IO a pedestal to stand on in this era of technological boom. It has a number of innovative features, such as AI and 3D tracking, which are useful but not necessary. They aren't flawless, and incorporating them into your daily routine will necessitate a substantial lifestyle change. This is something we believe many people will find difficult to alter, but will change over time.
Even with all of this, there are still some things that frustrate some people, and that is alright. We don't expect a product to be 100%. A handful of examples are the travel case and the lack of high-quality input via the display. The IO is excellent, but some people will find that Sonicare or other similar products are a better bargain and clean teeth equally as effectively.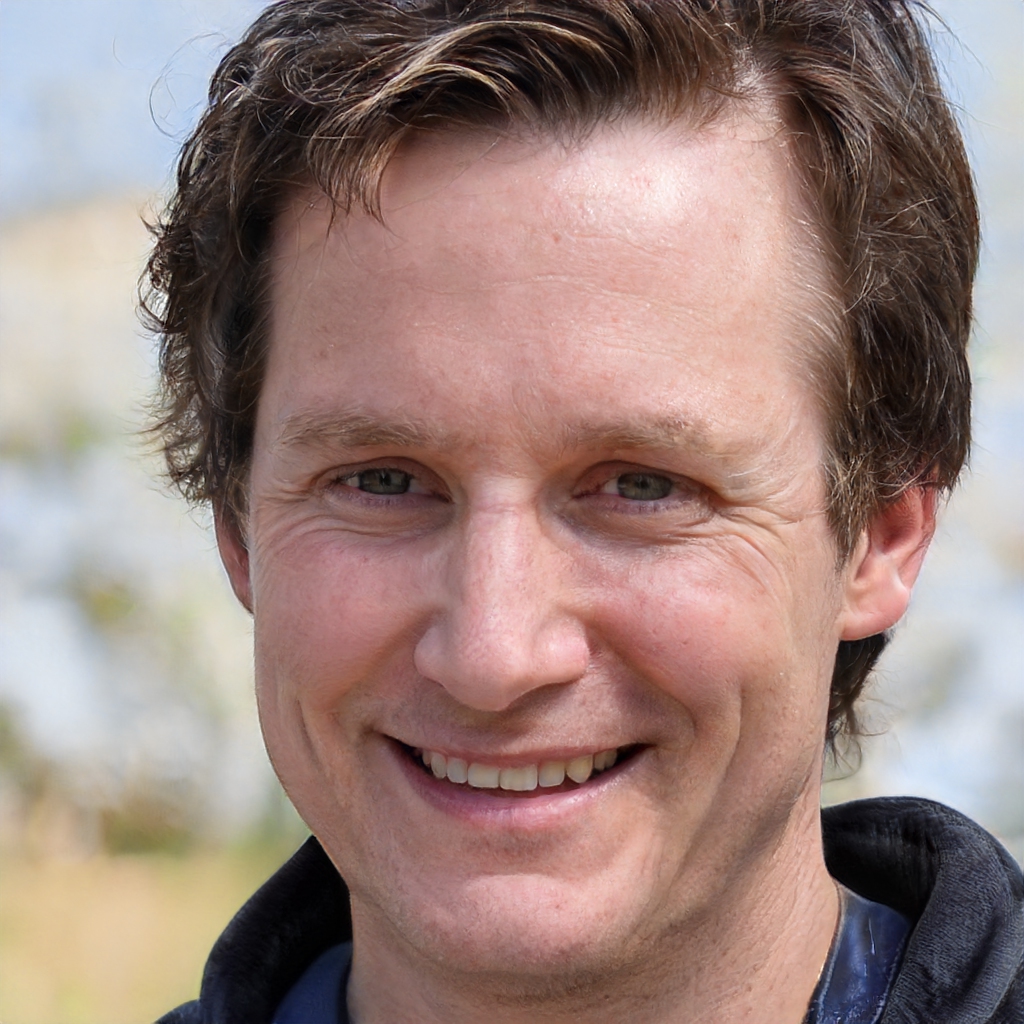 Dr Michael Jones is the proud founder of The Toothbrush Expert. He has been working as a dentist for 21 years now. Besides his work as a dentist, Michael wants to help people to find the right dental products. His goal is to provide everyone with honest expert reviews on all kinds of dental care products.