Compromised dental health poses a significant risk to your overall health. If your dental health sounds like something you want to protect from issues, you need to patronize effective and efficient oral care products. Maintaining excellent dental health is now easier, thanks to the impressive pace of technology. With the advent of electric toothbrushes, you no longer have to do the hard scrubbing that comes with manual toothbrushes. Electric toothbrushes are powered to do the cleaning automatically and more effectively. The Philips Sonicare DiamondClean is one of those exciting toothbrushes. Find out more in this Philips Sonicare DiamondClean Review.
The Philips Sonicare DiamondClean is one of the top models manufactured by leading oral care brand, Philips Sonicare. It features five cleaning modes that allow you to choose your preferred cleaning action. This model also features diamond-shaped, medium stiffness bristles that effectively scrape away plaque to protect you from oral health problems. Apart from that, it features smart features such as a timer, Quadpacer, pressure sensor, easy start, travel case, and a long-lasting battery.
When choosing an electric toothbrush for your oral care, you need the right information to get the right model and brand. Insufficient information can lead to the purchase of the wrong product, a situation every buyer wants to avoid. Our Philips Sonicare DiamondClean review enlists the expertise of top dental professionals and testers to provide you the best and most vital information to help you decide if this toothbrush suits your needs or not. 
All medical content on this site, including this guide and other product reviews, is written by our team of experienced writers and researchers. All writers from The Toothbrush Expert are recommended and reviewed in the industry. You support us through our editorially chosen links, which earn us commission. Learn more

All of our picks have the American Dental Association (ADA) Seal of Acceptance.
Philips Sonicare DiamondClean Performance
This toothbrush gently cleans the teeth with the help of powerful sonic technology. The technology offers up to 31,000 brush strokes per minute.
The toothbrush creates sweeping motions that drive fluid well into the tight spaces along the gum line and between the teeth.
The toothbrush is up to seven times better than a manual toothbrush at removing plaque.
This toothbrush is also proven to gently remove stain buildup from tea, red wine, coffee, tobacco, and cigarettes.
How Does The Philips Sonicare DiamondClean Work?
This toothbrush comes with two DiamondClean brush heads that use sonic technology to clean and brighten up your teeth. With 31,000 brush strokes per minute, it efficiently removes plaque at a swift pace. Also, this model offers a custom cleaning experience thanks to the available five cleaning modes. The modes include Clean, White, Polish, Gum Care, and Sensitive mode. While the Clean mode offers two minutes of exceptional cleaning daily, the White mode works to eliminate surface stains. Also, the Polish mode polishes and brightens your teeth for a confident smile while the Gum Care mode gently stimulates and massages gums. Lastly, the Sensitive mode, like the name suggests, is for sensitive teeth because it offers gentle gum and teeth cleaning.
Dentists recommend that you brush for at least two minutes twice daily to get the desired results. While it can be difficult to keep track of time, this toothbrush has a great helper in the Smartimer and Quadpacer. The timer alerts you after two minutes of brushing while the pacer beeps every 30 seconds to encourage you to brush all the four quadrants of your mouth.
What's In The Box?
When you buy the Philips Sonicare DiamondClean Review, it is accompanied by some vital accessories that make it function optimally. The DiamondClean box consists of:
One Philips Sonicare DiamondClean rechargeable toothbrush
2 DiamondClean brush heads (standard + compact)
Philips Sonicare handle
Charging glass
Charger base
USB charging travel case
A USB cable
USB wall plug
Instruction book
Philips Sonicare DiamondClean Options?
The Philips Sonicare DiamondClean offers a variety of options. For instance, it comes in different appealing colors that you can choose from depending on your preference. Different models differ only by color but offer the same functions.
Key Features
Mode: Clean, White, Polish, Gum Care, and Sensitive
Timers: Smartimer, Quadpacer
Brush heads: Standard and Compact
Power source: Rechargeable
Battery life: 21 Days
Brush Movements: 31,000 brush strokes
Colors: white, black, amethyst, and pink
Travel case: Yes
Automatic power off
Easy-start
Pros
Removes plaque effectively
Five cleaning modes
Two-minute timer and 30-second pacer
Alternative brush heads available
Automatically powers off after cleaning
Easy-start function
Long-lasting battery
Cons:
Lacks pressure sensor
Lacks Bluetooth
Size Guide
Height (with head) – 25.5cm
Height (without head) – 19.3cm
Thickness – 2.8cm
Width – 2.7cm
Weight (with head) – 142g
Weight (without head) – 135g
Design And Benefits
While function is usually the priority when choosing a toothbrush, most users favor a stylish brush that looks good. Apart from its great functions, the DiamondClean offers the sparkle that attracts users. It features a stylish and sleek handle that fits comfortably in your hand and is also available in five different color options. You can choose any of White, Pink, Rose Gold, Amethyst, or Black, depending on your preference.
Design of the toothbrush
The White, Pink, and Rose Gold handles come with White brush heads. On the other hand, Amethyst, and Black handles come with Blash brush heads. The handle is smooth in hand with a matte finish, but the grip is not exactly excellent. Although the handle is not particularly slippery, it doesn't provide the confident grip you may expect.
The Sonicare logo, in a grey color, sits towards the toothbrush handle's top. Below the logo is the power button that is quite comfortable to activate with little force. The button has a green power icon for easy identification, but it is not backlit. The names of the brushing modes are under the power button. The battery status icon is also under the button. You can only see these modes, which are lit with a white light when the toothbrush is running.
Cleaning modes
The cleaning modes are in this order: Clean, White, Sensitive, Gum Care, and Deep Clean. To use the White mode, you need to press the power button to turn it on, and then press it a second time to get to the White mode. Also, if you want the Sensitive mode, you need to press a third time. The process is repeated until you get to the Deep Clean mode with the fifth press of the button. This can be awkward and inconvenient to navigate. Interestingly, the toothbrush automatically powers off after cleaning, and it remembers the last mode used when powered on for the next use.
As stated earlier, the battery indicator is below the cleaning mode icons. This indicator usually lights up Green. However, if the remaining power is low, it flashes Yellow. A non-removable battery is built into the handle of the brush. It lasts up to three weeks of use. A silver plate – the inductive charging panel – can be found on the brush's base. The brush is charged by placing it in the charging glass.
Which Brush Heads Are Compatible?
The DiamondClean comes with two brush heads. They are the DiamondClean Standard brush head and the DiamondClean Compact brush head.
DiamondClean Standard Brush Head
The standard brush head features a narrow bristle area that enables extremely precise control. This type of brush head provides an amazing all-round clean to keep your oral health in excellent taste. It contains green bristles at the center which are laid out to help get rid of stubborn plaque from the teeth's center and polish the teeth. The top and bottom of the brush feature longer bristles which help to remove buildup along the gum line and between your teeth.
DiamondClean Compact Brush Head
The compact brush head is specially designed for smaller mouths. Although the standard brush head is too narrow for a regular head, the compact head takes it a step further. It has a similar bristle layout to the standard.
Besides the two brush heads included in the package, any of the other seven brush heads in the Sonicare range can be compatible with the Sonicare DiamondClean.
Key Features Explained
The Philips Sonicare DiamondClean features different features that make the job of cleaning the teeth easier and more convenient. Below, we will dissect five key features of this model:
Brushing Modes
The Philips Sonicare DiamondClean possesses five different cleaning settings. The beauty of this feature is, you get the right cleaning action for your need or preference. For instance, if you have sensitive teeth, you don't want to use an electric toothbrush to avoid pain. The brushing modes available in the Philips Sonicare DiamondClean are Clean, White, Gum Care, Polish, and Sensitive. As we discussed earlier, you can switch between modes using a button near the bottom of the handle.
In Clean mode, the brush head provides 31,000 strokes per minute. These movements are extremely effective at cleaning the teeth, and you can have the utmost confidence in achieving improved oral health. The Clean mode, which is also the standard model, helps eliminate plaque as well as stains from hard-to-reach areas. Hence, your teeth are always left much cleaner.
Although, dentists recommend two minutes of brushing twice daily. In White mode, you can set the built-in timer to two and a half minutes to achieve better teeth whitening. This mode alternates between pulsing and standard vibrations to deliver results.
On the other hand, the Polish model is designed to remove stubborn plaque from the front of your teeth. It also offers a more powerful brushing action to remove stains and produce better cleaning.
Also, the Gum Care mode is specially designed to take care of your tongue. It is gentler and ideal for people with bleeding gums, gum disease gingivitis, and others. This cleaning mode delivers two minutes of standard cleaning, followed by one minute of weaker vibrations to massage your gums for a total of three minutes.
Lastly, the Sensitive mode is quite weak compared to other modes, but it still delivers effective clean. This mode is ideal for you if you have sensitive teeth because the vibrations of the brush won't be able to hurt you while cleaning your teeth effectively. It is also ideal for you if you've never used a sonic brush before. This cleaning more provides you a gentle cleaning that helps you get used to the movements of an electric toothbrush. As you get used to the power, you can tweak the settings to more powerful modes.
The power button helps you cycle through the different brushing modes. The name of the mode appears on the handle of the DiamondClean. This toothbrush has the smart capability to remember your preferred cleaning mode each time you want to brush your teeth. This feature is a very helpful function that helps you navigate the awkward control of the brushing modes.
Brush Heads
The aim of brushing your teeth is to achieve a shining, brighter smile. You need the right combination of a toothbrush, toothpaste, and toothbrush heads to achieve that aim. The Philips Sonicare DiamondClean comes with brush heads that boast an exciting design that distinguishes this model from older models such as EasyClean and FlexCare. The brush heads have bristles that are shaped like a diamond, which is where the product line got its name. The bristles, arranged at angles that go far beyond your reach and get rid of troublesome dental plaque and stains, are high density. Unlike earlier models, these brush heads have a higher density that delivers a more powerful cleaning action.
The brush heads feature blue indicator bristles that help you know when it's right to replace the brush head. When the color starts to fade, you should find a replacement for the brush head.
The Philips Sonicare DiamondClean brush heads come in two sizes: Standard and Compact. Both sizes are quite effective are creating fluid currents in the mouth, thus helping cleaning at a distance. Dentists recommend that you change your brush heads every three months of regular use because using old brush heads won't give you that desired clean. There are replacement brush heads available for purchase.
Travel Case
The Philips Sonicare DiamondClean toothbrush comes with a beautiful and very attractive travel case. The outside of this case possesses a cross-stitched appearance that glimmers in the presence of light. It has a strong build that protects the toothbrush from falls or bumps. The case also includes a USB port on its side, meaning, you can use it to charge your toothbrush. This is a huge plus if you're a frequent traveler and you won't need to carry a separate charger. You have the option to plug the USB cable into your laptop to charge your brush or plug the charger into an electric outlet.
The travel case has room for only two brush heads and the DiamondClean handle. If you share the toothbrush and need to carry more brush heads, you'll need to pack them separately.
It's important to note that this travel case doesn't have any air vents. If you plan on storing your brush heads in the case for a long time, you'll need to dry them completely to prevent issues with mold or mildew.
Smartimer And Quadpacer
As we have stated many times in this article, dental professionals recommend that you brush your teeth for two minutes for the best results. Keeping track of this time can be difficult because you don't want to mess with your stopwatch or phone. Thankfully, the Philips Sonicare DiamondClean helps out with its Smartimer. The Smartimer counts the time, helping the brush handle to automatically shut off after two minutes of cleaning. You can continue to brush for a longer time by turning the brush on manually. You cannot disable the Smartimer feature.
There's also a special feature that ensures you spend the recommended two minutes brushing your teeth completely every single time. That feature is the Quadpacer. It is a built-in timer that causes the brush to pause every 30 seconds. With this feature, you can split your mouth into quadrants and spend 30 seconds cleaning each of them. By focusing on each section of the teeth, you get to achieve cleaner teeth.
Easy-Start
It's not uncommon for Sonicare toothbrush's first-time users to find the feeling mildly unpleasant. The sensation that comes from the sonic vibrations is far more rapid than what you get from a manual toothbrush. To help you achieve a smooth transition, the DiamondClean comes with an easy-start feature. For the first 14 brushing sessions, the motor's power will gradually increase until it reaches the normal 31,000 brush strokes per minute.
When the power gradually increases, your teeth and gums gradually get used to the vibrations. This feature encourages you to have an easy transition into the world of an electric toothbrush.
However, if you're familiar with Sonicare toothbrushes, you may not appreciate this feature. Fortunately, you can disable it with the help of the instructions in the user manual.
Installation Of The Product
Since you're expected to replace brush heads after three months of regular use, it's important to know how to install the brush head on your toothbrush. Replacement brush heads easily installs on the Sonicare DiamondClean. When you acquire the right replacement brush head, you can easily snap it on your toothbrush.
Setting Up Philips Sonicare DiamondClean App
Although the Philips Sonicare DiamondClean toothbrush doesn't use the smartphone app like other high-end models, it's important to get the knowledge of how it works. The Sonicare DiamondClean Smart uses this app. The app is meant to enhance your brushing experience. The handle of the compatible toothbrush is equipped with Bluetooth connectivity. This connectivity links it to an Android or iOS smartphone app. The toothbrush and the smartphone can be connected by turning on the brush's Bluetooth and turning on the phone's Bluetooth. The app needs to be opened on the smartphone to ensure the connection.
The app displays images that are designed to help you brush your teeth better. It provides a record of how regularly and effectively you brush your teeth, thus providing clear feedback for your dentist on how well you are following dental care advice. The app runs while you clean your teeth, giving you real-time feedback on the areas to clean, and how sound your technique is at getting rid of debris and plaque.
With the help of the app, younger users can see a graphic display showing their teeth whitening. This display can help them develop better and more helpful brushing habits. It also helps avoid missing any area or quadrant of the mouth, thus ensuring excellent overall dental health.
Also, the toothbrush stores data temporarily for four weeks and can be synced with the app. Apart from providing reports of brushing session over the months, the app also alerts your when it is time to get your brush head replaced.
Link to Philips Sonicare app for Android
Link to Philips Sonicare app for Apple
How Does The Philips Sonicare Diamondclean Compare To Other Products?
The Philips Sonicare DiamondClean is a very efficient toothbrush and boasts great features that are quite helpful to oral hygiene. Let's see how it compares to some of the top products on the market. We will compare the Sonicare DiamondClean to Sonicare ProtectiveClean 6100, DiamondClean Smart, Oral-B Pro 3000, and Oral-B Pro 7000 Smart Series.
The Sonicare DiamondClean features a two-minute timer just like these products. It also has different cleaning modes same as them. But the DiamondClean lacks some features such as a pressure sensor and Bluetooth connectivity that you will find in the DiamondClean Smart, Oral-B Pro 3000, and the Oral-B Genius Pro 8000. The Sonicare ProtectiveClean 6100 also has a pressure sensor. We will detail their special features below:
Product
Title
Philips Sonicare DiamondClean Classic Rechargeable Electric Toothbrush, White HX9331/43
Philips Sonicare DiamondClean Smart 9700 Rechargeable Electric Toothbrush, Lunar Blue HX9957/51
Philips Sonicare, ProtectiveClean 6100 Rechargeable Electric Toothbrush HX647103, Deep Purple, 1 Count
Oral-B Pro 3000 3D White Electric Toothbrush
Oral-B Genius 8000 Electric Electric Toothbrush with Bluetooth Connectivity, Black
Product
Title
Philips Sonicare DiamondClean Classic Rechargeable Electric Toothbrush, White HX9331/43
Product
Title
Philips Sonicare DiamondClean Smart 9700 Rechargeable Electric Toothbrush, Lunar Blue HX9957/51
Product
Title
Philips Sonicare, ProtectiveClean 6100 Rechargeable Electric Toothbrush HX647103, Deep Purple, 1 Count
Product
Title
Oral-B Pro 3000 3D White Electric Toothbrush
Product
Title
Oral-B Genius 8000 Electric Electric Toothbrush with Bluetooth Connectivity, Black
Philips Sonicare ProtectiveClean 6100 Electric Toothbrush
This toothbrush uses the DiamondClean brush head to eliminate surface stains and leave teeth whiter. With three brushing modes, this product allows you to customize your cleaning. The Clean mode provides standard, superior cleaning while the White mode is ideal for getting rid of surface stains. There's also the Gum Care mode to massage gums.
The ProtectiveClean 6100 features a pressure sensor that alerts you when you're brushing your mouth too hard to prevent any harm. There's also the brush head replacement reminder available to help you with the right cleaning always. Besides, this toothbrush has a two-minute timer and a Quadpacer that helps it brush properly.
Philips Sonicare DiamondClean Smart Electric Toothbrush
The Philips Sonicare DiamondClean Smart is an upgrade to the DiamondClean. It features all the smart features lacking in the DiamondClean. This model features five brushing modes to get you a customized cleaning experience. The toothbrush also comes with a customized reminder that lets you known when to replace your brush heads.
Also, the DiamondClean Smart is accompanied by a travel case that makes on-the-go use convenient. This model also possesses Bluetooth connectivity and is compatible with the Philips Sonicare app.
Oral-B Pro 3000
The Oral-B Pro 3000, manufactured by the leading oral care brand, Oral-B, comes with a brush head that possesses a special polishing cup specially designed to delivers results after only days of use. It features three different cleaning modes: DailyClean, Sensitive, and Gum Care. The modes can be used separately depending on your need. As present in the top toothbrushes, it also features a pressure sensor that protects the teeth and gums from harm. Apart from that, this model features a two-minute timer and a pro-timer that buzzes every 30 seconds for great clean.
Besides, the toothbrush features Bluetooth connectivity, meaning that you can connect it to the Sonicare app on your smartphone for real-time brushing guidance.
Oral-B Genius Pro 8000
Genius Pro 8000 is an advanced model of the Oral-B brand. Like you will find in the best electric toothbrushes, it comes with a two-minute timer and a pro-timer that buzzes in 30-second intervals to ensure complete and consistent cleaning. This brush also features six cleaning modes. These modes help you to get the brushing experience that best suits your needs. Besides, this toothbrush features a pressure sensor that alerts you when you brush too hard, guarding you against enamel or gum damage. It also features Bluetooth connectivity that links to an app that tracks your cleaning routine.
Short Term Use Of The Product
The Philips Sonicare DiamondClean is quite easy to use. Below are the simple steps to use it and get effective results:
First step: Apply toothpaste to the toothbrush head
Second step: Wet the brush with water
Third step: Angle the toothbrush towards your gum line and turn it on
Fourth step: Adjust brushing mode if needed
Fifth step: Glide the toothbrush slowly along the gum line and teeth
Long Term Use Of The Product
DiamondClean is a tested and trusted product. Our testers were quite convinced it was designed to some of the highest standards. They found no immediate cause for concern in its engineering. User reviews are also generally quite positive. This toothbrush is very solid and well built for the rigors of daily brushing for several years.
You can't entirely guarantee that an electric product won't fail at some point but the two-year warranty takes care of this problem. The warranty covers mechanical faults such as the power button not working or the battery no longer charging. It, however, doesn't cover user damage.
Caring For Your Philips Sonicare DiamondClean
The Sonicare DiamondClean is a pretty expensive toothbrush, and it requires the best of care. While the brush is water-resistant, it is not waterproof and you're not expected to dip it into water or use it in the shower. But you can rinse it under the tap and not worry about damage. After rinsing, ensure you dry it with a damp cloth to be on the safer side.
FAQs
Is Philips Sonicare DiamondClean worth it?
You can make a clear judgment based on the brand or model of the toothbrush you're using. If you're already a user of the Sonicare 2 Series or Sonicare Flexcare Platinum, then an upgrade to Sonicare DiamondClean may not be entirely worth it. But if you are using an inferior toothbrush or you're just venturing into the world of electric toothbrushes, the DiamondClean is worth it thanks to its many impressive features. 
What's the best Sonicare toothbrush to buy?
There's no definite answer for the best Sonicare toothbrush. Choosing the best depends on what you're looking for in a toothbrush. If you want a model with a high price and several features, you can get the best out of it. Likewise, if you want a model with a low price and lesser features, you can still get a good value for it, albeit lesser. 
Are ultrasonic toothbrushes any good?
The simple answer is YES. Our testers have proven ultrasonic toothbrushes to effectively remove plaque and improve overall oral health in only 24 hours. The sonic technology provides the impressive power needed to deliver up to 62,000 brush strokes per minute, thus ensuring an excellent clean. 
Which Sonicare DiamondClean is best?
The Sonicare DiamondClean Smart is the best model. It is an impressive upgrade to older Sonicare DiamondClean models. It comes with extra features such as a pressure sensor and Bluetooth connectivity that make the brushing experience more pleasant and fulfilling. 
Final Verdict
The Philips Sonicare DiamondClean electric toothbrush offers a wide variety of functions to clean the teeth; from the five brushing modes to the Smartimer and Quadpacer. The different brushing modes ensure you get the cleaning experience you want. Also, the Smartimer and Quadpacer ensure that you brush correctly. Besides, this toothbrush comes with a convenient travel case and offers an excellent battery life. With this oral care product, you have the right tool to improve your overall oral health.
If you liked the post, please leave a review on Trustpilot.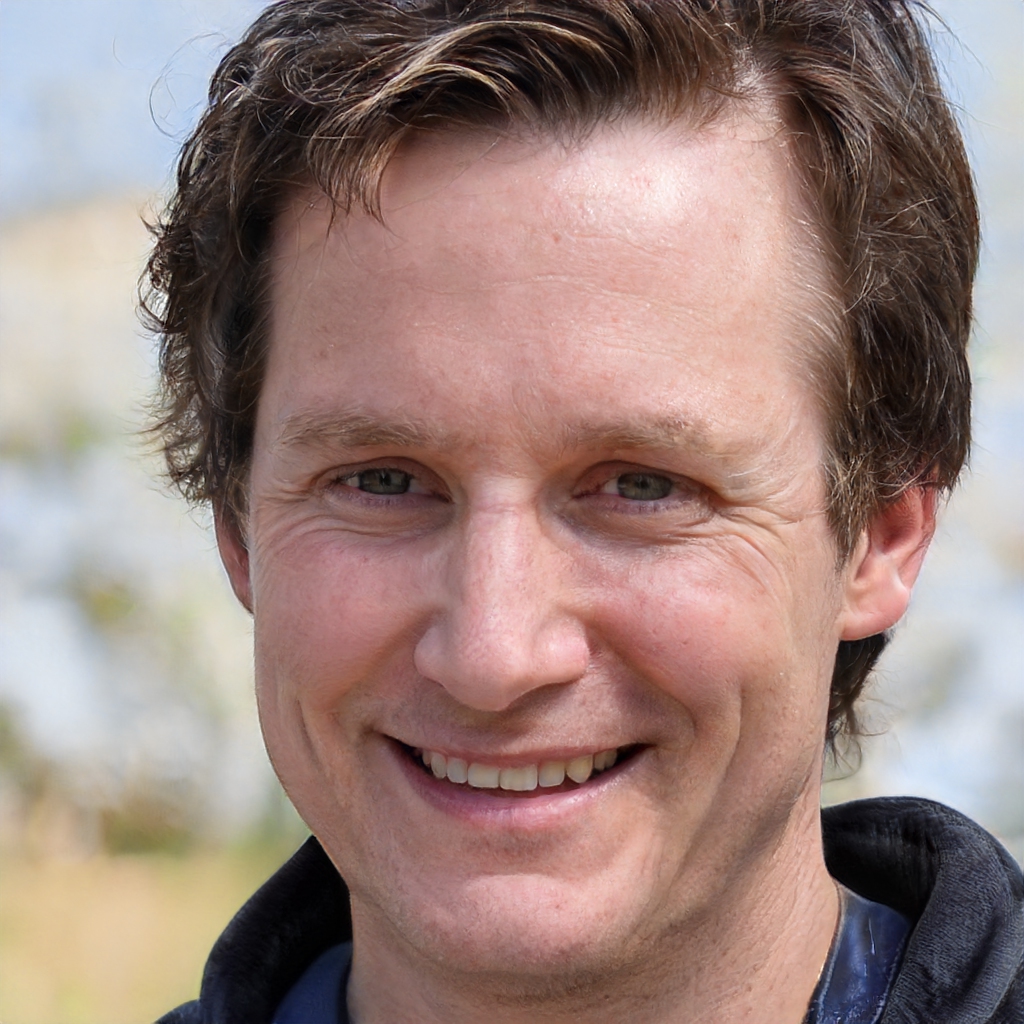 Dr Michael Jones is the proud founder of The Toothbrush Expert. He has been working as a dentist for 19 years now. Besides his work as a dentist, Michael wants to help people to find the right dental products. His goal is to provide everyone with honest expert reviews on all kinds of dental care products.