When conventional brushing fails, we all seek solace with electric brushes to help maintain our oral hygiene. Electric toothbrushes eliminate the need for us to use force to remove plaque and dirt from around our teeth. Now, you have only the micro-vibrations and regulated brushing movement responsible for wiping your teeth clean. The good news is that Sonicare has created the perfect electric toothbrush model to get the job done.
The Philips Sonicare One offers the advantages of sonic technology for a high-speed brushing motion. This displaces plaques faster, maintains perfect gum health, and restores total dental hygiene. In this Philips Sonicare One Review, we will be exploring the full features and advantages of this electric brush and why it is important for your oral care.
All medical content on this site, including this guide and other product reviews, is written by our team of experienced writers and researchers. All writers from The Toothbrush Expert are recommended and reviewed in the industry. You support us through our editorially chosen links, which earn us commission. Learn more

All of our picks have the American Dental Association (ADA) Seal of Acceptance.
What is the Philips Sonicare One Review?
Imagine owning an electric brush with enough speed to achieve more than sixty thousand brush movements per minute. That is the power of the Philips Sonicare One brush. The power has been likened to helping you achieve an entire month of using a manual toothbrush in less than two minutes. That doesn't mean you don't have to brush every day, but it is just an illustration of the speed and power of the brush.
How Does the Brush Work?
The technology explored in getting this toothbrush to work isn't entirely complex. This Philips One by Sonicare comes with contoured bristles that are designed to reach the farthest areas of your mouth. Using sonic technology, the electric brush uses micro-vibrations to deliver a gentle yet powerful brushing movement to your teeth. The entire vibration technology is initiated by the push of a button.
With this button, you can enjoy a pre-set brushing time. This delivers a gentle brushing of your teeth using the contoured bristle for just thirty seconds. This first beep is more like a notification that prompts you to move the brush to the other side of your teeth. However, the brushing could go for as long as two minutes, using powerful dental vibrations to clean out food debris, plaques, and dirt from your teeth.
The sleek and lightweight design makes the brush very easy to handle. You don't have to install a socket in your bathroom or have the toothbrush plugged in before you use it. It comes with a triple-A alkaline rechargeable battery that can last for 90 days. Therefore, you are not restricted to where you can use this brush. No matter where you are, whether or not you have access to electricity, this brush will help you maintain sustainable dental hygiene.
What is in the Box?
For every pack of Philips One by Sonicare you buy, you will get three things. These include:
The box does not come with an additional replacement head, so you might have to buy one if you need it. Also, the handle wouldn't work with any other head aside from the Philips One head, which is more of a downside. However, on a brighter note, you will be getting a pre-installed AAA battery with the toothbrush.
What Colors are Available?
The Philips Sonicare One toothbrush comes in four exciting colors you can choose from such as:
Mango yellow
Miami coral
Midnight blue
Mint light blue
Also, to ensure sleekness and lush appearance, the brush heads were designed to match with the handle. The bristles are also given a spike of these colors to maintain a lustrous feel.
Other Sonicare Options?
The Philips Sonicare has other exciting options aside from the Philips Sonicare One. These other options equally deliver powerful electric brushing and polishing of your teeth and also keep you aware of unnecessary dental appointments. Some of the exciting options include:
Philips One by Sonicare Battery Toothbrush, Miami Coral, HY1100/01
Philips Sonicare ProtectiveClean 4100 Rechargeable Electric Toothbrush Packaging May Vary, White, 1 Count
Philips Sonicare HX5612/08 Essence Rechargeable Electric Toothbrush Holiday Pack, White
Philips Sonicare DiamondClean Smart 9300 Rechargeable Electric Power Toothbrush, Black, HX9903/11
Philips One by Sonicare Battery Toothbrush, Miami Coral, HY1100/01
Philips Sonicare ProtectiveClean 4100 Rechargeable Electric Toothbrush Packaging May Vary, White, 1 Count
Philips Sonicare HX5612/08 Essence Rechargeable Electric Toothbrush Holiday Pack, White
Philips Sonicare DiamondClean Smart 9300 Rechargeable Electric Power Toothbrush, Black, HX9903/11
Philips DiamondClean Smart by Sonicare
This is the first class of all the Sonicare electric brushes. It is slightly more expensive than the Philips Sonicare One and has more exciting features, as one would expect from a first-rate product. One of the most astonishing features is the five cleaning modes that come with the brush. This means you can alternate between five different brushing speeds to meet your oral hygiene requirements.
However, unlike the Sonicare One, when fully charged, it can only last for two weeks. The DiamondClean also delivers 62,000 brushing movements in one minute, and it comes with a pressure sensor that ensures you are not doing too much with your teeth. There's also an app developed to teach you the best techniques for using this product to achieve acute dental hygiene. It uses a corded electrical source and a fancy charging glass to recharge the battery for optimal durability.
Philips Sonicare Essence
This is similar to the Philips Sonicare One but a bulkier option. Unlike the very sleek and lightweight Sonicare One design, you have about a pound of weight and a fat handle to deal with. Regardless, it is very affordable and delivers enough brushing speed to remove plaques two times faster than our manual toothbrush.
It also operates with rechargeable batteries and a charger base. When fully charged, you can use the single-mode brushing speed for up to two weeks. Also, the sonic technology delivers 31,000 brushing movements per minute, which is half of Sonicare One's capacity.
Philips Sonicare ProtectiveClean 4100
This interesting Sonicare option removes tooth plaques up to seven times faster than a manual toothbrush would. It includes pre-installed pressure technology that beeps and pauses when the brushing motion becomes too strenuous on your teeth. This makes it very suitable for your dental care and maintenance.
Also, it has a two-minute brushing pre-set timer and a long-lasting battery that can last for up to two weeks when fully charged. Similar to the Essence option, it has only one brushing mode that delivers consistent brushing and cleaning of all the areas of your teeth.
Key Features of the Philips Sonicare One
It has a brush movement rate of up to 62,000 brush movements per minute.
Lightweight design in sleek colors
Replaceable brush head
A two-minute timer with a thirty-second beep alert.
Contoured bristles for thorough cleaning
Powerful sonic micro-vibration
Three-month battery lifecycle
Pros of the Philips Sonicare One
It has soft bristles that are ideal for cleaning and polishing sensitive teeth.
The Toothbrush is cordless and can be used anywhere without wire restrictions.
It comes with a protective case that also serves as a travel case.
The Sonicare One has a built-in smart timer for an optimized cleaning technique.
It has long battery life.
Sonic technology and electric brushing are combined for squeaky clean teeth
It includes a USB charging port.
Generally, it is very easy to use.
Cons of the Philips Sonicare One
The protective case appears to be frail.
It does not include a pressure sensor.
The Philips Sonicare One does not include an extra brush head and is not interchangeable with any other brush head.
It does not include any cleaning modes.
There isn't enough anti-slip grip protection on the handle.
Philips Sonicare One Design and Accessories
A quick flash of the Sonicare One design will reveal how similar it is to a regular manual toothbrush. Although the sleekness and beautiful color options cannot be overlooked, the design still exudes a timeless simplicity. Here are the key features and accessories that come with the brush.
The Bristle
The bristles are made of soft plastic and well contoured to the brush head. Unlike most electric toothbrushes, the head doesn't rotate. Thus, you get to enjoy soft-touch pressure on specific surfaces at a time and with the same level of consistency.
The sonic technology helps the brush head deliver a gentle brush using consistent micro-vibration to get the teeth cleaned up. The sensor also alerts you when the pressure is too much for a particular spot. It is also programmed to beep at you every thirty seconds, so you can shift the brush to other parts of your teeth.
The Handle
The handle also features some spiral ridge patterns that give you enough grip and resistance while brushing. These spiral ridges are not made from rubber surfaces, even though this wouldn't have given them any better slip resistance.
A double-function single button in the center of the handle turns the brush on and off. This makes the toothbrush very easy to use as it doesn't involve any complex operations.
The Head
The brush head isn't permanently fixed. When the head goes bad, you can simply pull it off and buy another Philips Sonicare One replacement brush head. Since it isn't designed to rotate, you get a consistent soft vibration that is gentle on sensitive gums and thorough on tough plaques and stains.
You can only replace the head with a Philips Sonicare One head as it wouldn't work with any other. When you buy it from Philips, it comes in a pack that has two heads. You may also subscribe to have an individual head delivered to you every three months.
The Battery
The battery is a triple-A alkaline battery that runs effectively for at least three months. It is also rechargeable and is housed in the head of the brush. However, you get to choose the battery model you want.
There are some models of the Sonicare One that come with removable batteries, and there are some that come with rechargeable batteries. The choice is yours. The batteries also have varying life spans. The rechargeable batteries can last for up to one month with sixty brushing sessions after a single charge.
On the other hand, the removable batteries will last for up to ninety days. On a bright note, this is also ideal for your dental hygiene, since you have to change your toothbrush at least once every three months.
The Case
The case is designed in a way to offer protection to only the part that needs it. This design particularly covers the head and helps to eliminate the bulkiness of the casing of the entire toothbrush. It is also available in colors that coordinate with the handles for a more streamlined appearance. It has two slits that allow airflow into the enclosed bristles to reduce dampness.
Installation and Settings of Philips Sonicare One
There's not much to it when it comes to installing it on the Sonicare One model. The toothbrush already comes preinstalled in the pack. Even when you replace the head or would like to change the battery, the reassembly isn't complex. To remove the brush head, simply twist and pull it off. Also, when replacing the head, simply twist and push down until the head is perfectly secured.
For battery installation, the removable end cap of the handle houses the battery, and you can twist the cap to lodge or dislodge the battery from the handle. To twist the cap, you will need a screwdriver or a coin to twist the cap lose. Be careful so that you won't have to damage the end cap.
Also, Philips Sonicare has developed an application to help you with brushing techniques and how to put your brush to good use. It also monitors the movement of your brush to indicate the areas in your mouth that still need more brushing. To use the app, ensure your toothbrush is connected and enabled to use the app.
Usage after installation
Simply apply a peanut size of toothpaste on the brush, press the on button and apply the brush using little pressure on your teeth. The app will bring up a cartoon picture of your dentition and read the minutes required for each part of your teeth. It will also alert you if you are applying too much pressure on your teeth. The app guides you through every section of your teeth until the brushing cycle is over.
Unfortunately, the Philips Sonicare One is not one of the toothbrushes listed as being compatible with the app. The compatible models include the DiamondClean model, Flexcare Platinum, ExpertClean, and Sonicare Kids. All of the remaining Sonicare options are also compatible with the app. This is because they all come with a Bluetooth feature that makes them compatible with the app. The Sonicare One doesn't have this feature.
Comparing the Philips Sonicare One with Other Products
There are other products from different brands that are competing closely with the Philips Sonicare One toothbrush. Out of the many brands, below are the three most outstanding, whose features are very similar to the features above.
The Aquasonic Black Series
This series comes with eight heads and a travel case, which is more than what Sonicare offers. As expected, it is quite expensive, but it has some compensating features for this. These features include four brushing modes you can select from. These modes include the teeth whitening mode.
It provides up to 40,000 brushing movements per minute, which is less than the Sonicare model. A charging cycle could last for a month, and you get to enjoy a wireless charging base. When compared to the Philips Sonicare One, the Sonicare One appears to do a pretty good job of replacing the Aquasonic for the price.
The Fairywill Electric Toothbrush
This is very similar to the Sonicare One, but unlike the 62,000 brush movements per minute it offers, the Fairywill offers just 40,000. However, this product makes up for it with five brushing speed modes and three extra brush heads, all of which are quite pricey.
Just like the Sonicare One, it has a pre-set two-minute brushing cycle that beeps every thirty seconds to achieve thorough teeth cleaning. It is also pretty lightweight and easy to operate. Since it comes with IP67 waterproof protection, a certain level of durability is assured. Sadly, it does not come with a travel case but instead, a brush head clamp.
Oral-B Genius 8000 Electric Toothbrush
The Oral-B brand receives fair credibility from users. If there's anything that will reduce this credibility, then it is going to be the price. You can get most features this model will offer you from the simply designed Philips Sonicare One. However, you won't get the six cleaning modes and Bluetooth connectivity that comes with this Oral-B brand.
In addition, the brand includes two extra brush heads and a special pressure sensor technology that provides gentle teeth cleaning. It also features the same two-minute brushing cycle, like the Sonicare One, which can be monitored using your smartphone.
Philips One by Sonicare Battery Toothbrush, Mango Yellow, HY1100/02
Oral-B Genius 8000 Electric Electric Toothbrush with Bluetooth Connectivity, Black
Philips One by Sonicare Battery Toothbrush, Mango Yellow, HY1100/02
Oral-B Genius 8000 Electric Electric Toothbrush with Bluetooth Connectivity, Black
Overall, when you compare the features of the Philip Sonicare One, you will realize it has the basic requirements and far more micro-vibration power than most of the other expensive brands out there. While you can explore some other Sonicare models if you are looking for more options, the Sonicare One will also do an amazing job.
How to Use the Sonicare One Toothbrush?
Depending on the variant you opt for, you can either start recharging or change your batteries within a month or ninety days. The brand did not exactly specify the grade of waterproof protection feature the product comes with. However, it comes with a one-year warranty that gets you covered just in case of damage.
One peanut size toothpaste is required at once and ensures you keep the handle away from water. Wet only the bristles and hold them against your teeth at a forty-five-degree angle. Mentally divide your teeth into four or five sections and apply each of the thirty seconds to each section until you feel comfortable with your teeth. You don't have to scrub. The micro-vibration from the bristles will do the job for you.
Since the end cap isn't entirely watertight, when exposed to running water, it can seep in and cause damage in the long run. Also, ensure you store the toothbrush away in its case after use.
Frequently Asked Questions
Is the Philips one by Sonicare good?
Philips One is the newest model from Sonicare, and they have taken some of the best features from their top-notch models to create this new toothbrush model. In terms of functionality, the Philips One will deliver the excellent brushing power you require from any electric or sonic toothbrush brand.

If you have delicate gum or this is your first time trying out a sonic toothbrush, you could start with this very affordable toothbrush. You will realize it's worth every dollar.
Which Sonicare toothbrush is the best?
If you are not too keen on a budget, you can experience the excellence of the Sonicare DiamondClean smart toothbrush. It delivers 62,000 brushing movements per minute, and it comes with five brushing modes to choose from.

Also, it works with the Sonicare app to help you maintain perfect dental hygiene. However, if you are on a budget, then the Philips One is your best bet to experience the cleaning power of an electric toothbrush with the perfect sonic technology.
What is a Philips toothbrush?
It is the newest model toothbrush from Sonicare. It delivers 62,000 brushing movements within a minute, using a single brushing mode. It cleans plaques and removes food debris from the teeth using contoured soft-touch bristles. Also, it is very affordable and easy to use. It comes with long-lasting battery variants and a storage case with matching colors and sleekness.
Can sonic toothbrushes damage teeth?
Pressure is what damages the teeth. When too much pressure is used on the teeth, using a brush with very hard bristles, then the enamel can get damaged. That is why some sonic toothbrushes come with a pressure sensor to keep track of the amount of pressure used on your teeth.

Generally, you don't need to apply pressure when using a sonic toothbrush. Just place it against your teeth at the desired angle and let the brush do the job itself. Also, ensure you select only a sonic or electric toothbrush with the right texture for your gums and teeth. Bristles don't have to be too hard to get the job done.
Are sonic toothbrushes or electric toothbrushes better?
It doesn't matter whether you use a manual toothbrush or an electric one. What is most important is that you observe two brushing sessions daily and use the proper brushing techniques. Most dentists recommend the electric and sonic toothbrush because they have the mechanism to scrub your teeth in the best way to get rid of plaques. They are designed with the proper rotation and brushing movement to properly clean each tooth.

Thus, when better rotation and brushing movement from the electric toothbrush is coupled with better brushing techniques, the best results are guaranteed. That is why it is common to find most sonic and electric toothbrush brands have apps to guide users to the proper brushing methods.
Conclusion
Maintaining dental hygiene is as important as every other aspect of your health. While a manual toothbrush can help you clean your teeth, using a sonic electric toothbrush specifically engineered to deliver the right brushing movement is what you need.
There are several sonic toothbrush brands, but the Philips Sonicare One review has shown that the Philips One is an excellent choice to settle for. It has got the right color choices, perfect micro-vibration range, and brushing movement required to keep your teeth clean and polished without breaking the bank.
Philips One by Sonicare Battery Toothbrush, Mango Yellow, HY1100/02
Oral-B Genius 8000 Electric Electric Toothbrush with Bluetooth Connectivity, Black
Philips One by Sonicare Battery Toothbrush, Mango Yellow, HY1100/02
Oral-B Genius 8000 Electric Electric Toothbrush with Bluetooth Connectivity, Black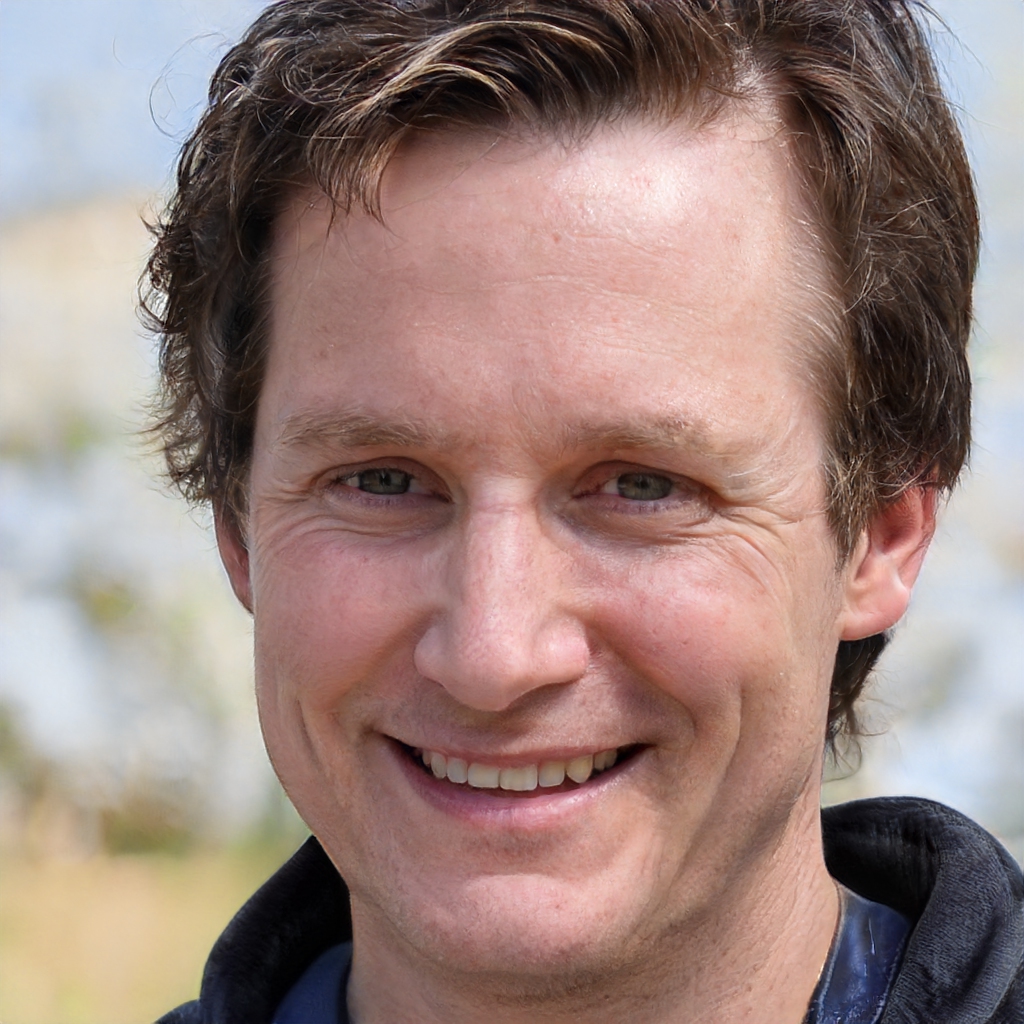 Dr Michael Jones is the proud founder of The Toothbrush Expert. He has been working as a dentist for 21 years now. Besides his work as a dentist, Michael wants to help people to find the right dental products. His goal is to provide everyone with honest expert reviews on all kinds of dental care products.