Have you ever experienced a sharp pain in your teeth when attempting to chew or drink something quite cold or hot? That sudden or sharp pain that your teeth experience is an oral condition referred to as sensitive teeth.
Sensitivity in the teeth isn't just limited to drinking or eating things that are too hot or too cold. It is also associated with open mouth breathing and brushing, all of the causes and risk factors which we will now explore below.
All medical content on this site, including this guide and other product reviews, is written by our team of experienced writers and researchers. All writers from The Toothbrush Expert are recommended and reviewed in the industry. You support us through our editorially chosen links, which earn us commission. Learn more

All of our picks have the American Dental Association (ADA) Seal of Acceptance.
What are the Causes of Sensitive Teeth?
Dentin is a layer found in human teeth. These layers are the teeth' softer inner layer, which is protected by a harder outer layer known as enamel. Once the outer protection is washed, and the dentin is exposed, the teeth become very sensitive to certain temperature ranges.
Exposing the inner dentin layer may be due to certain lifestyle choices which may result in experiencing sensitive teeth. This condition could happen due to what is being consumed, such as food and drugs. It may also be a side effect of certain oral conditions and dental procedures. Cracked or chipped teeth, cavities, gum diseases, or worn fillings are examples of oral conditions that may lead to sensitive teeth.
Also, dental procedures like scaling, root planning, implants, veneers, bridges, and crown installations are all examples of procedures that may result in mild or severe sensitive teeth. Sensitive teeth are a very prevalent oral condition that is most common in adults. Over 40% of the adult American population suffers from this condition, according to the Academy of General Dentistry. Here are some of the habitual risk factors associated with sensitive teeth.
1 – Abrasive Toothpaste and Mouthwash
In a bid to produce toothpaste or mouthwash that is capable of tooth whitening and polishing off tough tooth stains, manufacturers include abrasive substances in their toothpaste. With persistent use of this kind of toothpaste, the enamel may get washed off and make the teeth very sensitive.
It is also important to use only a peanut size at a time when brushing your teeth. When you use abrasive toothpaste in large amounts, it can cause enamel washing. The perfect solution to this is to substitute these kinds of toothpaste with non-abrasive ones, like Sensodyne Sensitive or Colgate Sensitive Enamel Protection.
We recommend this mouthwash and toothpaste when you have sensitive teeth:
Discover the best mouthwash and the best toothpaste for sensitive teeth in our buying guides.
2 – Improper Brushing Style
You must understand the bristles that are best for your tooth enamel. The goal is to remove food debris and clean up the dirt. It is therefore not imperative to use abrasive bristles on your teeth.
The bristles on a toothbrush shouldn't be too hard. Using a toothbrush with hard bristles will wear out the enamel layers of your teeth over time. When this happens, dentists recommend only the use of a toothbrush with extra-soft bristles for brushing. You wouldn't even need toothpaste. Just clean with your toothbrush until you are satisfactorily clean.
3 – Acidic or Sugary Food and Drinks
Your teeth come in contact with anything you eat or drink first. Food and drinks that contain high sugar or acidic content can wash out the enamel over time, and thereby result in sensitive teeth. Examples are carbonated drinks, citric fruits, and drinks, energy drinks, candies, ice cream, etc.
4 – Teeth Whitening
One of the disadvantages of the tooth whitening procedure is how sensitive it makes the teeth. This is because the procedure requires polishing the enamel with bleach, which washes off the enamel with each application. The use of over-the-counter whitening gels, stripes, or peroxide-based whitening solutions does more harm to your teeth than good.
While you have some shiny white teeth, sensitivity in them is a pain you won't get very soon. A professional teeth whitening procedure performed by a dentist is far preferable. Although it is also susceptible to sensitive teeth, the sensitivity gets better after successive professional treatment.
Discover the best teeth whitening toothpastes:
Preview
Best Choice
Preview
Colgate Optic White Advanced Teeth Whitening Toothpaste, 2% Hydrogen Peroxide Toothpaste, Sparkling White, 3.2 Oz, 3 Pack
Crest 3D White Brilliance Toothpaste, Vibrant Peppermint, 3.9 Oz (Pack of 3)
Supersmile Professional Teeth Whitening Toothpaste with Fluoride - Clinically Proven to Remove Stains & Whiten Teeth Up to 6 Shades - Enamel Strengthening - No Sensitivity (Original Mint, 4.2 Oz)
When do you see result?
After 1 week, (best result after 4 weeks)
after 3 days, (best result after 1 month)
after 5 days, (best result after 1 month)
Best Choice
Preview
Preview
Colgate Optic White Advanced Teeth Whitening Toothpaste, 2% Hydrogen Peroxide Toothpaste, Sparkling White, 3.2 Oz, 3 Pack
When do you see result?
After 1 week, (best result after 4 weeks)
Preview
Preview
Crest 3D White Brilliance Toothpaste, Vibrant Peppermint, 3.9 Oz (Pack of 3)
When do you see result?
after 3 days, (best result after 1 month)
Preview
Preview
Supersmile Professional Teeth Whitening Toothpaste with Fluoride - Clinically Proven to Remove Stains & Whiten Teeth Up to 6 Shades - Enamel Strengthening - No Sensitivity (Original Mint, 4.2 Oz)
When do you see result?
after 5 days, (best result after 1 month)
Read all about it in our article about the best whitening toothpaste!
5 – Chewing on Hard Objects
Chewing on hard objects like nails, ice blocks, and toys may crack your teeth and expose the dentin. This would lead to sensitive teeth too. Avoid chewing on hard bones and objects, generally to avoid breaking the enamel.
Other Oral Conditions that May Lead to Teeth Sensitivity
Aside from unideal dental care, harsh substances, and acidic food and drinks, oral conditions and diseases may also result in sensitive teeth. Examples of these conditions include:
1 – Cavities
Existing cavities or worn cavity fillings can result in sharp pain from thermal stimulation. The dentin will react to cold or hot contact, which will result in pain. Cavities are holes in the teeth that begin as a chalky white scar and progress to a dark brownish hue over time.
2 – Cracked Tooth
A cracked tooth is a form of tooth fracture that may be a result of an actual injury or bruxism. It may also occur as a result of chewing on hard objects or failed dental restoration. A cracked tooth may break open the crown of the tooth or may extend into the gum. This makes the tooth painful when eating or sensitive when eating something too cold, hot, or sweet.
3 – Periodontal Disease
It is also referred to as Periodontitis, and it is a severe oral disease that may damage the gum, surrounding tissues, and bones in the mouth. It may result in loose teeth, bleeding around the gum area, gum inflammation, and pain. Since the teeth get affected, it will naturally result in general tooth sensitivity.
4 – Bruxism
This refers to the voluntary or involuntary habit of tooth grinding and clenching, which may happen consciously during normal activities or unconsciously while sleeping. The excessive clenching and grinding of the teeth will eventually result in enamel damage, chipped or cracked teeth, nerve irritation, dental erosion, and hypersensitivity.
5 – Receding Gum
This is caused when there is a pre-existing oral condition like periodontal disease. It exposes the root of the teeth and causes general gum decay. It may also be a result of poor oral hygiene, improper brushing style, bruxism, or dental erosion. Receding gum will cause hypersensitivity in the teeth, inflammation around the gum area, and pain.
Our experts recommend these products for receding gums:
Best Toothbrush For Receding Gums
Best Toothpaste For Receding Gums
Oral-B Genius 9600 Electric Battery Powered Toothbrush, 3 Brush Heads, Black
Parodontax Complete Protection Toothpaste, Pure Fresh Mint - 3.4 oz x 3
Discover the best toothbrush for receding gums and best toothpaste for receding gums in our special articles.
6 – Dental Erosion
When the teeth are exposed to high acidic content, dental erosion may occur. This is the washing away of the enamel on the teeth. Dental erosion may be a result of bruxism, sugary drinks, and food, existing medical conditions, and poor oral hygiene. It may also be caused by habitual regurgitation, vomiting, or acid reflux. When this happens, the teeth also become very sensitive.
Available Treatment for Sensitive Teeth
It is always very imperative to practice simple oral hygiene. This includes using a small amount of toothpaste while brushing, selecting a softer toothbrush. Also, avoid using a whitening treatment on the teeth if you can.
This keeps the teeth healthy and keeps tooth sensitivity away. However, if you find yourself suffering from this condition, below are some of the available treatments that you can explore.
1 – Gum Graft
When there is a severe case of periodontal disease, and the teeth seem to have lost essential gum tissues, good gum tissues may be extracted from the other parts of a patient's teeth.
This gum tissue will be attached to the affected area to protect the exposed root and help strengthen it. In turn, this may improve the general health of the teeth and reduce sensitivity.
2 – Fluoride Treatment
Importantly, this treatment must be done by a professional dentist. A self-applied fluoride treatment may also be done if tooth sensitivity is not severe. Fluoride is a mineral that can be gotten from rocks or soil but is great for enriching the enamel layer of the teeth and fighting off sensitivity.
3 – Root Canal Therapy
Root canal therapy involves the removal of the infected dental pulp. The infection could be caused by tooth decay and infection that spreads to the tooth's root and into the dental pulp. This may cause extreme pain and sensitivity. However, extracting the affected dental pulp will relieve pain and reduce sensitivity over time.
In Conclusion
It is always very uneasy to carry the pain of sensitive teeth around. It makes it difficult to enjoy the best of a chosen lifestyle and reduces the fun of exploration, especially when it comes to food and drinks. However, having perfectly healthy teeth necessitates a concerted effort, beginning with what we eat and drink.
Also, not exposing our teeth to damaging objects and substances helps. Cultivating a general habit of seeking professional help as soon as tooth sensitivity occurs or any apparent change in dental condition will help keep severe cases of tooth sensitivity away.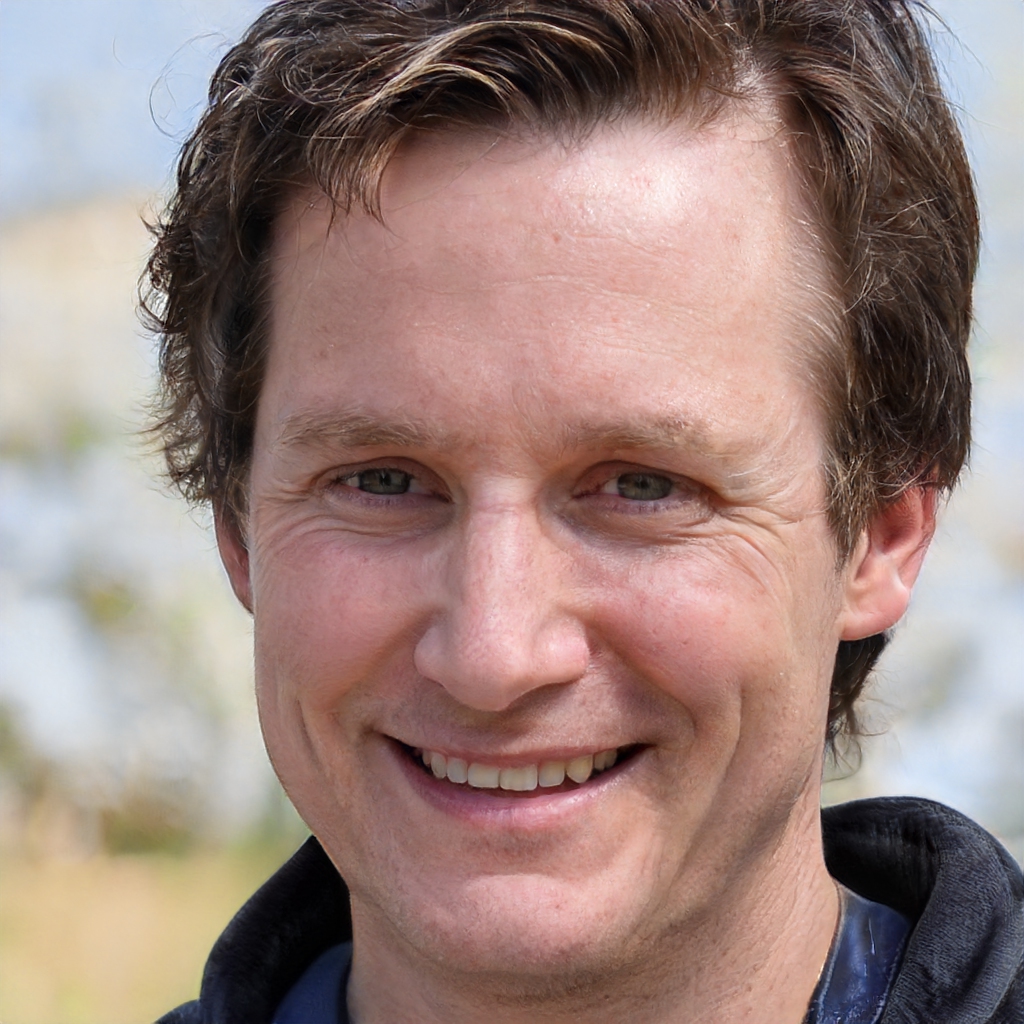 Dr Michael Jones is the proud founder of The Toothbrush Expert. He has been working as a dentist for 21 years now. Besides his work as a dentist, Michael wants to help people to find the right dental products. His goal is to provide everyone with honest expert reviews on all kinds of dental care products.