Your mouth doesn't feel clean after brushing? You need not worry. Getting thorough oral care has become easier and better thanks to technological advancements. Apart from popular oral care products such as toothbrush and toothpaste, water flosser has also proven to be very effective at improving oral hygiene. A recent study shows that a water flosser is 29% more effective than string floss. Waterpik is a major player in the world of water flossers and it guarantees improved oral health. The Waterpik WP-560 is one of the top devices manufactured by Waterpik. 
The WP-560 is a cordless advanced water flosser with a portable design made for small space or travel. It comes with a self-contained water tank as well as a rechargeable battery that keeps it running even in the absence of electricity. This device is safe to use on dental works such as crowns, braces, implants, and veneers. Also, it features customized flossing tips and modes that offer you the best clean you want.
We carried out numerous tests on the efficiency of the Waterpik WP-560 and we were impressed with its performance. Although we found it to be a very efficient tool for improving oral health significantly, this article will discuss everything you need to know about it so you can decide if it's the right option for you.
All medical content on this site, including this guide and other product reviews, is written by our team of experienced writers and researchers. All writers from The Toothbrush Expert are recommended and reviewed in the industry. You support us through our editorially chosen links, which earn us commission. Learn more

All of our picks have the American Dental Association (ADA) Seal of Acceptance.
Waterpik WP-560 Performance
"The Waterpik WP-560 has a top cleaning performance that leaves the teeth and gums cleaner than ever" according to Dr. Fordjour from The Washtington Center For Dentistry. This water flosser cleans below the gum line and deep between the teeth, driving out the food debris and plaque left behind by brushing. These actions help to prevent oral health issues such as gum disease, bad breath, and tooth decay.
The WP-560 works much harder than the traditional flosser and can remove up to 99.9 percent of plaque from the treated areas. Thanks to its impressive performance, this water flosser has the American Dental Association (ADA) Seal of Acceptance. The ADA's seal gives the assurance of excellent quality, function, and safety.
How Does The Waterpik WP-560 Work?
The Waterpik WP-560 is an advanced water flosser that works smoothly and impressively. This device features an extra-quiet technology that fits its streamlined design. It also uses a 4-hour rapid magnetic charger that ensures the rechargeable battery is always ready to power the flosser effectively.
Besides, the WP-560 features an electronic pressure control and three settings (low, medium, and low) that let you personalize your water pressure intensity. You can also count on this water flosser to work in the shower because of its waterproof design.
What's In The Box?
The Waterpik WP-560 box contains several items that aid the performance of the main unit. Below are the items in the box:
Waterpik WP-560 Cordless Advanced Water Flosser
2 Classic Jet Tips (JT-100E)
1 Plaque Seeker Tip (PS-100E)
1 Orthodontic Tip (OD-100E)
Tip Storage Case
Rapid Magnetic Charger
Microfiber Travel Bag
Travel Plug
Waterpik WP-560 Options
The Waterpik WP-560 is not alone in its league. It has five different variants that have the same features. They also have the same functions but they have different colors and different model numbers. Below are Waterpik WP-560 variants:
Key Features
Portable design
Three pressure modes
Four water flossing tips
360 degrees rotatable nozzle
Waterproof
Magnetic power cable
Battery operated
Travel bag
Pros
Portable and easy to carry
Rechargeable battery
Water-resistant
Cons
No timer or pacer
Can get messy
Design And Accessories
Before we get into the details of the Waterpik WP-560 water flosser, it's important to note that there are two styles of water flossers. Flossers are either corded or cordless. While the corded flossers are known to have a large water reservoir and require wide countertop space, the cordless flossers use small countertop space and feature smaller reservoirs.
Cordless Water Flosser
You can also easily guess that the corded flossers use the mains power but cordless flossers use batteries to power the devices without the limitations that come with using direct electricity. Although both styles offer nearly the same performance, users choose an option based on their preference and lifestyle. For example, if you travel a lot or have no power in your bathroom, it's recommended that you choose a cordless flosser. This style of flosser can also be favored if you have small countertop space.
However, cordless flossers can get bulky and you might be forced to leave your unit behind if you're carrying a small bag. But they are still a better travel option compared to larger corded flossers.
Design options
As we have noted earlier in this article, the Waterpik WP-560 is a cordless water flosser that allows easy mobility without restriction. This device features a built-in rechargeable battery that powers it independently of mains power. Also, it comes in five different color options that offer you the luxury of choosing your preferred color option.
As expected, the White and Black options are the most popular among the color options. Normally, these two color options are a bit cheaper than the rest, but that's not always the case. In this article, we are reviewing the white option that most buyers tend to favor. It has a curvy shape that we consider nice and appealing. More so, the curvy shape makes the unit very comfortable to hold for easy and seamless use.
The WP-560 features a standout control panel where the power button (at the top) and the pressure control button sit (below). The words Low, Medium, and High, stacked on top of each other, sit underneath those buttons. Those words have a LED between them. Once you select a pressure setting, the LED below it will light up. A battery status icon with LED sits below the pressure control button and as expected, delivers feedback on battery power.
A silver bezel/trim frames the control panel of the unit while a smooth touch plastic dominates the remaining body. The unit features the Waterpik logo at the front. If you flip the device around, a transparent plastic makes up half of its back.
Important features
Moreover, the Waterpik WP-560 features a water tank that holds 210ml/7oz of water. As you might have guessed, the water won't be able to floss for the 60 seconds recommended by dentists. The tank offers only 45 seconds of usage time that falls short of the required 60 seconds. Although refilling the tank to continue flossing can be inconvenient, it is a worthy sacrifice for the mobility convenience the WP-560 cordless water flosser offers.
Furthermore, a series of raised dots feature on the upper part of the unit's back and they act as a grip for your fingers so the unit can stay firmly in your hand. The detachable nozzle stays on top of the device. As we noted earlier, the WP-560's box features four nozzles that you can easily remove and replace. All the tips can be rotated 360 degrees to help you get the maximum benefit from the water flosser. The unit's box contains a storage box for the nozzles, thus providing a neat place to store the tips when not in use. Generally, the classic tips offer the best performance.
The WP-560 cordless water flosser offers three pressure settings, whereas a corded/countertop unit can offer up to 10. The cordless water flosser sacrifices numerous pressure settings for its compactness so it's not necessarily a disadvantage. The device still offers you up to three different intensities at which water flows from the tank. You can get soft clean and more invigorating ones depending on the pressure setting you choose. Users generally prefer the most powerful option because of the power it uses to clean between the teeth and below the gum line. But users with sensitive gums tend to favor the lowest pressure setting because of its lesser power. The water pressure ranges from 45 to 75 PSI.
The Waterpik WP-560 cordless flosser is water-resistant, making it suitable for use in the shower should you choose to.
Also, the unit features a built-in rechargeable battery that delivers about a week of use after attaining full charge, based on a one-minute clean daily. The battery attains full charge in only four hours with the aid of the magnetic charging cable.
Travel or not?
In this article, we have severally touted the Waterpik WP-560 cordless water flosser as an ideal option for travel. The travel pouch and plastic travel plug in the box further establish that fact. The travel plug helps to stop leaks from the nozzle when on-the-go.
As expected, the lightweight, cordless design makes the Waterpik WP-560 a portable design but you may find yourself questioning whether it would fit into your small travel bag.
Our major disappointment in this fine water flosser is the absence of both a built-in timer and a pacer. Both features would have encouraged you to floss for the recommended one minute but their absence means you have to find another source to help you. Although the absence of the timer and pacer may disappoint you, the overall quality of the Waterpik WP-560 cordless water flosser makes it a great investment for the improvement of your oral health.
Which Flosser Replacement Tips Are Compatible?
Water flossers require flossing tips to clean the teeth and gums. Not every flossing tip is compatible with the product in this review, the Waterpik WP-560. Below, we will discuss the replacement tips that are compatible with the unit:
Classic Jet Tip: This is the most popular Waterpik flosser tip because it offers general cleaning. It flosses efficiently and effectively, thus guaranteeing results that help improve oral health.
Plaque Seeker Tip: As the name suggests, this flosser tip works hard to get rid of plaque. Removal of plaque is one of the top reasons why water flossers are used, underlining the importance of this flosser tip. It seeks out plaque and ensures the teeth stay free of bacteria daily. People with dental implants will get great results from the plaque seeker tip.
Orthodontic Tip: People who wear braces may struggle with using other tips such as classic and plaque seeker tips but they will find the orthodontic tip very useful. This tip is specially designed to get around the braces and clean effectively.
Pik Pocket Tip: This is another tip specially designed for a particular purpose, in this case, periodontal pockets. Although it doesn't come with the Waterpik WP-560, you can purchase it from a store and enjoy its value if you have periodontal pockets.
Toothbrush Tip: This tip allows a user to brush and floss simultaneously. It's not the fanciest or most important feature but it can be very useful if you're in a hurry. Thus, you'll get to brush and floss at the same time without taking much time. However, the toothbrush doesn't work like an electric toothbrush, it is manual and you'll need to do the hard scrubbing yourself.
Tongue Cleaner: This is another flosser tip compatible with the Waterpik WP-560. The tongue cleaner – like the name suggests – focuses on cleaning the tongue. Inadequate care for the tongue is known to be a major cause of bad breath, so this cleaner is important to ensure the tongue stays clean always.
We recommend that you replace the classic tip and tongue cleaner every six months while you replace other tips every three months to achieve maximum results.
Key Features Explained
The Waterpik WP-560 water flosser is not only designed to clean between tight spaces in the mouth, but also to fit into small spaces. It comes with different features that determine its efficacy and help it deliver impressive results. Below, we will discuss the five features that impressed us the most during our testing process:
Pressure Control
A water flosser works with water pressure. In top models, users have the luxury of adjusting the water pressure to their most preferred intensity. This feature is very important because not everyone can be satisfied with a default intensity, hence the need to have the option to choose the most suitable. The Waterpik WP-560 cordless water flosser also boasts of multiple intensities, including low, medium, and high.
If you want a thorough clean, you should opt for the 'high' intensity because it offers very powerful water pressure that drives through the teeth and removes nearly every bacteria in treated areas. The 'medium' setting can be used to get a lesser water pressure if you're not comfortable with the power of the 'high' intensity. The 'low' setting is best for people with sensitive teeth who can't bear the pressure from other intensities. Also, we recommend the 'low' intensity if you're a first-time user because it helps you get used to the power of the water flosser. You can adjust from there to the 'high' intensity as weeks go by.
You should ultimately choose a setting that you feel like is loosening and removing food debris from between your teeth, without having an inconvenient feeling.
Magnetic Rapid-Charge System
A big advantage of the Waterpik WP-560 cordless water flosser is its capability to work without direct electricity, making it quite suitable for travel. Aside from being a great asset for travel, that capability also makes it a convenient product to use. This capability is only possible due to the rechargeable battery inside the device. The battery can hold a charge for at least one week of regular flossing (at one-minute flossing time daily). This battery charges fully in only four hours thanks to the magnetic rapid charger, certainly one of the best charging systems.
There's a LED indicator to alert you when the flosser's battery is running low, so you can plug it into a wall outlet.
Waterproof
A water flosser is mostly a bathroom tool but things can get complicated when water interacts with an electric device. Thankfully, that's not the case with the Waterpik WP-560 cordless water flosser which is waterproof. The electrical parts of the flosser are perfectly isolated. Hence, you have the luxury of using it around the bathroom sink and in the shower. Doing it in the shower means you get to avoid any residual mess around the sink, thereby saving you some valuable time. This feature makes the Waterpik WP-560 a fascinating option since the countertop models don't offer that luxury.
Self-Contained Reservoir
Expectedly, a water flosser uses water to floss and drive out food debris and plaque. A reservoir in the flosser holds water to allow that operation. The Waterpik WP-560 features a self-contained, easy-to-fill reservoir with a water capacity of 210ml/7oz that can floss for only 45 seconds, falling short of the recommended one-minute flossing time. This means you must refill the reservoir at least once during use to floss properly and achieve the desired results.
Flosser Tips and Storage Case
Flosser tips are the nozzles through which water comes out to floss and deliver the expected results. Tips can be easily attached to the holder at the top of the device. You can interchange the tips as they mostly perform different functions. The Waterpik WP-560 water flosser comes with four tips but it is compatible with any Waterpik flosser tip.
The flosser comes with two Classic Jet Tips, the standard water flossing tip that comes with all Waterpik water flossers. It features a hard-plastic end and color-coded, meaning two members of your family can share them.
There is also one Plaque Seeker Tip present in the box and it works around dental work such as crowns, veneers, and implants. It is clinically proven to eliminate up to 99.9% of plaque from treated areas, assuring improved oral care. Also, the Orthodontic Tip comes with the WP-560. It features a tapered brush that helps to eliminate hard-to-reach plaque bacteria around braces. It is also proven to be more effective than string floss when it comes to getting rid of plaque around braces.
Another impressive part of these flossing tips is their capability to rotate 360 degrees, thus getting in-between and behind teeth easily without any need to adjust your grip or reposition the device during use. This is a nice feature that is absent in some cordless/portable water flossers.
When you buy the Waterpik WP-560 water flosser, you don't have to worry too much about where to store the tips. This device comes with a storage case with enough space to keep the tips clean when they are not in use.
Installation Of The Product
The Waterpik WP-560 is one of the easiest electrical devices to operate. You can start using this device right out of the box because there's not much installation to do except inserting the needed flossing tip. Removing and inserting tips is a breeze. You can easily remove a tip by releasing the catch holding it in place. There's also an eject/release button on the back of the device that you can press to get the tip released. Replacing the tip is simple, you simply slide it into the holder and wait for a click that indicates it has locked in place.
Setting Up The Waterpik App
While you can find it difficult to track your water flosser usage, Waterpik devised a solution to help you build a healthy habit. The Waterpik® 14 Day Challenge App is this solution and it is most useful for a first-time user. It can be downloaded on the Smartphone app stores for use. After installation, you will receive easy-to-follow instructions. You can press the 'Next' icon below to go through the instructions. After the first instructions, the app pops up a 'Day 1' icon that has the present date and instructions for the first day of flossing. The app goes to 'Day 2' the next day and reveals the next set of instructions for the day. This routine is maintained for 14 days to help you perfect the right techniques of water flossing.
How Does The Waterpik WP-560 Clean Compare To Other Products?
The Waterpik WP-560 water flosser is a very effective option thanks to its features. But how does it compare to some other top products such as the Waterpik WP-660, Waterpik WP-450, and Philips Sonicare AirFloss Pro. While the WP-560 is cordless, the WP-660 is corded. Also, the Waterpik WP-560 and WP-450 offer four tips and the WP-660 offers 7 while the Sonicare AirFloss Pro offers only one tip. Besides, the WP-560 offers three pressure settings while the WP-560 offers ten. Below, we will do a comprehensive and side-by-side comparison of the Waterpik WP-560 with the three other water flossers:
Best Pick
Waterpik WP-660
Philips Sonicare AirFloss Pro
Capacity
600ml / 22oz / 90 Seconds
Best Pick
Capacity
600ml / 22oz / 90 Seconds
Philips Sonicare AirFloss Pro
Size Guide
Width – 7.1cm/2.8 inches
Height (with nozzle) – 29cm/11.6 inches
Weight (with nozzle) – 360g/0.80Lbs
Thickness – 10.2cm/4 inches
Short Term Use Of The Product
The Waterpik WP-560 water flosser is quite easy to use once used properly. The first step is to fill the water tank. Although you can use any kind of water you prefer; cold or lukewarm, we recommend that you use warm water because it guarantees better results. If you'll like to feel the extra freshness, you can add mouthwash to the mix.
You can power on the flosser's pump after you're done filling the reservoir. The pump draws the liquid from the reservoir and gets it out through the nozzle. The liquid pump out until it runs out or you turn the power off. But before you start flossing, you should choose your preferred pressure setting, lean low over the sink, and put the tip in your mouth. Aim the nozzle toward your teeth, turn the flosser on, and there you go!
You can start from your back teeth and work the tip toward your front tip. Also, glide the tip along the gum line and pause briefly between the teeth. You can continue with this routine until you have gotten the inside and outside of the lower and upper teeth cleaned.
When you aim the tip at your teeth, you should slightly close your lips to avoid splashing that may lead to an unnecessary mess. But you should open your mouth enough to let water flow out freely into the sink. For best results, the device should be kept upright during use.
Once you follow this routine daily, in no time, you'll perfect the technique of flossing.
Long Term Use Of The Product
Waterpik has a history of producing well built and reliable corded and cordless water flossers. Users have often touted the flossers as highly effective and durable. Based on reliability, anyone should be confident to buy a Waterpik water flosser, including the Waterpik WP-560. Waterpik is most popular because it makes more reliable products than the competition.
The major concern that has been expressed about the Waterpik WP-560 water flosser is its battery. The battery uses Nickel Metal Hydride, not the more reliable Lithium-ion. Although we did not suffer any issue with the battery during our testing, few users have raised concerns about the reliability. The care of the battery is also important because improper use diminishes its life.
When buying a rechargeable Waterpik for travel, you want a reliable product that can serve you for a long time. Considering the WP-560 is not cheap, the device must stay working for multiple years. Waterpik offers a two-year warranty that should address some of your concerns and encourage you to purchase the WP-560.
Caring For Your Waterpik WP-560
The Waterpik WP-560 cordless water flosser, like any other electrical device, requires adequate care to stay operational for a long time. The device should be kept clean at all times. The tips should be wiped dry before they're placed inside the storage case. Although the Waterpik WP-560 is waterproof and can withstand use in the shower, you should not immerse it in water to avoid damage to your device.
Another important part to pay attention to is the built-in rechargeable battery. It requires adequate care to keep on powering the flosser at the required level. Taking proper care of the WP-560 water flosser can be challenging. The implication of inadequate care is, the flosser starts to hold less and less charge.
For optimum performance, you should not over-charge this flosser or let it deplete. You should be very conscious of the LED indicator that alerts you when the battery is running low and when full charge is attained. If proper care is not taken, you will reduce the life of the whole device because the flosser's battery is irreplaceable.
You can contact customer service if your battery starts depleting faster than normal. You can be lucky to get a replacement unit but don't count on it. Your best is to properly take care of your water flosser's battery so you're free of issues.
Frequently Asked Questions (FAQs)
What is the best cordless Waterpik to buy?
Cordless Waterpik water flosser may not be the better style but it gets the job done and compensates well for its limitations. There are several cordless Waterpik models, including top options such as Waterpik WF-03 Cordless Freedom, Waterpik WP-450 Cordless Plus, and the Waterpik WP-560 we are reviewing in this article. They all offer top functions as you will expect from a standard water flosser.

Therefore, it's a bit difficult to choose the best one out of them because they all have different functions and limitations. Nevertheless, the best cordless Waterpik should feature a reliable battery, feature multiple pressure settings, have a reasonably sized reservoir, and also come with multiple flossing tips. 
Can Waterpik damage your gums?
The simple answer is no. There's no proven fact that Waterpik can damage your gums. Waterpik has been proven by some studies to lessen the gum bleeding some users suffer as they floss. If you suffer from gum issues, there's a good probability that the flosser's water pressure may be too high for you, making it important that you use a low-pressure setting and warm water. As time goes on, your gums will get accustomed to the water flosser and pains will be a thing of the past. 

However, if you detect swelling, incessant pain, reddening, prolonged discomfort, or bleeding, you should contact your dentist for the necessary advice. We must note this: you shouldn't use a water flosser to treat areas where some form of injury has occurred. 
Which is better Waterpik or Sonicare?
Waterpik and Sonicare are both household names in the water flosser industry. These manufacturers are responsible for the top water flossers, so it's understandable when a prospective buyer inquires about which is better between the two. They both have their strengths and weaknesses. For instance, Sonicare is your better bet for simplicity and sheer convenience. However, we found the Waterpik to be better when it comes to removing plaque and delivering the best results. While Sonicare is known to be easier to use, it doesn't mean it doesn't deliver effective results. Also, the Waterpik is not very inconvenient to use. Ultimately, the choice is in your hands. You'll have to go for the brand that best suits your needs and preferences.
How many times a day should I use my Waterpik?
The simple answer is at least once daily. The respected American Dental Association recommends that you floss at least once daily. Although this may look like the standard, you can go ahead and floss more than once per day if you feel there's a need for it. But you must floss at least once a day so the stubborn food debris in your mouth is dislodged and flushed out. You can also seek the advice of your dentist to floss correctly.
Can you use Waterpik too much?
It's not clear if you can use Waterpik too much but we recommend that you don't use it more than twice daily to avoid unwanted complications. However, you can safely use the flosser as much as you like. If you suffer from gum disease, your dentist may recommend that you use the flosser more often than once daily. The best move is to consult a dentist and get professional advice so your oral is not compromised.
Final Verdict
This article has carefully dissected everything you need to know about the Waterpik WP-560 cordless water flosser. The WP-560 offers all the goodness of a cordless water flosser, from the ease of use to great results. This model features three pressure settings, a magnetic rapid-charge system, and the right tips for different dental conditions. It is also waterproof, making it suitable for convenient use in the shower without any fear of damage.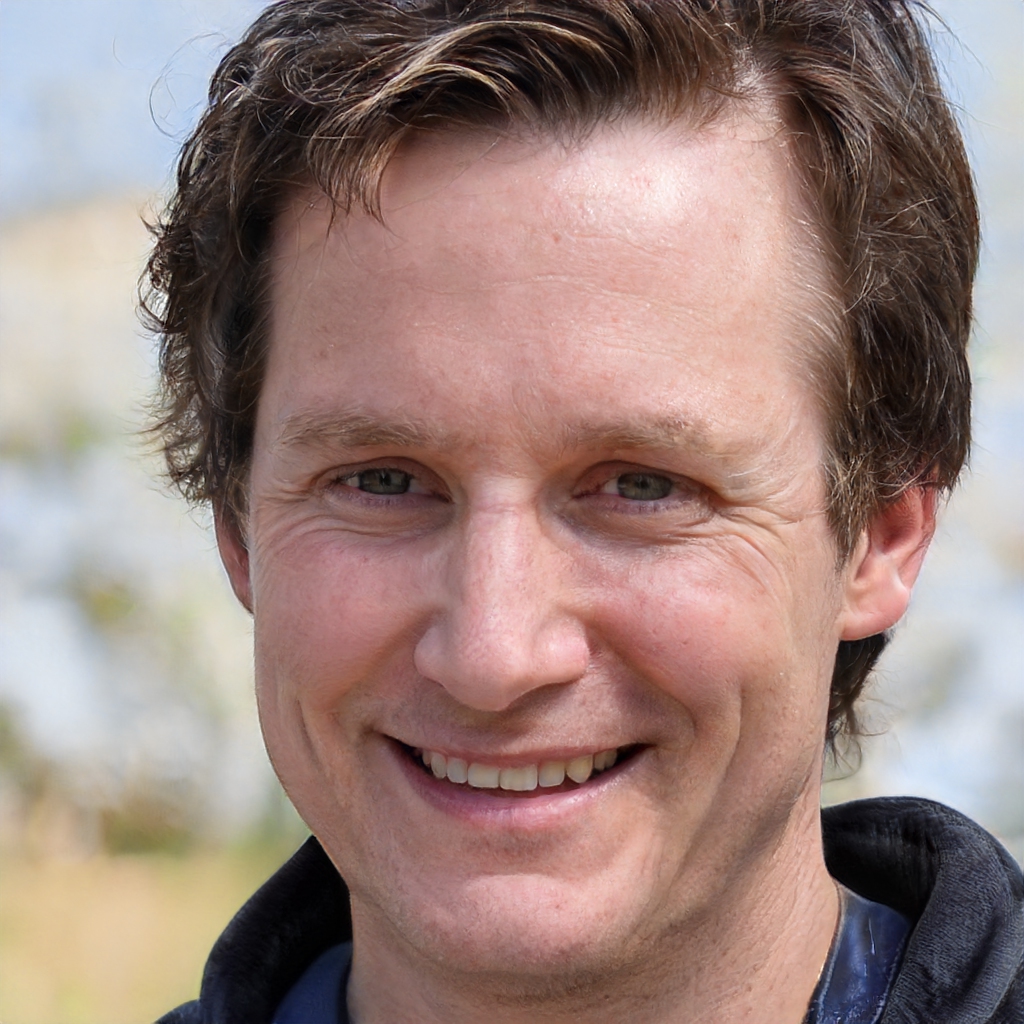 Dr Michael Jones is the proud founder of The Toothbrush Expert. He has been working as a dentist for 21 years now. Besides his work as a dentist, Michael wants to help people to find the right dental products. His goal is to provide everyone with honest expert reviews on all kinds of dental care products.