No doubt, keeping your teeth healthy is central to enjoying overall sound health. When your teeth are free of food debris and plaque, you have a great shot at achieving excellent oral health. You can't get rid of unwanted substances from your mouth with your fingers; you need the right oral care products to do the job correctly. While toothbrushes are great, they don't do the job completely, hence the need for flossers. Flossers help get a deep clean and improve gum health. A great example is the Waterpik WP-660 water flosser that boasts all the right functions to maintain great dental health. 
The Waterpik Aquarius WP-660 is the flagship device from the manufacturers of the water flosser. Many consider it to be the best flosser you can find on the market, thanks to its array of beneficial features. Approved by the revered American Dental Association (ADA), this countertop flosser deploys a patented technology to clean below the gum line and deep between the teeth. That sounds like the type of oral care product you need to improve your oral health!
In this Waterpik WP-660 review, we will explore the world of this efficient and effective flosser. Although our numerous tests revealed the product as a reliable and dependable option, we will discuss everything you need to know about it so you can decide if it's the right option for you.
All medical content on this site, including this guide and other product reviews, is written by our team of experienced writers and researchers. All writers from The Toothbrush Expert are recommended and reviewed in the industry. You support us through our editorially chosen links, which earn us commission. Learn more

All of our picks have the American Dental Association (ADA) Seal of Acceptance.
Waterpik WP-660 Performance
The Waterpik WP-660 flosser is a hardworking machine focused on keeping your teeth free of plaque. It is clinically proven to remove up to 99.9% of plaque from the treated areas of your mouth. This device is also proven to be up to 50% more effective than traditional floss for improving your gum health. Do you have implants, braces, and other dental work? No need to worry; the Waterpik WP-660 is just perfect for you.
When you brush your teeth, it leaves food debris and plaque behind, which can cause gum disease, bad breath, and tooth decay, making it counterproductive. However, the WP-600 helps keep away this risk by getting rid of food debris and plaque, leaving you healthier. Also, you get a fresher breath and an incredibly fresher and cleaner mouth.
How Does The Waterpik WP-660 Work?
As we noted earlier, the Waterpik WP-660 uses patented technology to operate and does a great job cleaning hard-to-reach areas in the mouth daily. This technology uses a series of lightning-quick pulsations and pressurized water to achieve a super effective clean.
The Waterpik WP-660 releases pulsating water proven to be more useful and effective at cleaning than a continuous stream of water. Although many water flossers do not incorporate this feature, the WP-600 contains it, making it a unique and excellent product.
What's In The Box?
Waterpik Aquarius WP-600 Water Flosser
3 Classic Jet Tips (JT-100E)
1 Orthodontic Tip (OD-100E)
One Plaque Seeker Tip (PS-100E)
1 Pik Pocket Tip (PP-100E)
1 Toothbrush Tip (TB-100E)
Instructions' manual
Waterpik WP-660 Options
The Waterpik WP-660 water flosser is not alone; it has at least six different variants. However, the only significant difference between them is each unit's color, but they offer the same functions. They also have different model numbers. The six units are as follows:
The white-colored model, which we are reviewing in this article, is a popular color option. We quite fancy it, and so do many other users. The color options are available for different users with different tastes. While you may prefer the white-colored model as we do, someone else may want the black colored model for their home use. It all depends on preference.
Key Features
Ten pressure control settings (10-100psi)
1400 pulses per minute
Reserve capacity (600ml/22 oz/90 seconds)
On/Off water control
Two modes: Floss Mode & Hydro-Pulse Massage Mode
One-minute timer with a 30-second pacer
Seven flossing tips
Rotating tip
LED information panel
Three-year warranty
ADA approved
Pros
It cleans well without traditional floss' harshness
Ten different pressure settings offer great control
It comes with multiple tips
Timer and pacer ensure proper and consistent clean
The massage mode is excellent for improving gum health
Accepted by the ADA
Reasonably priced for a great water flosser
Cons
It can be quite noisy
Not portable
Requires mains power to operate
Design And Accessories
The Waterpik WP-660 water flosser's packaging is relatively standard, at least for this type of product. The outer box features many marketing messages and product features that are highlighted for users' benefit. Although you may not find them comfortable, they are well laid out. Unlike some plain packaging without much information about a product, before you purchase it, the WP-600's box looks useful and helpful.
Once you unbox this product, you will find that the unit is nicely sized, albeit not as portable as you may prefer. Who doesn't like a portable device that doesn't take much space on the counter? But the Waterpik WP-660 is reasonably sized compared to some other water flossers, given that you have a 600ml/22 oz tank built into it.
Top of the device
On the device's top is a lid that lifts and locks into place so the transparent water tank can be lifted out for refilling. The tank features a valve that seals closed but opens up when pressed back into the device so water can flow into the pipe and get pumped out of the tip. Like we said earlier in this article, the Waterpik WP-660 comes with seven different tips. They are three Classic Water Flosser Tips, one Orthodontic Tip, one Plaque Seeker Tip, one Pik Pocket Tip, and one Toothbrush Tip. One other important tip is not supplied with the device; it's the Tongue Cleaner Tip.
The tips
Each tip works for different purposes, all of which are beneficial to oral health. For everyday use and consistent cleaning, you can count on the classic tip to deliver effective results. But if you have braces, you may ignore the classic tip and opt for the orthodontic tip, which is ideal for them. Peradventure you have furcations and periodontal pockets, the pik pocket tip is quite suited to your conditions. If you are with crowns, retainers, bridges, and implants, the plaque seeker tip will likely give the best results.
Main Body
There's a plastic panel on the lefthand side of the unit. When you open this panel and remove the tank, you will find two holes inside where you can store your most used tips. Although these holes provide a neat solution, it doesn't offer a home to all seven tips. You can say the device stores only three tips because a third can stay fitted to the unit's handle. Ideally, the storage shouldn't be an issue because it's unlikely that you will make use of the seven tips. However, in a family environment, all seven may serve their purpose.
The unit's main body that houses the electrics and pump is under the water reservoir. A smooth plastic houses this body. The tank has a water capacity of 600ml/22oz, and you can trust it to last about 90 seconds in daily use. Depending on how you use it, you may even get two flossing sessions (one minute each) out of it. That's just perfect for your everyday oral hygiene.
The Waterpik WP-660 sits comfortably on the worktop thanks to five rubber feet attached to the unit. The main nozzle/handle sits at the unit's front. The device features a color-matched hose that runs into its body. The handle features a sliding switch to get the nozzle released. The button on the handle is marked On/Off slider, and it helps control the water flow.
Handle
The Waterpik WP-660 water flosser features a tapered and rounded handle that fits nicely in your hand. While the plastic is mostly smooth, it features a contour that helps with grip. The power button also features three ridges. The detachable nozzle fits nicely at the handle's top. You can rotate the handle's upper section a fill 360 degrees so you can set the nozzle tip properly.
You find more controls towards the unit's left, including a raised power button that turns the device on and off. Below is a concave button that helps you switch between the 'Floss' and 'Massage' modes. Below the concave button is a knob that you can rotate to match up with ten pressure settings available on this device.
At the rear of the device is the power outlet cable that is about 140cm long. There's a two-pin connector at the end of the cable, and it's ideal for the United States (US) power supply.
The timer
Do you know how an electric toothbrush with a built-in timer works? If you do, the timer in the Waterpik WP-660 works similarly, albeit with different timing. If you don't know how it works, it's pretty simple. Dental professionals recommend that you floss for one minute – 30 seconds for the upper section and another 30 seconds for the lower section. The timer works by pausing briefly at 30 seconds to remind you that you need to change to another area of your mouth. At 60 seconds, the timer will pause again to let you know you have completed the recommended one minute cycle. Unlike the two minutes you spend using the toothbrush, you don't need more than a minute to floss your mouth.
However, you can take more time to floss if you need a more effective clean. But you should not floss for more than five minutes in any two hours. The flosser is programmed to turn off if used for five continuous minutes automatically. This programming is in place as a safety precaution because extensive flossing may compromise your oral health.
Different modes
Although adjusting the pressure setting and choosing the Floss mode is more common, the Waterpik WP-660 water flosser has a Hydro-Pulse Massage mode. This mode allows a striking water flow pattern from the nozzle, which can help stimulate the gums. This is especially important for you if you have sensitive gums or you suffer from periodontal disease.
Are you new to water flossers? If you are not, then you're probably used to the water spray. But if you're not new to it, you should be ready for some ugly scenes because things can get messier than regular flossing. However, you shouldn't worry yourself too much because it will soon be easier to use and also more enjoyable.
While the Waterpik WP-660 flosser is not exactly a portable or mobile oral care product you can have in your pocket or bag for a quick floss, it provides enough water spray to reach deep between the teeth and remove hidden bacteria. Also, with this model, you won't struggle to reach the back of your teeth due to the long nozzle.
You might have noticed you suffer from red, bleeding, or swollen gums. These conditions are usually a result of not brushing correctly or flossing. Once bacteria are allowed to build up without getting rid of them, the gums are forced to react badly. Regular flossing will ensure healthier gums as harmful bacteria are eliminated and rendered powerless.
Warranty
As a move to heighten your confidence in the Waterpik WP-660 water flosser, the manufacturer offers a three-year warranty.
Thanks to all the essential benefits offered by the Waterpik WP-660, it gained the ADA's Seal of Acceptance. Before getting this accreditation, it demonstrated significant efficacy and safety requirements by the ADA Council on Scientific Affairs.
No surprises that this model is top-rated because it's as good as you can get. However, admirers outside North America won't be happy with the device because it is only compatible with 120VAC/60Hz outlets.
Which Flosser Replacement Tips Are Compatible?
There are several compatible flosser tips for the Waterpik WP-660. The device comes with seven itself. Below are the product's compatible tips and their main functions:
Classic Jet Tip: this tip is reserved for general use, that is, it produces regular flossing without any care for special conditions
Orthodontic Tip: this tip is specially designed for users with braces. It cleans braces properly, a clean you can't get from other another type of tip
Plaque Seeker Tip: people with crowns, implants, and dental work need special dental care, and this tip offers the best floss they can get.
Pik Pocket Tip: this tip is specially designed for treating periodontal pockets
Toothbrush Tip: this tip is provided to help you manually brush your teeth as you floss with water. Brushing does not substitute flossing, while flossing does not replace brushing, so you must do both for excellent oral care.
Tongue Cleaner Tip: As the name suggests, the tongue cleaner tip cleans the tongue thoroughly and eliminates bacteria that may cause bad breath.
Key Features Explained
The Waterpik WP-660 is much revered due to its functions, but these functions can't be achieved without essential features. Below, we will break the five most important features of this model:
1 – Water Pressure Settings
Pressure settings are used to control water pressure in water flossers. They are quite important because they give numerous options to different users. A new user will most probably fancy lower pressure levels. The Waterpik WP-660 features up to ten pressure settings ranging from 10 to 100psi. As we discussed earlier in this article, there's an easy-to-use knob/dial on the unit's body, which you can turn to select your preferred water pressure.
If your teeth and gums are healthy, and you're no stranger to water flossing, you should consider higher pressure levels because they can help you achieve a more thorough clean. The higher the pressure level, the better the clean.
New water flosser users often deploy lower pressure levels. They are also important for the massage mode and periodontal cleansing, highlighting that all the pressure levels are essential. You can achieve a thorough clean with even the lowest setting because the Waterpik WP-660 does not rely solely on the pressure to remove plaque and debris.
In this model, water pulsates at 1400 pulses per minute, thus elevating the flosser's cleaning abilities significantly.
2 – Water Capacity
Reservoir/Tank is present in almost all water flossers. Of course, before the water can be pressurized, it has to stay somewhere, and that place is the reservoir. Usually, the reservoir determines how much time you have to floss. The larger the reservoir, the more time you have to do a great job cleaning your mouth and getting rid of debris and bacteria.
The Waterpik WP-660 features a 600ml/22oz reservoir, which is relatively impressive. This capacity helps floss up to 90 seconds without the need to refill. This means you can get the recommended one minute floss without getting the reservoir refilled before you're done. By flossing for at least one minute daily, you significantly improve your oral health.
3 – Waterpik Tips
The Waterpik WP-660, as we have earlier established, has different tips that give you the chance to customize your flossing experience to your preference or needs. Multiple users can easily use them without difficulty or confusion because the base of these flossing tips are color-coded so that users can quickly identify their unique tip.
These tips have 360 degrees rotation that allows easy and smooth access to all parts of the mouth with minimal movement. This feature is an essential one, especially if you suffer from limited mobility or have a family member that does.
Classic Jet Tip: The Waterpik WP-660 comes with three pieces. It is understandably the most commonly used tip because it is excellent for general daily use. Not everyone has an uncommon oral health issue that requires unique tips, so the classic jet tip is typically used for general cleaning. This tip does an excellent job of cleaning below the gum line and between the teeth. It is also clinically proven to be twice as useful at improving your gum health as regular dental floss or string floss.
Plaque Seeker Tip: The water flosser comes with one plaque seeker tip, which is excellent for achieving results with crowns, bridges, dental implants, and other dental works. This tip features three tufts bristles that sweep around the dental work, eliminating debris and plaque from stubborn areas.
Orthodontic Tip: The Waterpik WP-660's box also includes the orthodontic tip for anyone with built-in retainers and braces. It features a short brush on its end to help reach the areas around the braces. Not only that, but it is also clinically proven to improve orthodontic patients' gum health.
Pik Pocket Tip: This tip sports a unique design that allows it to provide therapeutic sprays deep below the gum line. If you have gingivitis and struggle with furcations or periodontal pockets, you will find this tip useful. It is best used at low pressure for optimum results.
Toothbrush Tip: This tip is added to the box to allow you to brush and floss your teeth simultaneously. However, it can get messy, making it not a fancy option for users. But if you're in a hurry and would otherwise skip the flossing session, the toothbrush tip can be helpful.
4 – Timer And Pacer
As we earlier pointed out, dental professionals recommend that you floss for at least one minute. It can be challenging to keep track of time for this in the bathroom. Thankfully, the Waterpik WP-660 features a built-in timer that helps you track your flossing time. This timer also includes a pacer that briefly pauses after 30 seconds to alert you to move from the top teeth to the bottom teeth or vice versa. It sends another alert after another 30 seconds, making you complete the necessary 60 seconds of flossing.
You should know that the timer and pacer do not automatically shut off after the initial 30 seconds or the final 30 seconds; they only alert you to make a change. However, if you continue to use it until five minutes, the unit will automatically shut off to prevent excessive flossing. If you like to, you can deactivate the timers, but we advise that you keep them because they help floss for the proper period.
5 – Hydro-Pulse Massage Mode
The Waterpik WP-660 features two modes that have different specializations. They include floss mode and hydro-pulse massage mode. While floss mode delivers regular functions (maximum plaque removal) as you will expect from a topwater flosser, the hydro-pulse massage mode focuses on improving gum health. This mode gently stimulates the gums and increases blood flow to the area. Apart from that, it also helps to dislodge food debris below the gum line.
Although the massage mode is not essential for all users, it is vital for others, especially those suffering from gingivitis. If you also do, this product can help you maintain great oral hygiene without any pain.
Installation Of The Product
When you purchase the Waterpik WP-660, you don't have much to do to get it operating. All you need to do is install your preferred tip on the handle, which is quite simple to do. The handle of the water flosser houses a Tip Eject button. You can press this button to remove the tip, and a replacement can be easily attached to the handle. When you install a new tip, ensure it clicks into place.
If you can't seem to find the Tip Eject button, consult the instructions manual in the box.
Setting Up The Waterpik App
Tracking water flosser usage to build a healthy habit can be a bit difficult. Waterpik devised a solution by creating the Waterpik® 14 Day Challenge App. Just like toothbrush apps (for example, the Philips Sonicare app and the Oral-B app), the Waterpik app helps you build the beneficial habit of using your flosser correctly every day. The app trains you for 14 days, after which you must have developed a good practice.
The app, which can be downloaded on a smartphone from the mobile app stores, can be easily used. After installation, the app reveals flossing instructions, and there's a 'Next' icon below, which can be used to surf through the different instructions. After these first instructions, the 'Day 1' page will pop up with the date you're starting the use. 'Day 1' contains multiple instructions for a first-time user. After you're done with 'Day 1', it automatically goes to a locked 'Day 2' that counts down to the next day. There's a calendar that tracks the days. The process is maintained for the 14-day exercise.
How does the Waterpik WP-660 clean compare to other products?
The Waterpik Aquarius WP-660 is undoubtedly a leading device in the market, but how does it compare to other water flossers? Specifically, how does it compare to the Waterpik WP-100W White Ultra Water Flosser and Philips Sonicare HX8211/03 AirFloss Electric Flosser? While the Waterpik WP-660 needs to be plugged into an electrical outlet to operate, the rechargeable Philips Sonicare AirFloss can work without being plugged into an outlet once it's charged. Also, the WP-660 offers two flossing modes, including the massage mode, but the WP-100W and Philips Sonicare AirFloss don't provide the massage mode, which is essential for gum care.
The Waterpik WP-660 also features ten pressure settings that give the user impressive options. While the WP-100W has those settings, the Philips Sonicare Airfloss doesn't. The WP-660 uses only pressurized water to floss, but its Philips Sonicare counterpart uses pressurized air and water.
Waterpik WP-100W White Ultra Water Flosser
The Waterpik Ultra uses state-of-the-art technology to floss effectively and deliver great results. It boasts ten pressure settings that offer users several options to customize their flossing experience. The box contains a tip storage case and six unique flossing tips. The tips are designed to remove 99.9% of plaque from the treated areas. The massage mode present in this model can be very useful for people battling with gum issues.
Philips Sonicare AirFloss Electric Flosser, HX8211/03
Unlike the Waterpik WP-660, the Philips Sonicare AirFloss is a cordless water flosser and it expectedly sports a sleek and elegant design. The Sonicare AirFloss uses not only pressurized water to floss, but also adds pressurized air. The box includes two flossing tips.
Below is a comprehensive side by side comparison of the three water flossers:
Best pick
Waterpik WP-660 Water Flosser
Waterpik WP-100W Ultra Water Flosser
Philips Sonicare AirFloss Electric Flosser
Capacity
600ml / 22oz / 90 seconds
600ml / 22oz / 90 seconds
Best pick
Waterpik WP-660 Water Flosser
Capacity
600ml / 22oz / 90 seconds
Waterpik WP-100W Ultra Water Flosser
Capacity
600ml / 22oz / 90 seconds
Philips Sonicare AirFloss Electric Flosser
Short Term Use Of The Product
The Waterpik WP-660 is an easy-to-use device, but if you're a new user, it can get complicated, and it may take some getting used to. Below, we will highlight the simple and quick steps to follow to get a lovely floss:
Fill the water reservoir/tank with lukewarm water. Although the use of lukewarm water is not essential, it's recommended because it is better for your gums.
Fit the preferred tip to the flosser's handle and ensure it clips into place.
Adjust the pressure knob to your preferred pressure level. If it is your first time using it, use a lower setting.
Turn on the unit by pressing the power button.
Lean over your sink and place the flosser's tip into your mouth. Partially shut your lips enough to avoid splashing, and let your mouth open slightly to allow water to flow into the sink.
Turn on the switch on the handle, and water will start to flow
Aim water at the gum line at a 90 degrees angle.
When you're done flossing, turn off the switch on the handle and turn off the unit by pressing the power button.
While cleaning, you have the freedom to adjust the pressure level to the most convenient.
When you are finished, slide the button to 'off' and then press the power button to turn it off.
Long Term Use Of The Product
When everyone buys a device, they hope that it lasts long to enjoy its value for that period. But that's not always the case, especially with electrical appliances. The Waterpik WP-660 is also in this category, and we can't beat our chest and say it will never go wrong. Of course, it will someday, but that will be after years of use, as our tests confirmed. Waterpik is a very trusted oral health brand based on results and reliability. So, this is a product you can put your money on and expect to deliver value for several years.
If things go wrong, the three-year warranty is there to protect you from liability. However, the warranty doesn't cover damages caused by the user, so it's essential to use this device and care for it properly.
Caring For Your Waterpik WP-660
The best way to save your Waterpik WP-660 from early damage is by caring for it correctly and adequately. You should only embark on cleaning it when unplugged. You should wipe the exterior with a soft, damp cloth and a non-abrasive cleaner. The dishwasher-safe reservoir is quite easy to clean.
Due to your water's mineral content, hard water deposits may form and cause your water flosser some trouble. You can deal with this situation by adding two tablespoons of white vinegar to a full tank of water and allowing the solution to run through the unit altogether. You can do this every one to three months for effective results.
Frequently Asked Questions (FAQs)
Who has the best price on Waterpik?
Waterpik is sold on several walk-in and online stores. Prices vary in these stores. As a buyer, you want to buy a product for the lowest price possible. Online stores such as Amazon, Waterpik store, Walmart, eBay, Alibaba, and others sell Waterpik products at attractive prices, but some are more attractive than the others. After a careful study of each store's prices, we established that Amazon offers the best price on Waterpik.
What is the best Waterpik to buy?
Waterpik offers several excellent water flossers. As you will expect, they all don't have the same level of quality. Some are just great, while others are superior. We identified the Waterpik Aquarius WP-660 as the best water flosser from the manufacturer because it offers all the top functions you'll expect from a top flosser. It is clinically proven to improve gum health and brighten teeth with regular use. 

The unit has an impressive ten different pressure settings that offer users the luxury of enjoying the best fitting water pressure. Unlike some of its counterparts, it provides an extra massage mode specially designed to stimulate and massage the gums. The WP-660 comes with seven tips that offer various functions to improve the user's oral health. The reservoir holds up 22 ounces of water at a time, which will allow the user to floss for the recommended one minute without the need for refilling. Also, the timer and pacer track the flossing time, thus helping to floss for the proper time. 
What is the best cordless Waterpik to buy?
Waterpik flossers come in two types; countertop or cordless. The Waterpik cordless water flosser is one of the cordless types, and we identified it as the best cordless Waterpik. With a streamlined design that allows easy carriage and usage, the unit offers a high-quality clean. Thanks to the compact design, you can take the device on your trips. 

The Waterpik cordless water flosser features a reservoir with a water capacity of 7.6 ounces—enough for 45 seconds of flossing. You can easily refill the tank to achieve the recommended one minute of flossing. This device also features two water pressure settings, giving you the luxury of getting a gentler or more intense clean depending on your preferences and needs. 
What is the difference between Waterpik 660 and 670?
The Waterpik Aquarius 660 and Waterpik Aquarius Professional 670 have so many features in common. Attributes such as reservoir size and floss & hydro-pulse modes are present in both models. However, the 660 lacks a Tip Storage Case, which comes with the 670. Otherwise, the differences between the two models are cosmetic. 

The Waterpik Aquarius 660 water flosser is available in six colors, while the Waterpik Aquarius Professional water flosser is available in four colors. 
Can Waterpik remove hard plaque?
Some have expressed doubts about the capability of the Waterpik water flosser to remove plaque. But different studies have shown that this flosser is more effective at removing plaque than string floss. A 2009 study at the University of Southern California Center for Dental Biofilms found that Water Flosser removed up to 99.9% of plaque biofilm from the treated area. Another independent study in 2013 supported this clinical evidence. 

However, while Waterpik water flosser can remove plaque, it can't remove hard plaque. If you have hard plaque, you will have to pay a visit to your dentist for a solution. To avoid this situation, you should brush and floss regularly, so plaque bacteria cannot build up. 
Final Verdict
In oral care, there's always the need for that extra effort to obliterate plaque and prevent oral health issues. Water flosser offers that extra effort to get rid of plaque with daily use. The Waterpik WP-600 is proven to be a reliable water flosser with many functions beneficial to oral health. It offers different pressure settings to give you your preferred clean and a massage mode to improve your gum health. This device tops it up with a three-year warranty that offers you excellent security for your investment. You can bank on the Waterpik WP-600 water flosser to significantly improve your oral hygiene.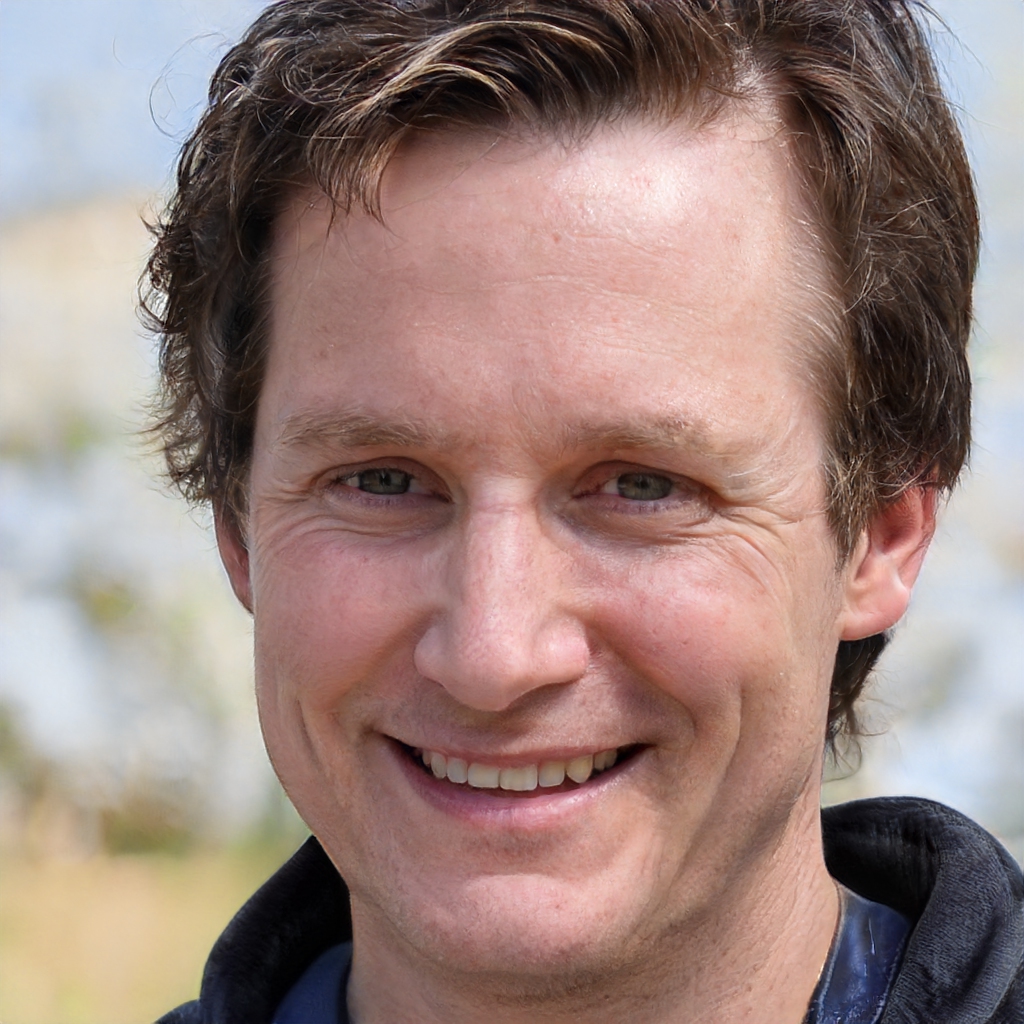 Dr Michael Jones is the proud founder of The Toothbrush Expert. He has been working as a dentist for 21 years now. Besides his work as a dentist, Michael wants to help people to find the right dental products. His goal is to provide everyone with honest expert reviews on all kinds of dental care products.