Do you know that you can floss like a pro even with little or no medical knowledge?
In fact, knowing about cordless water flossers can help you achieve your oral hygiene goals. You may have even wondered why flossing is crucial to your dental health. The truth is if you don't floss, you miss almost 40% of your tooth surfaces, which leads to bone loss and gum disease. Similarly, your smile is a potent point of appeal to others.
Dentists also advocate using a toothbrush twice a day and flossing simultaneously to promote proper dental care. However, because flossing is a vital component of your oral hygiene, you should be well-versed in the subject. To improve your dental hygiene, you can use various flossing techniques. You have the option of using traditional string floss or sophisticated cordless water flossing. However, this article will show you everything you need to know about using the best cordless water flosser. Are you ready to improve your regular dental hygiene?
Read on!
All medical content on this site, including this guide and other product reviews, is written by our team of experienced writers and researchers. All writers from The Toothbrush Expert are recommended and reviewed in the industry. You support us through our editorially chosen links, which earn us commission. Learn more

All of our picks have the American Dental Association (ADA) Seal of Acceptance.
How to Clean a Cordless Water Flosser
Water flossers are critical equipment because they can reach regions that toothbrushes cannot. Continual use, mineral deposits from water, mouthwash, and other additions may contaminate or clog the flosser. To facilitate an effective cordless water flosser, you must develop a routine for cleaning the flosser. You can clean weekly, monthly, or every 1-3 months.
The cordless water flosser's tiny size may make cleaning appear difficult. However, there is no need to worry; the cleaning process is straightforward. Additionally, you must keep track of every component that requires cleaning, including the handle, flosser tip, external portion, water reservoirs, internal part, and handle (for countertop water flosser). Similarly, you should consult the product instructions for additional information on properly cleaning your cordless water flosser. However, you can follow the general procedures outlined below.
Now, let us begin.
Cleaning the exterior surface
The external surface is the part of the water flosser that you touch each time you handle it. Depending on your preference, you can clean this external component regularly. Wipe the body down with a soft cloth and a mild non-abrasive cleanser to clean this component.
Cleaning the handle (countertop)
The handles on most countertop water flosser models are part of the external portions that require cleaning. To begin, remove the tip using the eject button on the handle. Then soak the handle of the countertop flosser for 5-7 minutes in a vinegar/water mixture. Water must be used at a 2:1 ratio to vinegar. After 5-7 minutes, clean the handle with warm water.
Cleaning the flosser tip
It is critical to thoroughly clean this section of the flosser, which is responsible for removing plaque from your teeth and gums. This cleaning procedure requires either hydrogen peroxide or white vinegar. After removing the tip, mix two parts of water to 1 part hydrogen peroxide or white vinegar. After 5 minutes, dip the tip of the oral irrigator in the mixture. Rinse the tip thoroughly with warm water at this point.
Cleaning the water reservoirs
Start by removing the unit's water tank. If there is any valve in your reservoir, remove it. After a few seconds to a minute, rinse the valve with warm water and set it aside. Now, clean and air dry your reservoir in the top rack of your dishwasher. Before using the flosser, return the valve to the reservoir after the reservoir cleaning. Alternatively, you can wash the water tank by hand in warm, soapy water.
Internal cleaning
At this point, you'll need to combine 1-2 tablespoons white vinegar with a full reservoir of warm water. Then, continue to pump the solution through the device until the water reservoir is empty. Fill the reservoir with clean, warm water and re-run it through the unit to clean it thoroughly.
How to Use a Water Flosser?
Using a water flosser can be a messy process if not handled properly. Water may splash onto your body, making the entire bathroom slick. However, by following the easy procedures outlined here, you can improve your flossing technique. Additionally, don't use water flossing in place of a toothbrush; they serve distinct objectives.
Fill the oral irrigator to the brim with lukewarm water and secure it to the base. You may also use cool water if you wish, but lukewarm water will help you prevent tooth temperature shock.
Select an ideal tip for your oral condition and secure it in the handle. You can ask about the relevant tip from your dentist.
You might need to prime the flosser if this is your first attempt. Adjust the pressure settings to the highest position to prime the unit. Insert the tip into the sink and start the device until water flows. If the water does not flow, insert a jet tip and use your mouth to draw on the tip gently.
By leaning over the sink, you can maintain an excellent posture. Avoid looking in the mirror.
Switch on the unit to begin flossing.
Select the proper pressure setting; however, it is recommended to start with the lowest.
Close your lips slightly to avoid splashing and allow water to trickle from your mouth into the sink.
Angle the flosser tip toward the gum line at 90 degrees.
Cleaning should take no more than 1-2 minutes.
When you've finished flossing, switch the machine off and remove the tip using the tip eject button.
Ensure that you drain any remaining water in the reservoir completely to prevent bacteria from growing inside.
Preview
Best Choice
Preview
Waterpik Cordless Advanced Water Flosser For Teeth, Gums, Braces, Dental Care With Travel Bag and 4 Tips, ADA Accepted, Rechargeable, Portable, and Waterproof, White WP-580
Panasonic Professional Water Flosser for Braces, 2-in-1 Cordless, Portable Oral Irrigator with Jet Nozzle & Tuft Brush, EW1213A, White
Waterpik Water Flosser Cordless Dental Oral Irrigator for Teeth with Portable Travel Bag and 3 Jet Tips, Cordless Freedom ADA Accepted, WF-03, White
Best Choice
Preview
Preview
Waterpik Cordless Advanced Water Flosser For Teeth, Gums, Braces, Dental Care With Travel Bag and 4 Tips, ADA Accepted, Rechargeable, Portable, and Waterproof, White WP-580
Preview
Preview
Panasonic Professional Water Flosser for Braces, 2-in-1 Cordless, Portable Oral Irrigator with Jet Nozzle & Tuft Brush, EW1213A, White
Can Water Flossers Be Shared?
Sharing is a form of love. However, sharing a water flosser may not be a good idea due to the dental dangers involved. Sharing a water flosser can be in two ways: sharing the unit or flosser tips. However, sharing a water flosser may imply sharing the unit but not the flosser tips, which is a significant difference. If a family shares a flosser (but not the tips), each member must have a unique non-shared flosser tip. You can buy colorful oral irrigator tips to enable swift identification.
Sharing flosser tips exposes you and the other person to bacteria and viral illnesses. Similarly to how your toothbrush is unique to you, flosser tips are designed for a specific user.
Serious infections such as oral ulcers and Hepatitis are among the health dangers associated with sharing water flossers tips. Furthermore, human mouths are prone to contamination since saliva can contain bacteria and viruses. As a result, you should treat flosser tips like individual toothbrushes.
Furthermore, if you share the oral irrigator, always clean your Waterpik cordless regularly, especially the tips. Furthermore, depending on your dental needs, dentists recommend replacing the flosser tips every 3 to 6 months.
Can I Use a Cordless Water Flosser in the Shower?
You can use waterproof cordless water flossers in the shower. Some new Waterpik cordless water flossers and Philips Sonicare airfloss ultra, for example, include waterproof capabilities that allow for usage in the shower. Aside from that, they are portable and rechargeable.
Can I Use Mouthwash in My Cordless Water Flosser?
Apart from the ADA seal on popular flossers, each water flosser comes with its own set of usage instructions. However, considering the liquid capacity of water flossers, how about adding mouthwash? You can optimize your flossing experience by adding prescribed mouthwash. Adding a moderate quantity of mouthwash can boost the effectiveness of your oral hygiene practice. According to Waterpik, you can use Chlorhexidine and Listerine in your cordless water flossers as the clinically tested mouthwash.
Most importantly, clean the oral irrigator after each use of mouthwash. This helps to preserve the flosser's internal parts and extends its life. Also, visit your dentist before introducing additional substances to the water flosser.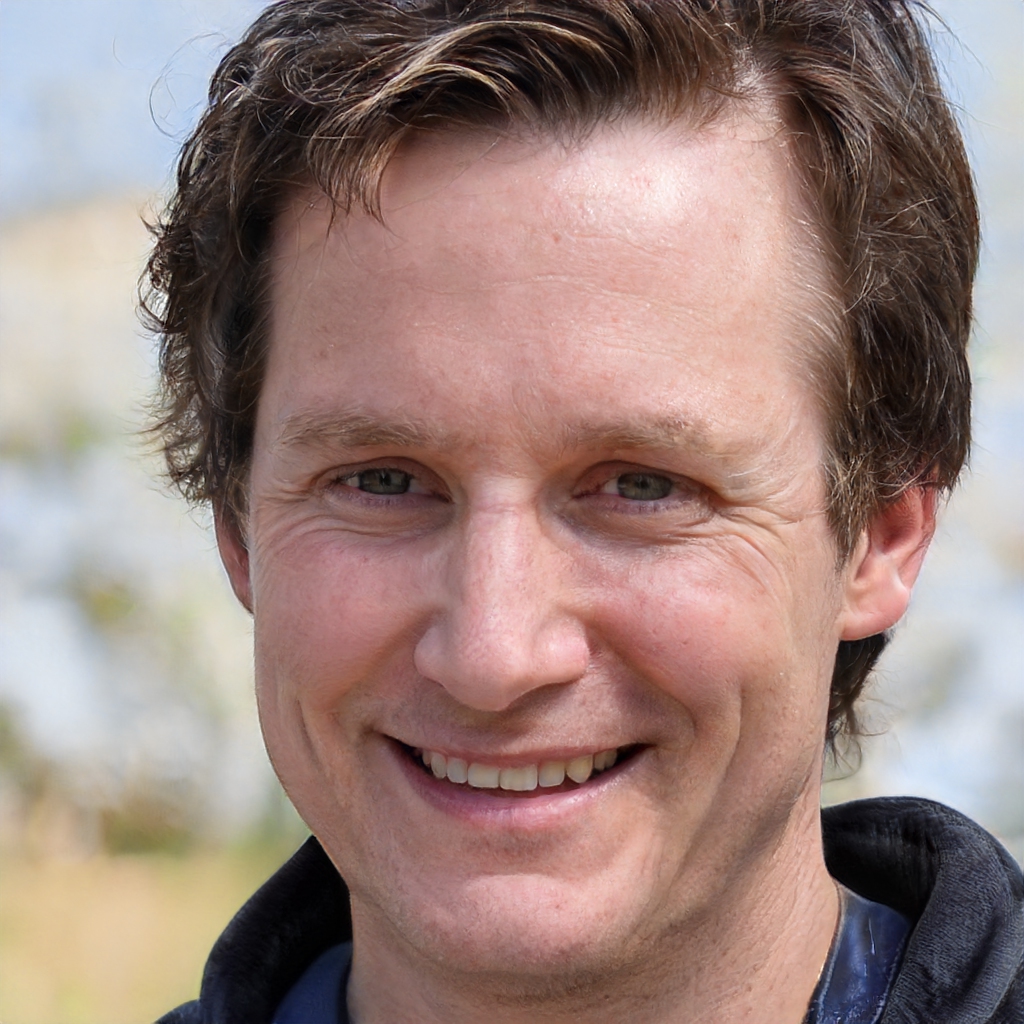 Dr Michael Jones is the proud founder of The Toothbrush Expert. He has been working as a dentist for 21 years now. Besides his work as a dentist, Michael wants to help people to find the right dental products. His goal is to provide everyone with honest expert reviews on all kinds of dental care products.