It can be tough sometimes to make your children brush their teeth. An electric toothbrush helps kids brush their teeth in a good and fun way. Furthermore, an electric toothbrush removes significantly more dental plaque than a manual toothbrush. But what is the best electric toothbrush for kids?
All medical content on this site, including this guide and other product reviews, is written by our team of experienced writers and researchers. All writers from The Toothbrush Expert are recommended and reviewed in the industry. You support us through our editorially chosen links, which earn us commission. Learn more

All of our picks have the American Dental Association (ADA) Seal of Acceptance.
Summary – Best electric toothbrush for kids
In this article, I conclude that the next three toothbrushes are very suitable for children of 3 years and older.
The importance of cleaning baby teeth properly
Teaching children to brush their teeth is not always easy. Often it is not (yet) possible to brush twice a day. Research confirms this: more than half of the children have had eight cavities on average at the age of five. Often poorly cared baby teeth (cavities, erosion, discoloration) also cause problems with adult teeth. Therefore it is important to have your son or daughter brush their teeth twice a day with toothpaste that contains fluoride. Not learning good brushing habits at a young age almost always has consequences for teeth in later life.
How can you ensure that your child brushes his or her teeth properly and that it is not a "fight" every day to get that done? An electric toothbrush can help you!
Electric toothbrush for my daughter
You may find it hard to choose the right electric toothbrush for your child, just like me. I have tested and compared a number of electric toothbrushes for kids. In this article, I help you find the best electric toothbrush for your son or daughter. I will take you along with the way in which I have selected an electric brush for my daughter.
Best electric toothbrush for kids
The best electric toothbrush for children must suffice a number of characteristics. I list the most important characteristics here.
Step 1: Cleaning result
The most important thing is that the toothbrush removes the dental plaque on and between the teeth very well. The biggest advantage of an electric toothbrush is that the brush head itself makes the brushing movement. The electric toothbrush does this much more effectively than a child. Therefore, electric brushing removes more dental plaque than a manual toothbrush head. Fortunately, there is little difference between the brush heads of different manufacturers and you are fine with almost every child's brush.
Step 2: Adapted to the child
A toothbrush can feel a bit uncomfortable for a child. It is big, heavy and vibrates. What you should look for in an electric toothbrush that is adapted to the child's hand and mouth. Children do not yet have the fine motor skills to brush their teeth properly with a larger toothbrush. Moreover, the brush head must be small enough to brush the baby teeth. It preferably has soft bristles and a built-in timer. Brush heads that are too large can damage the gums and are not effective with brushing. Furthermore, you have to look at the grip and ergonomics of a brush. That is important for children, just think of the small children's hands. In addition, the toothbrush must be easy to use.
Step 3: Motivation
I think the motivation for a child is an important condition. My daughter thinks brushing teeth is terrible. But what really helped is that her toothbrush now has a nice color. My experience is that a cheerful children's toothbrush with colors and/or a print is positive for the motivation. It is her toothbrush and that is how she experiences it! In addition, I have noticed that occasionally brushing with an app teaches my daughter to brush her teeth in a playful way. The electric toothbrush that you choose must have such an app (and Bluetooth). The games in a cleaning app provide a better motivation to brush and also to brush that long enough. A timer on the device or playing a song can also help to increase motivation.
The rechargeable toothbrushes we like best
For my daughter, based on the above requirements, we looked at what a good electric toothbrush is for her. An extensive study by manufacturers such as Oral-B, Philips and Remington brought me to many colorful toothbrushes. I found that the devices below met the requirements the best. The replacement brush heads are also super cheap.
Oral-B Stages (3+) and Oral-B Junior (6+)
Because electric toothbrushes for adults are often too large and too powerful for the small baby teeth, Oral-B has designed special brushes for children. They are suitable for children from 3 years and have a smaller brush head that is tailored to the size of their mouth and teeth. This brush also has a polishing pressure sensor that warns you if you press too hard. The KIDS toothbrushes, especially aimed at children, also have fun prints and designs from famous Disney films and figures such as Frozen, Star Wars, Princess, Cars and Mickey Mouse. This makes brushing a lot more motivating, as it is their own toothbrush with their favorite cartoon character on it.
This smaller toothbrush is not only effective in removing dental plaque. The app helps your child having fun while brushing by creating a game. If your child brushes well and long enough, the characters from Disney Frozen, Star Wars, Princess, Cars and Mickey Mouse will reward you. The games in the app make brushing a fun daily activity that helps motivate your son or daughter to brush the teeth extra well every day.
The device has the name "stages", which stands for the development stage. As a child grows and develops into adult teeth, the toothbrush must also grow. Therefore, Oral-B has developed Junior for older children (6 years).
Philips Sonicare for kids
Philips is aware of how difficult it can be for children to brush their teeth properly. Therefore, the manufacturer has developed the Philips Sonicare for Kids. In the Sonicare for children, Philips has applied its recent technology in a handy children's toothbrush. The accompanying app for iPhone and Android is very motivating to brush your teeth for 2 minutes. By turning brushing into a game, children are motivated to brush their teeth.
In addition to the acclaimed sonic technology, it includes an extra-soft brush head designed to gently brush and protect sensitive, growing teeth. But there is more. Thanks to a fun app, children learn to brush better and longer and they are rewarded for successful brushings. On the phone or tablet, the cute figure Sparkly gives all kinds of great tips and instructions. Because the toothbrush is directly connected to the app, your child will brush his or her own teeth and those of Sparkly. The interactive children's friend wants clean teeth. If he doesn't have that, he will be sad. But Sparkly cannot brush his teeth due to his short arms. Children have to help him and when they do they get presents in return. This allows them to customize Sparkly in all sorts of ways with colors and accessories. Thanks to the fun removable stickers you can also make the toothbrush unique for every child.
In the end, we chose the Oral B. We thought that this toothbrush was just a little more handy for our daughter. I do, however, like the Philips app and the loose brush heads that grow with age better.
Advantages of electric brushing for kids
If you ask me, electric brushing for kids has three big advantages:
It removes more dental plaque. That is certainly the case with children who often move a manual toothbrush over the teeth too superficially. They can also reach difficult places more easily such as the back tooth.
Learning to brush well: with apps, you can easily teach a child the right brushing technique. The only thing your child needs to do is move the toothbrush from tooth to tooth. Moving from tooth to tooth is not only easy to remember the routine, but it is also motivating not to forget a single tooth.
Increased motivation
These are also the biggest differences with a manual toothbrush. Electric toothbrushes remove dental plaque better and increase the cleaner's motivation. By removing more dental plaque from your child's teeth, you reduce the risk of cavities.
When to start with electric brushing
When can a child start using an electric toothbrush? You start with electric brushing when your son or daughter has reached the age of three. The teeth of children younger than three years (4 to 36 months) are still developing too much. Is your child younger? Then I recommend using a manual toothbrush until he or she is old enough.
How to teach your child to brush electrically
Up to the age of about 7 years, it is necessary to properly guide your child when brushing his or her teeth. Until that age, you brush their teeth or do it together. Step by step you can familiarise them with brushing themselves. You can do this by brushing together and having your child hold the brush themselves.
It is important to brush electrically in a good way. That means that your child must not learn to make a scrubbing brushing motion. The brush does that for you. The only thing your child needs to do is, move the toothbrush from tooth to tooth. The brush head must cover the tooth so that the dental plaque is also removed between the teeth and the gum line. For each tooth, you keep the brush head still for about 1 second. Then you go to the next tooth. Best is to start with soft bristles.
Do this both on the front, back and on the chewing surface of the tooth.
Frequently Asked Questions
Can a child use an electric toothbrush?
To use an electric toothbrush a child has to be at least three years old. When your child is younger than 3 years old it is better to use a manual toothbrush.
Can kids use regular Sonicare?
Kids can use regular Sonicare toothbrushes. However, often the size is too big for children to use the toothbrush in an effective way. Therefore, it is important that when a child uses a regular Sonicare toothbrush, they have been instructed on how to properly use the toothbrush. It is recommended for children to use an electric toothbrush that is specially designed for children. With a specific toothbrush for children it is easier to teach your child proper brushing habits.
Final Verdict
We believe that Oral B stages came out best in the test. In any case, we are sure that you can make the right decision based on the arguments we have cited in this article. Have a great day.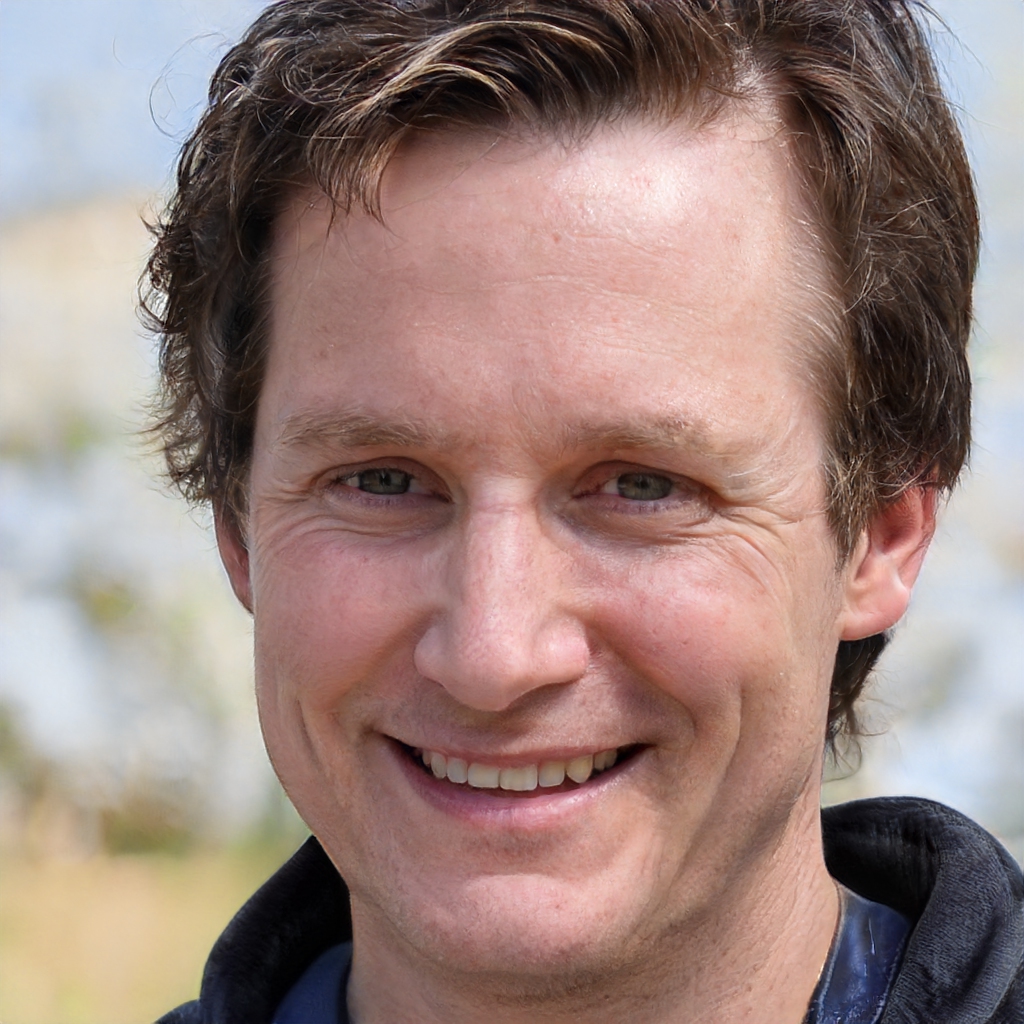 Dr Michael Jones is the proud founder of The Toothbrush Expert. He has been working as a dentist for 21 years now. Besides his work as a dentist, Michael wants to help people to find the right dental products. His goal is to provide everyone with honest expert reviews on all kinds of dental care products.