Find the perfect electric toothbrush in the market in this buying guide. We sum up all different kind of brushing techniques, the advantages and disadvantages, which functionalities you definitely need etc..
All medical content on this site, including this guide and other product reviews, is written by our team of experienced writers and researchers. All writers from The Toothbrush Expert are recommended and reviewed in the industry. You support us through our editorially chosen links, which earn us commission. Learn more

All of our picks have the American Dental Association (ADA) Seal of Acceptance.
Quick Overview (comparison)
Cleaner teeth with an electric toothbrush
Every research proves it: with an electric toothbrush you get cleaner teeth and therefore fewer holes. The explanation is simple: an electric toothbrush automatically does the right brushing movements and indicates exactly how long you have to brush. With all electrical toothbrushes, you can get clean teeth. The difference between the brush is in the brushing technique and possibilities. We distinguish three brushing techniques: the oscillating-rotating technique, Trizone technique and the sonic technique. The brush head rotates and moves in an oscillating-rotating manner. In the Trizone technique, the brush head also produces a lateral rotating movement in addition to a pulsating and oscillating process. Oral-B uses this technique in most of there brushes. In the sonic technique, the elongated brush head moves at lightning speed. Philips uses this technique under the name Sonicare. We compare the best electric toothbrushes.
Electric toothbrush: tips and overview of the best toothbrushes
When you were a small child you can hear it every day. Brush your teeth twice a day for two minutes. But do you get the two minutes anyway? Have you given every tooth and every tooth the attention needed to remove all the plaque? If the answer to one of these questions is "no", it is wise to purchase an electric toothbrush.
Anyway, there is not one electric toothbrush. You have a choice. In this buying guide, I show you what choices you are about to make to eventually buy the best toothbrush.
Why and how should you brush your teeth?
In our mouth are many bacteria that are busy with all kinds of things. There are good bacteria that help with digestion, and there are bad bacteria that cause cavities and inflamed gums. You can recognize those bad bacteria by their yellow color. There are not a few, no, there are thousands of them. If you brush your teeth, you will remove a large part of that slice. With a manual toothbrush you can, in theory, remove as much plaque as with an electric toothbrush, provided you use the right brushing technique. It usually goes wrong. An electric toothbrush makes the right brushing movement for you. All you have to do is hold the brush against your teeth and choose, and in some cases make light brushing movements.
Step 1: Do you opt for an oscillating-rotating, Trizone, or for a sonic electric toothbrush?
Two different brushing techniques for electric toothbrushes have been developed. The oscillating-rotating technique and the so-called sonic technique.
The oscillating-rotating technique
The oscillating-rotating technique is a somewhat complicated term for an electric toothbrush, the brush head of which rotates and moves back and forth. Some models also pulsate to the tooth. Then the term 3D is used. Characteristic of this technique is that the brush heads are round and you don't have to make sweeping movements with this brushing technique. You have to stop at every tooth on all sides to remove the plaque. This technique is copied from the polishing cup that the dentist or dental hygienist uses. Clinical research has shown that these electric toothbrushes remove twice as much plaque than with a brush with a manual toothbrush. This is the only technique of the electric toothbrush where it has been proven. This technique of electric brushing is implemented by Oral-B in its toothbrushes. Philips also has a number of oscillating-rotating models, but these are often somewhat outdated types. Philips focuses on the sonic brushing technique.
You can get a rotating-oscillating electric toothbrush from as little as 20 dollars. These prices increase to about 200 dollars.
The Trizone technique
Oral-B has also developed another technique in recent years, which is very similar to the oscillating-rotating technique. The toothbrush manufacturer has set up a new line in addition to his most well-known and proven Professional Care series. This Trizone series has a big difference it has elongated brush heads, which can also rotate together. These toothbrushes thus rotate in a different direction than the toothbrushes from the Professional Care series.
There are three types of hairs on the Trizone brush heads, each with a different function. The dark blue hairs in the middle pulsate and are made to loosen the slice of your tooth surface. The slice is then polished away by the white hairs, which move quickly back and forth. These white hairs also have the function to remove the plaque between your teeth. The longer light blue hairs in front of the brush head are made to brush in hard to reach areas, such as at the back of your tooth. Because these brush heads rotate in a different way and because the brush head is elongated, with this type of toothbrushes you can make the same brushing movement as with a manual toothbrush. The Trizone has not yet been scientifically proven to remove more plaque than a manual toothbrush. You can buy a Trizone toothbrush from 30 dollars to around 250 dollars.
The Sonic Toothbrush
The sonic toothbrush bears this name because it moves back and forth at a very high speed. It is not scientifically proven that these toothbrushes remove more plaque than a manual toothbrush, but that this technique removes more dirt between the teeth due to the high vibration than with an oscillating-rotating electric toothbrush. The brush heads are elongated, but it is not recommended to make brush strokes. Sonic toothbrushes make the right brushing movement for you. Experience shows that this technique is more pleasant for your gums. The fast vibration of the electric toothbrush can make your lips and hands tickle. This can have a somewhat narcotic effect. This technique of electric cleaning is mainly handled by Philips. The Dutch manufacturer uses the term Sonicare for their sonic toothbrushes. Oral-B also has a sonic toothbrush, but clearly expresses its preference for the rotating-oscillating technique. You can buy a sonic toothbrush from 30 dollars. For better quality, you pay up to about 220 dollars.
Advantages and disadvantages of the toothbrush techniques in a row
The oscillating-rotating technique
Advantages
A Proven technique that it removes more plaque than a manual toothbrush
The brush head is small, so you get to hard-to-reach places
You do not have to make a sweeping movement
Disadvantages
This technique can be irritating with sensitive gums
Very different from brushing teeth with manual toothbrush
Trizone technique
Advantages
The brush head makes a lateral rotary movement for extra cleaning between the teeth
The brush head is elongated, so it looks like just brushing your teeth
You do not have to make a brushing move, but you can
Disadvantages
Not scientifically proven that this technique removes more plaque than a manual toothbrush
Sonic technique
Advantages
Gets more plaque and dirt between the teeth as an oscillating-rotating and a Trizone toothbrush
The brush head is elongated, so it looks like just brushing your teeth
You do not have to make a sweeping movement
Massage the gums in a pleasant way
Disadvantages
Not scientifically proven that this technique removes more plaque than a manual toothbrush
Due to the high vibration a scratchy, numbing feeling can occur with your hands and lips
Decide which advantages and disadvantages are decisive for you. In terms of prices, they do not differ much from each other. In every segment there is a toothbrush for every technique.
Step 2: How much money do you have to spend on a new toothbrush?
Electric toothbrushes range from 20 dollars to about 250 dollars. The biggest difference between the toothbrushes is the more expensive models move faster so there will be more plaque removed. Also, the more expensive models often have a large battery, so you can brush longer and more often. In addition, there are a lot of extra possibilities, functions and accessories for which you can choose. The main question is what do you want to pay for it? Which functions and accessories do you find important and useful?
Step 3: Do you opt for an electric toothbrush with a timer function?
Dentists advise you to brush your teeth twice a day for two minutes at a time for clean and hygienic teeth. Those two minutes are not taken out of the blue. This time is necessary for the fluoride to get good into your teeth. If you brush shorter, you do not have enough time to clean your entire teeth properly. If you brush longer, you have the chance that you will damage your enamel. You can of course brush with a stopwatch and deliberately distribute that time over all areas of your teeth. In practice, it appears that you don't do this and are often not consciously brushing. You think about other things and that's why you often brush too short. It may also be that you stay on a spot in your mouth for too long, which can cause irritation. There are electric toothbrushes with a timer function. These toothbrushes emit a vibrating signal every 30 seconds so you have to change your mouth quadrant. This has the great advantage that you brush your teeth very consciously. You actually want to have a good brush every tooth within 30 seconds. This makes tooth brushing more a game, making it more fun. After two minutes the toothbrush gives a longer vibration, indicating that you have had all four quadrants and that you can stop brushing. For children, the manufacturers have often put a nice tune in it.
Step 4: Do you opt for an electric toothbrush with a pressure sensor?
There are people who brush their teeth as if they are sanding their window frames. Way too hard. Their toothbrushes look like they have scrubbed their bathroom. Maybe you recognize your own toothbrush in it. However, this does not yield the best brushing results. On the contrary. It is also bad for your gums. The same applies to an electric toothbrush. Many people do not notice that they brush too hard. To prevent this from happening, there are electric toothbrushes with a pressure sensor. A light will come on if you press too hard. You will also feel that the toothbrush will move differently. This is the sign that you have to put less pressure. The light will go out again. Choose this feature if you suspect yourself of pressing too hard with brushing, or unsure.
Additional tips for buying a electric toothbrush


Replace your brush head at least four times a year. After three months he is "on". The hairs are bent and too many bacteria have been collected.
Take a good look at the manual of your toothbrush which brushing movement can best be done. It is also often indicated under which angle you can brush your teeth for the best result. Clean your electric toothbrush well after use. Rinse your brush head well and take your brush head out of the toothbrush to also properly rinse the toothpaste below.
Step 5: Do you opt for an electric toothbrush with multiple cleaning modes?
There are also toothbrushes that have more than one brushing position. Which brushing modes are there and what functions do they have?
The general cleaning mode
This is the most common position is on every toothbrush. This position is made to remove your plaque as efficient as possible.
The polishing mode
This mode ensures that you naturally get whiter teeth. The toothbrush will move at an even higher speed.
The sensitive mode
This mode is useful if you have irritated or sensitive gums. This function is also useful and suitable for children because they don't have developed all teeth and gums yet.
The massage mode
If your gum is broken, but you still want to brush your teeth, the massage mode is a handy one. Even if you want to massage your gums, this mode is suitable.
Deep cleaning
This mode is made to brush longer and harder. This way is pretty aggressive. It is therefore not recommended to use this mode every day. This is at the expense of your enamel and your gums. If you pay a lot of attention to your teeth and you want your toothbrush to be used for more functions besides cleaning. Then choose a toothbrush with extra cleaning modes.
Step 6: Which accessories do you choose for your electric toothbrush?
There are many models available that come with extra accessories.
Oral spray, tongue cleaner, floss machine
For additional mouth cleaning, additional mouth showers, tongue cleaners and floss devices are for sale. These are other product categories with their own advantages and disadvantages. Sometimes, electric toothbrushes are supplied with a certain model. You will have a whole mouth cleaning set at home.
External monitor
There are also electric toothbrushes that can connect to an external monitor. These are only available from the higher segment electric toothbrushes and show in a visual way at which moment you have to go to which quadrant in your mouth. He also indicates in which brushing mode you are brushing. If you do this well, the monitor will delight you with a smile. If you brush two and a half minutes, the smiley face even gives you a wink.
UV cleaning system
Once you have brushed your teeth, rinse your toothbrush and place it in its holder. It is an illusion if you think you have rinsed off all the bacteria from your toothbrush. The next time you go brushing, you will casually put these bacteria back in your mouth. A solution has been devised for this. There is a UV cleaning system that comes with your electric toothbrush. If you put your toothbrush in this cleaning system, preferably 90% of all bacteria are killed by means of the UV light.
A charging glass
Most electric toothbrushes come with a charging holder, where you can put your toothbrush in and where it is charged. There is also a model where you can put the electric toothbrush in a glass. He is then charged by means of magnetism.
Travel tube
The more expensive models are often also provided with a travel bag. Handy when you're out and about. There are models where you can even charge the toothbrush if they are in the case.
Different brush heads
There are dozens of brush heads for sale. There is a different brush head for every brushing position. You also have the choice between the hardness of the hairs, the variety of hairs, with or without rubbers and much more. All with their own function. These functions are well described on the packaging of the brush head. Pay attention to whether the brush head fits your electric toothbrush. With Oral-B this is a little easier: each brush head fits every model of Oral-B. You have to look a bit better at Philips.
Compare electric toothbrushes

Do you want to know what the best electric toothbrushes are according to experts and other users? Take a look at our ranking list with electric toothbrushes. Use the price check to save money.
Winner of the Electric Toothbrush Comparison
Super clean
Super price
All the necessary functionalities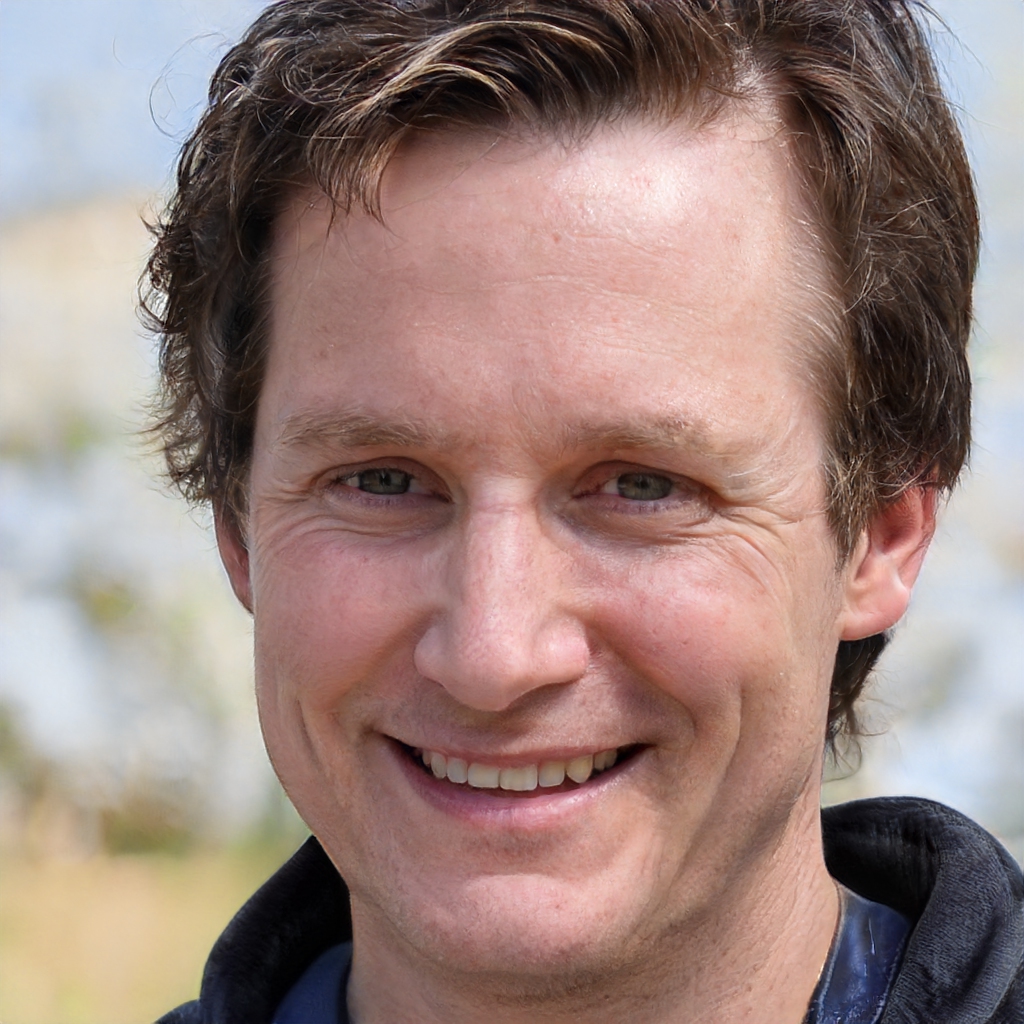 Dr Michael Jones is the proud founder of The Toothbrush Expert. He has been working as a dentist for 21 years now. Besides his work as a dentist, Michael wants to help people to find the right dental products. His goal is to provide everyone with honest expert reviews on all kinds of dental care products.