Teeth misalignment can create an appearance that you don't like. Thankfully, you have braces available to straighten your teeth and return your beautiful smiles. It's usually one thing to choose braces as a treatment for your condition, another thing to choose the right color. You may have gotten the impression that black is a cool color, but why use black braces?
Black braces are often favored because they accentuate and pronounce the whiteness of the teeth, thus making them look whiter. This is a very good thing because you don't want your teeth to look unkempt. Also, black is a very stylish and attractive color, so it won't hurt to have it in front of your teeth.
While the main purpose of wearing braces is to correct a dental problem, it can still be an avenue to pass a message and be stylish. You're probably wondering how you can use black braces to pass a message. Rest assured, we will be telling you how to choose the right colors for your braces and what they say about you.
All medical content on this site, including this guide and other product reviews, is written by our team of experienced writers and researchers. All writers from The Toothbrush Expert are recommended and reviewed in the industry. You support us through our editorially chosen links, which earn us commission. Learn more

All of our picks have the American Dental Association (ADA) Seal of Acceptance.
How Braces Get Their Colors
Smiles tell how beautiful you look and feel. Misaligned teeth can compromise your smiles and you don't want that. Braces are a proven solution to improve the look of your smiles. They consist of brackets, archways, metal bands, and the bands around each bracket, also called elastics. Patients get to accessorize their smiles by using colorful elastics.
However, not every patient likes to use colorful braces. Some prefer ceramic brackets because they blend in with the teeth and are hardly visible. You can't fault these people for wanting to keep their braces hidden. You may also be considering that option and that's fine. Since you don't want your braces visible, you won't be bothered about ceramics' lack of creative expressions.
Meanwhile, typical steel braces are usually favored due to their durability. If you don't mind making your braces visible, steel braces allow you to go for your preferred colors. The different elastic bands help you to colorize your teeth in different styles.
You can use your creativity to come up with colorful elastic bands that look great on your teeth. In case you're not cool with a color, you can decide to change it during your next visit to your orthodontist's office.
What Colors Are Best and Which Should You Avoid?
If you had been with a fashionista before, you're probably aware that they care so much about the color of what they're wearing. While they advise you to ignore some colors, they advise you to go for other colors because of the fashion statement they promise. That's also the case when it comes to choosing the right color for braces. You have the luxury of choosing any color that you find comfortable.
It's not strange for most patients to go for their favorite colors, making them feel confident about their smiles. It's also not strange to see patients decide to choose colors based on a holiday or event. Isn't that a nice way to turn up the style? Sure, it is.
Away from your favorite colors, some colors perfectly complement the color of your teeth. It doesn't matter if these colors are your favorite ones or not, they just look good on your teeth and make your smiles more beautiful. For instance, your teeth will appear whiter if you choose dark colors.
On the other hand, using lighter colors such as gold or yellow color can accentuate your enamel's natural yellowish tint, thus making your teeth look yellowish. You don't want that to be the case. We, therefore, recommend that you stay away from gold or yellow braces.
Here is an overview for the best Water Flosser to properly clean your braces:
Preview
Best Choice
Preview
Waterpik Sonic-Fusion Professional Flossing Battery Powered Electric Toothbrush, Black, (Pack of 1)
Waterpik Aquarius Water Flosser Professional For Teeth, Gums, Braces, Dental Care, Electric Power With 10 Settings, 7 Tips For Multiple Users And Needs, ADA Accepted, White WP-660
Waterpik Ultra Water Flosser
Preview
Preview
Waterpik Sonic-Fusion Professional Flossing Battery Powered Electric Toothbrush, Black, (Pack of 1)
Best Choice
Preview
Preview
Waterpik Aquarius Water Flosser Professional For Teeth, Gums, Braces, Dental Care, Electric Power With 10 Settings, 7 Tips For Multiple Users And Needs, ADA Accepted, White WP-660
Preview
Preview
Waterpik Ultra Water Flosser
Things to consider when choosing a color for your Braces
As we mentioned earlier, the choice of color for your braces is not one you should take lightly because it will determine how you look. You don't want to make the wrong choice. Below, we will be discussing some important tips that will guide you and help you choose the right color for your braces.
White Color
White color for braces can seem like a really good idea at first because it's also the natural color of the teeth, but it's not usually the right choice. The reason for this is not far-fetched. White braces tend to discolor quickly due to the consumption of certain drinks and foods. Your braces shouldn't stop you from eating your favorite food or drinking your favorite drinks.
Also, white braces are susceptible to stains from food. This is not surprising because the white color is known to accommodate stains. By comparison, this color of braces can also make your teeth look yellowish. If you'll be choosing white braces, you should have strong reasons to do so.
Dark Colors
Darks colors are often regarded as the best ones for braces. This is because the colors accentuate the whiteness of your teeth. Surely, everyone wants their white teeth to stand out regardless of their orthodontic treatment.
However, not all dark colors are ideal for braces. You want to avoid dark brown and dark green because they share the same look like food that is stuck in your teeth. Appearing like you have food stuck in your teeth doesn't look good on you. You should avoid colors that will make you suffer such embarrassment.
The best dark colors are deep purple, deep blue, and black. These colors have the potential to make your smiles appear more beautiful.
Gold and Yellow Colors
Yellow and gold are pretty cool colors but they're not best for braces as we hinted earlier. Due to the enamel's yellowish tint, using gold and yellow braces can be complicated. These colors accentuate the enamel's color, thereby giving your teeth a yellow shade that won't look good on you.
Ultimately, the choice of color rests solely on the shade of your teeth. There's no universal shade; different people have different shades. The responsibility of letting you know that the correct shade of your teeth lies on the laps of your orthodontist. Before choosing a color, ensure that you speak with the orthodontist, so that you can have the right information to make the correct choice for your teeth.
Colors to make your teeth look whiter
You're no longer a stranger to the fact that dark colors are perceived as the best when it comes to helping to make your teeth look whiter. That's not to say they're the only ones with such abilities. Red and pink are some other colors that can pronounce the whiteness of your teeth and make them look whiter to an onlooker.
Besides, you can add nice stones such as silver and blue to the mix thanks to their abilities to accentuate your white teeth. Isn't that the goal? Of course, it is.
Regardless of the color you eventually settle for, you shouldn't forget that the best way to keep your teeth looking clean is by brushing and flossing them regularly. Although these exercises can be time-consuming and hard, your mouth deserves thorough care, even with your braces in place. We advise that you prioritize your oral health because you stand to enjoy several benefits.
Best Teeth Whitening products:
Preview
Best Choice
Preview
Colgate Optic White Advanced Teeth Whitening Toothpaste, 2% Hydrogen Peroxide Toothpaste, Sparkling White, 3.2 Oz, 3 Pack
Crest 3D White Brilliance Toothpaste, Vibrant Peppermint, 3.9 Oz (Pack of 3)
Supersmile Professional Teeth Whitening Toothpaste with Fluoride, Original Mint, 4.2 Oz
When do you see result?
After 1 week, (best result after 4 weeks)
after 3 days, (best result after 1 month)
after 5 days, (best result after 1 month)
Best Choice
Preview
Preview
Colgate Optic White Advanced Teeth Whitening Toothpaste, 2% Hydrogen Peroxide Toothpaste, Sparkling White, 3.2 Oz, 3 Pack
When do you see result?
After 1 week, (best result after 4 weeks)
Preview
Preview
Crest 3D White Brilliance Toothpaste, Vibrant Peppermint, 3.9 Oz (Pack of 3)
When do you see result?
after 3 days, (best result after 1 month)
Can I Mix and Match colors for Braces?
This is a common question on the lips of brace wearers who will like to spice things up. To answer your important question: yes, you can mix and match braces' colors. While you receive treatment, you also get the chance to mix and match different band colors, leaving you with a cool appearance.
Thankfully, orthodontists have different colors to call on in the mission of accessorizing your smiles. We will be talking about different color ideas below so that you can learn how best to mix and match the colors.
Favorite Color(s)
Your favorite color is one that you love and you find comfortable around you. It's a no-brainer to choose your favorite color for your braces. If you have more than one favorite color, there's no problem. You can mix up the colors for an exquisite style that promises wonderful smiles.
Match your outfit
You're probably used to wearing shoes or wristwatches that match your outfit to look stylish. You can also match your braces' color with your outfit. All you need to do is determine the color most of your outfits have in common and you can use braces with the color. Apart from getting a specific color to match your outfits, you can go for a neutral color. It will closely match your enamel and also complement any outfit.
Holidays and Events
Some holidays and events have certain clothes or colors used to represent them. For instance, red and green represent Christmas while blue and silver represent Hanukkah. So, if you're getting your orthodontic treatment during yuletide, you can go for red and green braces in the spirit of the season. That sounds cool, right? Yes, it does. With such thoughtfulness, you can attend your favorite event – wedding or graduation – looking cool and classy.
Your favorite sports team
Are you a Los Angeles Lakers fan? You can go for the classic gold and purple color combination on your braces. If you're a Golden State Warriors fan, you have no problem. You can also go for the combination of royal blue and yellow to be on your braces. That gives you the sense of belonging that you're a great fan of your basketball club. You can follow the same step if you're a soccer fan.
Show your support for a cause
Apart from celebrating your favorite sports team with your braces, you can also show support for a cause by symbolizing it. For instance, September is set aside as the sickle cell awareness month and the burgundy color represents the period. You can wear burgundy to show your support for those living with sickle cell. You can do the same for other important causes.
Matching your skin tone and facial features
Just like you try to match the color of your braces with your outfit, you can also decide to match it with your skin tone and facial features. These features are part of you and the braces will also be part of you for a few months, so it's cool if you decide to match them together. For instance, blue, teal, green, light green, and silver are some nice colors to go for if you have dark hair and complexion. If your features are lighter, you should go for orange, shades of green, dark blue, and light blue.
What Does Your Braces' Color Say About You?
Just like certain colors say something about certain causes, some colors say something about the person wearing them. When you wear black braces, do you know what it says about you? If you don't, that's about to change. Below, we will discuss what the popular colors symbolize.
Red Braces
Red is no doubt a beautiful color that many people desire due to its bright nature. If you love fancy appearances, there's a good chance that you love red. This color symbolizes passion or anger. Are you a passionate person? If you are, you can decide to go red with your braces. Also, if you are a person of power, courage, and strength, red braces are just perfect for you because they symbolize your characters.
Blue Braces
In any class, blue is usually the teacher's favorite. It's a beautiful color and it doesn't scream. It's no surprise that it reflects intelligence, calmness, and loyalty. If you're someone who loves calmness in your environment, wearing blue braces can be a good way to remind yourself of that. Likewise, if you're a sucker for intelligence, you should consider blue braces. For someone who values loyalty, the choice of blue braces is a smart one.
Green Braces
What does green say about you? It shows that you value harmony and growth. Wearing green braces shows your passion for both conditions. Green is also the color to choose for your braces if you're hoping for good fortune in your dealings.
Orange Braces
The orange color symbolizes creativity. If you see yourself as a creative or a lover of creativity, you should consider orange braces. That's you embracing one of your qualities.
Purple Braces
When you see purple, you see wealth and royalty. It is also known as a mystical color. If you want to characterize your wealth, wearing purple braces is a nice way to go. Besides, if you're royalty or believe yourself to be very important, you can embrace purple braces.
Yellow Braces
If you're a cheerful person or someone who admires cheerfulness, you can use yellow braces to subtly promote the attitude. As you continue your orthodontic treatment, you can continue to encourage cheerfulness.
White Braces
Most beliefs see white as a symbol of cleanliness and that's not surprising because of the distinct nature of the color. The color abhors dirt and easily exposes stains. With white braces, you can characterize purity. You can also use white braces to symbolize your innocence and hope. There's no wrong in hoping for a quick realignment of your teeth.
Black Braces
As the popular saying goes, black is beautiful. Black represents many deep meanings. For instance, black symbolizes elegance, strength, and power. So, if you're wearing black braces, you're not only pronouncing your teeth' whiteness, you are also characterizing elegance, strength, and power.
Tip

Another important message black passes is mourning. In many cultures, black materials are worn to mourn the loss of a loved one or an important person in society. Loss is inevitable, so it's fine if you decide to wear black braces to mourn the loss of someone close to you. Although people may not know that you're passing a message, you will find solace in your admirable action. 
What About Invisalign?
Surely, not everyone is cool with the look of metal strings on their teeth. Even though they understand its importance to their efforts to straighten their misaligned teeth, they are not just comfortable with it. That's fine. Luckily for you, orthodontists now have a luxury of discreet options to help you out.
Ever heard of Invisalign? You should be. It is a system made to gradually move your teeth to their original positions, thus straightening them. This process doesn't take only a few days or weeks, it takes several months to gradually get the job done.
There's a possibility you don't fancy Invisalign too, you still have another option – Impressions – to straighten your teeth. Dr. Luke Roberts designed Impressions. The technique uses the same aligners that Invisalign uses. But the use of Impressions does not require as many in-office visits it's only available for mild to moderate conditions.
Conclusion
We hope that you now understand why you have to use black braces or some other ideal colors. Settling for the right color is not the most important thing, maintaining your dental health during your orthodontic treatment is the most important. We strongly advise you to brush and floss your teeth at least twice daily, so as to ensure great oral health. You should also avoid unhelpful foods such as bone-in meats. We have a few nice posts for the best products to keep your braces clean like, best toothbrush for braces, best mouthwash for braces, best toothpaste for braces, best waterpik for braces. Have a look and keep on smiling.
References
Blue Braces: How To Pick The Right Colors For Your Braces
https://www.blueridgeorthodontics.com/blue-braces-how-to-pick-the-right-colors-for-your-braces/
Braces Colors: How to Pick the Best Braces Color for Your Teeth
https://www.jeffersondentalclinics.com/blog/braces-colors-pick-best-color-teeth
10 Smart Advantages of Choosing Black Braces
http://bracesexplained.com/black-braces/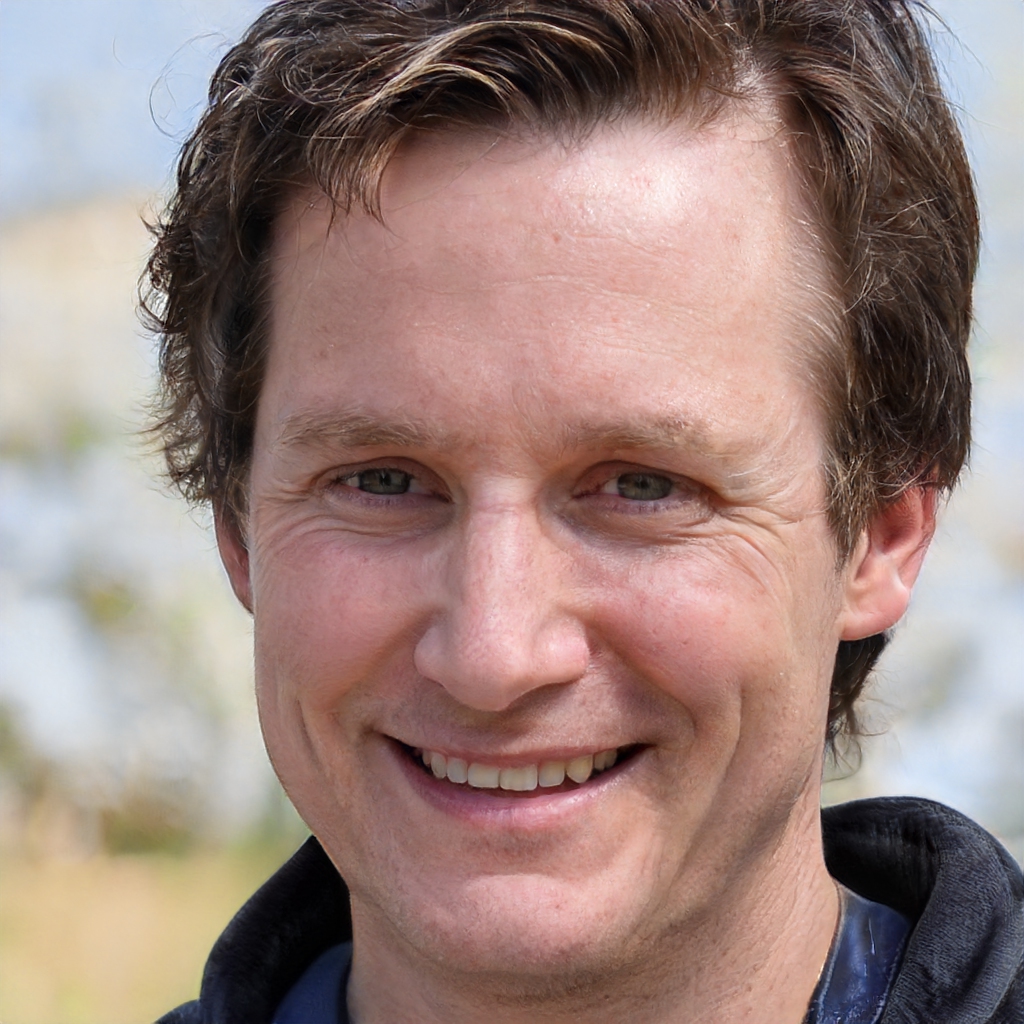 Dr Michael Jones is the proud founder of The Toothbrush Expert. He has been working as a dentist for 21 years now. Besides his work as a dentist, Michael wants to help people to find the right dental products. His goal is to provide everyone with honest expert reviews on all kinds of dental care products.