Finding out you have yellow stains on your teeth due to the use of braces can be quite frustrating. You shouldn't be in another trouble while trying to solve one, hence the need for a solution. You need an effective toothpaste to help you protect your teeth even while wearing braces. In this article, we will discuss all there's to know about the best toothpaste for braces and ensure you have all the right information to make the right choice when you decide to acquire one.
All medical content on this site, including this guide and other product reviews, is written by our team of experienced writers and researchers. All writers from The Toothbrush Expert are recommended and reviewed in the industry. You support us through our editorially chosen links, which earn us commission. Learn more

All of our picks have the American Dental Association (ADA) Seal of Acceptance.
Quick Overview
Just in case you want to skip the long and detailed review of what is the best toothpaste in each category, here it is:
The 10 Toothpaste For Braces
After several consultations and advice from experienced orthodontists, we identified and reviewed 10 toothpaste products to help you make the right choice for your teeth.
1 – Sensodyne Pronamel Toothpaste, Best Toothpaste for Braces
"My favorite toothpaste is from Sensodyne," says Joseph R. Lacoste, Jr, a dentist in New Orleans, LA and member of the ADA. This toothpaste is specifically formulated to help protect your tooth enamel against the negative effects of acid erosion caused by acidic foods and drinks. By using it twice daily, it can help you reharden and strengthen your acid-weakened enamel, freshen your breath, and also fight cavities.
Made with sodium chloride and potassium nitrate, it remineralizes your teeth to protect you against acidic foods' damage. Also, it contains a special optimized formulation with fluoride which helps to boost the delivery of calcium in your saliva to further stop tooth enamel damage.
In addition, it boasts of low abrasivity to help mitigate tooth enamel erosion while delivering minty taste perfect for fresh breath, eradicating bad breath in the process. While protecting the enamel, it also delivers sensitivity relief for your sensitive teeth. With this toothpaste, you can be sure of adequate protection for your teeth and braces.
Key features
Pros
Prevents cavities
Special formulation helps with the delivery of vital minerals
Protects against damage from acidic foods
Mint taste delivers a fresh breath
Cons
Only one tube comes with what's supposed to be a pack of 3

2 – Crest Toothpaste for braces
"The Crest Toothpaste is a fantastic toothpaste for people that are wearing braces," says Wendy M. Maes, a General dentist with additional training in, Orthodontics for children and adults. If you're looking to get rid of plaque bacteria, this toothpaste is great for that purpose. It is specifically formulated to target dangerous plaque bacteria. It strongly removes plaque bacteria from your gum line, thus keeping issues like gum disease, bad breath, and cavities away from you. With gum detoxify, you can be rest assured this toothpaste will neutralize all harmful plaque bacteria from your gums, leaving them healthier.  
Among its many attributes is reversing gingivitis. With this toothpaste, you have a great and powerful tool to help you reverse gingivitis, thus offering your teeth and gums more protection. Also, it deploys cooling activated foam which helps to penetrate some hard-to-reach areas. Hence, with this toothpaste, you won't have to worry about not reaching some areas in your teeth as a result of your braces.
In addition, this toothpaste also provides a cooling sensation, leaving you with a cool and fresh feeling. It is also formulated with all required ingredients to keep your teeth clean and also your gums.
Key features
Neutralizing plague bacteria
Activated foam
Cooling sensation
Pros
Protects against gingivitis
Activated foam helps to penetrate hard-to-reach areas
Great gum issues
Removes tough stains
Cons
3 – Colgate Total Whitening Toothpaste
This is a whitening toothpaste specifically formulated to whiten your teeth, thus getting rid of all stains. This teeth whitening toothpaste whitens teeth while also fighting germs for up to 12 hours. Hence, it can offer you adequate protection all through the day, also keeping tartar buildup away.
Like other effective toothpaste, it also helps to prevent cavities, gingivitis, and plaque. Therefore, with this product, your gums and teeth will be better off and offered the necessary protection. Also, while it freshens up your teeth, it helps to protect you against bad breath. With this toothpaste, you can give your oral health a new lease of life and a positive turnaround.
Furthermore, this toothpaste does not just protect your teeth and gums, it also helps to protect other mouth surfaces like cheeks and tongue, thus reducing bacteria to the barest minimum. Also, note that this toothpaste is not suitable for children under 6 years unless directed by a dentist.
Key features
Protects all mouth surfaces
Prevents gingivitis, tartar, and plaque
Fortifies enamel
Pack of 4
Pros
Keeps stains away
Protects against gingivitis, tartar, and plaque
Helps to fortify enamel
Freshens up the teeth
Cons
4 – CloSYS Fluoride Toothpaste
Why is this a good toothpaste for braces? This toothpaste is another specially formulated product made to provide effective oral care and protect the mouth, a much sensitive area of your body. It provides exceptional protection for your enamel. Hence, this toothpaste can keep it hardened and strengthened.
In addition, this product reduces the negative effects of harmful dental biofilm in your teeth while keeping your breath fresh. Also, it deploys a gentle pH-balanced formula that regulates its acidity. Therefore, it reduces your mouth's acidic level, thus decreasing the potential for the growth of germs. This also helps to keep the enamel protected.
Additionally, it deploys an impressive antimicrobial agent, Clorastan, which activates naturally when it is in contact with your saliva. Hence, bacteria are also kept at bay to protect the mouth.
Key features
Naturally activated Clorastan
Uses a pH-balanced formula
Doesn't contain sodium sulfates
No burning
No irritation
Pros
Antimicrobial helps to fight harmful bacteria
Great for sensitive mouths
Removes stains effectively
Fights germ plaque and kills germs
Cons
Not great for those allergic to coconut
5 – TheraBreath PerioTherapy Toothpaste, Tip if you wear braces
"The TheraBreath Toothpaste is a wonderful product with lots of positive reviews," says Dr. Hoda Ghanizadeh, graduated from the University of Texas Health Science Center at San Antonio. This toothpaste is formulated by a renowned dentist who specializes in combating bad breath, dry mouth, taste disorders, and tonsil stones. In order to help his daughter who was suffering from bad breath, he created the formula in 1993. Thankfully, it worked and has proven to be a solution for many since that time. Therefore, you can trust this toothpaste to take care of your oral health.
Just like we pointed out earlier, it helps to fight such bad breath problems like morning breath, stinky breath, and garlic breath. Hence, after use, you're left with fresh breath.
Also, this product is formulated with PeriO2, a powerful and effective oxygenating compound. This compound has been scientifically proven to provide oxygen to gum tissues that are damaged. It also attacks the anaerobic bacteria which is responsible for several oral health troubles. In addition, this toothpaste contains CoQ10 which provides adequate energy to cells, ensuring gums are healthy. On its own part, ZincRx delivers natural antimicrobial zinc ions to help fight bacteria. Meanwhile, this product is vegan, kosher, gluten-free, and approved for diabetics.
Key features
Concentrated PeriO2
CoQ10
Great when you wear braces
ZincRx
Minty fresh taste
No foaming agents
No artificial colors or flavors
Pros
Fights bad breath effectively
Reduces gum sensitivity and redness
PeriO2, CoQ10, and ZincRx combine to fight harmful bacteria
Protects gums
Cons
6 – Crest Pro-Health Toothpaste
No products found.
This toothpaste is formulated with the key ingredient, stannous fluoride, making it very effective in protecting you against plaque, gingivitis, cavities, and sensitivity. It is fortified to deliver a powerful clean, protecting key areas of the mouth in the process. It deploys the power of ActivClean Crystals to provide advanced stain prevention. Hence, this product has the unique ability to clean hard-to-reach areas.
Among its key benefits are whitening teeth and freshening breath. These are made possible thanks to its deep cleaning formula. Hence, you can be rest assured this toothpaste will provide you the utmost protection. Also, it can help you get healthier gums by preventing gingivitis. Also, by strengthening your enamel, this toothpaste delivers stronger teeth.
Furthermore, this product doesn't stop working between brushings. Hence, you can get sustained deep cleaning of your mouth.
Key features
ActivClean Crystals
Freshens breath
Protects against plaque, gingivitis, and cavities
Pros
Helps to whiten teeth
Helps to strengthen enamel
Prevents plaque, sensitivity, and cavities
Helps to get healthier gums
Cons
7 – Marvis Whitening Mint Toothpaste
This is another effective toothpaste formulated to gently remove surface stains and plaque. Hence, this creamy and rich toothpaste can help you get a whiter and brighter smile. Also, it is fortified with 'cool' mint leaves to produce polar thrill and icy shiver for lasting taste and freshness.
This product's formulas are from a traditional processing method that ensures a compact, dense texture, maximum protection, and a bright smile. It boasts of a total of 7 flavors. They are produced by offsetting the mint's aroma, combining unique freshness to deliver a long-lasting and pleasurable taste sensation to you. In addition, it can protect your teeth, deliver long-lasting fresh breath, and also help in preventing tooth decay, plaque, and tartar.
Moreover, the efficacy of this toothpaste has been confirmed by laboratory tests. Hence, it guarantees you sound effectiveness. Meanwhile, it's not made up of any ingredient of animal origin and it doesn't contain fluoride at the moment. It is also paraben-free and gluten-free.
Key features
Xylitol
Sorbitan
'Cool' mint leaves
No fluoride
Gluten-free
Paraben-free
Vegan
Pros
Prevents tooth decay, tartar, and plaque
Cool mint leaves produce fresh breath
Removes surface stains effectively
Cleanses gums without causing irritation
Cons
8 – Colgate Cavity Protection Toothpaste
If you're looking for a trusted and reliable cavity protection for your entire family, this toothpaste is perfect for you. It is specially formulated with active fluoride to protect against cavities. Hence, it ensures all bacteria around your cavity are killed. It also boasts of impressing cleaning power to clean your teeth thoroughly. In turn, it is clinically proven to strengthen your teeth.
Furthermore, this toothpaste is formulated to also deliver great mint taste while you're brushing your teeth. Hence, it will leave your mouth feeling clean and fresh.
In a further testament to its effectiveness, it is accepted by the American Dental Association (ADA). Therefore, you can trust its efficacy to remove stains from your teeth and also protect you against any bacteria.
Key features
Active fluoride
Mint taste
Anticavity formula
Pros
Protects the cavity effectively
Cleans teeth thoroughly
Mint taste leaves fresh feeling and breath
Accepted by the ADA
Cons
9 – Supersmile Professional Teeth Whitening Toothpaste
This toothpaste is another product developed by a world-renowned dentist It is specially formulated to whiten teeth while also improving your overall oral health. It is formulated with Calprox, a proprietary formula of encapsulated calcium peroxide, which is harnessed to deliver powerful cleaning performance.
Furthermore, phosphates, calcium, and fluoride are included in the formula. They all help to build additional strength for your teeth while preventing cavities. Likewise, it removes stains caused by coffee, tea, or red wine without any risk of sensitivity. It is clinically proven to whiten teeth effectively and restore bonded teeth, caps, dentures, and veneers to their original shade.
Another impressive attribute of this toothpaste is the absence of harsh abrasives and bleaching agents. It is also free of paraben, dyes, charcoal, known allergens, silican + triclosan, sulfates, animal by-products, and BPA. Hence, you're going to get a healthier enamel. For the best results, you should use it twice a day.
Key features
Calprox
No harsh abrasives
No paraben
There aren't any known allergens
No sulfates
No animal by-products
Pros
Protects against cavities
Harsh abrasives are absent
Whitens teeth effectively
No known allergen is present
Cons
10 – Plackers Rembrandt, Best Whitening Toothpaste for Braces
This is the last product on our list and it is equally effective. With this intense whitening toothpaste, you don't need to fear the sight of stains because it removes them with relative ease. This product is an advanced formula that is formulated to get rid of tough stains and prevent new stains from staying. It does all of these while actively strengthening and restoring tooth enamel.
Also, stains caused by tobacco, coffee, red wine, and others are targeted by this formula. The two types of micro-polishers help to get rid of surface stains. On the other hand, tetra potassium pyrophosphate helps to prevent future buildup of particles. On its own part, sodium fluoride helps to restore enamel. Hence, this combination is effective at strengthening teeth and polishing away tough stains.
In addition, it boasts of refreshing mint flavor, thus delivering fresh breath. To get the best results, you should brush twice daily or after you consume stain-causing drinks and foods.
Key features
Micro-polishers
Tetrapotassium pyrophosphate
Sodium Fluoride
Mint flavor
Pros
Micro-polishers remove surface stains
Tetrapotassium pyrophosphate prevents future buildup
Mint flavor delivers a fresh breath
Restores enamel
Cons
Buying Guide For The Best Toothpaste For Braces
There are several kinds of toothpaste available on the market with different formulas to ensure teeth are treated right. Finding out the best product can be a daunting task. However, you don't need to worry as we have taken time to identify the vital factors you must consider before making a choice. Below, we will discuss the most important things to look out for. Let's dive right into them.
Fluoride
Fluoride is a very important ingredient you find in the best kinds of toothpaste and any toothpaste without it may be ineffective for brushing, especially with braces on. It is very effective at strengthening the enamel. One of the prominent concerns with wearing braces is food particles getting stuck around the wires and brackets. Therefore, it is important to add fluoride to the mix to ensure your enamel is well protected and bacteria can be reduced to the barest minimum.
Even if fluoride is added to your city's water system, it's vital that you get more from your toothpaste to ensure you always get sound oral care. With fluoride, your enamel can be strengthened to protect your teeth effectively, thus keeping your oral health safe.
Flavors
One of the most attractive features of toothpaste is its flavor or taste. Surely, no one fancies a toothpaste that tastes horribly. Everyone wants a toothpaste with a 'sweet' taste to keep them happy while brushing their teeth. Some people tend to fancy cool mint-flavored toothpaste due to their cool sensation and the fresh breath they guarantee. Hence, you should strongly pay attention to the flavor or taste of the toothpaste you're buying. If you like them minty, buy a toothpaste that offers them. However, if you don't, buy toothpaste without mint but ensure it equally tastes great. Even your kid(s) will thank you for it because all kids love their toothpaste 'sweet'.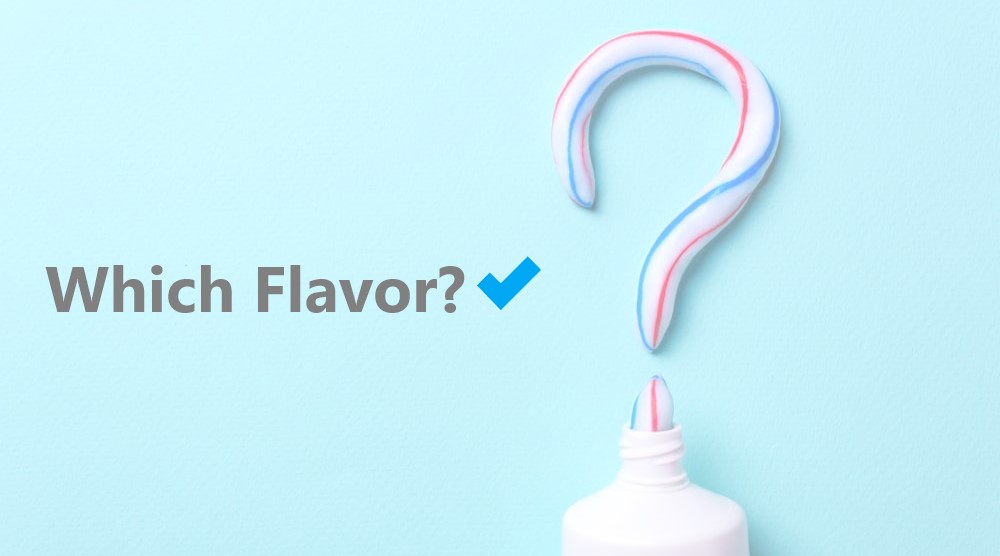 Protection Of Enamel while wearing braces
Like we discussed earlier, the enamel is the outer layer of the teeth which provides a protective cover for them. You need your enamel as strong as possible to ensure there's no problem with wearing braces. Weak enamel can be problematic. Hence, it is important that you keep your enamel strong always. But how will you do this? Buy only a toothpaste that contains fluoride and all other ingredients necessary for enamel protection. You should stay away from any toothpaste that won't strengthen your enamel. Thankfully, all the toothpaste on our list offers the much-needed enamel protection.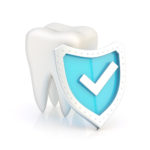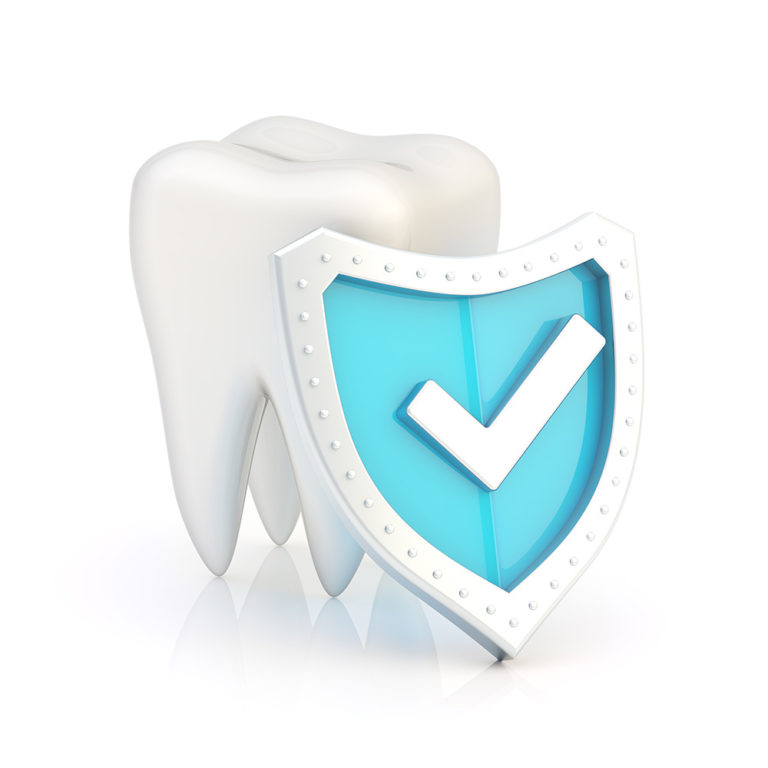 Tartar And Plaque Control
When wearing braces, there's a high probability of tartar and plaque buildup around your teeth. There's room for them when the teeth are not brushed well and in this case, braces may prove obstacles to ensuring you are able to clean certain areas properly. Hence, it is important that you reduce the tartar and plaque buildup to the barest minimum by deploying a toothpaste that can control them. With the right ingredients in this toothpaste, it can be able to fight off the buildup of food and bacteria. Also, by controlling them properly, you'll be able to prevent oral troubles like gingivitis and cavities.
Protection for Sensitive Teeth
With the introduction of braces, your teeth are bound to become extremely sensitive. You may experience some pain but you need a toothpaste that can pay attention to this development. Ensure you get a toothpaste that can take care of sensitive teeth and offer you considerable protection from the hurt they may arise. Also, by getting a befitting toothpaste, you'll be protecting your teeth from getting irritated.
Whitening Brand or Not
Everyone loves a set of white teeth. However, if you decide to get them by using a whitening toothpaste while wearing braces, your efforts may prove counterproductive. This is because you may not be able to reach behind the brackets to brush all of the teeth equally. This will cause some areas to be white, while some will not be as white.
Hence, we advise that you stay away from a whitening toothpaste if you use a manual toothbrush until you can get your braces off. But if you use an electric toothbrush, you can use a whitening toothpaste without any fears because this kind of brush can get bubbles behind the braces' brackets with equal power.
ADA Approval
The American Dental Association is America's largest dental association with important reliable information for oral health-related issues. Hence, their approval of a toothpaste carries a huge weight that can't be overlooked. You should go for a toothpaste with their seal as it guarantees more reliability by meeting the association's criteria.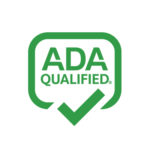 Suitable for the Family
When buying toothpaste for braces, you also want to ensure it's a product that can serve the entire family including your kid(s). This way, you can be able to save costs. It is especially important to ensure it is suitable for children because most kinds of toothpaste tend to get restrictions for children. Hence, you won't need to buy an extra product for their own use only. Fortunately, most of the products on our list allow children to use them.
What you want
When shopping for any kind of product, everyone has one or more things they desire from getting from the product. The case is not different with toothpaste. Away from braces, you may also want to address other issues like bad breath, enamel erosion, or gingivitis. Hence, you should focus on buying a toothpaste that meets all your wants to a reasonable extent.
Importance of Fluoride in a Toothpaste
Like we pointed out earlier, fluoride is an essential ingredient for anyone wearing braces and even every other person. In fact, this realization allows fluoride to be added to cities' water supply. For someone wearing braces, you need your enamel to be very strong because it accommodates the wires of the braces.
The enamel is always attacked by the remnants of food particles stuck around the brackets and wires of the braces. These constant attacks hinder it from doing its primary assignment: protecting the teeth. When the teeth are left unprotected, everything about one's oral health starts to go wrong and no one wants that. Hence, the importance of fluoride to your oral health cannot be overemphasized.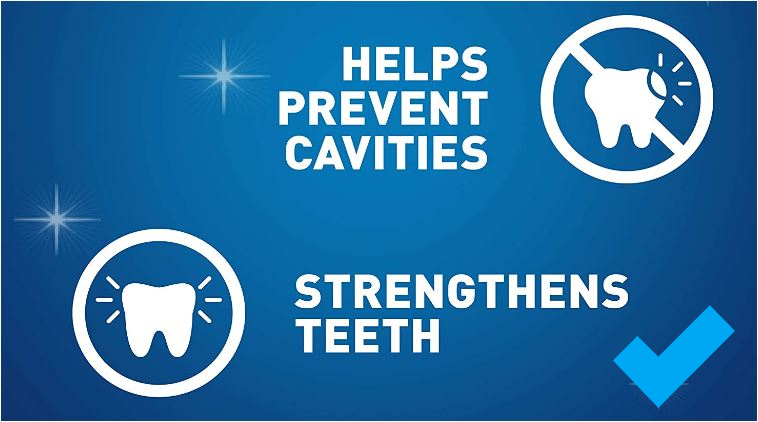 Fluoride has the right composition to strengthen your enamel so it does not get damaged or disturbed by acids. It is important you brush your tweet at least twice a day or after every meal and before going to bed to ensure there's enough fluoride in your teeth to combat these acids. Also, with fluoride, you have a great chance of preventing cavities.
Importance of caring for your Braces
Taking care of your braces is vital as they constitute part of your teeth once you wear them. As we have noted severally, they tend to harbor food particles, thereby causing acidic erosion as a result of increased bacteria presence. You surely don't want any troubles near your teeth, hence the need for taking care of your braces.
Below, we will highlight some simple and very important tips to keep your braces free of unwanted particles:
You should spend more time brushing your teeth because it ensures you are able to get rid of more food particles.
Make sure you use a Waterpik for Braces to floss and clean your teeth in a perfect way.
Get a nice toothbrush that can deliver thorough cleaning and get behind the brackets of your braces, preferably, an electric toothbrush.
Get an effective toothpaste that can strengthen your enamel and also prevent dental diseases.
You can also use mouthwash for braces to keep your mouth fresh.
You should brush twice daily or after every meal to ensure the bacteria are kept minimal without enough power to cause damage.
Conclusively, you shouldn't contract other oral health issues while you're trying to solve another so it's important to pay utmost attention to the care of your braces. You should always remember that clean braces ensure healthy teeth.
Frequently asked questions on the Best Toothpaste for Braces
While we have dissected several factors associated with the best toothpaste for braces, we know there are still some important questions that may be lingering in your mind. We have answered them in the simplest way below.
What toothpaste should you not use with braces?
While we've answered this question partly, it is important to be specific and clear. We have established why fluoride is a very important ingredient in any kind of toothpaste. It tends to strengthen the enamel, an important part of the teeth. Hence, you shouldn't use a fluoride-free toothpaste with braces. Also, you shouldn't use whitening toothpaste with braces if you use a manual toothbrush.  
Should you use whitening toothpaste with braces?
Yes, absolutely. But on a condition. You should only use it with an electric toothbrush. This is because an electric toothbrush has the power to reach behind the braces' brackets and wires to get rid of stains equally. However, a manual toothbrush is only able to get rid of a stain in the easy-to-reach areas. This in turn causes an unequal removal of stains, thereby causing unequal whitening of teeth.  
How do I make my teeth whiter with braces on?
Getting your teeth whiter with braces on can pose a great challenge due to the constraints caused by the braces. Hence, it's important to devise effective means to make your teeth whiter while you have your braces on. Also, it is important that those methods suit the type of braces you are wearing. For instance, traditional braces with brackets that cover the front of your teeth are capable of limiting your whitening options. On the other hand, types of braces like removable or lingual braces don't obstruct the teeth's surface from getting cleaned. Let's see the three most popular whitening options below.  

In-Office whitening 
This is quite useful for those with removal or lingual braces because they don't have the front surface of their teeth covered. A strong bleaching agent is used to remove stains and whiten teeth. It's not the best for those with traditional braces.   

At-Home whitening 
Like in-office treatment, this method uses bleaching gels or toothpaste to remove stain and whiten the teeth. Also, traditional braces can't undergo this procedure because it will find it difficult to whiten the entire teeth.  

Everyday whitening 
This method can be effective for any kind of braces. You can employ a daily oral care routine that involves the use of whitening toothpaste. You should also strongly consider switching to an electric toothbrush because it works great without restraints. 
Why are my teeth turning yellow with braces?
Braces don't directly cause teeth to yellow or stain. Stains are a result of remnants of food stuck in braces. They in turn allow tartar and plaque to form, causing the teeth to yellow. This can be quite frustrating because it causes inequality in the color of the teeth. However, even with your braces on, you can prevent these stains by brushing thoroughly, flossing every day, avoiding staining foods, consuming less sugar, and visiting your orthodontist.  
Do you need special toothpaste for braces?
No, there's no need for specific kinds of toothpaste for braces. You can use any effective toothpaste with the right ingredients like fluoride. You may need to avoid whitening toothpaste if you don't have an electric toothbrush to harness its power fully with braces.  
Do braces make your breath stink?
Yes, but not directly. They contribute to it by holding food particles that attract bacteria. These food particles go ahead to cause bad breath but you can get rid of it by eliminating these remnants with flossing after every meal. 
Conclusion
We have carefully reviewed the top 10 kinds of toothpaste for braces available on the market. In this article, we strongly emphasized the importance of strengthening the teeth with fluoride, buying the toothpaste with the right ingredients to protect against cavities, tartar, plaque, and other oral health issues. After reviewing 10 impressive products, through the help of experts and reviews of users, we identified Crest Toothpaste as the best. We highly recommend this toothpaste thanks to its ability to remove plaque, prevent gingivitis, and most importantly, protect the teeth.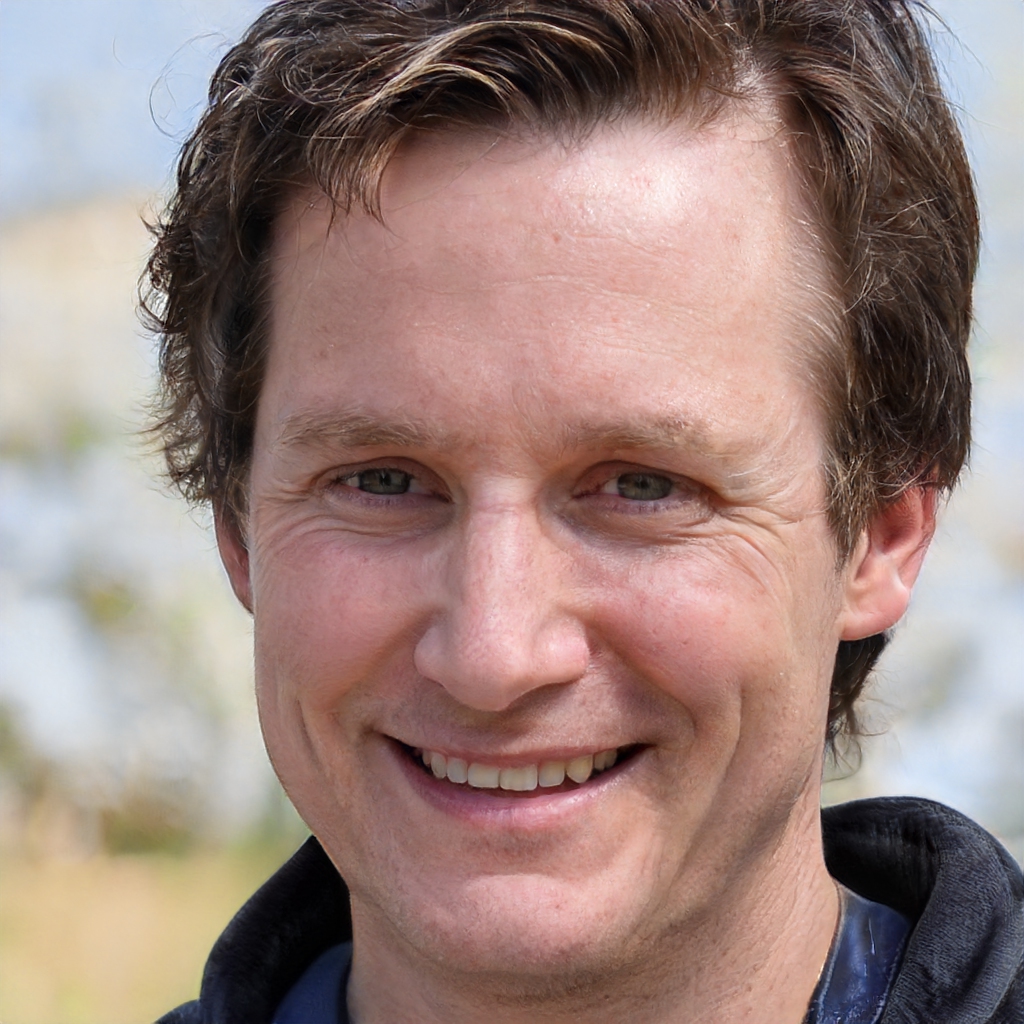 Dr Michael Jones is the proud founder of The Toothbrush Expert. He has been working as a dentist for 21 years now. Besides his work as a dentist, Michael wants to help people to find the right dental products. His goal is to provide everyone with honest expert reviews on all kinds of dental care products.