When your baby starts teething, it's normal to worry about how to care for their emerging teeth. But it's very important that you get the right materials – like a toothbrush – to help you care for their teeth. In this article, we will discuss all there's to know about the suitable toothbrushes and help you identify the best baby toothbrush.
All medical content on this site, including this guide and other product reviews, is written by our team of experienced writers and researchers. All writers from The Toothbrush Expert are recommended and reviewed in the industry. You support us through our editorially chosen links, which earn us commission. Learn more

All of our picks have the American Dental Association (ADA) Seal of Acceptance.
Quick Overview – baby toothbrushes
Just in case you want to skip the long and detailed review of what is the best baby toothbrush in each category, here it is:
Top 10 Best Baby Toothbrush
We consulted top dentists in the industry to help us identify the best baby toothbrush. Thanks to their expertise, we identified the top 10 models on the market and we will review them below:

1 – Baby Banana – Yellow Banana Toothbrush, Training Teether Tooth Brush

(Best Pick 🥇)
If you're searching for a safe and attractive toothbrush for your baby, this product is the ideal option for you. This baby banana product is the ideal training toothbrush for your infant. Thanks to the soft texture and fun banana shape, this model is a great starter brush. Made of high-quality silicone, the manufacturer complies with all government standards for optimum safety of your child. With silicone bristles, this product gently massages your little one's gums and teeth, thus protecting against the risk of injuries.
Furthermore, this toothbrush boasts of easy-to-grasp banana-peel handles that make it easy for your baby to learn how to manipulate this brush in their little mouth. With them, it's also easy to clean your little one's mouth and guide against choking. With your kid's safety in mind, this product is latex, BPA, and phthalate-free.
Also, this toothbrush is dishwasher safe, thus making it quite easy to clean. In fact, you can place it in a freezer before use to help your baby with sore gum. This product is ideal for 3 – 12 months old babies.
Key features
100% food-grade silicone
BPA free
Latex-free
Phthalate-free
Dishwasher safe
Freezer safe
Pros
Helps with sore gums
Prevents injuries
Easy to clean
Very safe to use
Cons
2 – Brush Baby BabySonic Infant and Toddler Electric Toothbrush
Brush baby babysonic toothbrush is an excellent starter oral care product for your baby. With infant and toddler brush heads, this electric toothbrush offers your little one excellent clean until their toddler years. Thanks to the light-up brush head, this product entertains your baby and make them want to brush their teeth. It delivers gentle sonic vibrations to soothe your baby's new teeth and sore gums. These BPA free soft brush bristles are specifically made for small mouths.
Moreover, this electric toothbrush boasts of a compact, waterproof design that comes with a suction base which helps to keep your baby's brush in an upright and secure position when it's not in use. Hence, it is protected from dirty surfaces.
With the convenient On/Off button and small grip, your little one can find it easy to eventually brush themself. Also, the 2-minute LED light timer with a 30-second pulse helps to teach your toddler proper toothbrush habits. The package comes with replaceable brush heads; babies (0-18 months) & toddlers (18-36 months), and AAA battery.
Key features
BPA free
Ultra-soft bristles
Suction base
On/Off button
LED light
Timer
Battery-powered
Pros
Compact and waterproof
Soothes sore gums
Timers helps to form proper toothbrush habits
Easy to use
Cons
3 – Ecovona Baby Toothbrush
If your baby is still growing their teeth or they still don't have all of their neonatal teeth, this 6-pack toothbrush offers great help for their oral health. This product contains 6 brightly-colored toothbrushes that boast of extra-soft bristles and flexible & soft gum pads to soothe your little one's delicate teething gums.
Also, this toothbrush features wide handles with a finger hole to help your baby learn how to move the brush around. These handles also help to get babies accustomed to the motion of brushing the teeth on their own. Made from BPA free and non-toxic materials, this product is quite safe for your child.
In addition, this manufacturer offers a free and safe fluoride-free toothpaste with each of the 6 toothbrushes. Thanks to the pleasant taste it offers, babies find it fun.
Key features
Extra-soft brittles
Wide handles with a finger hole
Soft gum pads
BPA free
Phthalates free
Pros
Soft gum pads help to soothe sore gums
Helps babies learn how to brush on their own
Safe for babies
Comes with a 100% money-back guarantee
Cons
4 – FridaBaby Baby's First Toothbrush, Best Finger Toothbrush
This product is another efficient toothbrush that makes your baby enjoy brushing their teeth. Featuring a triple-angle brush head, this product helps to massage and clean every side of your baby's gums and teeth at once. Also double-sided, this brush helps to tackle the bottom and top of the mouth simultaneously while ensuring your finger is protected when your infant clamps down.
Moreover, this toothbrush is ideal for training and developing sound oral hygiene culture in babies and infants. This bacteria-resistant brush is quite safe to use and can be used with or without an infant toothpaste. It is also safe to clean.
Furthermore, this toothbrush comes with a storage stand to help you keep your baby's brush clean and dirt-free when not in use. Not only that, but this also ensures optimum safety from bacteria and other harmful elements.
Key features
Triple-angle brush head
Double-sided
Storage stand
Pros
Cleans all sides of the teeth at once
Helps to train babies
Safe to use
Features storage stand to keep brush clean
Cons
5 – Nuby 4 Stage Oral Care Set System
This toothbrush is an excellent oral product to aid the early development of sound dental hygiene. Featuring a 4-stage system, this product helps to protect your child's primary teeth. Each of these toothbrushes features soft and efficient silicone bristles to ensure your baby can use them with ease. The stage one features a silicone massager designed for babies less than 3 months old. Also, it is crafted with extra-soft silicone for your baby's maximum comfort.
Stage 2 features a soft gum massager that is ideal for newly-erupted teeth and older gums of babies more than 3 months old. It feels soft on your baby's gums and allows you to clean them gently. Stage 3 is designed for children more than 11 months old and in their teething process. While helping them through this process, this stage presents the perfect time to teach your baby proper brushing culture, thus encouraging the start of sound oral health.
Finally, stage 4 features a toothbrush with soft nylon bristles to gently clean the new teeth of your baby. You should ask your dentist about the right time to switch to this type of brush once your child's teething begins. This toothbrushing set can be conveniently stored on the convenient stand that comes with the package.
Key features
Silicone bristles
BPA Free
Varying colors
Storage stand
Pros
Great for teeth development
Helps babies learn proper dental hygiene habits
Quite comfortable
Comes with a stand to store toothbrushes
Cons
6 – FridaBaby SmileFrida The ToothHugger Toothbrush
This is a learning toothbrush and is not designed for the teething process. It combines many features to help your child learn how to brush their teeth on their own very fast. With a triple-angle brush head, this product combats plaque by cleaning all areas at once. Also, this head cleans back, front, and biting surfaces simultaneously for the ideal 360° toothbrush.
Moreover, this toothbrush boasts of soft and rounded bristles that are quite gentle on your child's teeth and their baby gum. With an ergonomic handle, it is very comfortable to hold and use.
In addition, this compact and angled toothbrush helps to clean your child's gum lines and teeth quickly without discomfort. Hence, your child will end up with clean and healthy teeth.
Key features
Triple-angle brush head
Rounded bristles
Plastic materials
Pros
Easy learning toothbrush
Fights against plaque
Convenient to hold
Cleans teeth quickly
Cons
7 – Baby Buddy Brilliant Baby's 1st Toothbrush
If you're on a mission of keeping your baby's smile clean always, this product may be the best option for you. While your baby chews on the silicone bristles, it relieves their sore gums from teething. With an ingenious H-shape featuring a 6-sided brush, this product is designed to clean lower and upper teeth simultaneously. Also, it is made of soft, safe, flexible, FDA-approved silicone that is Lead-free, Phthalate-free, and BPA free, thus making it quite safe for your child.
Thanks to the unique handle, you get a proper control and grip of this teething toothbrush's movement. Apart from that, it works with water to clean bacteria and sugars from your baby's mouth so cavities can be prevented.
In addition, this training toothbrush is ideal for infants more than 4 months old with/without teeth. Also, this product is available in different colors and is dishwasher safe, thus making it easy to clean.
Key features
H-shape
6-sided
Food grade silicone
BPA free
Lead-free
Phthalate-free
Pros
Safe for babies
Handle gives a comfortable grip
Works to prevent cavities
Easy to clean
Cons
8 – Colgate My First Baby and Toddler Toothbrush
With this infant and toddler toothbrush, your child has the ideal product to encourage sound oral care culture early on. It is specifically designed for kids under 2 years of age (Do you have kids older then 2 years? Find your toothbrush here!). This bristle brush features extra-soft bristles to deliver gentle, yet effective cleaning. Also, this product comes with a small brush head that is perfectly sized for your kid's little mouth.
Moreover, this baby and toddler toothbrush is equipped with an ergonomic handle that is designed for small hands. This design, with a comfortable grip, ensures your child feels comfortable with brushing always.
Meanwhile, this toothbrush comes in various kid-friendly colors that ensure your child finds brushing their teeth fun. With this brush reaching all corners of your kid's mouth, they get sound oral care.
Key features
Small brush head
Extra-soft bristles
Non-slip handle
Pros
Gentle and effective cleaning
Comfortable grip
Comes in attractive colors
Bristles stay in place
Cons
9 – Brusheez Kid's Electric Toothbrush Set, Safari edition
This is another electric toothbrush that helps to breed healthy brushing culture in a child. This complete set features everything brushers ages 3 and above requires to maintain healthy gums and a bright smile. Also, this battery-powered brush removes far more plaque than is possible with a manual toothbrush.
Furthermore, this toothbrush features a 2-minute sand timer that encourages your child to clean their pearly whites long enough. With the timer, your child can imbibe a culture of brushing their teeth for the recommended two minutes to maintain healthy oral hygiene.
In addition, this toothbrush comes with a versatile stand that can be easily mounted on the bathroom wall. It also includes the hardware to mount the stand.
Key features
Battery-powered toothbrush
Rinse cup
Protective brush cover
Extra brush head
Storage base
Pros
Removes plaque effectively
Timer helps to encourage proper cleaning
Comes with a protective cover
Comes with a 5-year warranty
Cons
10 – Radius Toddler Toothbrush
This is the last product on our list and it is also specially designed for little teeth and gums. With this product, your 18 months old and above child will have fun brushing and also learn how to take care of their oral health early on. Certified by the United States' Food & Drug Administration (FDA), it is gentle and effective on the gums and also free of harmful substances like synthetic dyes and BPA for safety.
Thanks to the perfectly sized oval brush head, no harm can happen to your child's sensitive gums and teeth when brushed properly. Also, there are 4,500 vegetable-derived bristles included to deliver gentle cleaning. Hence, your child's oral health is properly maintained.
Moreover, this toothbrush sports a convenient handle that can be easily gripped by small hands. Therefore, your toddler can easily handle this brush on their own.
Key features
Safe brush head
Vegetable-derived bristles
Easy-grip handle
Phthalate-free
Latex-free
BPA free
Pros
Safe for children
Great for sensitive gums
Convenient grip
Easy learning toothbrush
Cons
Buying guide for best baby toothbrush
Your baby's oral health is very important and taking good care of it starts even before they start teething. It's very important that you get the right toothbrush for your little one. Hence, when shopping for a toothbrush, you should buy a model that is fit to improve your child's oral health and not cause them trouble. You should be wary of buying a toothbrush with bristles that are not soft so as to protect your baby's sensitive gums and teeth. Also, manufacturers usually note the suitable age for specific models. Ensure that you only choose a toothbrush specific to your baby's age.
Factors to consider before buying the best baby toothbrush
There are several baby toothbrushes on the market and it can be a really tough one to choose the best baby toothbrush for your little one. Below, we will discuss the most important factors to look out before you make a decision to buy a toothbrush for your baby.
Have a great song
That will make your life way easier when brushing your babies teeth. 🙂
Brush head and bristles
When shopping for a baby toothbrush, ensure you consider only a model with the right fit for your little one's mouth. This ensures comfortable maneuverability around their gums and teeth.
Definitely, you don't want to see your baby crying due to bruised gums – all you want is to clean their teeth and ensure they get excellent oral care. Babies have quite delicate tissues and teeth that are susceptible to injury. Hence, you should only buy a toothbrush with soft bristles so as not to hurt your child's gums and teeth. While some bristles are made of silicone, some are made of traditional nylon-type fibers. As seen in most of our products, we recommend a baby brush with silicone bristles due to their extra-soft nature and effectiveness.
Bright colors and designs
Babies are moved by what they see, including bright and great colors as well as fun designs. Knowing this, you can even opt for a brush sporting a design that mimics their favorite TV shows' or books' characters. This will attract them to the toothbrush. Therefore, they'll be more encouraged to let you brush their teeth will less trouble.
Handle
When in the market for a baby toothbrush, ensure it has a comfortable handle that can give you the right grip to clean your little one's teeth without any hassle. Considering the fact brushing can get wet and messy, soft rubberized materials are great for toothbrush handles because they are less slippery and quite easy to hold.
Size
This is another important factor to consider because you don't want your baby gagged by a toothbrush. Buying a model with the right length will ensure your child finds brushing their teeth quite comfortable.
Dishwasher Safe
Proper hygiene for your baby's toothbrush contributes greatly to their overall oral health. Rinsing the toothbrush under the bathroom tap may not be enough, a dishwasher will do an excellent job in cleaning it thoroughly. Hence, you should consider a toothbrush that can be washed in a dishwasher.
Advantages of a Baby Toothbrush
Removes plaque
Timers in electrical toothbrushes help to maintain proper brushing habits
Improves babies' focus
Safe for kids' gum
Colorful toothbrushes can be exciting to kids
Disadvantages of a Baby Toothbrush
Light and noises can put kids off
Maintenance can be difficult
May irritate gums
Frequently asked questions on Best Baby Toothbrush
We have discussed the most important points in the reviews but some questions may linger in the minds of buyers, hence our resolve to answer the following questions to the best of our abilities.
When should a baby start using a toothbrush?
You can start using a toothbrush for a baby as soon as they start teething. However, it must be a small, soft brush that will be gentle on their sensitive gums and teeth. You can start brushing the child's teeth after meals as well as at bedtime. These steps will help remove plaque so as to prevent tooth decay. Once you find out the edges of a toothbrush have turned rough, you should toss it to avoid any encounter with bacteria buildup.
What is the best toothbrush for babies?
Like we discussed earlier in this article, the best toothbrush for babies is the model with soft brittles, small head, colorful design, and comfortable handle. Also, it should be very effective when it comes to massaging and cleaning babies' gums and teeth.
When can I use finger toothbrush on baby?
Finger toothbrush, with the likeness of finger puppet, can be used on your baby when their teeth start coming out. A dual-sided brush fits well over your finger to massage and clean your little one's gums. With a finger toothbrush, you can ensure sound oral hygiene for your teething baby.
Do babies need toothpaste?
Yes, babies need toothpaste as soon as they have their teeth emerging. However, babies only require very little smear of toothpaste. It's very important that they don't swallow the toothpaste to protect against stomach upset. While you can't entirely rule out your baby swallowing some, you can try to minimize it by angling their head a bit downward to allow extra toothpaste dribble out of their mouth. If you think your baby has swallowed too much, don't hesitate to contact poison control to ensure safety.
What toothpaste is safe for babies?
A fluoride-free toothpaste can be the safer option when compared to fluoride toothpaste. While fluoride fights cavities in the teeth, it can also be bad for your baby's cognitive development, some studies show. If you're going to use fluoride toothpaste, it should contain no more than 1000 parts per million (ppm). Also, if your dentist recommends that you give your baby fluoride, you should keep track of how much they are getting to ensure their safety. Overall, we recommend fluoride-free toothpaste for a baby for their absolute safety.
Final Verdict
When it comes to taking care of your baby's oral health, a toothbrush is at the forefront of doing it effectively. With the right toothbrush, your baby can enjoy good oral care right from the start which is quite important. In this article, we reviewed the best products on the market and dissected their best features and how they can help your child. When shopping for the best baby toothbrush, ensure you are buying a model with soft bristles, bright colors & design, comfortable grip, and the right size. If you are looking for the best toothbrush for kids, please have a look to the following review post. Have a great day!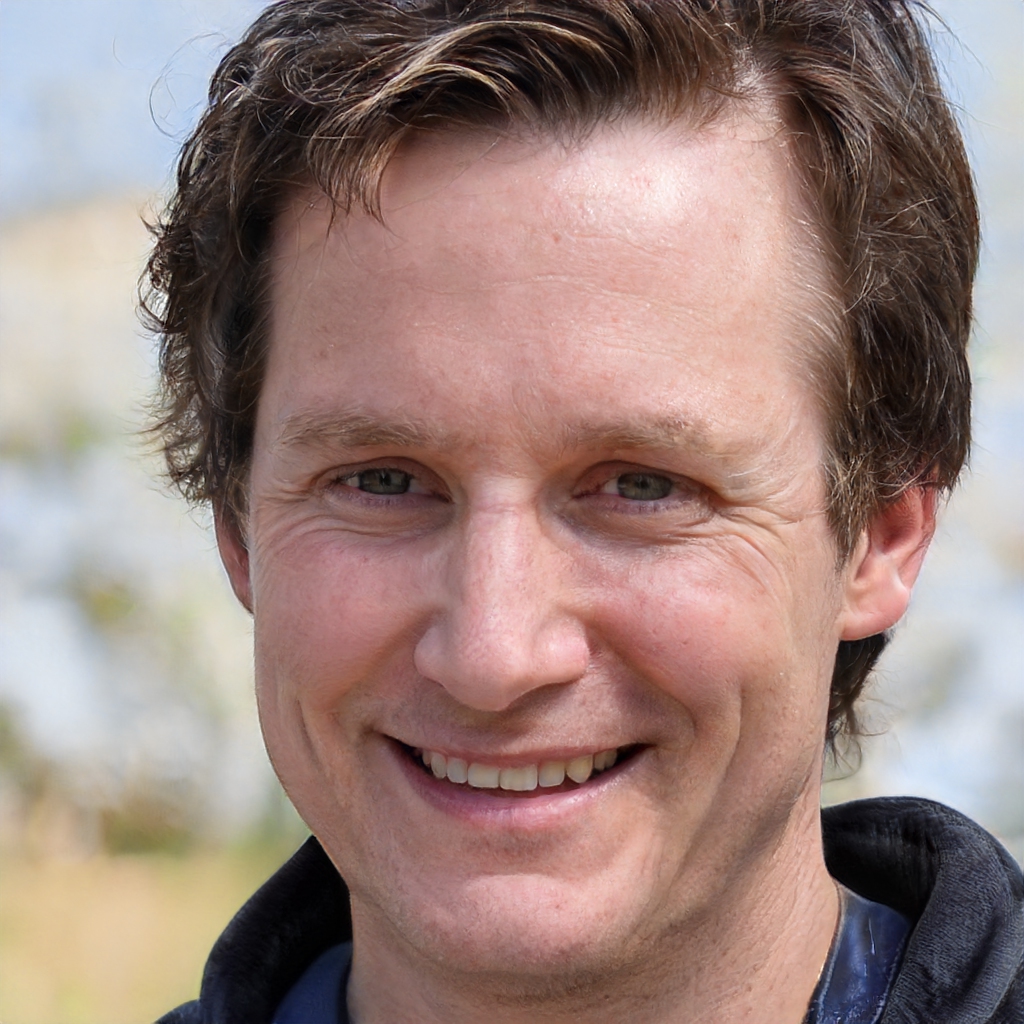 Dr Michael Jones is the proud founder of The Toothbrush Expert. He has been working as a dentist for 21 years now. Besides his work as a dentist, Michael wants to help people to find the right dental products. His goal is to provide everyone with honest expert reviews on all kinds of dental care products.