We selected the best mouthwash for tonsil stones in the following review post. The tonsils are located right at the back of the throat and function as part of the body's lymphatic and immune systems. Tonsil stones are small stones that form there. Though they're usually symptomless, they'll cause minor implications like bad breath. Ideally, the tonsils capture and catch bacteria before they'll go deeper into a person's oral cavity. However, the tonsils have small folds, during which bacteria and food can collect to make small, stone-like substances that doctors call tonsil stones or tonsillitis. It could also be chronic tonsillitis. In addition to bad breath, these stones can cause pharyngitis, painful swallowing, hoarseness, and inflamed red tonsils. Studies proved mouthwash is effective against tonsil stones.
All medical content on this site, including this guide and other product reviews, is written by our team of experienced writers and researchers. All writers from The Toothbrush Expert are recommended and reviewed in the industry. You support us through our editorially chosen links, which earn us commission. Learn more

All of our picks have the American Dental Association (ADA) Seal of Acceptance.
Quick Overview
Just in case you want to skip the long and detailed review of what is the best mouthwash in each category, here it is:
Top Ten Best Mouthwash for Tonsil Stones
The following products are the best mouthwash for tonsil stones you will find. They are available in stores and online webshops like Amazon.
Preview
Best Choice
Preview
Crest Gum Care Mouthwash, Cool Wintergreen, CPC (cetylpyridinium chloride) Antigingivitis/Antiplaque Oral Rinse 16.9 fl oz (Pack of 4)
Colgate Peroxyl Antiseptic Mouthwash and Mouth Sore Rinse, 1.5% Hydrogen Peroxide, Mild Mint - 500ml, 16.9 Fluid Ounces
Periogen Complete Oral Health Rinse - The Only Product in The World Clinically Proven to Reduce Dental Tartar Buidup.
Best Choice
Preview
Preview
Crest Gum Care Mouthwash, Cool Wintergreen, CPC (cetylpyridinium chloride) Antigingivitis/Antiplaque Oral Rinse 16.9 fl oz (Pack of 4)
Preview
Preview
Colgate Peroxyl Antiseptic Mouthwash and Mouth Sore Rinse, 1.5% Hydrogen Peroxide, Mild Mint - 500ml, 16.9 Fluid Ounces
This was a short summary of our top 3 products. Here you will find the extended reviews about all the products in our Top 10 of mouthwashes for tonsil stones.
1 – Crest Gum Care Mouthwash, Best Mouthwash for Tonsil Stones
"I like the Crest Gum Care Mouthwash for its great action care technology on the mouth surface," says Dr. Brian Peters, attended the University of Minnesota, where he received his undergraduate and Doctor of Dental Surgery degrees. If you've noticed that your gums are particularly sensitive, you would possibly be susceptible to gum disease. to assist combat this, try the simplest mouthwash for gum disease, the Crest Gum Care Mouthwash.
This Crest Mouthwash helps to neutralize plaque buildup around the gum lines. This helps to make your gums strong and immune to inflammation and soreness. It comes in a large, 500 mL bottle and in a cool wintergreen flavor that helps to freshen your breath also.
Something to be mindful of once you take this mouthwash is that so as for this mouthwash to take effect, you can't eat or drink anything for half an hour after you've taken it.
Key Features
Neutralizes plaque germs around the gum line
Alcohol-free mouthwash
Cool wintergreen flavor leaves breath refreshed
Pros
Helps to stop against gum disease
Cons
Can't eat or drink anything for half an hour after use
Enthusiastic product review

"I liked how clean my mouth felt after using. I used it consistantly for a week and noticed my gums were not inflamed and had no red patches anymore."
2 – Colgate Peroxyl Antiseptic Mouthwash, fights Tonsil Stones
"Mouthwashes are as individual as flowers. Everyone has a preference. I personally use a Colgate Peroxyl Antiseptic," says Michael Mulick, DMD is a cosmetic dentist in Seattle who has been named as a "Top Dentist" in the Seattle. If you're affected by gum inflammation or gingivitis, you'll help to minimize it by taking the Colgate Peroxyl Oral Health Mouthwash.
At 10 fluid ounces (300 mL), you'll get quite a couple of rinses with this gingivitis-fighting mouthwash. On top of fighting gum inflammation, this mouthwash also helps to cut down plaque and stop the buildup of it in your teeth.
Key Features
It has delmopinol which interferes with dental plaque formation
Improves bleeding gums
Pros
Reduces gingivitis
Reduces plaque buildup
Cons
Enthusiastic product review

"This is the only mouthwash I have found (and i have tried plenty of other kinds) that will make is so I don't continue to get tonsil stones and if I get a canker sore in my mouth it will clear it up very quickly. My breath has been a night and day difference (probably because of no more tonsil stones which smell like death) I love this stuff."
3 – Periogen Mouthwash, mouthwash powder up to 12 bottles
Periodontal translates to "around teeth" and periodontitis may be a condition where you've got an infection in the structure or area around your teeth. Fortunately for you, the Periogen Complete Oral Health Mouthwash can help thereupon.
The Periogen Mouthwash is exclusive therein it doesn't come in a liquid form. Rather, it comes in a powder substance where you've got to use half a spoonful of powder and dissolve it in half a cup of warm water.
It comes in a 3-ounce bottle which will form up to 3 gallons of mouthwash providing tremendous value. The advantage of Periogen is that it's a unique combination of safe ingredients that's gentle on the gums and helps to strengthen the enamel (protective layer) on teeth.
Key Features
It has a special applicator that can reach 6mm into the teeth pockets and gum line
It has been designed to tartar buildup
Makes 12 quarts when mixed with water
Pros
Helps to stop infections from periodontitis
Can form up to three gallons of mouthwash
Strengthens the enamel on your teeth
Cons
Enthusiastic product review

"Started taking this because my dentist said I needed a deep cleaning which was $800. My gums bled every time I brushed. Within the first week my guns stopped bleeding when I brush. I feel so much better about my teeth."
4 – Crest Pro-Health Mouthwash
"The Crest Pro-Health mouthwash is the number one recommended mouthwash by dentists in the USA" says Gerald T. Fujii, DMD, oral health expert and he went to Oregon State University and then on to Oregon Health & Science University for Dental School. If you're trying to find something to quickly clean up your breath before that first date or an enormous presentation while improving the health of your mouth, look no further than the Crest Pro-Health Mouthwash. this is often our pick for the simplest overall mouthwash for its quick and instant effect.
It comes in a very clean mint or wintergreen flavor and on top of supplying you with the fresh and clean breath, it also helps to kill 99% of germs in your mouth without the utilization of alcohol in its ingredients.
Key Features
Fights plaque, gingivitis and bad breath for 12 hours
It interacts with germs and kills them
Pros
Shot of fresh breath
Alcohol-free
Cons
Not for those seeking all-natural ingredients
5 – Colgate Total Mouthwash, for Tonsil Stones
Receding gums may be a direct effect of gum disease and plaque accumulation. to assist mitigate this, you ought to use Colgate Total Gum Health Mouthwash.
This Colgate Mouthwash is clinically proven to enhance your gums by up to 45% and this could help to minimize the consequences of receding gums. For those tough to reach areas for toothbrushes and floss, this mouthwash will easily be ready to fight plaque buildup between the teeth and along the gum lines.
It comes in a cool, clean mint flavor and is a massive one liter bottle. It's recommended that you simply rinse twice per day with this mouthwash.
Key Features
Helps increase oral hygiene when used as a pre-procedural rinse
Allows for 12 hours of protection
Pros
It helps to minimize the consequences of gum recession.
Can fight plaque in the tough to reach areas of your teeth and gums.
Cons
6 – TheraBreath Oxygenating Mouthwash for Tonsil Stones
Tonsil stones are the accumulation of mineral and bacteria deposits on your tonsils. this will cause bad breath on its own and therefore the best solution for this problem is the TheraBreath Neutralize Oxygenating Mouthwash.
This mouthwash actually comes in a TheraBreath tonsil stones kit that also includes toothpaste and xerostomia lozenges. This TheraBreath mouthwash seeks to remove tonsil stones through their proprietary blend of safe-to-use ingredients. The ingredients skew towards the healthier side and are certified kosher and vegan. it's also an alcohol-free mouthwash.
Key Features
Contains an alcohol-free formula that doesn't burn or irritate
It contains no artificial flavors or colors and is certified kosher, vegan, and gluten-free
Pros
Uses healthier ingredients to repel tonsil stones
Cons
Comes in a pack including other products that each one help to repel tonsil stones (raises the price)
7 – CloSYS Ultrasensitive Mouthwash, for tonsil stones
If you've got sensitive teeth, a mouthwash that's gentle and conducive to taking the pressure off your teeth, while strengthening the enamel on your teeth, could be the way to go. the most effective one we all know is the CloSYS Ultrasensitive Mouthwash.
The CloSYS Mouthwash is a perfect mouthwash for gums because it helps to minimize harmful bacteria that cause gum disease and cause bad breath. It comes in a 32 fl oz bottle (less than 1 liter) and is the first one on our list that comes with no kind of flavor.
You won't need to worry about feeling the burn with this mouthwash as it's alcohol-free and is meant for those with sensitive teeth.
Key Features
Alcohol-free
Dye-free
Triclosan-free
Sulfate-free
Gluten-free
Pros
Alcohol-free
Reduces bacteria that causes irritation of gums and teeth
Cons
8 – ACT Anticavity Fluoride Rinse
Every so often on our visit to the dentist, we'll be hit with the news that we have a cavity or two. When this happens, the dentist might recommend one among the best oral rinse mouthwashes, the ACT Anticavity Fluoride Rinse.
As the name suggests, this mouthwash with fluoride helps to stop cavities while also strengthening your teeth at an equivalent time.
This fluoridated mouthwash is one of the highest ones recommended by dentists. It features an excellent blend of ingredients that are fast-acting and its ability to assist people from the ages of 6 and up. It is also alcohol-free and doesn't burn once you swish it around in your mouth.
Key Features
It comes in two different flavors: alcohol and non-alcohol
The active ingredient is Fluoride
Pros
Prevents cavities and strengthens teeth
Child (6+) and people-friendly product
Cons
Cannot eat or drink for over half-hour after using it
9 – Tom's of Maine Wicked Fresh Mouthwash
Tom's of Maine manufactures products that specialize in natural and ethically-sourced products and that's what you'll get with their Wicked Fresh Mouthwash.
The Wicked Fresh Mouthwash comes in a peppermint wave flavor. it's full of health-conscious ingredients including, but not limited to, aloe vera, propanediol (vegetable source), zinc chloride, and natural flavors. When combined, these ingredients help to stop bad breath in a healthy and natural way.
Key Features
Fluoride-free
No artificial flavors, colors, or preservatives
No animal ingredients
Pros
Natural and ethically-sourced products
Keeps the breath fresh
Cons
Does not have stronger, bacteria-fighting ingredients found in other mouthwashes
10 – Philips Sonicare BreathRx Mouth Rinse
Don't just mask odors. Philips Sonicare BreathRx mouth rinse is formulated to fight the causes of bad breath. The powerful formula destroys bad breath bacteria and neutralizes odors for lasting fresh breath.
Rinses away germs and debris with the BreathRx antibacterial mouth rinse. The powerful formula kills bad breath bacteria throughout the mouth, leaving you with nothing but minty fresh breath.
Key Features
Alcohol-free
Sugar-free
Zinc + essential oils
Pros
It cleans out gum pockets
Cons
Getting rid of Tonsil Stones at home
Here you will find all the relevant tips and tricks.
Low-pressure irrigator
The regular use of a water irrigator can help prevent tonsil stones from developing. Using a low-pressure water irrigator, like a water flosser, can help loosen tonsil stones. To do this, stay in front of a well-lit mirror and aim the water flosser toward the tonsil stones. Be careful when freeing a tonsil stone, because it can fall toward the rear of the throat and cause coughing. Don't do this on children, who could choke. A person also can use a water flosser to regularly irrigate the tonsils so as to prevent tonsil stones form.
Nonalcoholic mouthwash
Gently swishing a nonalcoholic mouthwash around the mouth can help loosen tonsil stones and reduce the number of bacteria within the mouth. Having fewer bacteria can help prevent tonsil stones from forming. Nonalcoholic mouthwash is out there in drugstores and online.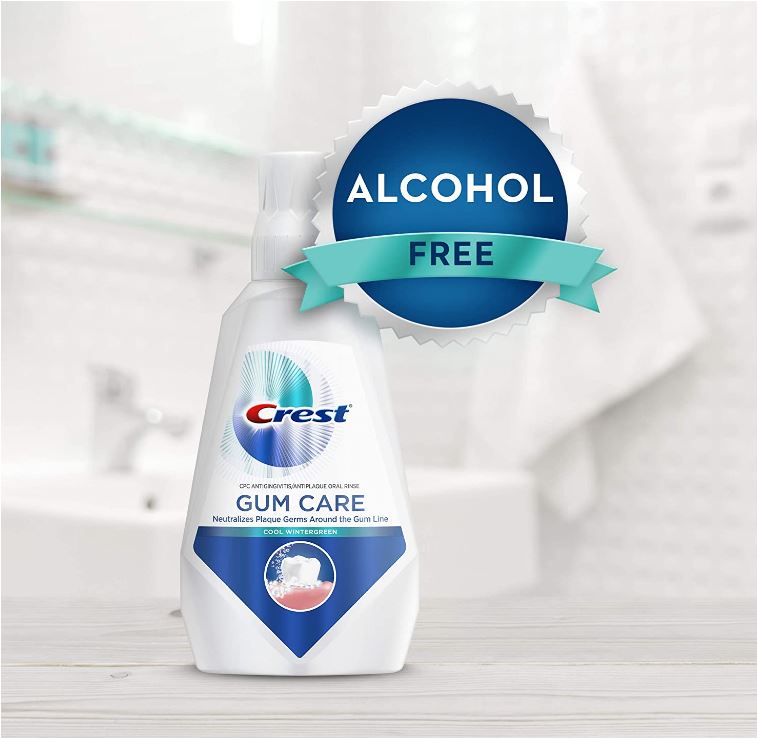 Saltwater gargle
A warm saltwater gargle may help loosen tonsil stones. You can prepare this by adding half a teaspoon of salt to a cup of warm water. Gargle the liquid for 10–15 seconds. Saltwater gargles can also help relieve a sore, scratchy throat.
Apple cider vinegar gargle
Gargling with diluted apple cider vinegar (ACV) may help break down the materials within the tonsil stones. Mix 1 tablespoon of apple vinegar with 1 cup of warm water and gargle. Doing so up to 3 times each day may help loosen the stones over time. Risks of using ACV include the likelihood of digestive problems and cavity. determine more here.
Cotton swabs
Some people use cotton swabs to try to brush tonsil stones from the rear of the throat. This method has some risk of injury. Individuals should ask their doctor before trying this and never plan to use this on a toddler. Slightly dampen the swab, insert it toward the rear of the throat, and sweep the stones away. Avoid touching the center portion of the throat, as this will trigger the pharyngeal reflex. Because tons of blood vessels surround the tonsils, it's essential to undertake only a couple of sweeps with the cotton swab. If bleeding occurs, stop using the swab.
Toothbrush
People can reduce the number of excess bacteria within the mouth by brushing the tongue. Some people also attempt to remove a tonsil stone with the rear of a toothbrush. like a cotton swab, there's a risk of injury with this method. Never use this method with children, as there's a danger of them choking. Flip the brush over and use the non-bristled side to softly attempt to free the tonsil stone from the rear of the throat. Brushing the teeth as well as the tongue because doing so can help reduce the number of excess bacteria within the mouth and stop future tonsil stones from developing.
How long do Tonsil Stones last?
Tonsil stones usually dislodge themselves over time. Individuals may spit out a stone or feel it dislodge before swallowing it. However, if an individual has a persistent stone that seems to be getting larger, they'll wish to speak to a doctor.
Medical treatment
For someone with frequent, irritating tonsil stones, a doctor may recommend a tonsillectomy, which means the surgical removal of the tonsils. While the surgery is common in children, adults may experience significant bleeding and recovery times. A doctor usually only recommends a tonsillectomy if an individual is experiencing significant pain, infection, or problematic halitosis as a result of their tonsil stones. A person should speak to a doctor if they need questions.
When to visit a doctor
Anyone who experiences ear pain or other symptoms alongside tonsil stones should see a doctor. If an individual is unable to get rid of a tonsil stone with the home remedies listed above, they ought to not attempt to force the stone out with a pointy object, as this will cause bleeding. The area around the tonsils contains many blood vessels, so an individual shouldn't plan to remove tonsil stones with toothpicks, pens, or safety pins, for instance
If a tonsil stone persists for several weeks, or if you've got symptoms you are feeling are from tonsil stones, ask a doctor. If you manage to get rid of a tonsil stone but still have pain, hoarseness, or bad breath, you ought to also see a doctor. A specialist called an ear, nose, and throat doctor usually deals with tonsil stones, but you'll also start by speaking to your primary doctor.
People should seek medical attention for signs of tonsil infection, such as:
difficulty swallowing
enlarged tonsils that make it hard to breathe
pain that radiates to the ears
pus or white discharge from the tonsils
severely enlarged tonsils
bleeding within the tonsil area
sleep-disordered breathing
A doctor should choose the simplest course of action for a toddler with tonsil stones or inflamed tonsils. Trying to dislodge a tonsil stone in a child can cause choking. A person may require antibiotics and rest to treat this infection. While tonsil stones are usually a minor irritation, they often cause infection and discomfort. When this is often the case, an individual should ask a doctor about treatment options.
Can you remove Tonsil Stones yourself?
If you've seen the tonsil stone videos, then you reckon tonsil stone viewing is both horrifying and interesting. And, many viewers could be wondering if they too have these stones that seem like little yellow teeth. If you have them, is it possible to remove tonsil stones yourself?
First, if you're eating you may want to stop before you continue reading. Trust me; it's for your own good. Second, let's clear one thing up. Anyone who still has their tonsils can develop tonsil stones. So if you have them there's nothing wrong with you. And, I'll admit to even digging around in my very own mouth to look for tonsil stones after learning about them last week — I didn't find any. Basically, tonsil stones are just trapped dead cells and mucous that hang around within the nooks and crannies of your tonsils and harden into yellowish stones referred to as tonsilloliths.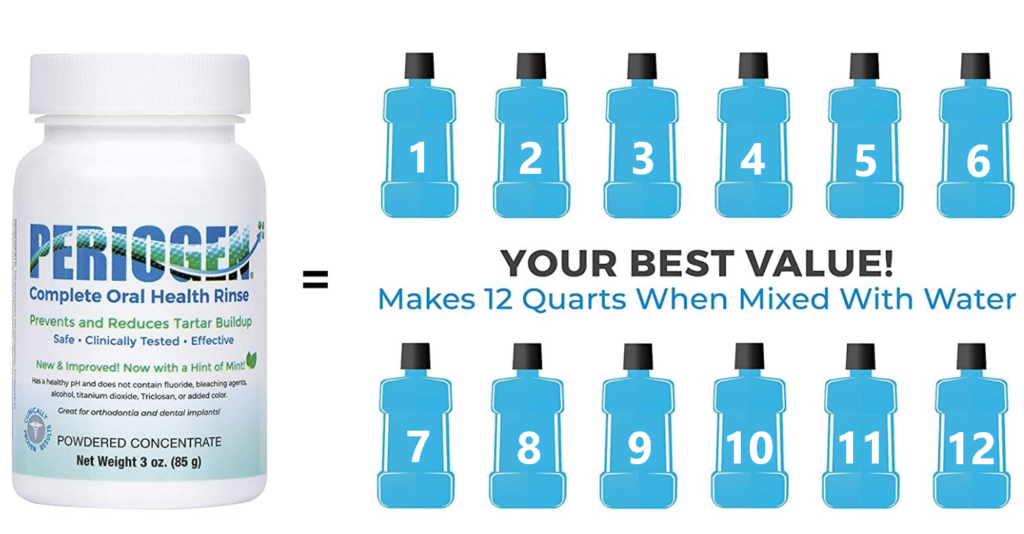 How to remove your own tonsil stones
WikiHow has step-by-step instructions for ways to get rid of these gnarly mouth boogers from your tonsils. Get a flashlight and mirror to see and see if you've got any visible tonsil stones. If you do not know where your tonsils are or what they appear like, you are not alone. I actually had to Google "what do tonsils look like" because I even have spent zero time in my life brooding about tonsils. Your tonsils are two oval-shaped pads of tissue at the rear of your throat. you've got one on all sides.
Because of your built-in gaga reflex, trying to get rid of them with your tongue is easiest. "Press on your tonsils and check out to break up the stones or push them free. Working the rear of your mouth by swallowing hard also can help to loosen the stones," WikiHow instructed. "Try coughing to loosen and release the stones." you'll also gargle with salt water to try to dislodge the stones. If you are not having any luck using your tongue, you'll try a toothbrush.
Frequently asked questions on Best Mouthwash for Tonsil Stones
Am I in danger of Developing Tonsil Stones?
Age can play an element in your risk for developing tonsil stones, with children being the smallest amount likely to develop them. Teenagers and adults are far more common than children, and it's thought that chronic inflammation from throat or ear infections can put you at higher risk. Chronic inflammation can cause the formation of crypts and fibrosis (thickening and scarring) to occur allowing a perfect location for stones to make . people that have had a tonsillectomy don't typically get tonsil stones albeit a number of their tonsil tissue grows back.
Are Tonsil Stones Harmful?
Tonsil stones are generally harmless to your health but may occasionally cause discomfort like a sore throat, feeling like there's something stuck in your throat, xerostomia and bad breath (halitosis). Halitosis related to tonsil stones is usually severe since a standard bacteria that contribute to the formation of tonsil stones is understood to supply sulfur. Disturbing or removing a tonsil stone can sometimes release this putrid odor. Practicing good oral good hygiene with toothpaste and mouthwashes aren't enough to urge obviate the bad breath related to tonsil stones or to prevent tonsil stones from forming. the only way to cure the halitosis is to get rid of the tonsil stones.
Conclusion on Best Mouthwash for Tonsil Stones
Unless they're designed specifically for young children, most mouthwashes are meant for those that are 6 years old and up. Children older than 6 who might swallow mouthwash should be supervised during their use. Before purchasing mouthwash for your child, it's an honest idea to see with their dentist. Mouthwash containing alcohol might not be suitable for people that try to avoid alcohol. Mouthwash is often used to control bad breath and reduce cavities. It also can help to combat conditions like receding gums, gingivitis, dry mouth, and plaque buildup. Mouthwash should be utilized in addition to brushing and flossing. It's important to use a mouthwash that has the ADA Seal of Acceptance.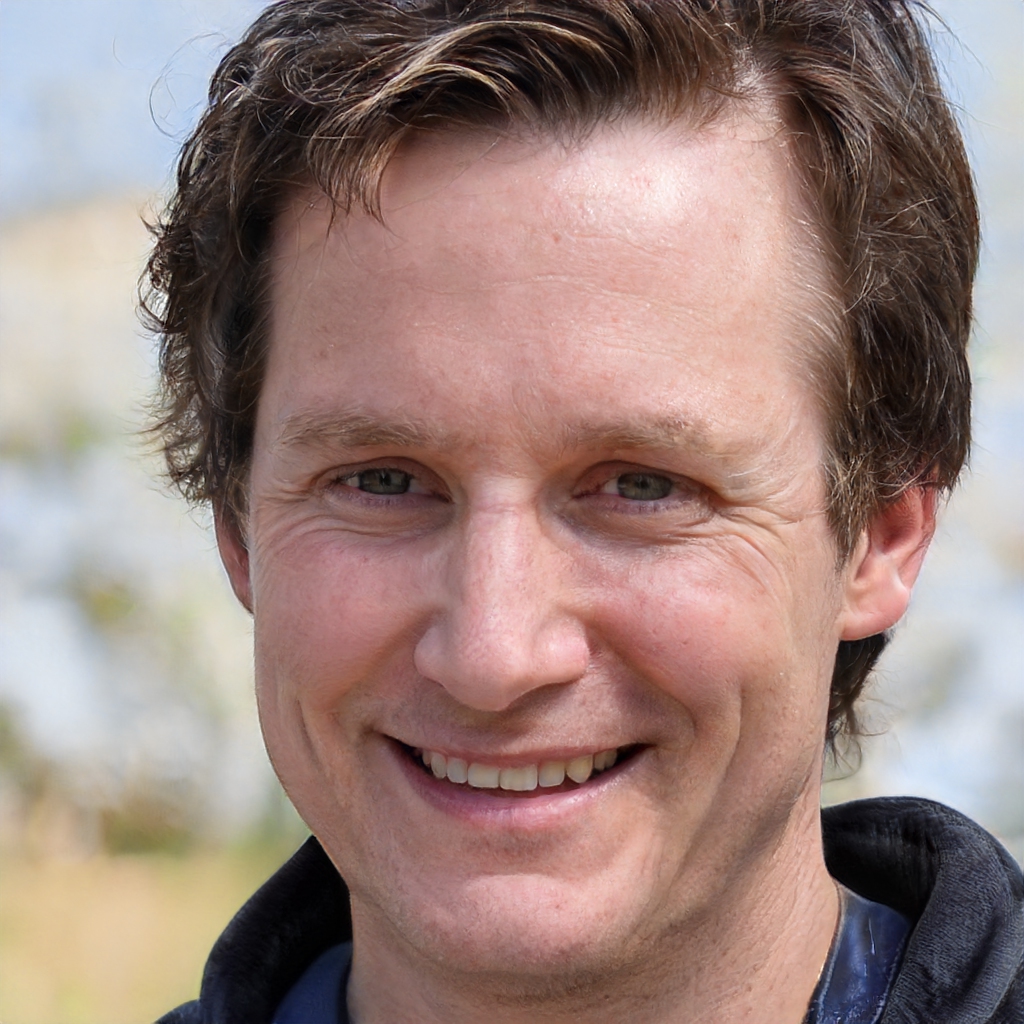 Dr Michael Jones is the proud founder of The Toothbrush Expert. He has been working as a dentist for 21 years now. Besides his work as a dentist, Michael wants to help people to find the right dental products. His goal is to provide everyone with honest expert reviews on all kinds of dental care products.