SARS-CoV-2 (Severe Acute Respiratory Syndrome Coronavirus 2) is a novel and severe acute respiratory disease found to affect birds and mammals. In humans, the coronavirus can cause respiratory tract infections that could range from mild to life-threatening. It was first discovered in Wuhan China in 2019 from where it spread to the rest of the world becoming the fifth most viral pandemic since the flu of 1918.
By February 6, 2022, almost three years after the breakout of the pandemic, there has been 399, 600, 607 confirmed cases of coronavirus with more than 5, 757, 562 deaths recorded. This is according to the World Health Organization (WHO).
All medical content on this site, including this guide and other product reviews, is written by our team of experienced writers and researchers. All writers from The Toothbrush Expert are recommended and reviewed in the industry. You support us through our editorially chosen links, which earn us commission. Learn more

All of our picks have the American Dental Association (ADA) Seal of Acceptance.
The search for a Cure
Since the outbreak of the coronavirus, the world has been scrambling to find a means to end the life-altering pandemic. At the center of it, are researchers who have been hard at work throughout 2020 and 2021 trying to find ways to eliminate the spread of SARS-CoV-2 (the virus responsible for Covid-19) or reduce it at least.
One of the possible ways identified by scholars is the use of over-the-counter (OTC) mouthwashes. The research into the use of mouthwash as an effective tool against covid-19 emerged as a result of the dental industry's struggle to protect its workers. From the research done, it was discovered that mouthwashes help to break down viral envelop—a protective barrier around most viruses including SARS-CoV-2.
Research into the use of mouthwash as a tool against Covid-19
According to researchers at Rutgers School of Dental Medicine, two types of mouthwashes were found to be capable of disrupting the replication of covid19 in the human cell; this discovery was made under laboratory conditions.
In the study which was published in Pathogens (a journal), it was discovered that Chlorhexidine (a prescription mouthwash) and Listerine (a popular OTC mouthwash) disrupted the coronavirus within a few seconds after the virus was diluted in a concentration that reflects real use. However, further studies need to be carried out to determine the real-life efficiency of the mouthwashes on humans.
According to Daniel H. Fine, Rutgers's chairperson of the Department of Oral Biology and a senior author in the journal, the research was done in a laboratory using a specific concentration of mouthwash; the time taken for contact tissues to reproduce conditions in the mouth was also considered.
Chlorhexidine and Listerine
The study also discovered that Peroxal (containing hydrogen peroxide) and Betadine (which contains Povidone-iodine) are two other types of mouthwash with the potential to offer protection against the transmission of the virus. However, only Chlorhexidine and Listerine have been able to disrupt the virus with minimal impact on the skin cells located inside the mouth which provides a barrier against the covid virus.
Healthline agrees that mouthwashes are not only capable of breaking down viral envelopes, but can destroy them. However, there isn't enough study to support the claim that mouthwash is an effective tool against covid. While the salivary gland and throat are hot spots for the production of viruses, they aren't the only ways infection can be contracted or spread.
Although studies have shown that some mouthwashes can destroy the coronavirus, these were discovered in people who weren't infected for long. Some other studies also show that mouthwashes can minimize or even kill a relevant amount of the virus in saliva, these were only noticed when the mouthwashes were gaggled for 30 seconds and above.
Research from Mouthwash brands
Thus, even when from research it looked as though mouthwashes could help control the spread of the coronavirus, researchers haven't given an outright recommendation. Even the manufacturers of Listerine put out a statement stating that there was no evidence-based research to support the use of mouthwashes as a tool to control or prevent the spread of covid.
The public is thus advised against relying on mouthwashes as a means of slowing the spread of covid until it's been proven scientifically.
"The ultimate goal would be to determine whether rinsing two or three times a day with an antiseptic agent with active anti-viral activity would have the potential to reduce the ability to transmit the disease. But this needs to be investigated in a real-world situation,''

says Daniel
Views of experts on the use of mouthwash as a tool to kill covid-19
Many experts think that while mouthwashes create a hostile environment for the SARS-CoV-2 virus, no evidence exists to suggest that mouthwashes can be used to stop or prevent covid. Also, there's no evidence to suggest that mouthwashes effectively treat coronavirus.
There are some things to consider before depending on mouthwash as a covid-19 preventive tool. The factors to consider include:
No large-scale clinical analysis has been done to support the use of mouthwash in killing, minimizing, or preventing covid 19.
The coronavirus not only collects in human throats but nasal passages as well. So, even if "throat washing" can effectively kill the virus, the virus can still find its way into the nose and from there pass on to the throat.
The reliance and promotion of mouthwashes as an effective covid-19 treatment or prevention measure will limit researchers from exploring other more effective methods against the virus.
Preview
Best Choice
Preview
Listerine Total Care Anticavity Fluoride Mouthwash, 6 Benefits in 1 Oral Rinse Helps Kill 99% of Bad Breath Germs, Prevents Cavities, Strengthens Teeth, ADA-Accepted, Fresh Mint, 1 L
Premium Oxyfresh Lemon Mint Fresh Breath Mouthwash – Oral Rinse for Bad Breath – SLS & Fluoride Free Mouthwash – Alcohol Free, Gentle Non Burning Mouthwash with Xylitol & Essential Oils, 16 oz
TheraBreath Healthy Gums Periodontist Formulated 24-Hour Oral Rinse with CPC, Clean Mint, 16 Ounce (Pack of 2)
Liquid Volume per Item
1000 ML (33.8 Fluid Ounces)
Best Choice
Preview
Preview
Listerine Total Care Anticavity Fluoride Mouthwash, 6 Benefits in 1 Oral Rinse Helps Kill 99% of Bad Breath Germs, Prevents Cavities, Strengthens Teeth, ADA-Accepted, Fresh Mint, 1 L
Liquid Volume per Item
1000 ML (33.8 Fluid Ounces)
Preview
Preview
Premium Oxyfresh Lemon Mint Fresh Breath Mouthwash – Oral Rinse for Bad Breath – SLS & Fluoride Free Mouthwash – Alcohol Free, Gentle Non Burning Mouthwash with Xylitol & Essential Oils, 16 oz
Since there are no large-scale research studies to support the use of mouthwash as an effective covid prevention or elimination tool, public health officials continue to promote the use of preventive strategies in the fight against covid 19. Such preventive tools to explore include:
Vaccination
Although many are skeptical of the efficacy of vaccination in preventing covid-19, experts say it's safe. Contrary to what some people believe, vaccination does not cause infertility and can be taken even if a person has previously contracted the coronavirus. While there are side effects, they are mostly mild and nothing compared to the seriousness of the covid 19 itself which has killed more than 600, 000 in the U.S alone.
Wearing of Mask
There are three primary types of nose mask which include a homemade cloth face mask, N95 respirator, and surgical nose mask. Each of these nose masks are ideal and serve different purposes but must be worn the right way to serve its purpose. A nose mask can help prevent the spread of covid 19. This is because SARS-CoV-2 is transmitted from one person to another through small respiratory droplets and these droplets are generated when a person talks, coughs, exhales, or sneezes. The virus which is present in droplets can then be contacted when a person breathes in the droplets. By using a nose mask, these droplets are prevented from traveling far or going into the air and infecting others.
Regular Hand Washes
According to the CDC, proper handwashing can help reduce the spread of infectious diseases by as much as 23 to 48 percent. In washing hands, hands must be wet with soap and running water, hands lathered and rubbed briskly for at least 20 seconds, and then rinsed and dried. Contrary to popular opinion, research has shown that antibacterial soap isn't as effective in killing germs as regular soaps.
Avoiding Contact with People Infected with the Virus
Coronavirus is an infectious disease and is transmitted from humans to humans and birds to humans. Thus, it is important to avoid contact with people having the coronavirus.
Avoiding Crowded Places
Research suggests that coronavirus can survive on certain surfaces including stainless steel and plastic for up to 3 days. Having contacts with surfaces such as keyboards, doorknobs and others can thus spread covid 19. It is therefore important to avoid places where such surfaces are frequently in use.
What Treatments Are Available?
There is currently no cure for covid 19. That said, many vaccines and treatment options are being studied. The FDA in October 2020 approved the use of remdesivir (Veklury), making it the first approved treatment for covid-19. The medication is only available by prescription and to treat covid patients aged 12 and older who are admitted. The medication is administered through IV infusion.
Again, in November 2020, the FDA granted EUAs the use of monoclonal antibody medications. These medications are synthetically produced proteins that help boost the human immune system and respond against viruses including coronavirus. These monoclonal medications include:
These medications are also administered through an IV infusion and are meant for treating covid 19 patients that are aged 12 and older. Convalescent Plasma also showed great potential as a treatment for high-risk patients but proved to be ineffective or even harmful and is no longer being administered. Other treatments that have shown possibilities include IV steroids, which are effective if the patient requires oxygen. Anti-clothing medication prevent the risk of blood clots.
Bottom Line
Although mouthwash seems a very simple way to stop the spread of covid 19, there's little or no evidence to support the claim. While some studies have discovered that OTC mouthwashes can eliminate viruses, there has been no large-scale clinical study to affirm the efficacy of mouthwash against the coronavirus. It is, therefore, safer and more effective to use proven methods of preventing the spread of the coronavirus which includes hand washing, vaccination, and wearing of nose mask.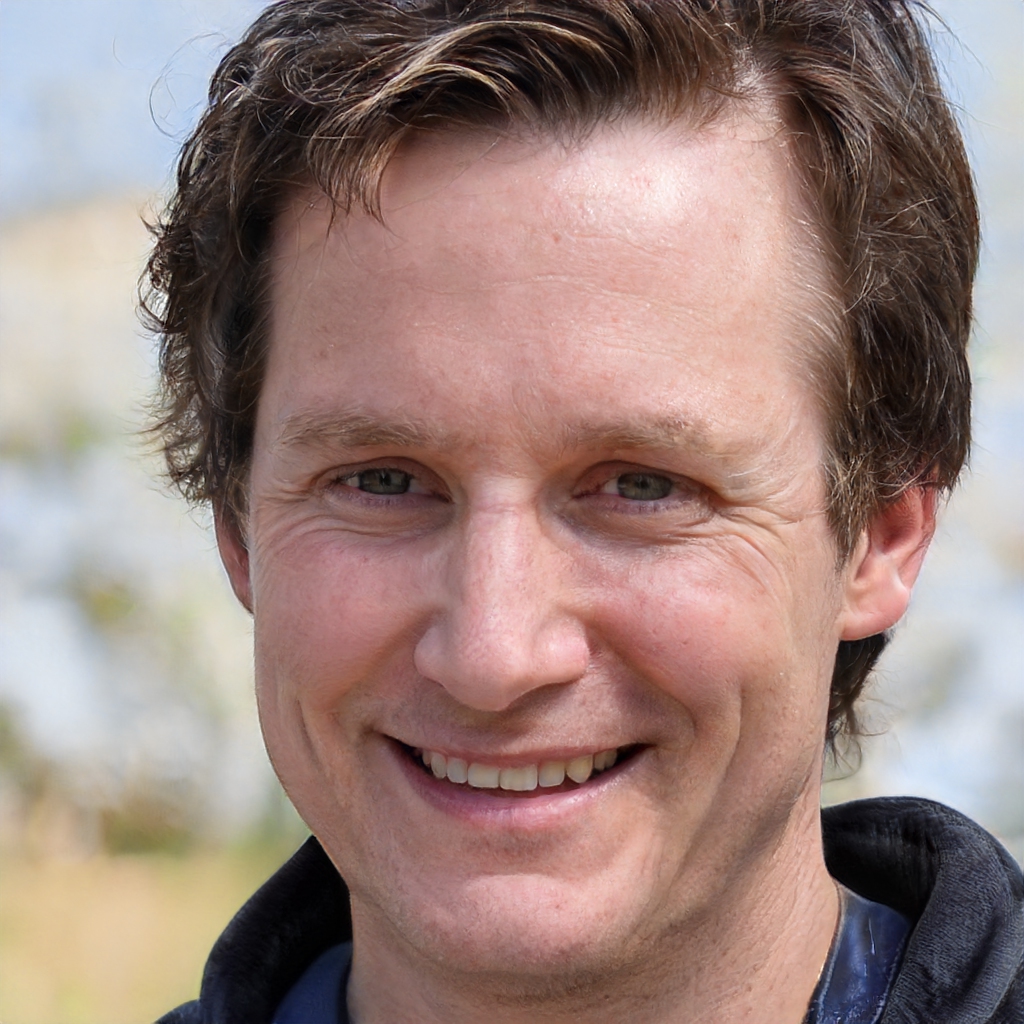 Dr Michael Jones is the proud founder of The Toothbrush Expert. He has been working as a dentist for 21 years now. Besides his work as a dentist, Michael wants to help people to find the right dental products. His goal is to provide everyone with honest expert reviews on all kinds of dental care products.