Cavities and tooth decay are among the world's most common oral problems. After extensive research, we have come up with an informative buying guide on the best toothpaste for cavities.
If cavities aren't handled, they get larger and affect deeper layers of your teeth. Moreover, many tooth cavities can be prevented with a combination of good cavity protection toothpaste and regular visits to the dentist.
When you take care of your oral hygiene, you're helping to take care of your entire body. Choosing the right toothpaste is important for complete oral hygiene and cavity prevention. In the following review and buying guide, we have identified the top 10 best toothpaste for cavities.
All medical content on this site, including this guide and other product reviews, is written by our team of experienced writers and researchers. All writers from The Toothbrush Expert are recommended and reviewed in the industry. You support us through our editorially chosen links, which earn us commission. Learn more

All of our picks have the American Dental Association (ADA) Seal of Acceptance.
Quick Overview
Just in case you want to skip the long and detailed review of what is the best toothpaste for cavities in each category, here it is:
Top 10 Best Toothpaste for Cavities
If you're struggling with cavities, look for good fluoride toothpaste. Fluoride is a mineral that coats the teeth to protect it from decay.
So, you are looking for the best toothpaste that will give cavity protection and keep your teeth clean? In today's digital era, you can find everything online. Check out the following list of best toothpaste for cavities along with key features and pros and cons.
1 – Aquafresh Extreme Clean Whitening Action Fluoride Toothpaste for Cavity Protection

(Best Pick 🥇)
Aquafresh Extreme Clean toothpaste formulation contains fluoride that protects against attacks by sugar acids. Moreover, it reaches into hard to reach places to remove plaque and food debris. Its extreme cleaning action removes stains and whitens teeth.
Aquafresh toothpaste has a micro polishing system that carefully polishes your teeth. In addition, it helps to strengthen enamel, prevent cavities, and prevent tooth decay. The toothpaste is gentle on your teeth and helps keep gums healthy.
Aquafresh Whitening toothpaste offers a gentle approach to better oral health. It comes in lasting fresh mint flavor and prevents bad breath.
Key Features
Pack of 6 tubes
Flavor: Mint
Microcrystal foaming action
Remove stains
Helps prevent demineralization
Help keep gums healthy
Fights plaque
Active Ingredient: Sodium fluoride
Sugar acid protection
Pros
Strengthens enamel
Fights cavities
Freshens breath
Stronger teeth
Cons
May leave an aftertaste in the mouth
2 – Colgate Cavity Protection Toothpaste with Fluoride, Toothpaste for Cavities

(Best Price/Quality 🥈)
Colgate Cavity Protection Toothpaste is clinically proven to help strengthen teeth enamel. Above all, it is formulated with active fluoride that fights and protects against cavities for healthier teeth. The anticavity toothpaste comes in a pack of six tubes.
This anticavity toothpaste comes in a great mint taste flavor that keeps the mouth feeling fresh and clean. Moreover, the toothpaste contains real American mint sourced from American mint farmers. Also, toothpaste protects and fights against plaque and cleans teeth thoroughly.
Key Features
Pack of 6 tubes
Flavor: Mint
Active Ingredient: Sodium Monofluorophosphate
Gluten-free formula
American Dental Association (ADA) approved
Plaque protection
Fights cavities
Active fluoride
Pros
Does not sting or burn the gums
Leaves mouth fresh
Strengthens teeth enamel
Affordable
Cons
Taste isn't for everyone
Does not whiten your teeth
3 – Crest Toothpaste Cavity Protection Regular

(Premium Pick 🥉)
Crest Toothpaste contains fluoride that provides an anti-cavity benefit with regular brushing. Moreover, it helps to strengthen weakened tooth enamel and prevent tooth decay. In addition, the unique mint flavor gives you a lasting clean mouth feeling. 
It contains Flouristat and other ingredients to reverse the early stages of tooth decay. The toothpaste also helps in preventing future stains and maintains good oral health. Therefore, this is an excellent choice for the whole family to maintain dental hygiene.
Key Features
Pack of 3 tubes
Active ingredient: Sodium Fluoride
Flavor: Mint
Prevents cavities on teeth and exposed roots
ADA seal of acceptance
Freshens breath
Fights tartar
Pros
Safe on tooth enamel
Strengthen weak spots
Protects against bad breath
Plaque protection
Cons
Thin consistency may be off-putting for some
4 – Tom's of Maine Whole Care Toothpaste
Tom's of Maine Whole Care Toothpaste is specially formulated with naturally derived ingredients. This is a 6-in-1 benefit whitening toothpaste that gently brightens your teeth and prevents cavities. The peppermint flavor keeps your breath fresh long after you have brushed. 
Tartar damages your teeth and can cause bad breath and gum diseases. The whole care toothpaste protects teeth while preventing tartar, decay, and plaque. It can get in between hard-to-reach areas, as a result, maintains good oral hygiene. Tom's of Maine Whole Care Toothpaste contains no artificial flavors, colors, or preservatives
Key Features
Pack of 3 tubes
Flavor: Peppermint
Active ingredient: Sodium monofluorophosphate
No artificial flavors, colors, or preservatives
All-natural ingredients
Prevent tartar buildup
Freshens breath
Restores minerals
Whitens teeth
Fights cavities
Pros
Natural cavity protection
Cleans between teeth
Strengthen enamel
Cruelty-free
Cons
May cause burning sensation in the mouth
5 – Parodontax Toothpaste for Bleeding Gums, Gingivitis Treatment, and Cavity Prevention
Parodontax toothpaste is the go-to product for people who are experiencing bleeding gums and cavities. It brings fresh mint flavor along with dental protection. Moreover, the anticavity toothpaste provides complete protection from cavities. Hence, it is perfect to give fresh breath, healthy teeth, and gums.
In addition, the Stannous fluoride in the toothpaste helps to reduce gums bleeding and leave your teeth extra bright, fresh, and healthy. It is three times more effective in plaque removal. The clinically proven toothpaste breaks plaque apart and kills plaque bacteria. Above all, it helps to strengthen enamel, whiten teeth, lessen bleeding gums, and reduces inflammation of teeth.
Key Features
Pack of 3 tubes
Flavor: Mint
Active ingredient: Stannous fluoride
Prevents gum disease
Plaque protection
Prevents cavities
Strengthen enamel
Pros
Reduce gums bleeding
Prevent tooth decay
Removes bad breath
Reverses the effects of gingivitis
Gives good oral hygiene
Cons
Inorganic
Not recommended under two years children
6 – Crest Pro-Health Toothpaste
Crest Pro-Health toothpaste prevents your teeth from cavities, plaque, and gingivitis. Moreover, the active defense technology neutralizes plaque bacteria to protect your teeth and gums. It uses stannous fluoride instead of the sodium fluoride for preventing teeth erosion and cavities.
The ADA-accepted gel toothpaste is powerful but is safe even for those with sensitive teeth. This toothpaste is safe on enamel and protects teeth from cavities. For all-around oral hygiene, this toothpaste is a winner!
Key Features
Pack of 3 tubes
Fights plaque bacteria on teeth, gums, and tongue
Safeguards against tooth cavity
Fights plaque
Strengthens enamel
Freshens breath
ADA approved
Helps prevent sensitivity
Pros
24-hour whole mouth protection
Protect against gingivitis
Gentle and quick effects on teeth
Provide ultimate protection for a long-lasting time
Cons
May cause brown staining around the edges of teeth
7 – Colgate MaxClean Whitening Foaming Toothpaste, one of the Best Toothpaste for Cavities
Colgate MaxClean Foaming Toothpaste is specially formulated with fluoride that removes surface stains to whiten teeth and prevents against cavities. Furthermore, it cleans hard-to-reach areas on teeth and around the gums to remove bad breath germs.
The foaming fluoride toothpaste protects and fights against plaque and cleans teeth thoroughly. In addition, the mint flavor provides long-lasting fresh breath. Moreover, the toothpaste includes real American mint sourced from American mint farmers.
Key Features
Pack of 4 tubes
Active Ingredient: Sodium Fluoride
Light blue gel with blue speckles and white strips
Flavor: Mint
30% more foam
Sugar-free, gluten-free
Prevents against cavities
Removes surface stains to whiten teeth
Pros
Provide long-lasting fresh breath
Made with natural mint
Cleans tough to reach spaces
Cons
Includes artificial ingredients
8 – Biotene Fresh Mint Original Fluoride Toothpaste
Biotene Fresh Mint Original Fluoride Toothpaste uses fluoride to help strengthen and protect teeth against cavities. It is specially formulated to fight bacteria associated with plaque and gingivitis. Besides, the toothpaste is alcohol-free and does not give any burning sensation.
Biotene Toothpaste will help keep your mouth 'wet' to maintain fresh breath throughout the day. Also, it is free of sodium lauryl sulfate (SLS), which can irritate your gums.
Key Features
Flavor: Fresh mint
Alcohol-free
Includes fluoride
Sugar-free and SLS free formula
Protects against cavities
Strengthens teeth
Recommended by dentists
Reduces bacteria associated with plaque and gingivitis
Pros
Do not irritate the dry mouth
Freshens breath
Restores and strengthens saliva's natural defenses
Cons
Taste is not liked by all users
9 – Oxyfresh Cavity Protection Fluoride Mouthwash
Oxyfresh Fresh Breath Fluoride Mouthwash is one of the most powerful fluoride mouthwashes. Most importantly, it helps fight off plaque and is ideal for those who are cavity prone. Furthermore, the mouthwash soothes sensitivity and helps in strengthening the enamel.
The Oxyfresh Fluoride Mouthwash is alcohol-free, gentle, non-toxic, and contains zero dyes. You never have to worry about staining your pearly whites!
It is uniquely formulated with essential peppermint oil and xylitol for a fresh, soothing, natural flavor. Moreover, this mouthwash gives fresh breath with no strong aftertaste. With this mouthwash, you can enjoy the most irresistibly clean smile!
Key Features
Flavor: Fresh mint
Clinically proven by dentists
Fortified with non-staining fluoride
Kid-friendly
Protects all-day
Anti-cavity Formula
Includes natural essential oils 
Alcohol-free and pH balanced
Non-toxic and dye-free
Gluten-free, dairy-free, cruelty-free, and vegan
Pros
Perfect for sensitive teeth
Remove plaque and prevent tartar formation
The taste of Oxyfresh gives you fresh breath
No alcohol so doesn't give you a burning sensation
Doesn't stain your teeth and gums
It helps you to smile more confidently and brightly
Cons
A little expensive when compared with its competitors
10 – Listerine Total Care Anticavity Fluoride Mouthwash
Give your mouth complete oral care with Listerine Total Care Anticavity Mouthwash. Above all. the mouthwash offers six benefits in one. The fluoride-rich formulation helps prevent cavities, restores enamel, and strengthens your teeth.
Listerine Total Care Anticavity Mouthwash has a fresh mint flavor and gives your mouth a clean feeling you can taste. Moreover, it fights bacteria that cause bad breath and helps maintain good oral health. Listerine mouthwash should be used twice a day to provide 24-hour germ protection.
Key Features
24-hour freshness
Neutralizes bacteria that cause bad breath
Fights morning breath, garlic breath, stinky breath
Active ingredient: sodium fluoride
Gluten-free, certified vegan and certified kosher
No artificial colors or flavors
Trusted quality and dentist formulated
ADA approved
Pros
Kills bad breath germs
Freshens breath
Strengthens enamel
Prevents cavities
Prevents tooth decay
Whole mouth cleaning
Cons
Does not fight gum disease
Buying Guide for the Best Toothpaste for Cavities
There are many options for cavity protection toothpaste that anyone can get confused easily. Below are some of the points highlighting what should be taken into consideration before you buy the best toothpaste for cavities.
Where do you pay attention to when buying this product?
Here are some buying considerations when looking for a toothpaste for cavities:
ADA Approved products
It's good to choose a toothpaste with the American Dental Association's (ADA) Seal of Acceptance. ADA acceptance seal means that the toothpaste has been tested and approved for use. Furthermore, it carries a huge weight and indicates that the toothpaste brand has met ADA standards for safety and effectiveness.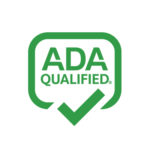 Flavor
Brushing your teeth twice a day should be a task that you enjoy. If the toothpaste tastes delicious, brushing your teeth would be a treat.
Most of the toothpaste with cavity protection comes in typical peppermint or clean mint flavor. In the case of flavors, have a check on sugar content. The abundance of sugar in toothpaste can lead to more bacteria and cavity formation. 
Fluoride is the ingredient against Cavities
Fluoride is a very important ingredient you find in the most anticavity toothpaste brands (Colgate, Crest, Sensodyne etc.). It is a mineral that coats the teeth to protect it from decay. Besides, Fluoride strengthens your teeth and makes them resistant to acidic damage over time. 
Fluoride is very effective against tooth decay and at strengthening the enamel. Generally, any toothpaste with fluoride in it will help protect your teeth from unwanted cavities.
Cost
There's a lot of variety when it comes to cavity protection toothpaste and that means a lot of price variation. Investing in a good toothpaste saves you a lot of money and possibly some painful trips to the pediatric dentist in the long run.
Refreshing Feeling
There should be some refreshing feeling in your mouth after brushing your teeth. Therefore, it is imperative to pick a toothpaste that suits your individual needs of refreshing feeling. If you like a minty, refreshing feeling post brushing, be sure that the toothpaste you choose will provide you with that. If you prefer less of a refreshing feeling, then choose toothpaste that isn't as strong in flavor.
Advantages of toothpaste for cavities
Here are some of the advantages of using toothpaste for cavities:
Protects against cavities and tooth decay
Cavity protection toothpaste contains properties that prevent cavities and tooth decay. The main ingredient behind a toothpaste's capacity to prevent tooth decay is the fluoride.
Healthy gums
Bacteria in your mouth can cause harm. Regular brushing will prevent the growth of harmful oral bacteria and prevent gum diseases.
Fights against plaque and tartar
Another advantage of using these kinds of toothpaste regularly is the prevention of plaque and tartar. Fluoride toothpaste can fight off the buildup of food around your teeth.
Strengthen enamel
Cavity protection toothpaste contains fluoride that can strengthen enamel. Therefore, this will help keep your teeth more resistant to decay.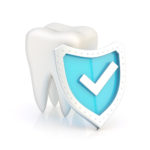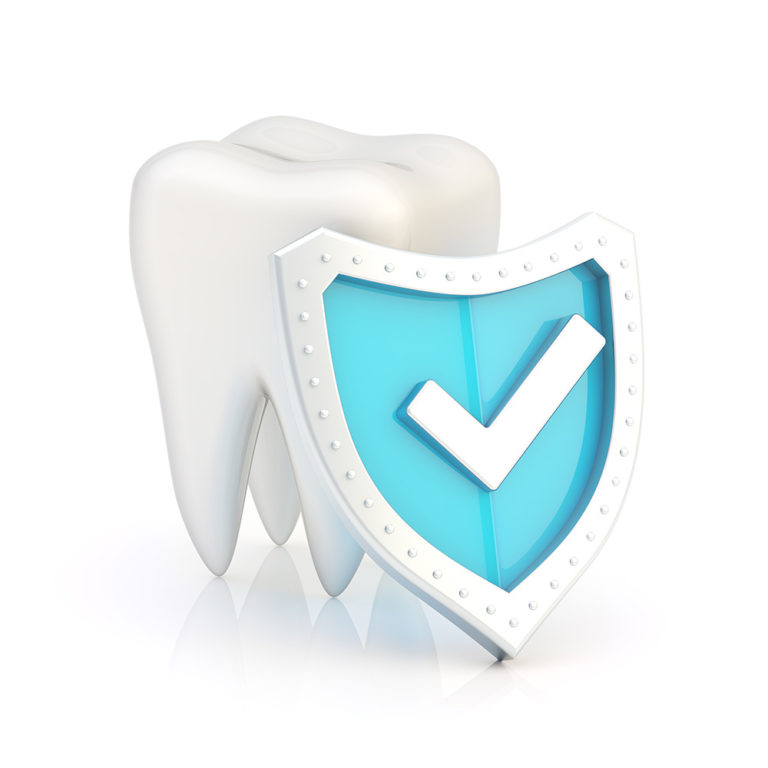 Rids you of Bad Breath
If you suffer from the problem of constant bad breath, you must find yourself a good toothpaste for the elimination of bad breath. Using toothpaste with a mint or peppermint flavor will refresh your mouth odor and make you more confident than before.
Disadvantages of toothpaste for cavities
Here are some of the disadvantages of using toothpaste for cavities:
Tooth staining
Some cavity protection toothpaste contains stannous fluoride that can darken teeth. If toothpaste is not formulated properly, excessive amounts of stannous fluoride can stain teeth.
May cause white spots
An excessive amount of fluoride can result in white spots on the surface of your teeth. It tends to affect only children under the age of 8 who have permanent teeth still coming as they tend to swallow toothpaste.
Frequently Asked Questions
We will dive straight in to the questions!
Can toothpaste get rid of cavities?
Brushing your teeth regularly with fluoride toothpaste can prevent cavities. It is a tried-and-tested way to remineralize tooth enamel and prevent cavities. Furthermore, the high-fluoride toothpaste hardens enamel. Therefore, it gives teeth the protection they need to fight off decay.

Can you naturally heal a tooth cavity?
Fillings aren't the only option for tooth cavities. Several home remedies can strengthen tooth enamel at the pre-cavity stage. Here are some tips which you can use to you can heal cavities naturally:

Eat more calcium-rich foods as they strengthen your teeth and prevent tooth decay. Try to avoid sugary beverages as they cause excessive plaque and tartar build-up. Besides, eat foods with natural probiotics because they produce healthy bacteria in the mouth to prevent dental decay.
Be aware of the pH values in the foods/drink you consume. In addition, add vitamins and supplements to your diet including Vitamin D, Vitamin B, Vitamin K2, Magnesium, and Phosphorus. Also, try coconut oil pulling. It pulls bacteria out of your teeth thereby reduce plaque and helps prevent cavities.
How do you stop cavities from growing?
You can keep your teeth cavity-free by following these simple tips. Firstly, brush your teeth twice a day with fluoride toothpaste for good oral hygiene. Secondly, properly floss between your teeth once a day.

Moreover, eat a healthy diet, limit snacking, and avoid sugary beverages. Likewise, consume an abundance of water to keep your mouth moist and help prevent cavities. Use supplemental fluoride treatments to strengthen your teeth. In addition, see your dentist regularly for teeth cleanings and exams.

Do all cavities need to be filled?
Treatment and filling of cavities depend on their severity. If you have a small cavity that is caught early, it can be repaired with a variety of fluoride treatments. A cavity that is left without proper treatment can get worse over time. It can eventually grow deeper into the tooth causing pain and even tooth infection. If you notice a cavity in your tooth, don't hesitate to call your dentist.

How do you reverse cavities naturally?
All cavities cannot be remineralized. Those in the beginning stages of formation can be reversed naturally. Studies suggest that a change in diet can reverse tooth decay. You can prevent tooth decay and reverse cavities by cleaning and changing your toothbrush regularly.

Most importantly, follow a good dental care routine including regular brushing, flossing, and using the antibacterial oral rinse. Moreover, cavities must be examined by a dentist. See your dentist regularly to avoid dental problems. In addition, use supplements and vitamins in your diet.

Conclusion
Prevention is key in the fight against cavities, especially if you have high sugar intake or have a family history of dental problems. Cavity protection toothpaste when combined with good dietary choices, can help teeth become stronger and less prone to cavities.
By now, you must have a good idea of the essential features to look for when considering the best toothpaste for cavities. We hope you get enough information from this blog to make a better decision to buy the best toothpaste for cavities. And keep in my mind show your healthy white smile!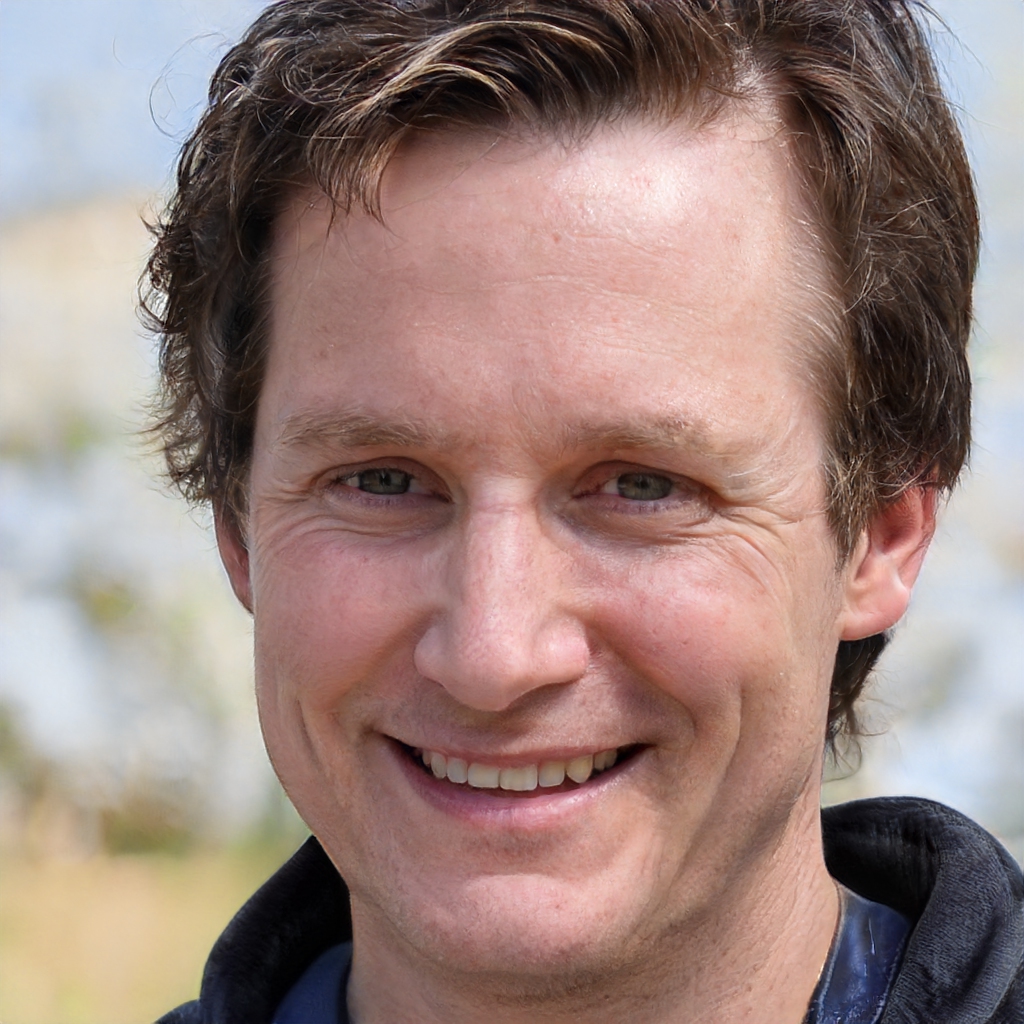 Dr Michael Jones is the proud founder of The Toothbrush Expert. He has been working as a dentist for 21 years now. Besides his work as a dentist, Michael wants to help people to find the right dental products. His goal is to provide everyone with honest expert reviews on all kinds of dental care products.