Dealing with sensitive teeth's pain is a very unpleasant experience, and you want a soothing relief from this nightmare. There are specific kinds of toothpaste for sensitive teeth on the market. Acquiring the best toothpaste for sensitive teeth can help desensitize your teeth and provide you fantastic relief in a short time. Rest assured, this article will help you make that critical choice.
All medical content on this site, including this guide and other product reviews, is written by our team of experienced writers and researchers. All writers from The Toothbrush Expert are recommended and reviewed in the industry. You support us through our editorially chosen links, which earn us commission. Learn more

All of our picks have the American Dental Association (ADA) Seal of Acceptance.
Quick Overview (comparison)
Top 10 Best Toothpaste For Sensitive Teeth
Before we embarked on choosing the top brands of sensitive toothpaste on the market, we enlisted top dentists. We went on to test several products on the market based on their effectiveness and safety. With the expertise of our dentists, we have been identified the following as the best brands available on the market:
1 – Colgate Sensitive Whitening Toothpaste, Best toothpaste for Sensitive teeth

(Best Pick 🥇)
This whitening toothpaste particularly impressed us during our testing process. It provides all the relief needed by sensitive teeth for sound oral hygiene. With daily brushing, this paste delivers the 24/7 sensitivity protection that your teeth require. Clinically proven for sensitivity relief, it is also a whitening toothpaste that provides superior stain removal. This formula works to restore the teeth's natural color, thus giving you a whiter and more confident smile.
Moreover, this toothpaste possesses maximum strength to remove surface stains. It contains FDA-allowed anti-sensitivity active ingredient, potassium nitrate, an ingredient that goes deep into your teeth to get the nerve desensitized. Apart from that, the ingredient offers protection from future sensitivity. Also, this product offers your teeth excellent protection from cavities and repairs weakened enamel. For ease of use, it contains a fresh mint gel that ensures freshened breath.
The active ingredients include Sodium Fluoride ((0.24%) Fluoride Ion), Potassium Nitrate (5%). Purpose: Anticavity, Antisensitivity.
The inactive ingredients include Water, Glycerin, Trisodium Phosphate, Poloxamer 407, Sorbitol, Hydrated Silica, PVM/MA Copolymer, PEG-12, Sodium Lauryl Sulfate, PVM/MA Copolymer, Flavor, Sodium Hydroxide, Sodium Saccharin, Titanium Dioxide, Xanthan Gum, and Cellulose Gum.
This package contains three tubes of toothpaste with six ounces in each.
Key Features
Gel formula
Teeth whitening
Sensitivity protection
Fresh mint gel
Potassium nitrate
Pros
Repairs weakened enamel
Desensitizes teeth's nerve
Protects from cavities
Whitens teeth
Cons
Enthousiastic customer review

"As I've gotten older my teeth have become sensitive to hot/cold to the point that I no longer use ice in anything and I drink almost everything at room temperature. This is the only toothpaste that seems to helps. It was getting that I was eating on only one side of my mouth because the left side had a sensation that felt like lightning when I ate/drank something too hot or cold. Now, after using this toothpaste now for years I've been eating normally, though I'm so used to room temp. drinks that I prefer drinking most drinks that way except for an occasional cup of coffee or can of Coke."
2 – Sensodyne Rapid Relief Sensitive Fluoride Toothpaste, Toothpaste for teeth sensitivity
This product is another toothpaste that impressed us during our testing exercise. It is specifically formulated to provide sensitivity relief in a short time, just like its name suggests. In just days of use, you start to get results. The paste offers excellent protection to sensitive teeth by producing a protective layer to cover exposed dentin, thus preventing sensitivity pain.
Besides, this toothpaste offers cavity protection that effectively protects and cleans your teeth the right way. Also, it ensures that you enjoy fresh breath for long hours. Thanks to the potassium nitrate in the formula, the product also shields your nerves from heat, cold or acid exposure. Apart from the healing the paste delivers, it also effectively removes tough stains, thus whitening the teeth. The manufacturer ensures that you have tremendous confidence in the toothpaste by providing a refund within 45 days of purchase if you're not satisfied with the product. The package contains three tubes of toothpaste that are in a convenient travel size. You should brush for two minutes twice daily for best results.
Key Features
Cavity protection
Stannous fluoride
Potassium nitrate
Sensitivity relief
Pros
Protects from cavities
Protects exposed dentin
Soothes nerves
Refund guarantee
Cons:
May cause allergic reactions
Enthousiastic customer review

"I saw an ad on TV and thought what the hell, I might as well try it. I have several spots where my guns have receded (from over flossing, according to my dentist!). Anyway, eating is sometimes unpleasant. So I tried this toothpaste. I brush twice a day, and then place a tiny amount on my finger and rub it into the gum line. I had absolutely no pain after 3 days. I do this about once a week now and I'm pain free. I still use the toothpaste twice a day. I will from now on."
3 – Squigle Tooth Builder Toothpaste
If you want an effective toothpaste for your sensitive teeth, gums, weak teeth, and acid issues, you can get a reliable option in this product. It helps greatly in dealing with sensitivity issues. Also, if you're not a great fan of Fluoride or you want your toddler safely using the same toothpaste with you, this paste is a great option because it doesn't contain Fluoride. With no fluoride, you have little to worry about bleeding gums and gum pockets. 
Furthermore, this toothpaste reduces dry mouth and soothes it, thus protecting you from rapid tooth decay. It doesn't contain any unpleasant taste or added flavor. With 36% Xylitol in its composition, you get a pleasant taste that significantly inhibits plaque bacteria. The taste is also great for you if you don't find minty taste pleasant. This paste profoundly reduces both temperature and pressure sensitivity. Apart from that, it remineralizes the teeth quite well. In all, this toothpaste fights tooth sensitivity, mouth ulcers, and canker sores while also preventing chapped lips, gum disease, perioral dermatitis, and bad breath. It is free of irritating bleaches, irritating flavors, irritating tartar control agents, irritating detergents, and harsh abrasives for very convenient use. The paste also contains nanosized Calcite that seals your exposed dentin and replaces lost calcium while neutralizing acids.
The ingredients include water, 18.5% nanocalcite, 36% Xylitol, poloxamer, glycerin, Methocel, lactoferrin, calcium propionate, and cellulose gum.
Key Features
No harsh abrasive
Fluoride-free toothpaste
SLS-free
No added flavor
Nanosized calcite
Pros:
Soothes dry mouth
Great taste
Stops bad breath
Inhibits plaque bacteria
Cons:
Teeth may not feel clean after use
Enthousiastic customer review

"This is a must have for anyone with really sensitive gums, teeth, acid problems, weak teeth … I switched and use a perio toothbrush (the softest kind) with this and I also use another all natural teatree baking soda toothpaste bc this one doesn't get me that super fresh feeling I love but omg this saved my mouth! After using this to brush with and as treatments (with the perio brush) I have had the best checkups of my life!

Non of my dentist have heard about it but for me this is WAY better than fluoride treatments/ toothpaste and once I quit that crap my mouth has been so much happier… Meaning no bleeding gums, gum pockets gone, teeth sensitivity is better, zero cavities in years, ulcers (from braces and bad tum) don't pop up or go away fast!"
4 – Crest Pro-Health Sensitive Toothpaste
Your tooth sensitivity issues can be history with this impressive toothpaste. The manufacturer recommends that you start using it on the sensitive areas of your mouth before moving on to other areas and you're guaranteed results. After some days of use, you get to brush freely without a problem and speak without feeling pain. The paste may even foam up better in your mouth than regular toothpaste. Apart from that, it gets very deep between the teeth to work.
Also, this toothpaste creates no annoying film in your mouth and there's no dryness after brushing. It handles teeth and gums as well as taste buds pretty well. Cold sensitivity has no place to hide with this oral product, helping you to feel less sensitive to cold foods. The paste boasts of a pleasant flavor that isn't too sweet or too strong, making it just right for sensitive teeth. The stannous fluoride formula penetrates the gums better than the regular fluoride does. Moreover, this toothpaste features potent ingredients that shield the teeth from foods and drinks.
These ingredients (inactive) include Water, Stannous Chloride, Sodium Saccharin, Sorbitol, Xanthan Gum, Hydrated Silica, Sucralose, Zinc Citrate, Titanium Dioxide, Sodium Hydroxide, CocamidopropylBetaine, Carrageenan, Sodium Lauryl Sulfate, Flavor., Sodium Gluconate.
The active ingredient is Stannous Fluoride 0.454% (0.14% Fluoride Ion). The package contains three tubes of toothpaste.
Key Features
Stannous fluoride
Mild flavor
Sensitivity relief
Blocks tubules
All day protection
Pros
Fights dryness
Nice flavor
Penetrates gums well
Fights cold sensitivity
Cons
5 – Sensodyne Pronamel Gentle Teeth Whitening Enamel Toothpaste
This is another teeth whitening toothpaste that deals with sensitivity issues quite well. The paste effectively polishes and clean stains for healthier, brighter teeth. It is primarily formulated to strengthen, reharden, and protect your enamel. The anti-cavity paste boosts the delivery of calcium into the tooth enamel layer, thus helping the teeth's remineralization process. Not only that, but it also protects your teeth from acid erosion as a result of acidic foods and drinks.
Furthermore, this toothpaste is formulated to protect your mouth from pain triggers such as heat, cold, sweets, acids, or contact. Hence, you get lasting sensitivity relief and protection as the paste gently restores your teeth's natural whiteness. Despite this product's gentility, it is instrumental in getting the mouth fresh. For great results, you should brush with the paste for two minutes at least twice daily.  Also, there's no abrasive grit to this toothpaste, making it relatively safe for use without any fear of irritation. With a mint flavor, you get a marvelous taste that encourages you to regularly brush your sensitive teeth. Thanks to its effectiveness, dentists repose a massive trust in it and recommend it to their clients. 
Key Features
Enamel protection
Anti-cavity
Mint flavor
Pros
Protects tooth enamel
Remineralizes enamel
Maintains teeth's white color
Protects from acid erosion
Cons
Cap is difficult to twist
6 – Tom's of Maine Sensitive Toothpaste
This sensitive toothpaste contains naturally sourced and naturally derived ingredients that ensure natural and safe results. The paste contains no artificial flavors, preservatives, or colors. It combines the power of naturally sourced calcium carbonate and arginine to block the pathways to the nerve of the sensitive tooth. This process helps to block the pain and ensures you're not distressed. The paste is clinically proven to provide relief in only 60 seconds. It also provides long-lasting protection and healing with regular and proper use.
Also, this formula gives rapid relief when applied to sensitive teeth with fingertips and massage for one minute. There's a fresh mint flavor that ensures lasting fresh breath throughout the day. Apart from that, the paste helps to prevent tartar buildup. The product meets very high standards of verified environmental and social performance, legal accountability, and public transparency to balance purpose and profit. The package contains three to four ounces tubes.
The toothpaste is made up of Arginine Bicarbonate, Sodium Lauryl Sulfate, Benzyl Alcohol, Hydrated Silica, Calcium Carbonate, Titanium Dioxide, Xylitol, Sodium Bicarbonate, Natural Flavor, Xanthan Gum, and Water.
Key Features
Natural
Fresh mint flavor
No artificial colors
Without artificial flavors
No artificial preservatives
Vegan
Pros
Quite safe for use
Long-lasting sensitivity protection
Provides quick relief
Prevents tartar buildup
Cons
Taste is not great
May cause a burning sensation
7 – Colgate Sensitive Toothpaste (Complete Protection)
This product is another toothpaste formulated with potassium nitrate, the FDA-allowed anti-sensitivity active ingredient. This ingredient goes very deeper into your teeth to get your nerve desensitized, thus healing your sensitive teeth. Apart from that, dentists also recommend the paste for sensitivity relief thanks to its effectiveness. It also helps to protect your teeth from cavities, helping you maintain healthy oral health. 
Besides, this toothpaste possesses a fresh mint flavor that offers long-lasting freshness, thus protecting you from bad breath. Using the paste provides 24/7 protection for sensitive teeth if you brush twice a day with an electric toothbrush. It is also formulated to help protect you against cavities, remove plaque, and fight tartar. With regular brushing, you can also get strengthened enamel, freshened breath, whitened teeth, and healthier gums. This toothpaste combines several ingredients to deliver great results.
The active ingredients include Sodium Fluoride (0.24% (0.14% Fluoride Ion), Potassium Nitrate (5%).
The inactive ingredients include Water, Glycerin, Hydrated Silica, Sorbitol, Sodium Lauryl Sulfate, Xanthan Gum, Cellulose Gum, PEG-12, Flavor, Poloxamer 407, Sodium Saccharin, Sodium Hydroxide, and Titanium Dioxide.
Key Features
Potassium nitrate
Whitening
Fluoride
Anti-cavity
Sensitivity relief
Fresh mint flavor
Pros
Removes plaque
Fights tartar
Strengthens enamel
Protects from cavities
Cons
8 – Cali White Teeth Whitening, Charcoal Toothpaste
This charcoal toothpaste is a natural whitening dental care product. The paste offers you an all-natural, easy, and effective way to whiten the teeth without the usual nasty chemicals utilized in most toothpaste brands. It contains very effective cleansing and whitening ingredients on earth. Some of them include Activated Charcoal, Baking Soda, and Certified Organic Coconut Oil. They all combine to create a potent whitening effect on your teeth with no peroxide sensitivity. The formula pulls plaque and removes stains with ease.
Moreover, this toothpaste is clinically proven to whiten your teeth up to 7 shades whiter. It is boasts of the remineralizing properties of Tea Tree Oil, Diatomaceous Earth, and Coconut Oil. The paste is packed with needed ingredients for a natural oral care formula. Additionally, this toothpaste has a mint flavor that gets rid of bad breath and freshens your mouth, making you more confident in your everyday activities. This flavor is derived naturally from Peppermint Oil and Xylitol. Your sink will also be free of a mess because charcoal's messy powder version (Active Carbon) is not used.
Key Features
Whitening
Activated Charcoal
Organic Coconut Oil
Baking Soda
Mint flavor
Fluoride-free
SLS-free
Peroxide-free
Pros
Doesn't stain sink
Removes stains easily
Pleasant taste
Cons
Doesn't help sensitive teeth too well
9 – Arm & Hammer Sensitive Toothpaste
This product is another toothpaste formulated with natural ingredients. The paste uses baking soda's natural power to neutralize acids that erode and weaken tooth enamel. It also gently whitens the teeth with its low-abrasion formula and delivers powerful deep-cleaning. With this product, you get healthier, stronger teeth, and gums without damaging enamel and causing sensitivity. The product also prevents tartar buildup on the teeth and removes plaque in hard-to-reach places.
Also, this toothpaste contains fluoride to strengthen enamel and protect against cavities, thus helping you maintain sound oral health. Apart from the cleaning, the paste also provides maximum sensitivity relief to even the most sensitive teeth.  Furthermore, this toothpaste is safe, gentle, and, most importantly, effective in maintaining healthy gums and cleaning your teeth. With the paste, you build increasing protection/guard against sensitivity without any prescription. The product is versatile and cost-effective, making it an attractive oral care product. With regular use, you are guaranteed significant results.
There are twelve 4.3-ounce tubes in the package.
Key Features
Baking soda
Fluoride
Sensitivity relief
Deep-cleaning
Pros
Strengthens enamel
Prevents tartar buildup
Removes plaque
Very safe to use
Cons
Expensive
Package may not be complete
10 – Aquafresh Sensitive Toothpaste
If extreme temperature hurt your teeth, you require extra dental protection, one you can get from this toothpaste. The paste goes after the source of sensitive teeth and soothes the nerves and pains. It reduces painful sensitivity and also offers excellent oral protection. With regular brushing, this product gently whitens the teeth. Cleaning at the dentistry is more convenient and better with the formula.
Moreover, the toothpaste boasts of smooth mint flavor that makes your mouth feel fresh always with its great taste. This pleasant taste makes it very easy to use for significant results. Apart from the taste, the paste brightens your teeth color to white and cures your swollen gums with consistent brushing. Sensitivity to cold foods can also be history with this great product. This toothpaste combines vital ingredients to deliver excellent oral care.
The active ingredients include Potassium Nitrate (5%) for Anti-hypersensitivity and Sodium Fluoride (0.15% Fluoride Ion) for Anti-cavity.
The inactive ingredients include Water, Sorbitol, Hydrated Silica, Glycerin, Flavor, Red 30 Lake, Blue 1 Lake, Sodium Hydroxide, Titanium Dioxide, Sodium Lauryl Sulfate, Sodium Saccharin, Sodium Benzoate, and Titanium Dioxide.
The manufacturer offers a refund within 45 days of purchase if you're not satisfied with the toothpaste.
Key Features
Fluoride
Sensitivity relief
Anti-hypersensitivity
Anti-cavity
Smooth mint flavor
Pros
Anti-cavity
Anti-hypersensitivity
Great taste
Removes stains effectively
Cons
Order may not be complete
Buying Guide on the Best toothpaste for Sensitive Teeth
Sensitive teeth can be trouble, and they require the best care possible. There are several brands of toothpaste that can help soothe the pains caused by sensitive teeth. Finding the right toothpaste for this critical process is quite tricky due to the many options available on the market. Our experts have been of great help to us in identifying the top products on the market. They also gave us the vital tips that can help us get the best toothpaste for sensitive teeth. To get the right product, you need the right information to help you, and we have helped with that.
Where Do You Pay Attention To When Buying This Product?
For a person with sensitive teeth, brushing with the right toothpaste is a priority to ensure comfort and healing. As we said earlier, choosing from the multitude of products on the market can be quite tricky, hence our decision to prepare a comprehensive guide to help you navigate the process. In the following paragraphs, we will list and dissect the most important features to pay attention to when buying sensitive toothpaste.
Enamel Strengtheners
It's important to note that teeth start to get sensitive when their pulp is left with little or no protection from temperature changes, usually brought on by some foods. Teeth consist of a layer of dentin and a nerve-filled center that covers the pulp. The enamel lies over the dentin and covers teeth just above the gum. On the other hand, cementum coats tooth roots just below the crown. Both enamel and cementum are there to protect the inner tooth. Trouble arises when they break down or erode, leaving pulp nerves vulnerable.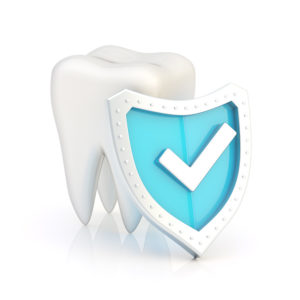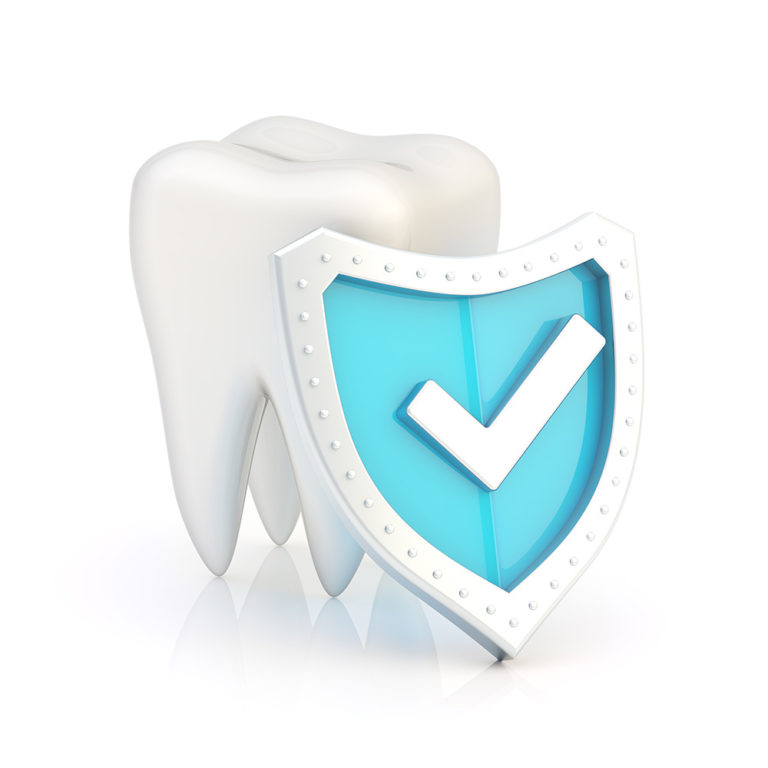 So, knowing the importance of enamel, a good toothpaste for sensitive teeth must have the right ingredients to strengthen and protect the enamel. Also, it should contain ingredients that can protect the nerves irritated by cold and hot foods. You should ensure that you buy a toothpaste that guarantees the strengthening of your enamel.
Potassium Nitrate
Potassium nitrate is a common compound in the best brands of toothpaste for sensitive teeth. It is known for blocking pathways from the surface of the tooth to the inner pulp, thereby protecting the tooth's nerves. This ingredient also desensitizes these nerves to mitigate discomfort. Potassium nitrate goes right into the nerve synapses and prevents the nerve from letting the pain signal pass across the synapse. This move helps numb the nerve so that you don't feel any pain. While this compound does not guarantee instant relief, it does well to work towards it. 
With an effective toothpaste that contains this compound, you can start to notice positive results in only two weeks. This realization informed our choice of most of the products on our list. Therefore, before buying toothpaste for your sensitive teeth, ensure that you check the ingredients' list and confirm that it contains potassium nitrate.
Fluoride in toothpaste for sensitive teeth
Fluoride is an influential compound in the formulation of regular toothpaste. The case is not different with toothpaste for sensitive teeth. Fluoride is a vital ingredient that helps strengthen eroded or weak enamel and prevent tooth decay. Due to tooth sensitivity, dentists often prescribe a toothpaste with high fluoride content than you can find in an over-the-counter toothpaste.
Fact

Fluoride is a vital ingredient that helps strengthen eroded or weak enamel and prevent tooth decay.
Stannous Fluoride is also popular among toothpaste brands for sensitive teeth because it helps block the tubules holes, thus stopping the pain from sensitivity. This compound also helps you enjoy cold and hot foods or drinks without discomfort. Additionally, it prevents some of the causes of sensitivity from developing. For the best toothpaste for sensitive teeth, ensure that you choose an option that contains Fluoride.
ADA Accepted
The American Dental Association (ADA) tests toothpaste for effectiveness and safety with strict methods and procedures. The association only accepts products that satisfy its high standards. Just like its name suggests, sensitive toothpaste requires you to be sensitive before buying it. You should ensure that it is beneficial and safe for use. A significant way of establishing these facts is ADA's acceptance of a product. When ADA approves a product, it attaches a seal of approval that can be seen on the box of the approved toothpaste. Therefore, before buying sensitive toothpaste, ensure that it bears the ADA seal to boost your confidence in its performance. With this quiz you can check if you have sensitive teeth.
Advantages Of Toothpaste For Sensitive Teeth
Sensitive toothpaste offers a lot of benefits aside from its main benefit, providing sensitivity relief. Its benefits range from strengthening tooth enamel to maintaining healthy gums to controlling plaque and many other advantages. We'll discuss the most important advantages of sensitive toothpaste below:
Soothes tooth sensitivity
The main function of the best toothpaste for sensitive teeth is providing maximum relief from sensitivity. This type of toothpaste saves you from the pain caused by sensitive and soothes your nerves.
Strengthens tooth enamel
Sensitive toothpaste strengthens tooth enamel and the gum line. This function is a vital benefit considering the fact enamel is very important to protect. With ingredients like fluoride, your enamel is safe.
Maintains healthy gums
Healthy gums are essential to good oral health. With the best toothpaste for sensitive teeth, you can maintain healthy gums. By brushing twice daily with this toothpaste type, you can be free of gum disease and stay healthy.
Controls plaque and tartar
Removing plaque and tartar is central to brushing your teeth. Having plaque and tartar buildup is bad for your oral health, no doubt. Sensitive toothpaste helps to fight plaque and tartar buildup, leaving your teeth healthier.
Freshens breath
Different brands of sensitive toothpaste boast of different flavors that seek to attract you. While some are mild, others are minty. These flavors give you fresher breath, leaving your mouth feeling clean.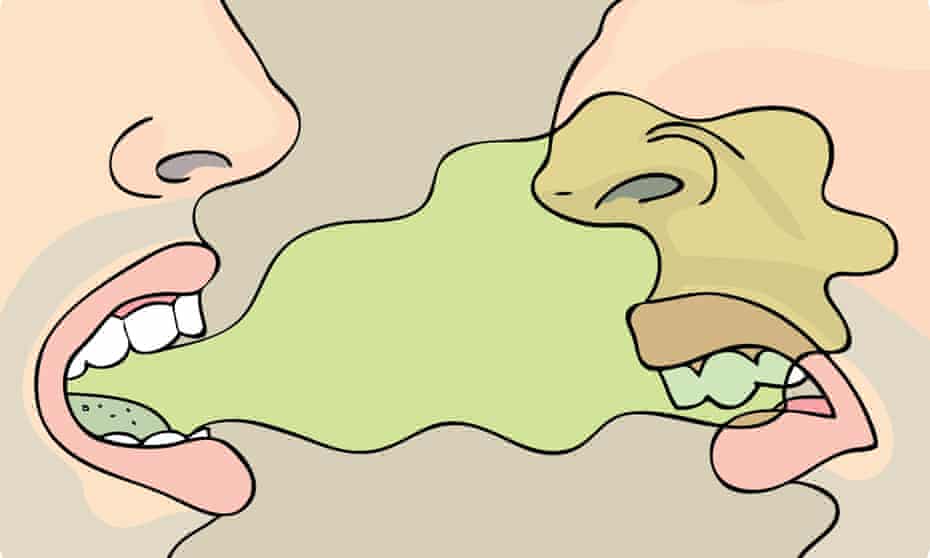 Maintains natural whiteness of the teeth
Sensitive toothpaste works like regular toothpaste when it comes to maintaining the color of your teeth. The right brand ensures that your teeth are not discolored.
Protects against cavities and acids
Fluoride is a vital ingredient in toothpaste, including sensitive toothpaste due to its capability to fight cavities and repair tooth decay in its early stages. This compound also makes the teeth more resistant to food acids.
Disadvantages Of Toothpaste For Sensitive Teeth
While toothpaste for sensitive teeth has its benefits, it also has some disadvantages that can be unpleasant. We will discuss them below:
Burning sensation
Some brands of sensitive toothpaste cause a burning sensation in your teeth. This effect is a major trouble for someone who has sensitive teeth. But with the best toothpaste for sensitive teeth, there won't be such a problem.
Allergic ingredients
Some brands of sensitive toothpaste cause allergic reactions. Such triggers can be tied to the ingredients used in formulating the toothpaste. Ingredients such as Gluten and SLS have been known to be responsible for toothpaste allergies.
Frequently Asked Questions
Why do my teeth feel sensitive all of a sudden?
Many factors can contribute to your teeth, suddenly feeling sensitive. Let's discuss the major ones below:

Cold or hot food
When you drink or eat cold or hot food, your exposed nerves or worn enamel may make you feel a sharp, sudden pain. Another reason for

Gum recession
Aging comes with gum tissue wearing off, leading to gum recession. This condition exposes the teeth' roots and makes you more vulnerable to tooth infections and gum disease. Gum recession can be responsible for your teeth suddenly feeling sensitive.

Enamel erosion
When the enamel that protects your teeth starts to wear away, you can also feel a sharp pain when you bite certain foods.

Tooth decay 
Tooth decay or cavity is another reason why your teeth now feel sensitive. When the decay morphs into an infection, you may start to experience pain.

Sinus infection
When you start feeling pain in your jaw and teeth, it may be a sign that you have a sinus infection. Your teeth' nerve endings can be compressed as the sinuses become inflamed due to the infection, thus causing you pain.

Dental procedures
Tooth work or fillings can temporarily cause your teeth's nerve endings to be more sensitive. However, it often goes away in less than two weeks.

Bleaching products
Using teeth bleaching products such as whitening strips or bleaching gels can be responsible for teeth sensitivity. However, pain caused by bleaching is usually temporary, and it can go away once you stop using the whitening product. 
How do you stop sensitive teeth pain?
There are many ways that you stop the pain from sensitive teeth. You can't always be at the dentist's office, so you need home remedies that can help relieve the pain. We will discuss the vital remedies below:

Desensitizing toothpaste
The most trusted and convenient home remedy is using toothpaste for sensitive teeth. This kind of toothpaste contains vital compounds with the capability to protect teeth's nerve endings from possible irritants. For instance, a compound such as potassium nitrate blocks pain signals from passing to your brain. If you can get the best toothpaste for sensitive teeth, your sensitivity will come down after a few days. Dentists recommend that you a soft-bristle toothbrush for best results.

Salt water rinse 
Salt, an effective antiseptic, can help reduce inflammation in your teeth. To get rid of pain from sensitive teeth, you can rinse your mouth with salt water twice daily. Add a little salt to a cup of lukewarm water, and proceed to mix it well. Gargle with the water for about 30 seconds and spit out.

Hydrogen peroxide
This compound is usually used to sterilize burns, cuts, and other body openings to protect against infection. It can also be used as a mouthrinse to prevent inflammation and heal gums. To use hydrogen peroxide for this function, you can add a minimal drop to warm water and gargle with it for about 30 seconds before spitting it out. You should use water to rinse your mouth afterward thoroughly, so hydrogen peroxide does not remain in your mouth.

Honey 
Honey is an effective antibacterial agent that can help with the management of the wound. This agent can help with spread healing as well as reducing pain, inflammation, and swelling. To reduce the pain with honey, mix a tablespoon of honey and warm water, and rinse your mouth with the solution.

Green tea
Green tea is mostly used in cardiovascular health studies and cancer prevention. But it can also help in dental health. You can use it as a mouthwash twice daily to reduce inflammation and strengthen teeth. 
Is Sensodyne better than Colgate Sensitive?
Both brands of toothpaste are formulated to tend to sensitive teeth and soothe them. They both combine several ingredients that are vital in desensitizing teeth and providing significant results. But more users favor Sensodyne sensitive toothpaste over Colgate sensitive toothpaste. It's safe to say Sensodyne is better than Colgate sensitive toothpaste. 
Is sensitive toothpaste bad for your teeth?
No, sensitive toothpaste is not bad for your teeth. The active ingredients in this kind of toothpaste are relatively safe for use. Potassium nitrate, a common and essential ingredient in the best toothpaste for sensitive teeth, is considered the safest. Stannous fluoride, an effective desensitizer, is also considered safe without any health hazards. Generally, there's relatively low risk with the use of sensitive toothpaste. However, if you are not comfortable with the possible risk, you may seek alternative remedies. 
How do you rebuild enamel?
The human body has a fantastic capability to heal and grow back tissues. But it cannot regrow tooth enamel after it has gone away. Since it is not living tissue, it can't naturally regenerate. Also, it can't regrow artificially. While you cannot regrow your enamel, some dental products can help you remineralize and maintain it.

You need fluoride toothpaste so your enamel can draw calcium to begin its rebuilding process. Fluoride is widely known for its potency in effectively strengthening teeth. Also, you can try using a fluoride-infused mouthwash that helps fortify your enamel. During remineralizing, sugars and bacteria are swished away.

The process of remineralizing often takes up to three months before results start to show. However, you may start seeing results such as healthier teeth, less sensitivity, and a whiter smile once you start to fortify your enamel. You mustn't allow your enamel to get damaged beyond repair to avoid a situation where it never rehardens naturally. Therefore, you must follow a strict oral care routine to ensure that your enamel stays strong.

Some of the steps you can take to protect your enamel is; brush twice daily with fluoride toothpaste, brush for two minutes each session, try to brush in between meals, floss daily, use a fluoride-infused mouthwash, visit your dentist regularly, avoid starchy or sugary foods, and stay hydrated. 
Final Verdict
Sensitive teeth need a toothpaste that can soothe and heal it. This article dissected ten excellent products that can deal with sensitive teeth and deliver significant results quickly. The best toothpaste for sensitive teeth contains specific ingredients that ensure its productivity. Such ingredients to look out for include fluoride and potassium nitrate. They both combine with other ingredients to ensure that your teeth are desensitized effectively.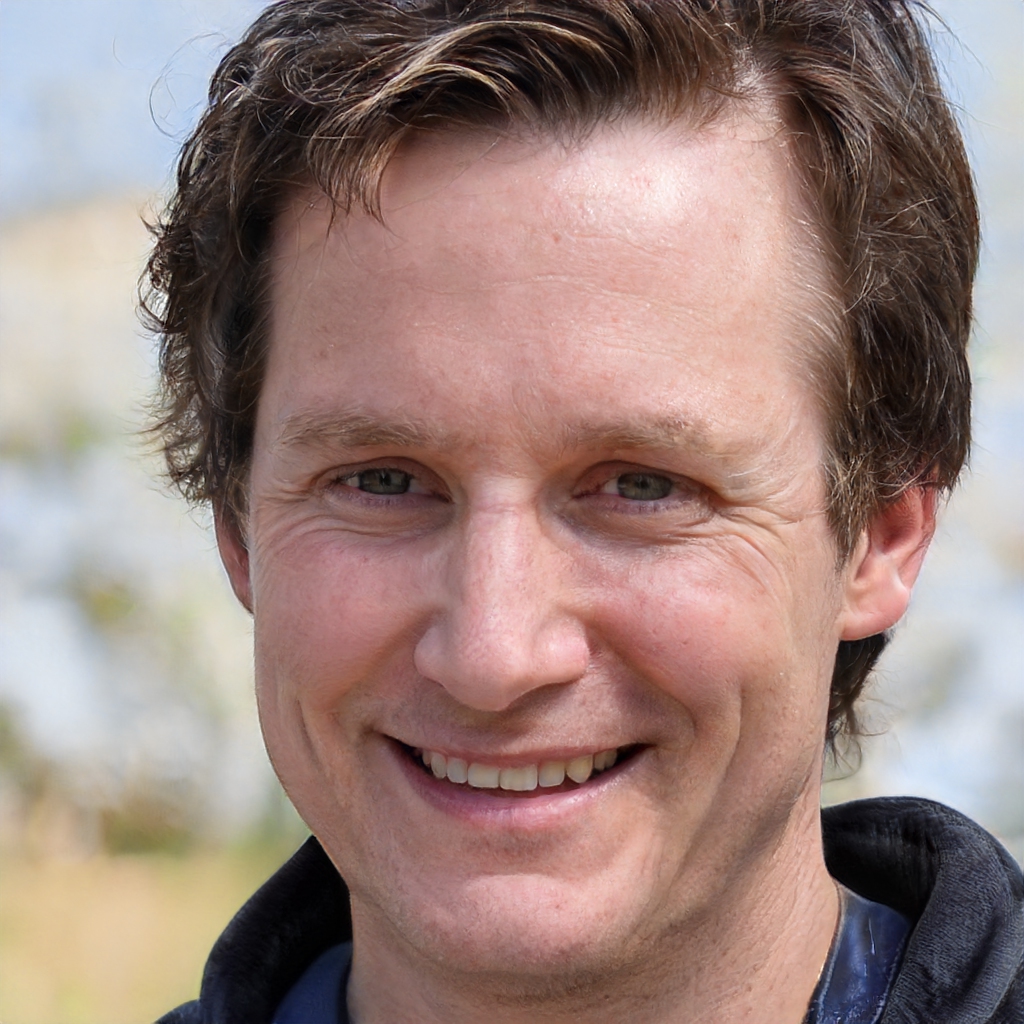 Dr Michael Jones is the proud founder of The Toothbrush Expert. He has been working as a dentist for 21 years now. Besides his work as a dentist, Michael wants to help people to find the right dental products. His goal is to provide everyone with honest expert reviews on all kinds of dental care products.